Different Wedding Jewellery To Explore For Your D-Day!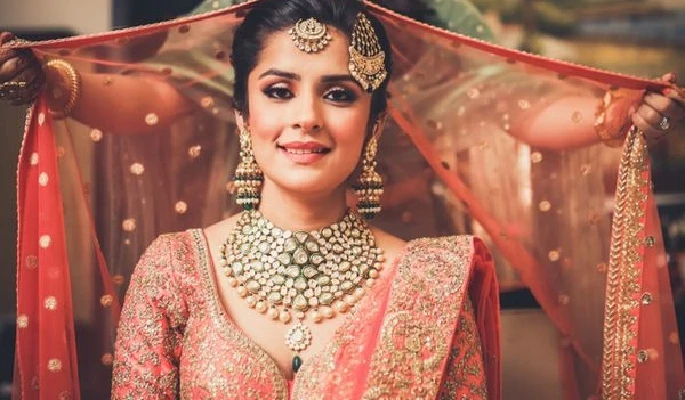 Jewellery plays a big part when it comes to bridal Beauty. Years and years have been dedicated to the experimentation of this genre, which makes it a legacy that we maintain till now. Especially when we talk about bridal jewellery, we've come across the global market of jewel legacy, which allows us to tell stories through our bridal looks. Thinking about making your bridal jewellery special?
Here are different types of elegant bridal Jewellery to consider for your wedding!
---
Jadau Jewellery
The technique of preparing jadau Jewelleries wraps enough love around when precious stones are embedded into thin sheets of molten gold and left to settle. Hence these pieces receive the utmost love when it comes to authentic pieces of craftsmen. If you're looking to flaunt a Mughal craftsman skill, this jewellery is a great option to consider. One might get confused while classifying it, but if you look carefully, the gems used in it are naturally set in gold.
Via: Innaya Heritage Jewellery
---
Polki Jewellery
The love polki Jewellery is getting in the current trend is unmatchable. Its finishing and shine is actually of raw uncut diamond (also called polki stones) that produce extra lustre. Which is why polkis are expensive. Jadau techniques are also used to settle these polkis in for a beautiful bridal set, which is all set to be born by a royal bride who wants to relive the Mughal royalty of history.
Via: Morvi Images Photography
---
Gold Jewellery
Gold Jewelleries has always been a matter of pride and legacy. Especially when we talk about our mothers and grandmothers, for them there was no superior option than fine gold jewellery. Even today in our northeastern states, brides prefer to be minimal with their look, which is best complimented by a gold jewellery set.
Via: Pinterest
---
Kundan Jewellery
Many people often get confused between Kundan and polki due to their similar appearances. Kundan jewellery is Rajashthan's miracle where stones are given shapes and then fitted into gold or silver moulds. The best part about this jewellery is the stones or glasses are tried to give a similar finish to polki, which is why it is a great fit for a budget-friendly set that looks classy.
Via: Pinterest
---
Meenakari Jewellery
Not just with our outfits, but also with our jewellery we can fill it with newness when adopting a Meenakari Jewellery set for our bridal wear. The craftsman fills in Meena or coloured lac into the gold frames to make beautiful meenakari jewellery. It also plays well with polkis and kundans if you're ready to fuse it with others. So, when thinking of experimenting with unique colours, unique meenakari jewellery is your pick.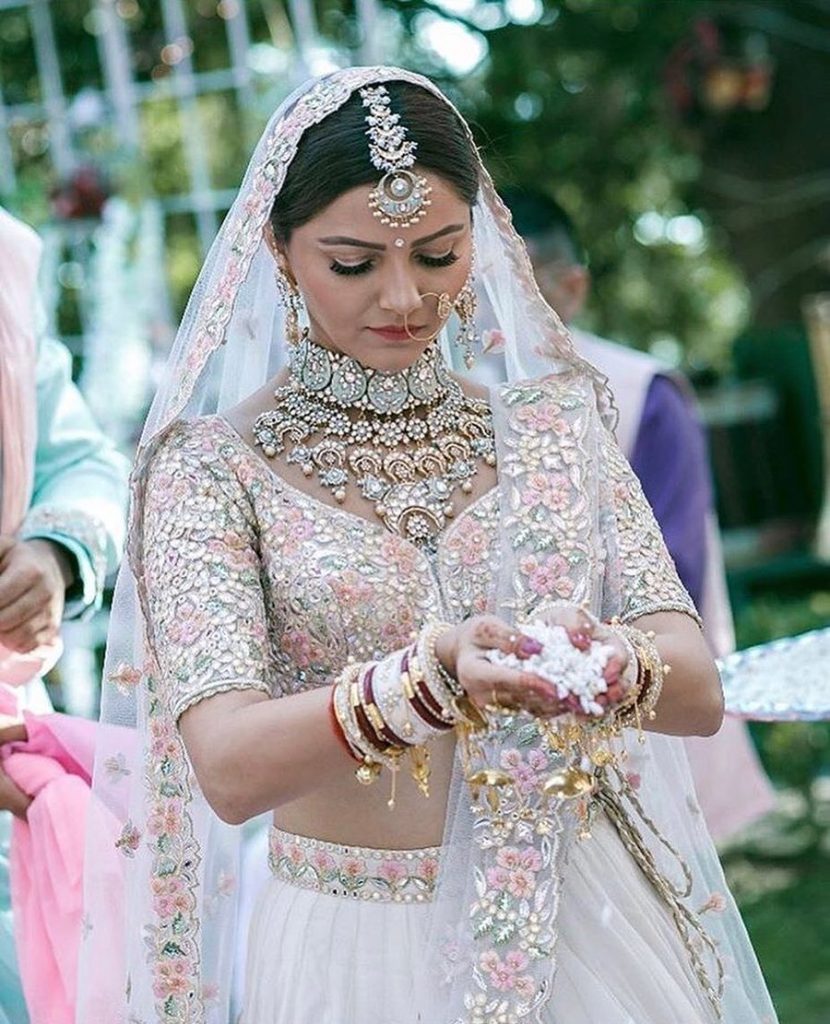 Via: Knotting Bells 
---
Temple Jewellery
Temple Jewelleries have been a classic in the marathon of bridal wear. These are pure gold Jewellery that mostly doesn't include any other gems, however, your options are always open to experiment with its varieties. These Jewelleries were often used to adorn temple deities and even today we see deities enshrined in their pieces. These Jewellery grab a big yes from South Indian brides.
Via: Screenstar Photography
---
Wearing jewellery is no less than wearing the pride of your and your groom's family at Indian weddings. Apart from being part of the legacy, these Jewelleries are a big investment. What are your choices for a bridal jewellery set? Tell us in the comments below your picks and for more wedding inspiration ideas explore with weddingplz!
---
Check out more links: In Trend, Chic & Stylish Mangalsutra By Bvlgari | 10+ Discrete Saree Draping Styles | In Demand Bridal Trends Winter-Festive 2021 Will Witness| Yellow Is The New Pastel: B-Town Celebs Giving Major Festive Inspiration| Bridal Edit Featuring Papa Don't Preach By Shubhika| Local Indian Brands You Can Add To Your Visiting List.| Colour Trend Wedding Season 2021 Will Have