Colour Combinations To Consider When Choosing Your Wedding Lehenga!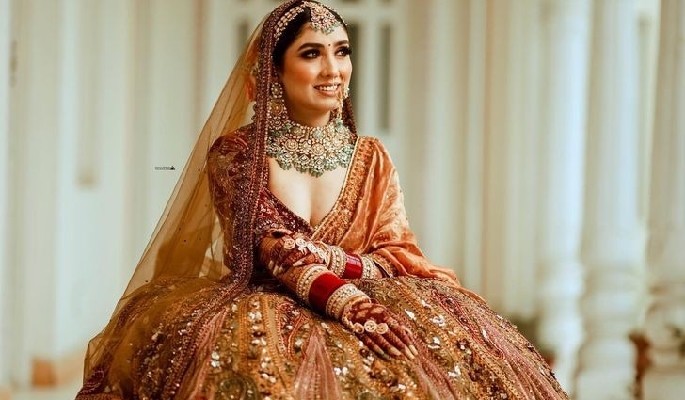 With the upcoming generation's trends in weddings, the bridal lehenga has been swirling around with sparkling colours. Be it the traditional red or contemporary pastel, we can't have enough of these variations. Then how about their pairs? Colour combinations seem to be a highly underrated choice for the Lehenga, but we see the upcoming rise will be the trend of combinations!  Want to explore this range more?
Here are a few colour combinations that dazzle the range of bridal lehengas! 
---
Yellow and Red
The choice of yellow and red seem to be a great old-school choice when it comes to enjoining two traditional bridal shades. Even in today's trend, we can see all big and small designers experimenting with these two buddies to design a perfect bridal lehenga.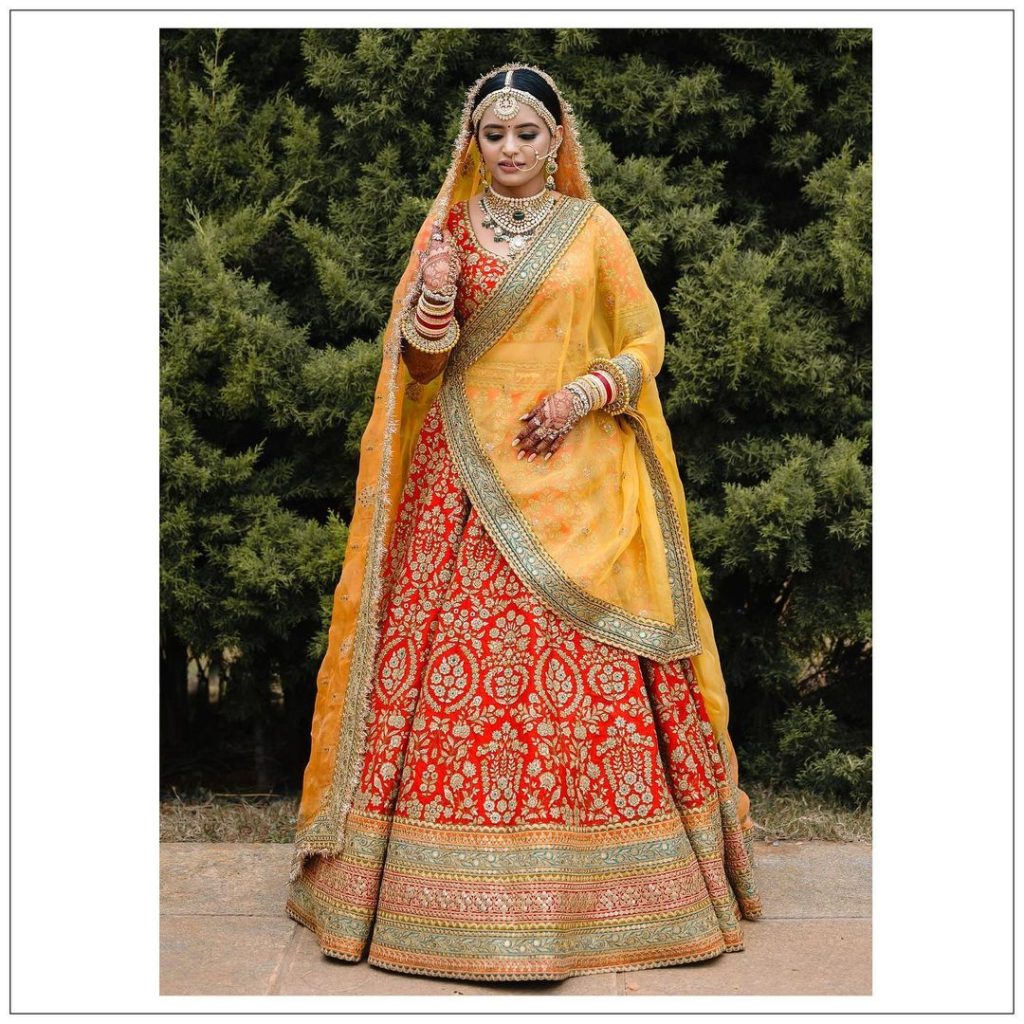 Outfit: Sabyasachi
---
Taupe & Dark Blue 
This dreamy combination of a bridal lehenga gives us all dreamy vibes that no one can imagine. A unique blend of obsessive and sober vibe that channelizes the twilight. A complete fit for a dark fantasy trope in real life.
Via: Nimritakang
---
Red & Apricot
These two lovely colours seem to be long-lost sisters that met via this wedding rush. These are two complementary colours when worn with the right mix and matches, these can be a great hit for the traditional yet contemporary look, that's most desired in modern Indian weddings.
Via: Hriya Marfatia
---
Faded Green & Boysenberry
This dreamy combination reminds us of a traditional Muslim wedding with love and blessings. This shade was lost in the rush but it looks getting revived with time for again traditionally styled embroidered lehenga.
Via: The Indian Bridal Company
---
Fuchsia & Powder Blue 
This colour combination of pink and blue isn't, now is how this has entered the bridal lehenga market. The unique blend of this masculine and feminine colour has given a new love to the lehenga industry, ruling the hearts of every bride-to-be.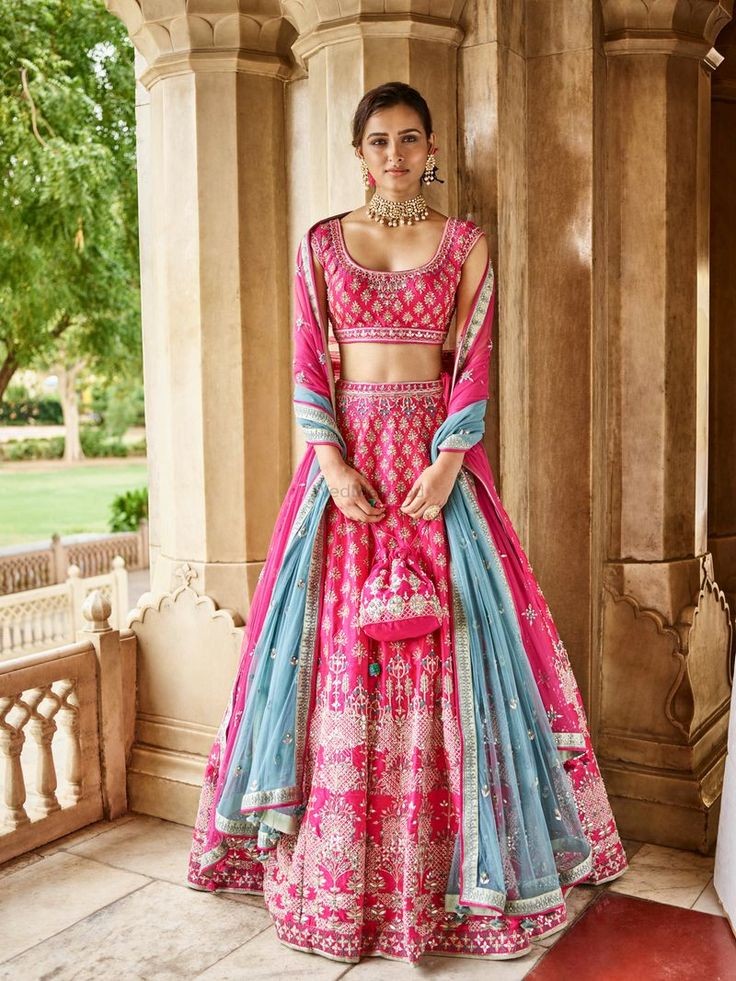 Outfit: Anita Dongre
---
Mint & Golden 
Words are not enough to describe how soothing this combination feels to the eyes. The unique mint green and its freshness when touches the golden charm, gives a very fascinating bridal side that fills everyone with an unforgettable aura. 
Via: Picture Art Company
---
Old Rose & Khaki 
This pair can be called a grand and beautiful representation of bridal shades blended in an off beat tint. The combination of old rose and khaki awakens the bridal dreams like no one else, hence making it one of our favourite picks in the first look.
Outfit: Marwar Couture
---
The world of combinations will never end, so won't be the search, but as soon as you find the pair that suits you, there can be no better choice. What do you think about these choices? Tell us in the comments below your favourite bridal colour for the lehengas, and for more wedding inspiration ideas explore with weddingplz!
---
Check out more links: In Trend, Chic & Stylish Mangalsutra By Bvlgari | 10+ Discrete Saree Draping Styles | In Demand Bridal Trends Winter-Festive 2021 Will Witness| Yellow Is The New Pastel: B-Town Celebs Giving Major Festive Inspiration| Bridal Edit Featuring Papa Don't Preach By Shubhika| Local Indian Brands You Can Add To Your Visiting List.| Colour Trend Wedding Season 2021 Will Have