Breaking Taboo, Gay Weddings Are Now Celebrtared With Open Arms!
After Supreme courts decriminalised section 377,  we witnessed a lot of happy gay marriages on Instagram. Rainbow weddings just made headlines and same sex couples just were found drapped in  rainbow flags rejoicing the victory. Just like any other wedding, gay duos are also tying knots with grand celebration. Have a look at these Awesome Pictures of gay couple marriage.
Royal grooms staring into the future together.
Photography by: Wedding Documentary
---
Smile please! Cutest picture we are gushing over.
Photography by: Photos by Nitin
---
Love knows no language, colour, sex caste or creed.
Outfit by: Tarun Tahiliani
---
Love has no set boundaries, it just happens, when two people feel all magical together . The most beautiful feeling on this planet.

Outfit by: Varun Bahl
---
Got rid of taboo and redefined tardition. Super adorable couple.

---
These Stunning Grooms Here Chose to Live In A World That Puts Love Above All Else and Had A Splendid Wedding Along with their Families !!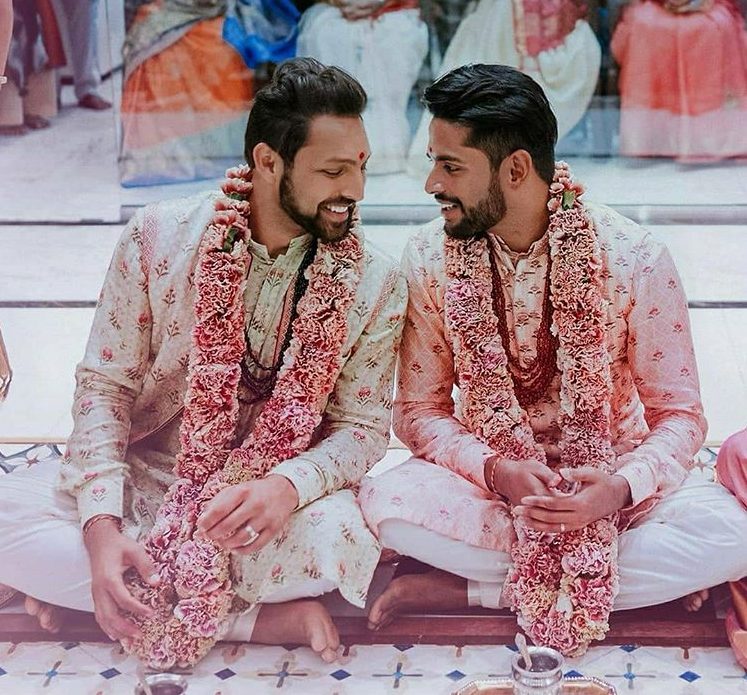 Outfit by: Anita Dongre
---
Checkout more links like these: Do me a favour lets play haldi| Pre wedding photoshoot inspiration by Noopur and Anish|Hindu Wedding Ritual|A Journey From Strangers To Soulmates