India Couture Week 2019- Creativity At Its Best!
 ICW is the Indian fashion industry's most prestigious platform. It's the ideal destination for anyone looking for exclusive, luxurious fashion. Not only do designers present their freshest and most desirable ensembles here, the latest trends in Hair and Makeup are also unveiled at ICW," says Sonic Sarwate, Senior Global Make Up Artist, MAC. Ten leading India dazzled in the finest sphere of style, craftsman ship and opulence  at India couture week 2019.
Day 1- Amit Aggarwal
Introduced his Couture 2019 collection 'LUMEN',iInspired by the exchange of light through an overlay of framework, fluidity and form. Kiara Advani was the showstopper and muse for 'LUMEN 2019' at Amit Aggarwal's opening show for India Couture Week.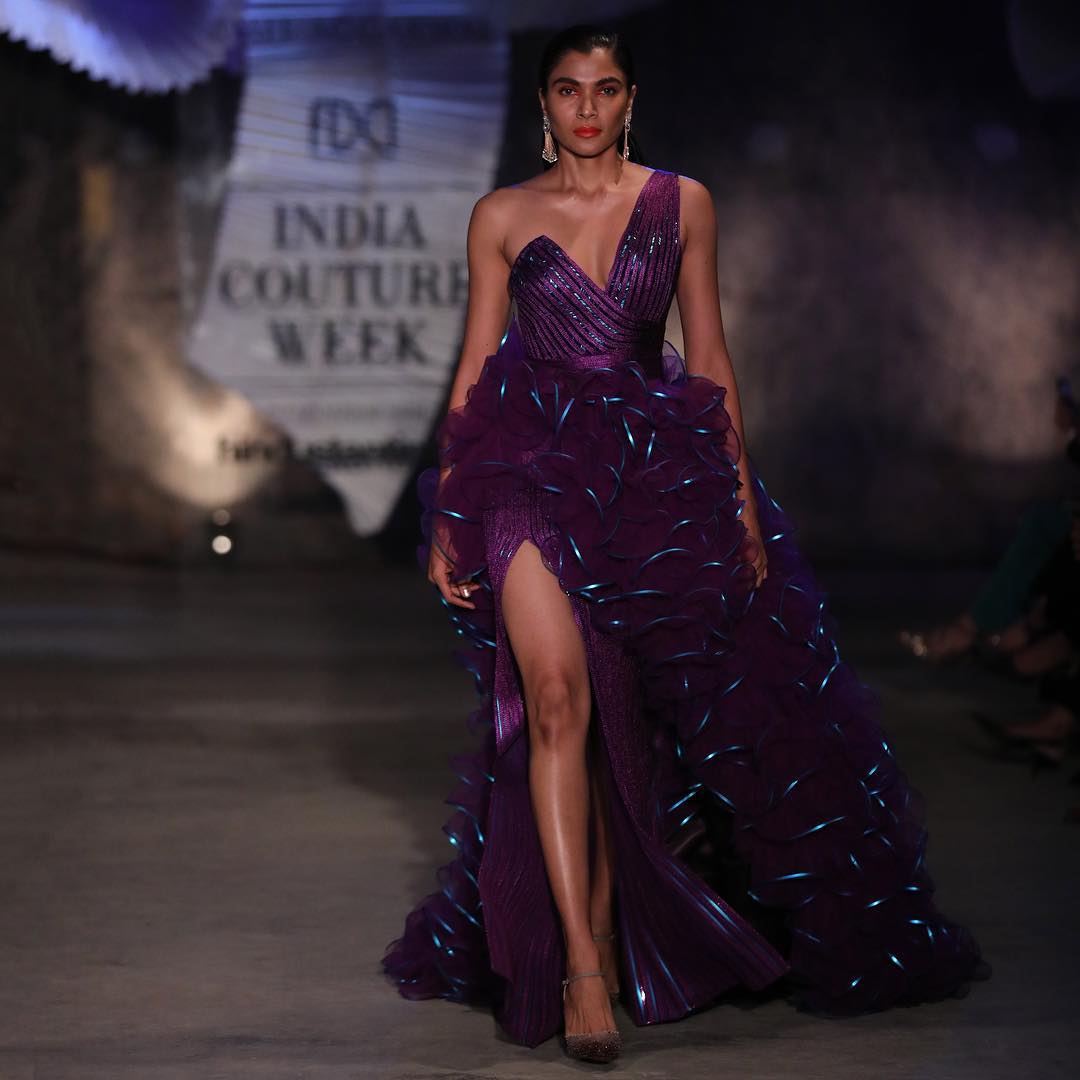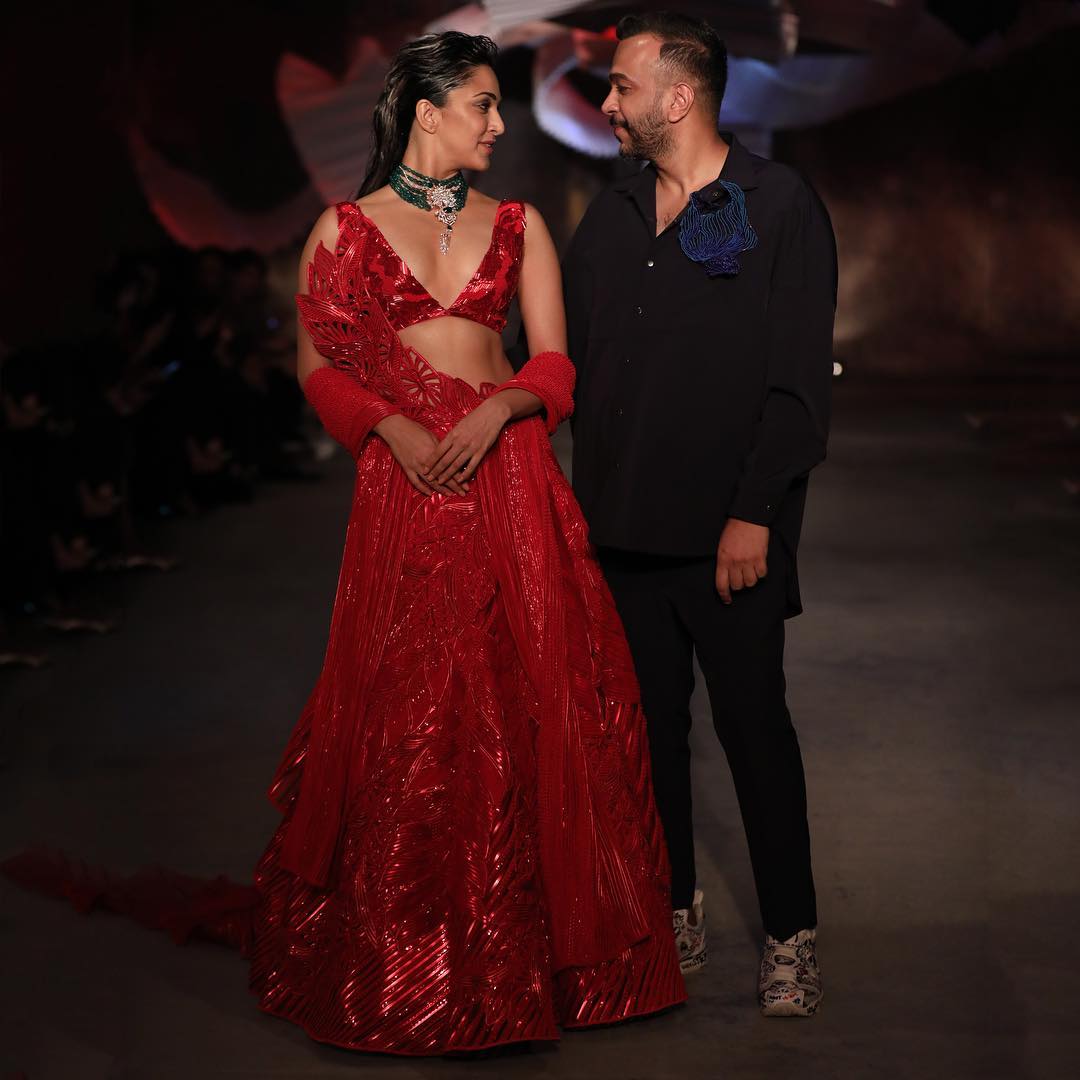 Footwear by: Dyuti Bansal| Jewellery by: Naryan Jewels| Stylist by: Mohit Rai
---
Day 2- Dlf Emporio and Mehta and Sons presented Suneet Varma
Suneet's Couture '19 collection is titled Amara. "India has a century-old love affair with couture, or made to measure for pleasure. There is no denying the luxurious indulgence of precious finery, the magical beauty of one-off embellished wedding attire and the sparkle of personalized jewels that are made to match with it," says the couturier.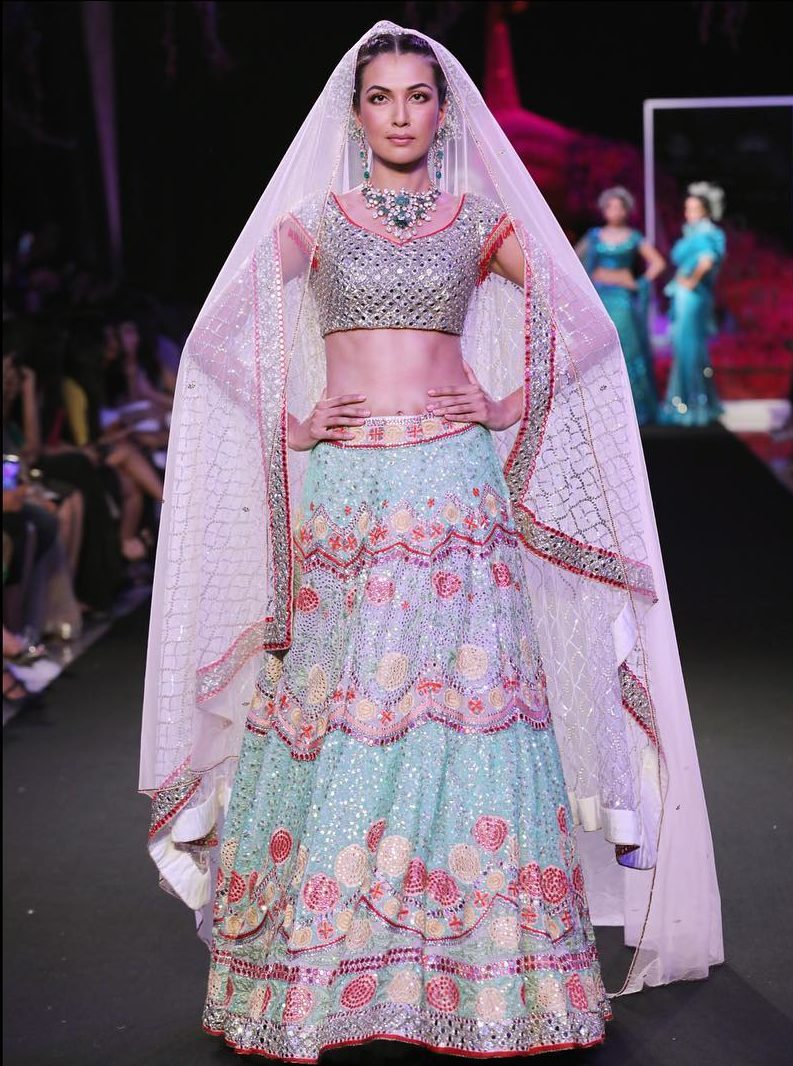 ---
Day 3- Pankaj and Nidhi
Mosaic is an art form made by assembling small pieces of glass, ceramic or other materials and is often used as a decorative technique in architecture.
Byzantine empire when it was gloriously used on walls and ceilings in basilicas and churches.
Pankaj & Nidhi's couture collection is a tribute to this period of magnificent ornamentation and the duo have interpreted this with the same artisanal dexterity on textiles.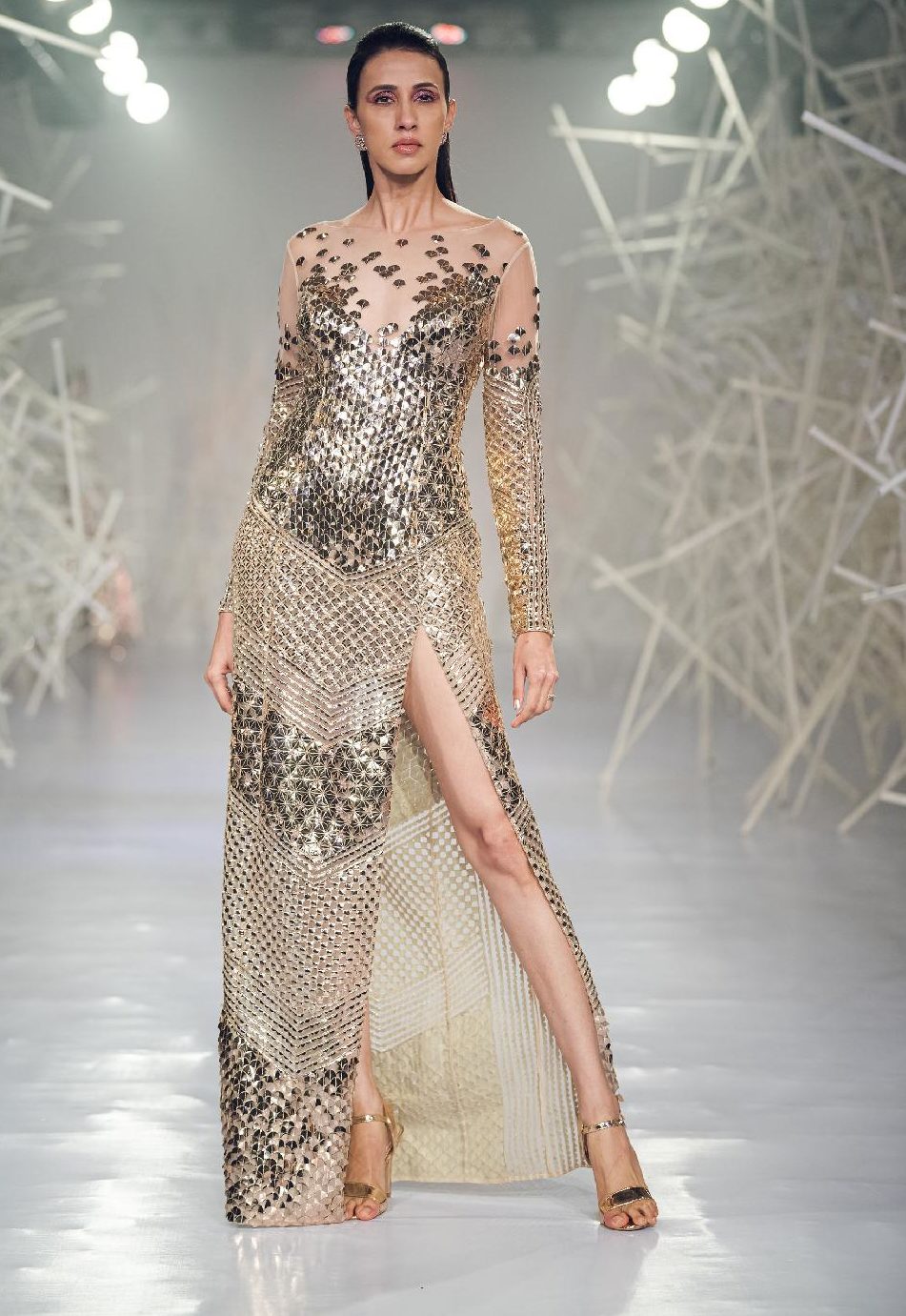 Jewellery by:House of Aynat
---
Day 3- Rahul Mishra
A romantic articulation of the wildflowers and undergrowth from a nature dwelling, based on excresent memory that is fueled by imagination. Rahul Mishra's collection was based on his childhood memories.
---
Day 4- Sulakshana Monga
The Sulakshana Monga Bride is confident and experimental with her sense of style as she keeps in mind her homeland's rich history and culture. We saw a lot of play in the patterns, we have used frills, rafia and feather. The beautiful Malaika Arora walked the ramp for Sulakhshana Monga.
---
Day 4- Shyamal and Bhumika
Celebrated and  renowned coturiers Shyamal and Bhumika's Indian Couture Week Collection for the season is inspired by the iconic period of renaissance which marks the rebirth of art, architecture, music, couture and theatre from the medieval ages to modernity. Bollywood star Kriti Sanon chose to walk for Shyamal and Bhumika.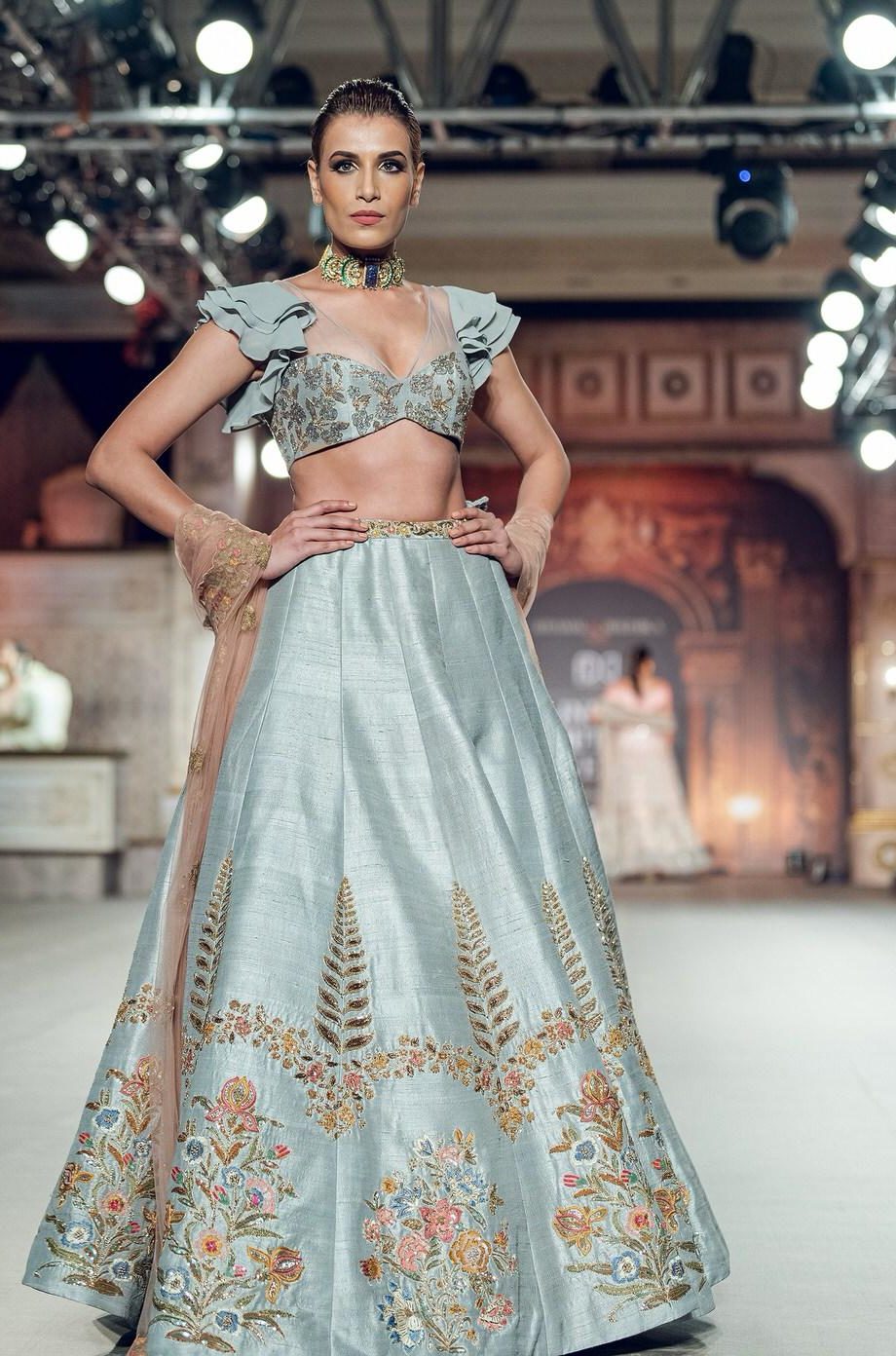 Jewellery by: Jewels of Jaipur
---
Day 5- Reynu Tandon 
Depicting a contemporary fashion saga, the usage of easy on the eye hues and the miraculous details will take over your heart. The Savanah Saga collection presented by Reynu Tandon was mesmerisng. Stunnig Rakul Preet embraced the ramp for Reynu Tandon.
Jewellery by: Archana Aggarwal Timeless Jewellery
---
Day 5- Falguni Shane Peacock
 'Bonjour Amer' which was presented at the India Couture Week. It was inspired by the magnanimous Fort Amer, situated in the Pink City of Jaipur.The young and effervescent Sara Ali Khan looked exquisite as she walked the ramp in an antique white, crystal cascaded lehenga at the India Couture Week.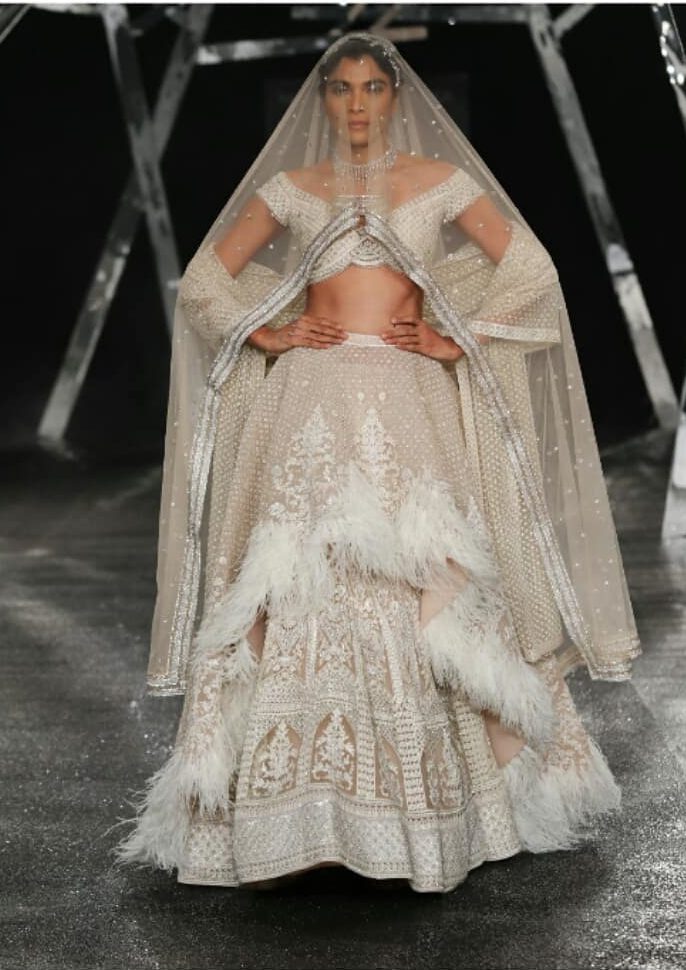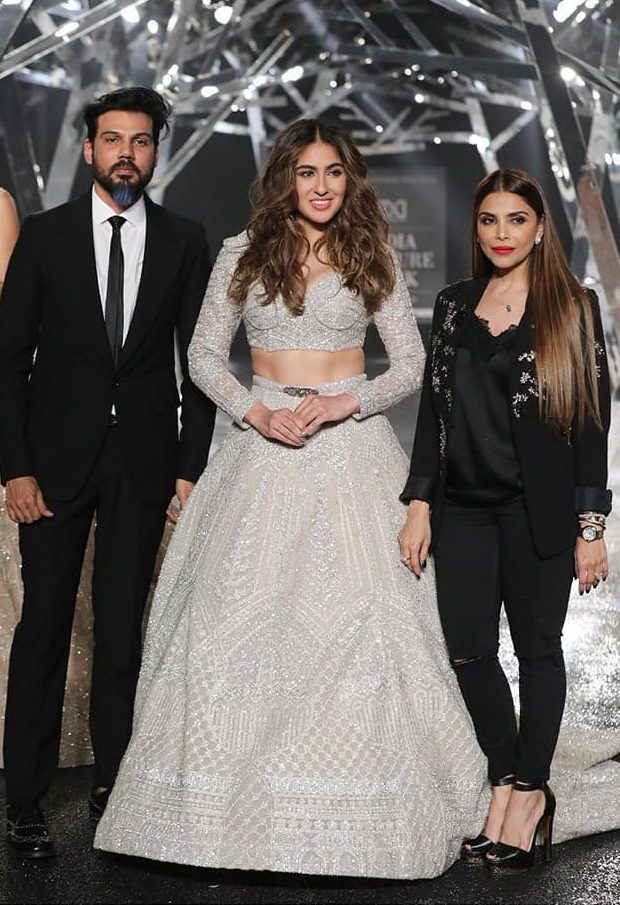 Styled by: Mohi Rai|Jewellery by: Rk jewellers
---
Day 6- Gaurav Gupta
With obsessive attention to detail, for his new couture collection 'Undercurrent', Gaurav draws inspiration from the fierce waves of the dynamic ocean that flow in a rhythmic concentricity. The collection is full of electricity and boundless in its form.
A Moment Marked In Time' Debuting Gaurav Gupta Occasions Jewellery Diipa Khosla and Diana Penty made an electric statemen in GG 'Undercurrent' couture marking our 15th year milestone.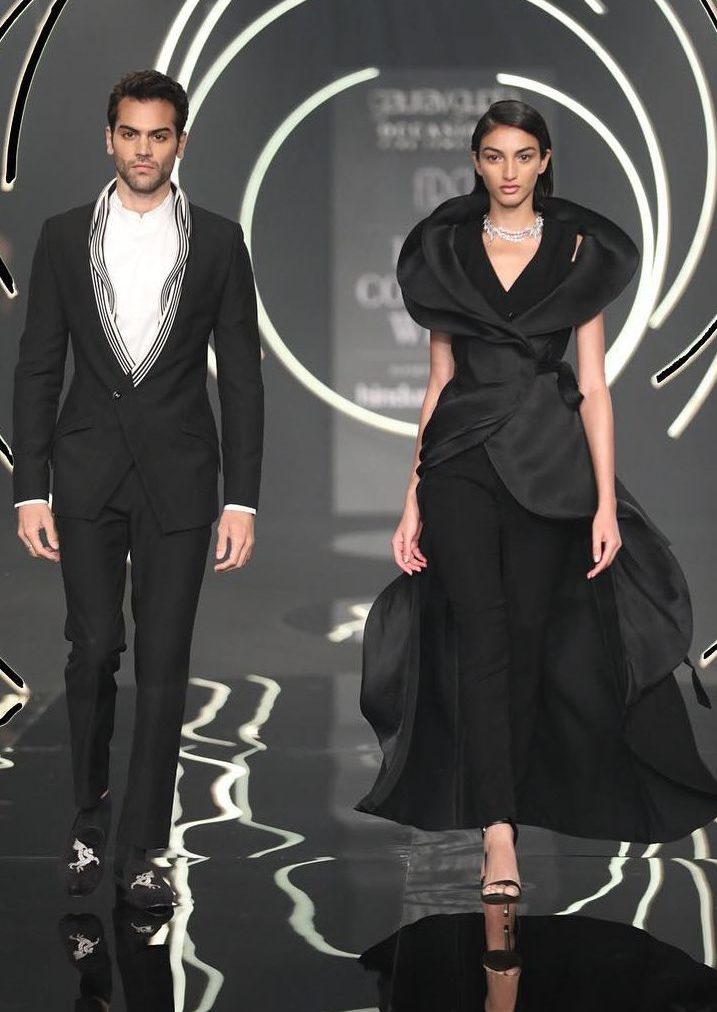 ---
Day 7- Tarun Tahiliani
A symphony of intricate craftsmanship and redefined traditions. Juxtaposing iconic European construction with classic Indian styles and embroideries, his new couture collection carried rich heritage into a modern way of life.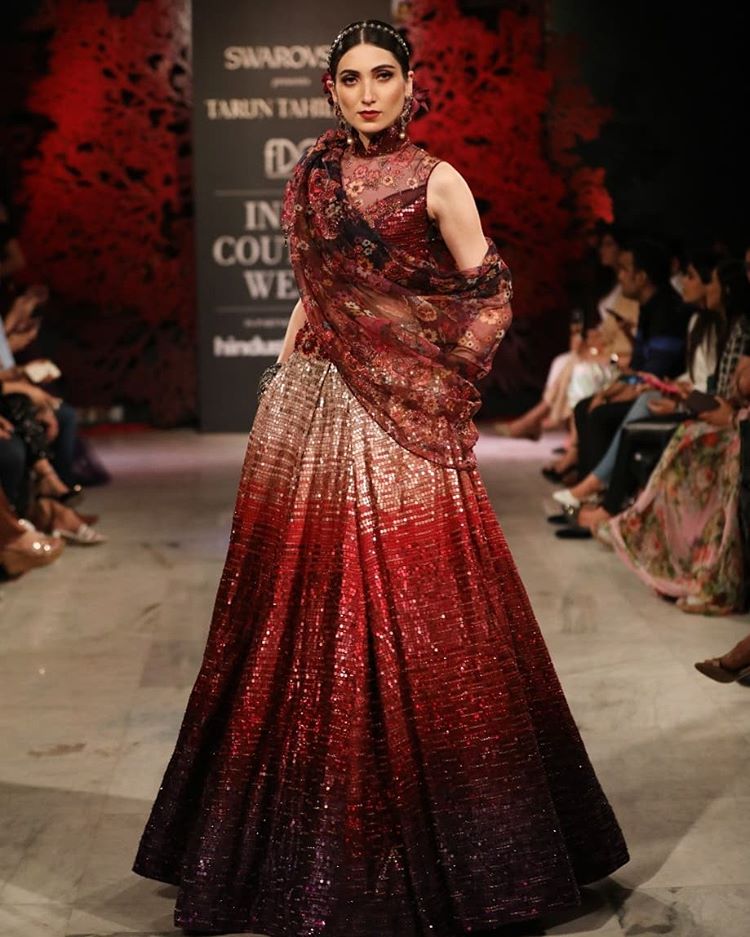 Jewellery  by: Swarovski
---
Chckout more links like these: A Parisian Symphony By Shyamal and Bhumika At Amazon India Fashion Week! | 10 Dream Brands and Their Flagship Stores in Delhi  | | This Winter Look Haseen, With Abhinav Mishra's New Fall Winter 2017 Collection – HASEEN