Top 15 Event Management Companies in Delhi Ncr
Any event coming up in your life – birthday parties, weddings, corporate event etc., anything and everything? Are you worried about the planning and arrangement of the event? Do not panic. The Buck Stops Here. Weddingplz gives you options and one stop solution for your concerns. From arranging the venue, to managing the needs of the guests, to stage decorations to booking the catering vendor, we proudly present to you the 'Top 15 Event Management Companies in Delhi NCR'.
#1 Showmakerz
Founded in 2006, is an Event Management Agency based in New Delhi. They have operations in Delhi, Gurgaon, NCR and cover the entire Northern India. 'To project the standards, integrity and image of the clients in all that we do' is the mantra they follow. With a perfect in-house team to conceptualize and fabricate the event with a highly rooted network of pan India vendors, they are known for their quality, work ethics and finesse of their product.
Location: Sant Nagar, East of Kailash, New Delhi.
Specialty: Designing and Executing wide range of unique and creative themes for the events.
That Extra Mile: Offering Clients their Value for Money. Ear Throbbing Applauses at the end of every assignment from our audiences and clients.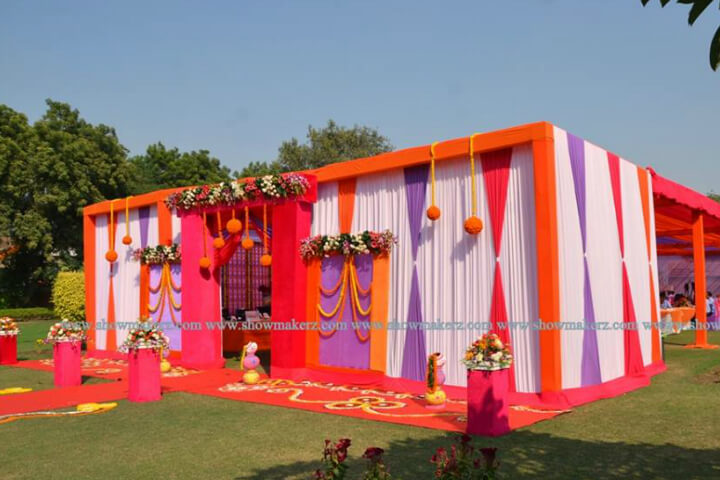 ---
#2 Vibes Entertainment
Established in 2009, Vibes Entertainment is a branch of Vibes Event Planners Ltd. Give your event a new dimension and flavor by opting this event management company. They choose to do events such as Entertainment Events, Corporate Events, Thematic Set Ups, Wedding Management, Conceptual Sets and Event Productions. A well-coordinated team of qualified professionals brimming with zeal and fervor to make even the smallest to biggest occasion an extravagant affair. An end-to-end solution to all your needs and aspirations.
Location: New Rajendra Nagar, New Delhi
Specialty: Work Ethics and High-End Qualitative Output.
That Extra Mile: Even the trivial needs of our clients are met and appreciated.
---
#3 VMD Wedding and Events
Leaving a lucrative career in the Hotel Management Industry, VibhorBassi seeded VMD Wedding & Events Company in the heart of New Delhi. The company aims to offer an experience of a lifetime to their clients through the event organization and execution. A complete package of wedding planning from the initial stage to post wedding events such as Honeymoon planning and vendor management is offered for the customers.
Location: Geeta Bhawan, Punjabi Bagh West, New Delhi
Specialty: Team of Subject Matter Experts from the Hospitality Background.
That Extra Mile: Core team at OPPO Launch at the International Arena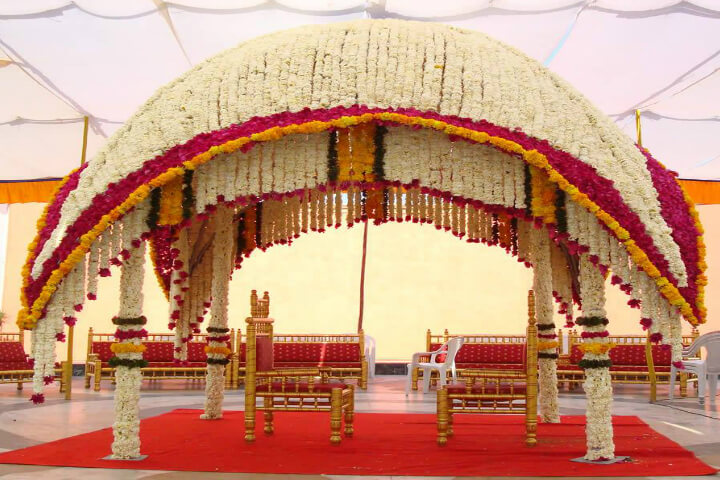 ---
#4 Wedlock Services
With every wedding, getting bigger and stylish, Wedlock services offers a customized budget friendly wedding management solution for their clients. They offer the best economical yet royal wedding affair for their customers. You get value for every penny that you spend for your wedding. Any type of wedding: exotic beach weddings, royal palace weddings, traditional fort weddings, forest weddings, romantic desert weddings, sensual cruise weddings etc., anything you mention, they are equipped to execute. A team of highly qualified professionals with a leader with 23 years of experience in the Wedding Industry. A staunch industry ruler carving niche areas of creation.
Location: Wazipur Ring Road, Opp. Shalimar Bagh, Wazipur Industrial Area, New Delhi
Specialty: Elite Weddings with modern theme and cuisines with the touch of regal traditions.
That Extra Mile: Perfect One Stop Solution for Airport to Airport Service for your Wedding.
---
#5 E Factor
Known for super specialized customer service and etiquette, E-Factor is one of the New Delhi based Event Management Company seeded in the late 2000 and early 2001. E-Factor is famous among the consumers for their awe-inspiring set ups and formats with a personalized service for their clients. Corporate or social, they provide end to end solutions for all. They take up turnkey assignments from mega concerts to wedding management services to corporate events. They also cater to entertainment and promotional needs of the consumers.
Location: Sector 67, Noida
Specialty: Create WOW factor, which is the E-Factor of every event.
That Extra Mile: Crowned the EEMA Awards 2011 – Gold for The Mittal Wedding.
---
#6 Armaans Event Pvt. Ltd
One of the best event management organizations in New Delhi, Armaan Events was started to present the out-of-box entertainment solution for artists locally as well as globally. The aim is to build the best platform for the young talents and launch their career in the world of event and entertainment. Some of the services that they offer are event planning, product launches, conferences, seminars, company days out, award nights, entertainment shows, fashion shows, exhibitions, stall design and fabrication, audio visuals, celebrity management, tour and travels, wedding events, etc. A great player in the event management industry.
Location: Sant Nagar, East of Kailash, New Delhi
Specialty: Associated with Big Banners in the Entertainment and Corporate Industry.
That Extra Mile: Client satisfaction with an experience of high quality with a difference.
---
#7 Innovative Ideaz & Events Pvt Ltd
Incorporated in the early 2000, Innovative Ideas & Events Pvt Ltd., is one of the well-known event management organization in New Delhi. In the last decade and more, they have planned and executed more than 1000 events, not just in Delhi, but across all metro cities. They have their clienteles in the international arena as well. They fabricate and execute high-tech corporate events, brand endorsements, corporate and social events. Some of the top clients in the corporate sector are GE, Sony, Apple, Hitachi etc. Choose them to solve your event concerns.
Location: Gautam Nagar, New Delhi
Specialty: Creativity, Efficiency and Flawless Execution of the Committed Targets.
That Extra Mile: Exceptional Execution and Superior Quality of Services as per client's requirements.
---
#8 Aura Event Managers
Initiated in early 2007, Aura Events Managers believe in closely working with the client's objectives to create a safe and suitable event ambience. The best feature is, they keep in mind all the cultural and ethical varieties involved in an event, irrespective of whether it is a corporate show, a wedding ceremony or an NGO activity. They also take care of pre-event and post-event activities such as set-up, rehearsal, and tear-down and move out expenses. What more you need, when you don't have to worry about post event functions? They are definitely in the game.
Location: Greater Kailash – II, New Delhi
Specialty: Known for budget friendly packages and offering top class creative events with the aesthetic touch.
That Extra Mile: 'Visionaries of India' felicitated at Brand Vision India 2020 event executed by Aura Event Managers.
---
#9 Allure Events and Weddings
One of the top event management companies in New Delhi, Allure Events and Weddings are famous for their strategical way of planning and executing any event they take up. This means, you as the customer, will have complete details of everything happening at their end with proper details. An open book way of organizing and implementing of customized event solutions. With more than two decades experience in this industry, they know the nuts and bolts of every aspect of event management and offer a perfect solution at the time of crisis. Get in touch with them to solve your worries.
Location: Hari Nagar, Delhi
Specialty: Hard core specialists in International Destination Wedding Management.
That Extra Mile: Listening, Planning and Delivery is the key formula for having loyal happy clients.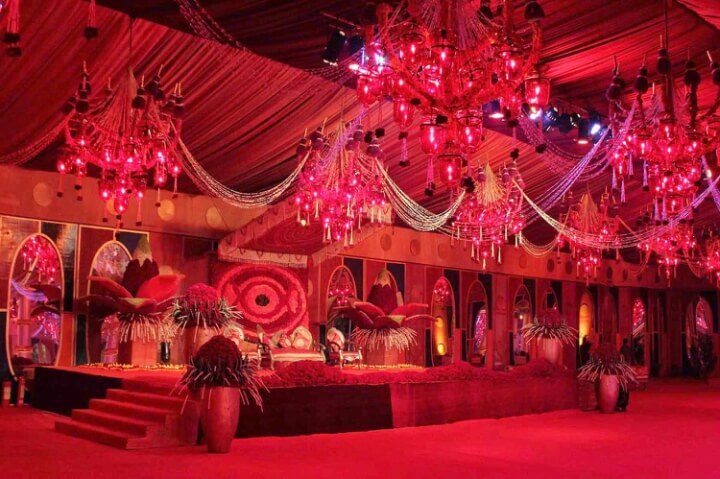 ---
#10 Witchcraft               
A strong player for more than a decade now, Witchcraft is a celebrated travels and event management company based out of Delhi. They provide high quality professional services for Corporate Events, Weddings & Private Parties. From Concept development to Venue Selection to Technical planning to Event production to Final implementation, they do it all. Best experience with competitive prices matching the expectations of the consumers.
Location: Janta Market, Rajouri Garden, New Delhi
Specialty: One stop solution for any kind of events – Corporate, Social, Celebrity, Parties, etc. Name it, they are go-getters.
That Extra Mile: Fiercely self-motivated team of trend setters who craft every event with the touch of glam.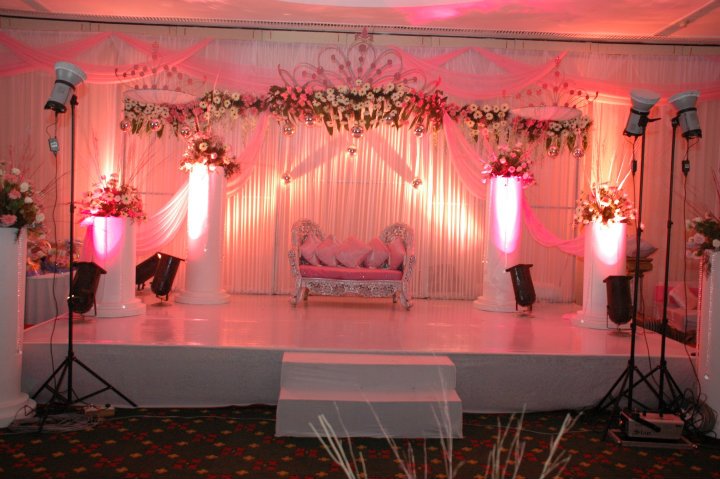 ---
#11 Tec India Entertainment Pvt. Ltd
An event and brand management organization which strive to gain excellence in every work of art, to support the client's needs. They plan, produce and market tailor made events as per the industry standards and requirements. Their biggest strength is the dynamic and enthusiastic team of creative artists who are experts in their field. You don't need anything less than the best. Talk to them and choose the experts to carve a meaningful event of your life.
Location: SF, South Ext-1,New Delhi
Specialty: Business of Creating Eloquent Experiences for our clients and guests irrespective of the type of events. High-tech solutions for the needs of our customers.
That Extra Mile: Happy & Satisfied Customers means the Growth of Our Company.
---
#12 Lalvis International
Lalvis International is a hard-core dependable event management venture who believe in creating the most reliable and artistic events for their clients. They provide event logistics, audio visual services, and event production and communication solutions for all the events. Customers' needs first and foremost, is the mantra of Lalvis International. Pick them to satisfy your needs.
Location: Near PVR Plaza, Connaught Place, New Delhi
Specialty: Weddings, Corporate Events, Fashion Shows and Exhibitions are their core area of expertise.
That Extra Mile: Each event is a custom project,irrespective of size or budget. This is what makes them different.
---
#13 Concept Makerz
With more than a decade of experience in the Event Management Industry, Concept Makerz have their wings spread across all the major cities of India. They possess a niche area of expertise in organizing and executing Brand Activation, Corporate Conferences & Seminars, Product Launch, Road Shows and Fashion shows. If you have a product launch event coming up, they are definitely the right pick.
Location: East of Kailash, New Delhi
Specialty: One Stop Shop for Corporate Event Management Services
That Extra Mile: Dynamic and Dedicated Professionals with proficiency in end-to-end solution solvers of Event Management
---
#14 Countrywide Events Private Limited
The Evolution of the yesteryear conventional event management style to modern day artistic event management solutions catering to the needs of different palate marks the presence of Countrywide Events Private Limited. With a team of experts from the Industry, they do 360-degree event fulfillment. From Brand Promotional needs, Products launches, Corporate Conferences to Social Events, they have in-house connoisseurs who provide ideas of cutting-edge innovation with utmost audience attention and visibility.
Location: Chiranjiv Tower, Opp. Eros Hotel 43 Nehru Place, New Delhi
Specialty: Trend Setters of the Industry building new market standards and developing new ideologies of innovations.
That Extra Mile: Concise and Thought Provoking Event Management Style to satisfy the customer needs.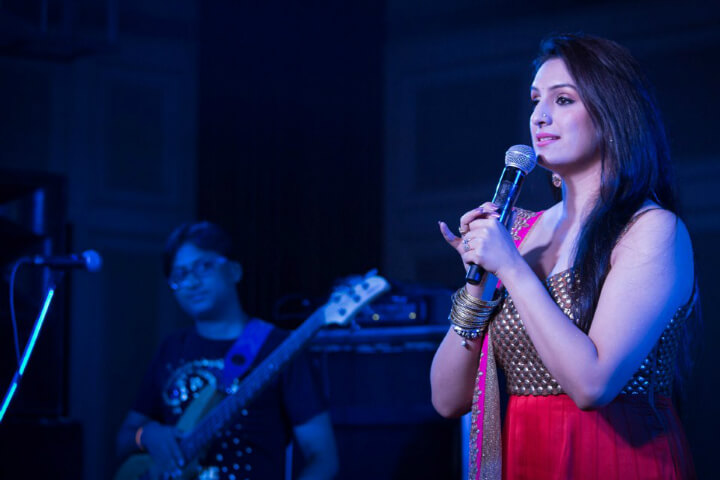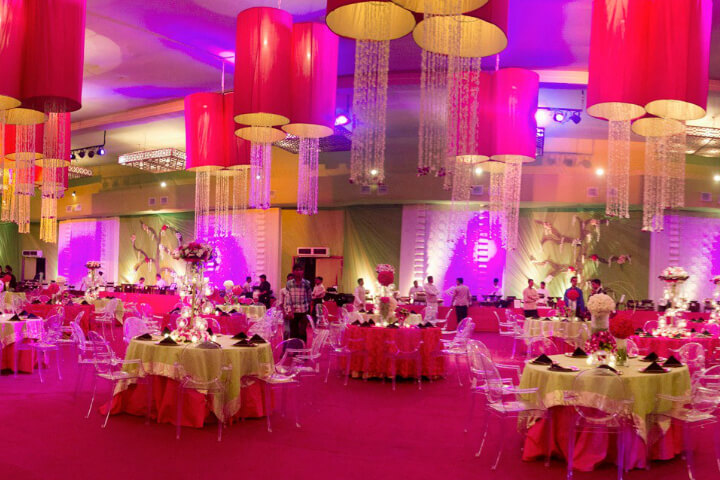 ---
#15 EMC India
When you have an organization which is governed by professionals with an experience of more than 20 years in the industry, it is certainly has to be the best. EMC India is a full service event planning and management company to help the clients from initial conception to final execution of the event process. They possess high level experience in Incentive Programs, Award and Gala Dinners, Production, Stage Making, Stage Craft & Audio Visual Management, Wedding Planning, Dance Choreography, Dance Troupe and Entertainment, Photography, Tours& Travel, Graphic and Web Design.
Location: Connaught Place, New Delhi
Specialty: High Class Event Management Service with PR & Media Service.
That Extra Mile: Catering to the different class of the society and their needs with tailor made services.
We hope this comprehensive list of event management companies comes handy and helps you to find a suitable event manager to organize and execute your event and cater to the needs of your guests. Pick the best and leave the rest. Just enjoy when you enter their world of service.
So all you folks out there, next time you are planning an event, dont forget to refer to this piece right here ! We are sure you will have nothing but the best !