The Wedding Invites that will make your Dil Dhadakne Do!
Now this is what we call creative. Everywhere there were splashes of news body about The Adel – Sana Wedding on the cruise … but here is a sneak peek into one of the most creative and fascinating things of the wedding… its wedding invites !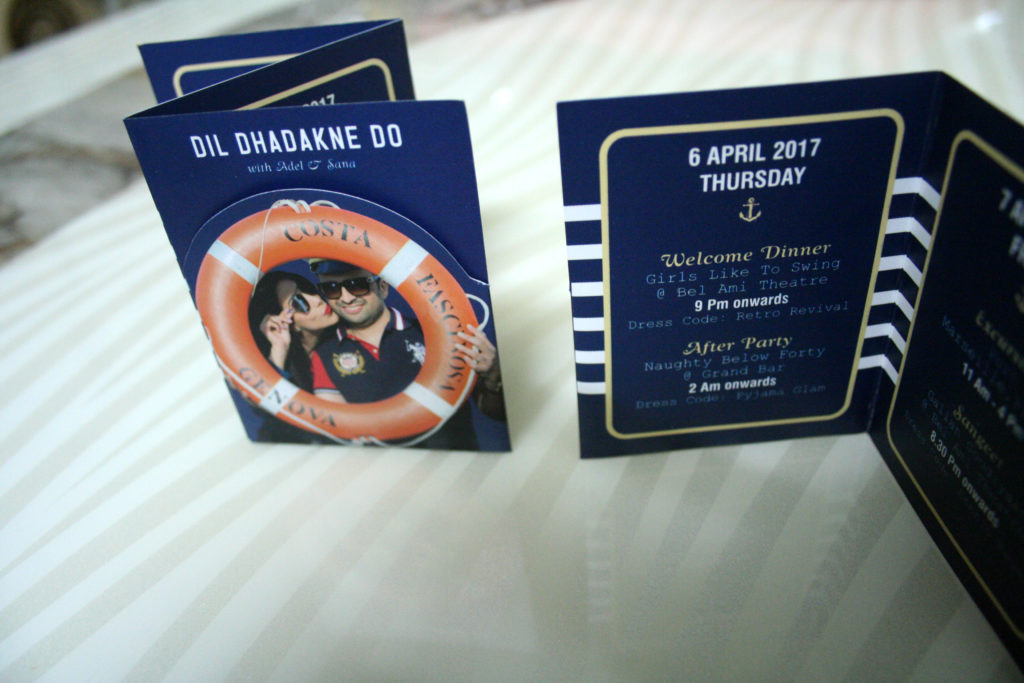 The cruise wedding (Barcelona- Italy-France) of Adel, son of Dubai Business Tycoon Mr. Rizwaan Sajan with Sana was filmy in all sorts with Wedding invitations inspired by the movie Dil Dhadakne Do.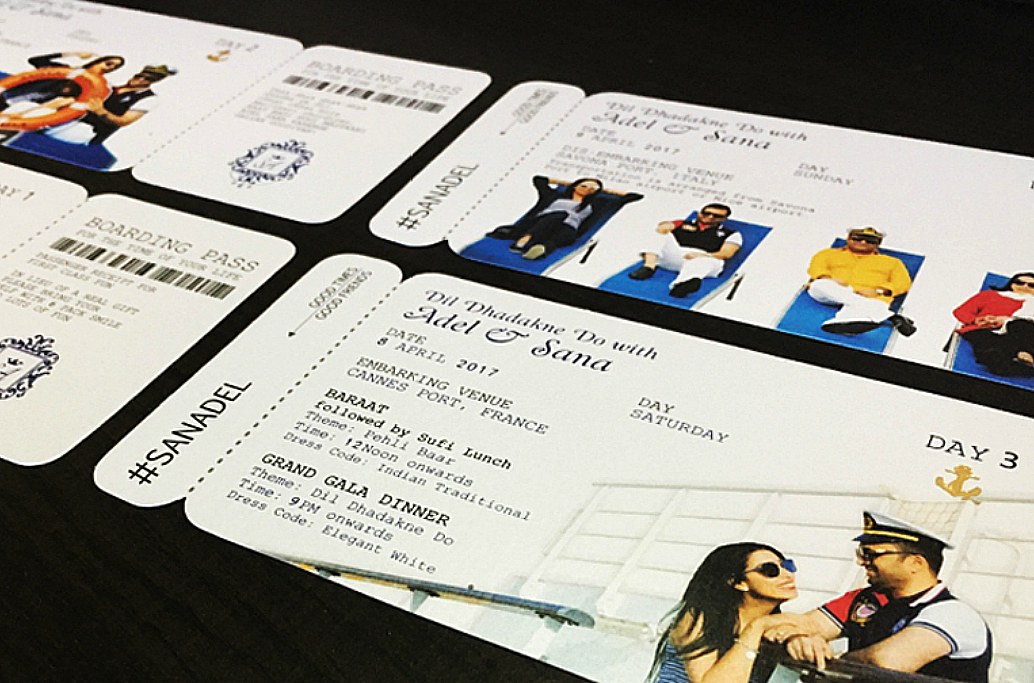 Styled by Puneet Gupta Invitations , The invitation was styled like a boarding pass for the Costa cruise using a special photo shoot conducted with family members inspired by the DDD movie poster on the cruise itself.
The regular sweets in the invitation box were ditched and replaced by customized cruise miniatures specially crafted for the wedding.
With a nautical and minimalist look the entire cruise stationery, from Water bottle wrappers, coasters, door hangers, welcome letters, hamper tags to room key cards and Itinerary, were all designed and crafted in the Dil Dhadakne Do theme…
Well, all we can say is – Well done Puneet Gupta Invitations ! 🙂