Mangalsutra Designs In Trend!
 Mangalsutra derived from the two words "Mangal" meaning auspicious and "Sutra" meaning thread. Mangalsutra is worn by Indian women as a symbol of their marriage. Initially the mangalsutra consisted black and golden beads along with a golden pendant. But as time changes even the mangalsutra has evolved a lot. Today a lot of options and styles of mangalsutra are available for the Indian bride. The millennial bride can get her mangalsutra customised just the way she wants to. Here we bring you a few of our favorites.
#1. The 18 inch thread: Long mangalsutras are very common and go really well with Indian wear where as the smaller mangalsutras which are also known as the 18 inches mangalsutra are really very  famous in the brides today and can be adorned with both Indian and western wear.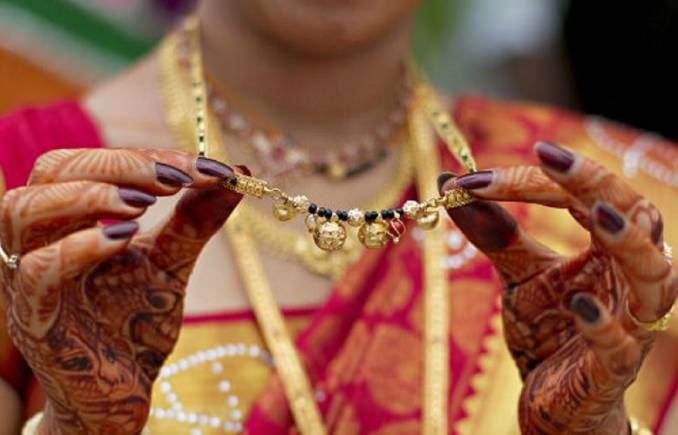 ---
#2. The single solitaire mangalsutra: Who doesn't love a solitaire and what better way to flaunt your solitaire than on a mangalsutra. Trust me it looks very classy.
---
#3. The diamond pendant: Mangalsutra with a broad diamond pendant is something which you can carry very easily with both Indian and western wear and it looks very chic. Also, you can select from a number of diamond pendants available to suit your style.
---
#4. The mangalsutra bracelet: Well this is the latest trend where in a bride can slay her mangalsutra on her wrist instead of the neck. This one looks very unique.
---
#5. Zodiac sign mangalsutra: This kind of mangalsutra is customised by placing two small pendants of the the zodiac signs of the couple on the either side with a solitaire in between.
---
#6. Meenakari Mangalsutra: Done with gold and diamond mangalsutra? Heres something quite unique for all you brides to be, the meenakari mangalsutra is in trend and looks fabulous.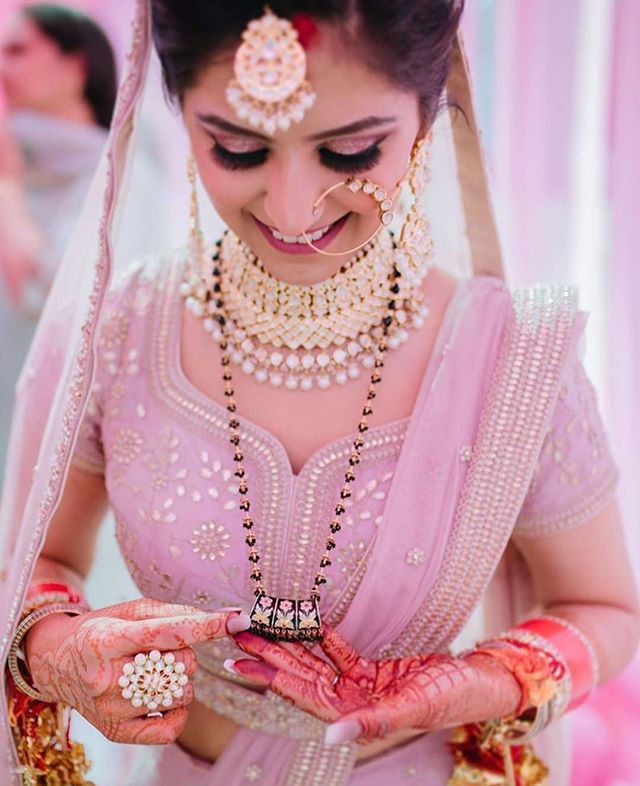 Photogaphy by: Beginnings for You
---
#7.Classic gold mangalsutra: This timeless mangalsutra has been a forever favorite of every bride. A mangalsutra that can never go out of trend.
Jewellery by: Manubhai Jewellers
---
Checkout more links like these : 6 Wedding Jewellery Accessories For Your Beautiful Hair | 7 Inspirations & Looks That Every Bride Should Have For Her Mehendi Ceremony ! | Flyrobe : Own Everything Buy Nothing! | Ten Unique Wedding Favor Ideas!