Should You Wear a Tuxedo or a Suit for Your Wedding?
Whether you're a bride or a groom, one of the biggest choices you're faced with (other than who to spend your life with, of course) is what to wear on your wedding day. We've called upon the pros to break down one of the most common questions surrounding wedding day attire of grooms-to-be: "Should I wear a suit or a tux?"
We hope the air will be cleared after going through this article and you'll make a wise choice.
The Technical Difference
Most of us have heard that tuxedos are fancy and suits are not as fancy. It turns out, however, the technical difference can help you narrow down your wedding day choice. A tuxedo, "has satin details — lapels, buttons and a stripe down the side of the pant leg."
The only thing a tux and suit actually share is the fact that both the jacket and trousers are made from the same, matching material. So don't fall for trendy suggestions and pick the one you like.
Suits By: Terzi Adem Altun
---
The Price Point
If choosing between the two styles is making you feel stressed, one aspect to keep in mind is the price. In general, tuxedos tend to be a little more expensive thanks to the extremely high-quality cut and fabric used. That said, it hugely depends on the brand you are choosing. There are a variety of options out there, such as Park Avenue, that will keep you looking sharp without spending the big bucks if you dream of saying "I do" in a tux.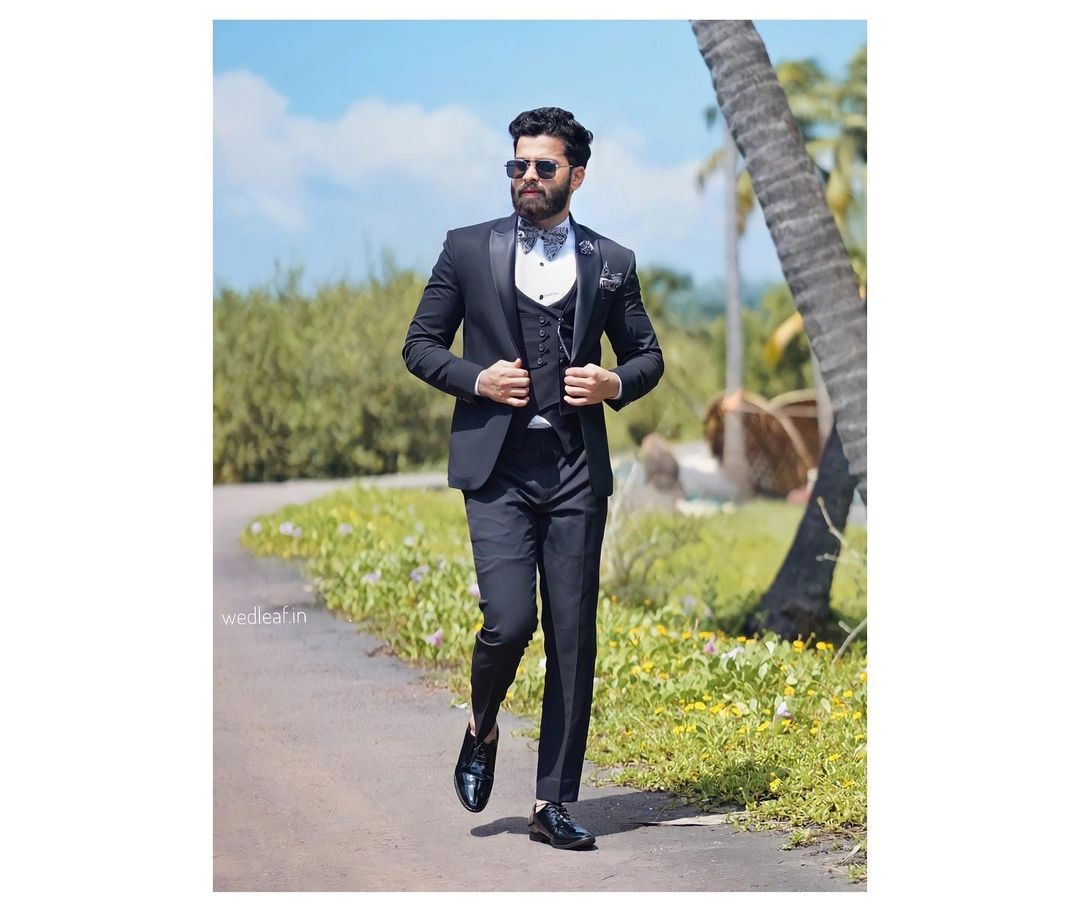 Image By: The Tuxedo
---
Your Personal Style
Ultimately, one of the most important aspects to consider isn't the venue or the time of the event—it's what makes the groom feel best. If your style is more laid back, a suit might be more comfortable, or maybe you want to step out of your comfort zone and feel extraordinarily special on this special day. If so, a tux might be the answer. Try on the different styles and see what feels right. Ultimately, this is the chance to express yourself and dress to impress your future spouse!
Image By: Brands Fashion For Men
---
Wedding Style Is Salient
When asked if you can pair suits and tuxes together, we suggest that it can absolutely work. "So long as the focus is on the couple in the wedding party photos, you're good!"
Traditionally it is suggested that any event before sunset is too informal to rock the famous ensemble. Nowadays, however, the rules have gotten a little more lax, especially if you're the host of the event (i.e.: the bride, groom, or the parents of).
So, how do you know if your reception is dressy enough to wear a tux? Consider the venue, the time of day, and how you're asking your guests to dress. If you're having an afternoon beach wedding, your guests might feel a little strange if they see you looking full James Bond while they're relaxing in light-colored suits and ties.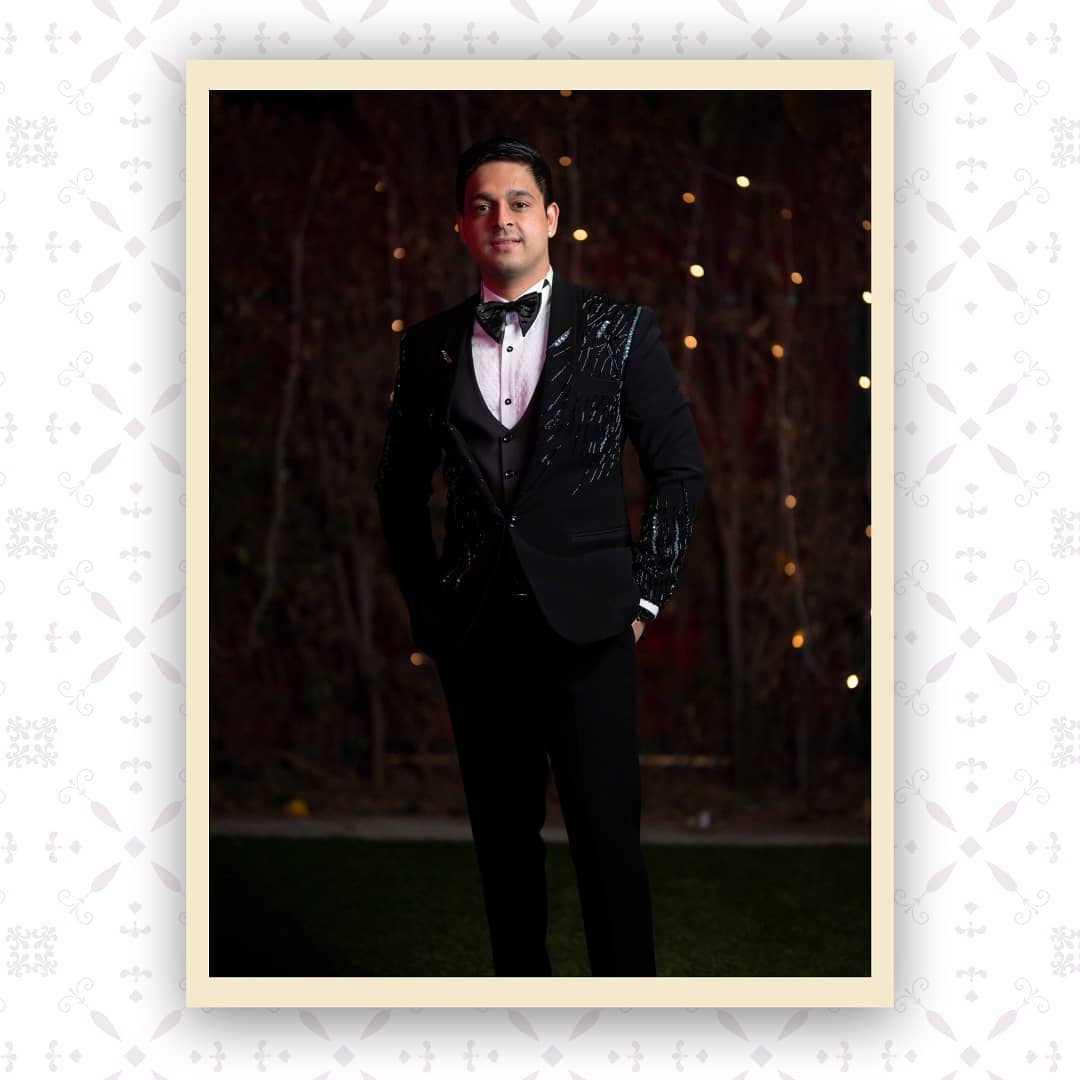 Suit By: Deepak S Chabbra Couture
---
Checkout more links like these: 7 Colours For Groom To Experiment With6 Groom Wear Styles To Go For ! | Wedding Accessories For Groom – Indian and Western | 12 Best Groom Safa Style To Go For This Wedding Season!