Looking To Recreate Your Mom's Wedding Look? Here's A Sneak Peek Into Vintage Jewellery With A Modern Twist!
Years before you saw your first bridal attire at your favourite movie, your mom was your bridal inspiration. Your mother's bridal look can never get old and recreating it is so much fun with many emotions attached to it.
Today's Indian brides are looking for ways to blend traditional heritage with the 21st century modern twist. Keeping alive the golden spirit of the brand, Malabar Gold and Diamonds has revived the term 'Old is Gold' in the truest sense of the phrase. From the best of the Indian heritage jewellery to iconic contemporary classics they have been making Indian brides look beautiful with their unique gold and diamond jewellery from past 26 years.
Every year the wedding season puts a start to new wedding trends. 2019 is the year when both the bridal dress and the bridal jewellery gets to relish more attention. This wedding season modern brides are being more grounded by wearing heavy traditional jewellery with some contemporary designs. Looking to recreate your mom's wedding look with a modern twist? Here's Malabar Gold and Diamonds' style guide to create a unique traditional bridal look!
Diamonds are every girl's best friend. Polki is an uncut diamond which is mined from Earth in a natural way and therefore it has always been in great demand and highly valued. Nothing can look more dignified than a Polki Diamond set to compliment your bridal attire. Polki diamonds looks simple, yet timeless.  It has the advantage for complementing attires of both pastel hues and darker shades.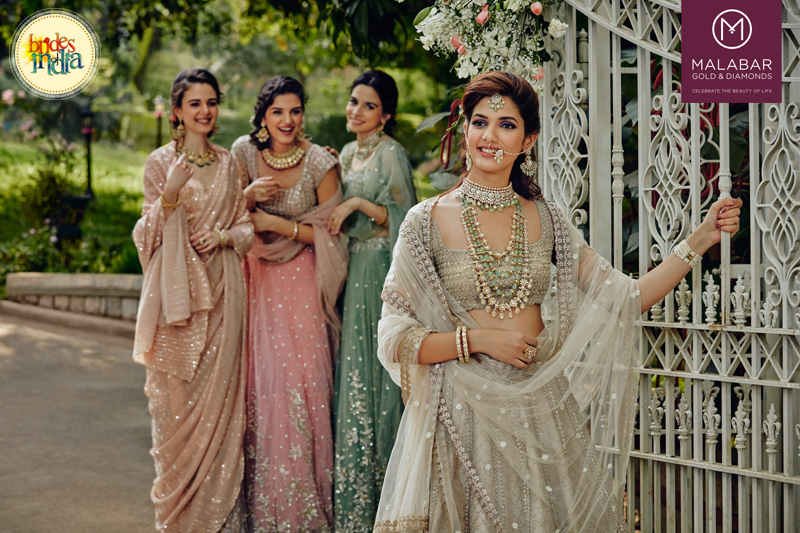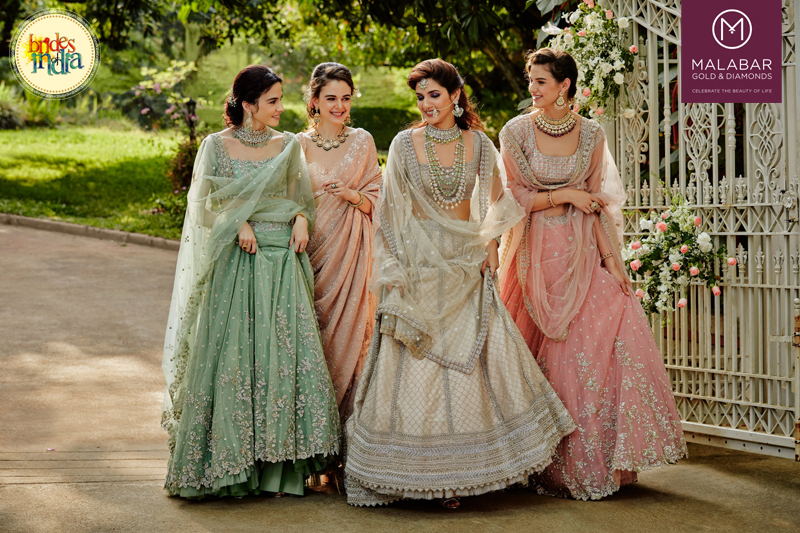 ---
Necklaces are always the piece of jewellery that grabs most attention, leave no stones unturned and adorn gorgeous diamond chokers from Malabar Gold and Diamonds which work compliment most neck lines and can be worn with traditional as well as modern attires. These diamond pieces also provide you the scope to layer more neckpieces if required. Matching bangles and rings from this collection will definitely increase your beauty quotient on your BIG day!
---
Punjabi brides' wear vintage and unique jewellery pieces on their wedding day. From spectacularly heavy bridal Aadh necklaces, to dazzling Naths and bright Choodas and elegant Maangtikkas, Punjabi brides look undoubtedly the prettiest. The modern Punjabi brides effortlessly carries a fantastic fusion of tradition and contemporary style. The exclusively crafted gorgeous choker with a long traditional neckpiece from Malabar Gold and Diamonds can make your Punjabi bridal look stand out!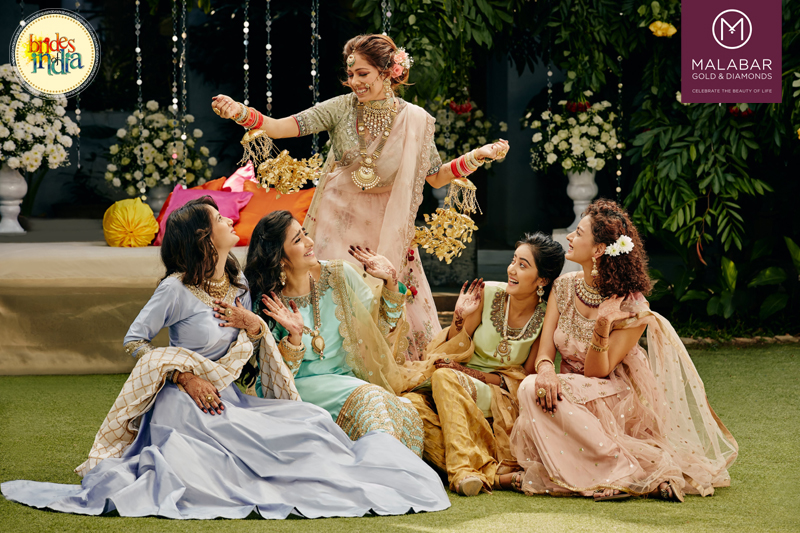 ---
A Muslim wedding or Nikah is an expression of the vibrant Muslim culture. Their bold and festive hues and striking ornaments have been inspiring jewellers all over the world. When we think about a Muslim bride, our mind immediately imagines a beautiful woman wearing a heavy Sharara paired with some remarkable traditional jewellery pieces. Our Muslim brides-to-be can make their aura more striking with captivating chokers, long Haars, heavy Kadas, Haathphools and cocktail rings from Malabar Gold and Diamonds. Huge nose ring, Maangtikka and a stunning Passa can be added from their collection to pay homage to the true Muslim tradition.
---
Marathi weddings have a sweet simplicity to them that one craves for in the clamour of life. Marathi brides are easily recognizable especially because of the distinctive type of jewellery they wear for their big day. Be it a layered Thushi or a Kolhapur Saaj from Malabar Gold and Diamonds, these traditional jewellery piece makes them look elegant and classy. Since Maharashtrian weddings happen during the day, the uniquely crafted jewellery creates all the shiny effect to the otherwise simple attires.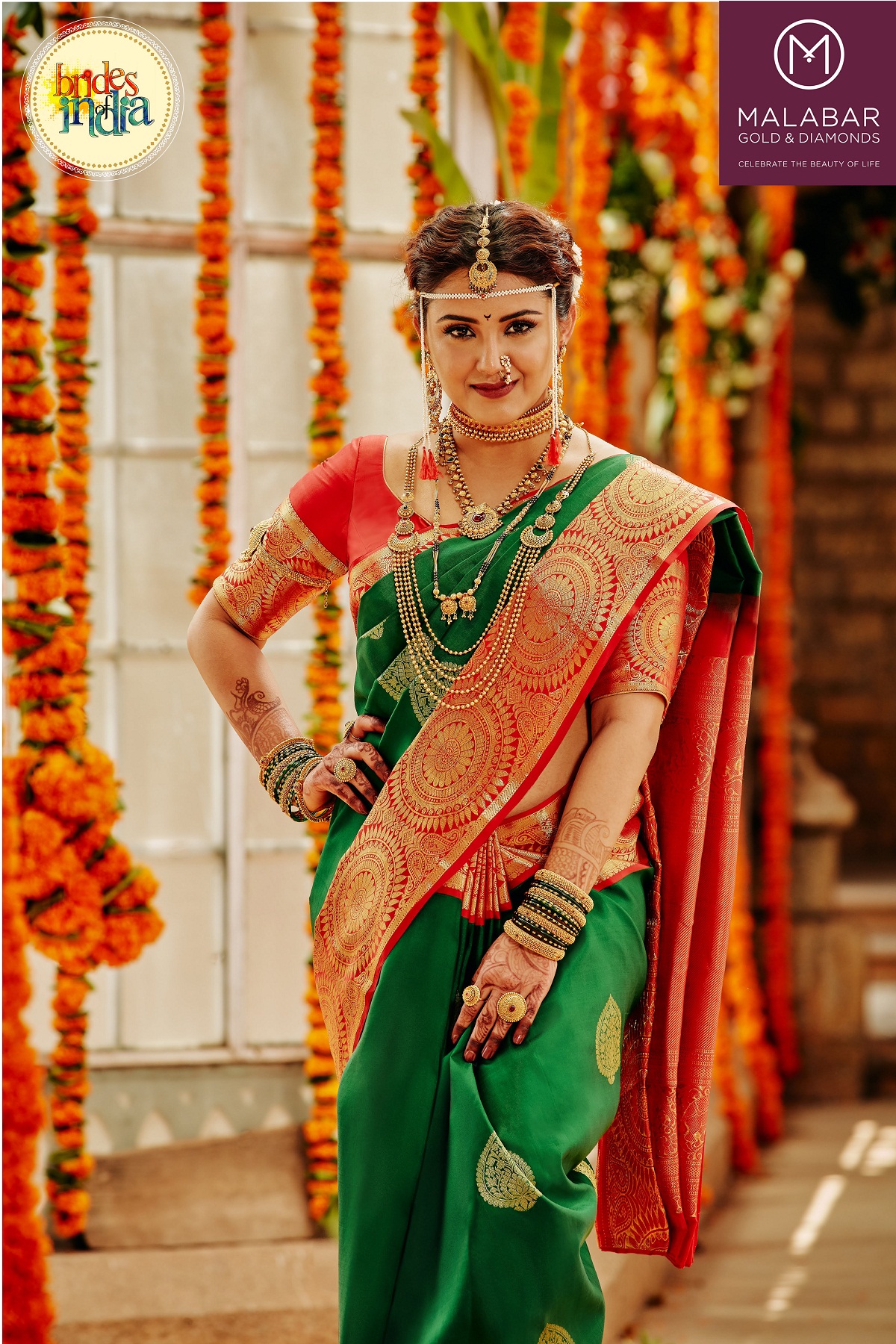 ---
Traditional bridal jewellery play a pivotal role in a South Indian wedding. A traditional saree teamed with exquisite diamond jewellery from Malabar Gold and Diamonds can help you look like the traditional bride with a tinge of contemporary style that you always wanted to be.  By opting for such exquisite diamond jewellery you can revive the traditional craft techniques with an element of storytelling.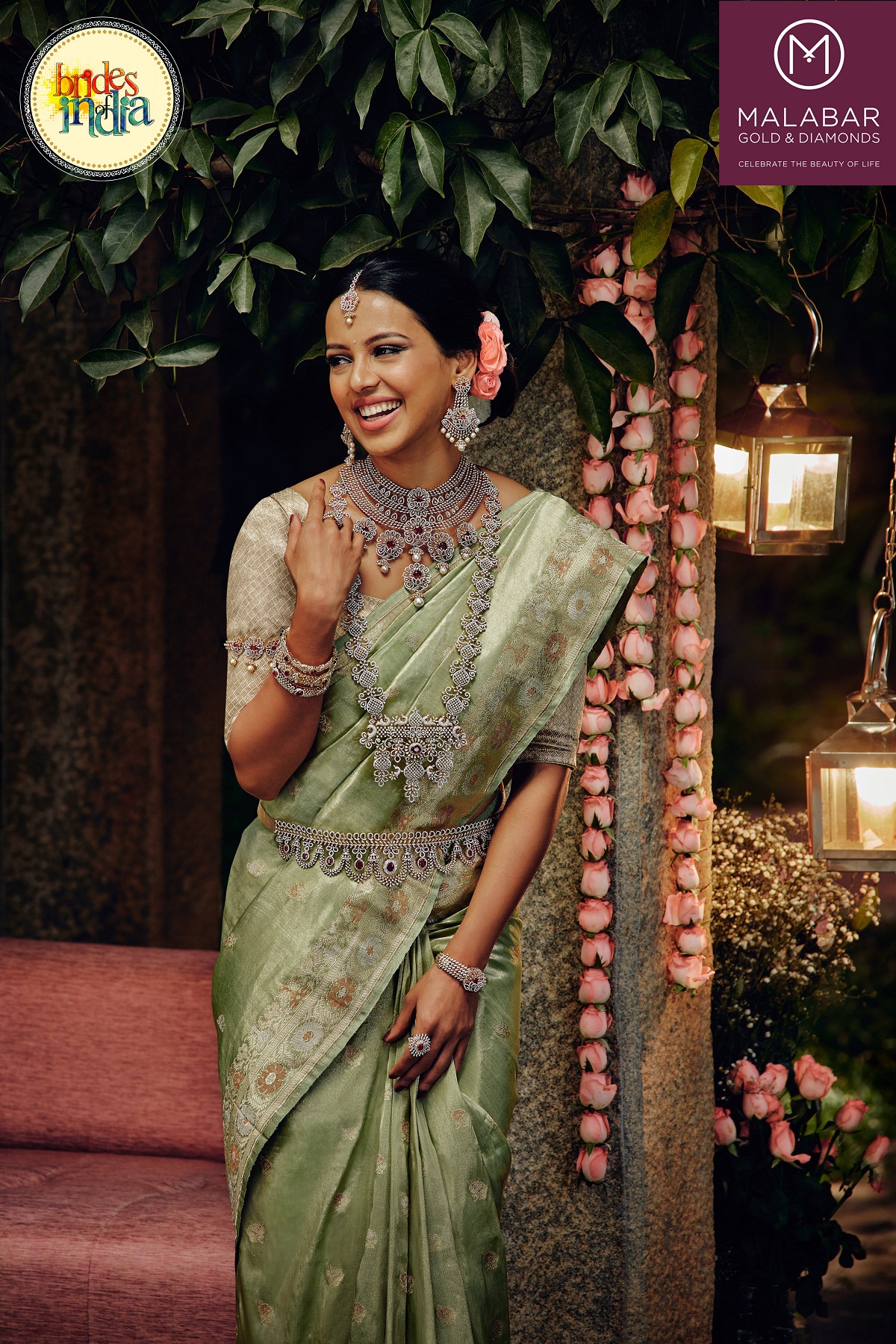 ---
A typical Gujarati bride is decked with expensive traditional Gold and Kundan ornaments. The Gujarati bride looks incomplete without a Mathatikka. The bride looks more fabulous in heavily jewelled necklaces paired with equally heavy earrings. Malabar gold and Diamonds have specially created distinctive precious jewellery pieces for every Gujarati bride.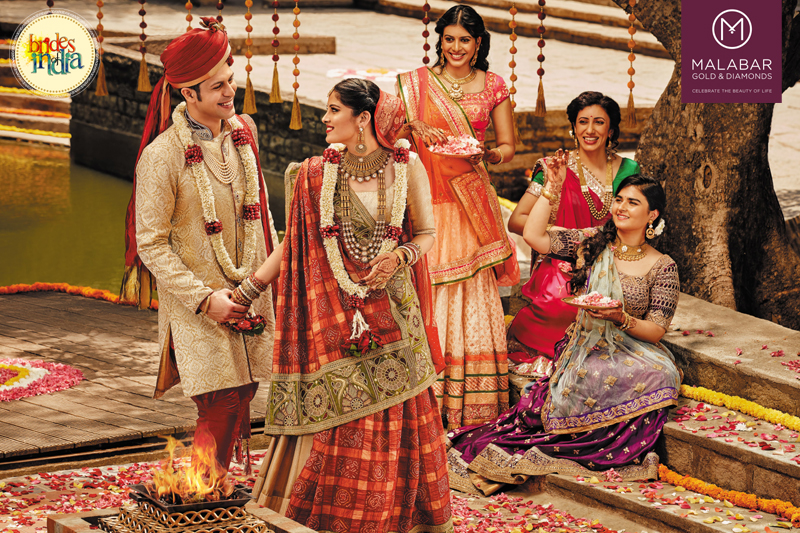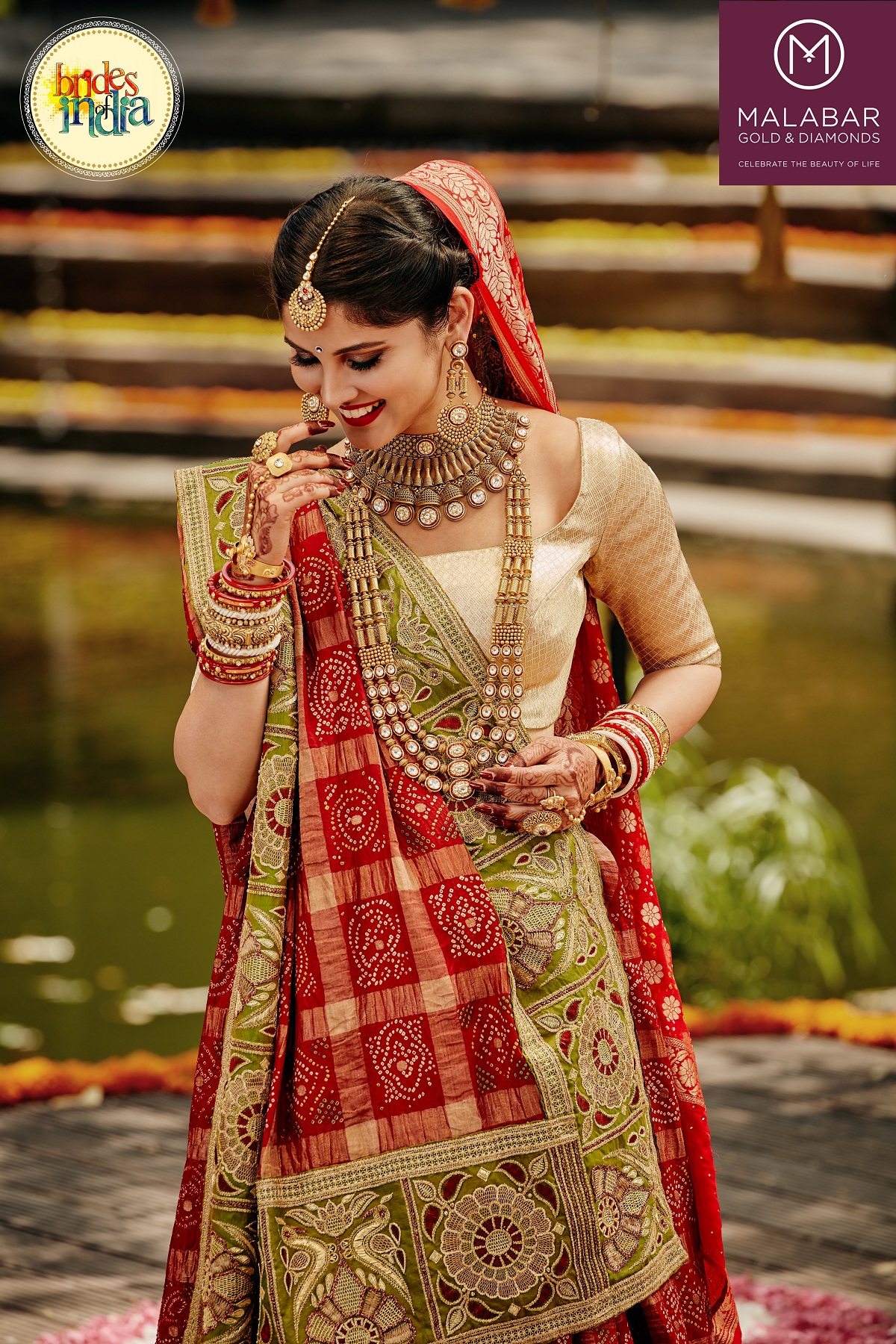 ---
Heritage jewellery is very close to every woman's heart especially while deciding your bridal look. The traditional Temple jewellery is most popular amongst the modern Kannada brides. The regal look of the ancient temple jewellery from Malabar Gold and Diamonds is designed to be a valuable part of South India's cultural heritage. If you want to be more of a classical bride then opting for such traditional pieces from Malabar Gold and Diamonds is a must!
Jewellery is the best way of keeping your good old memories alive. By merging the age-old crafts of Indian jewellery with contemporary taste Malabar Gold and Diamonds have created such enchanting jewellery pieces which satisfies the taste of every Indian bride.
Being a bejeweled bride is an ageless Indian tradition. To keep this tradition alive in the trendiest way we have listed some vintage wonders with a twist from Malabar Gold and Diamonds.
---
Checkout more links like this : Karan Johar Presents Tyaani Fine Jewellery : A Modern Take On Tradition | Grab This Golden Opportunity With Safegold's Exclusive Offer! | 5 Life Saving Tips For Choosing Bridal Jewellery! | 5 Ways To Coordinate Your Jewellery With Your Outfit!