Inspiring Ideas For Intimate Wedding That Will Help You To Get Enthusiastic!
Planning a wedding is overwhelming at times and that too in this current situation where you have to be extra conscious about the effect of the corona. Normally people used to hire some professionals to get guidance for the marriage arrangements. But the spread of corona has darkened the days still it cannot hi-jack our mind. We have to be very strong at our thought process as nothing is permanent, we can overcome any obstacle if we think positively.
To make your wedding go smooth calling a professional would be a great idea at the same time you can by yourself manage the things and beautifully arrange the things. You just have to think in a positive way. Really it would be quite tough for you but it is not impossible. You would be so much capable of knowing and visualizing the things which would be necessary and most suitable for you. So just get ready to live your dream and do what you planned always planned for your dream wedding. Here are some ideas that will play a big role in guiding you with the best practices for your wedding.
# Wedding Budget
Wedding related decision is purely dependent on the budget you will fix. Also, make it point to include the discrepancies or for any unexpected situation that can arise at any time which is inevitable. Therefore, plan accordingly.
---
# Prioritize Your Necessities
 First of all, get relaxed and prioritize every detail related to your wedding in a fashion that can cover all those important things that must be done on a prior basis first and then start focusing on other things so that not a single thing gets missed.
---
# Keep Focus on Bridal Style  
Think about the type of style you will follow that best suits your mood as well as the current situation that will help you feel relaxed and comfortable.
---
# Selection of Theme
 You can opt for some theme based wedding idea that will add grace to your wedding style.
---
# Keep Small Guest List
 In Indian wedding guests are an important part to be included in our wedding but at this, you would have to cut short your guest list. So make your guest list wisely around just 50 people invitees.
---
# Family and Friends Involvement
 An intimate wedding has this advantage where you get more time to spend with your closed ones. So make some quick notes and try to seek their help in coordinating your wedding plans.
---
# DIY Things
Try to keep the DIY of your wedding so simple. Don't stress on things since it would be an intimate wedding so only near n dear ones would be around. Just try to fulfill your dreams for your wedding.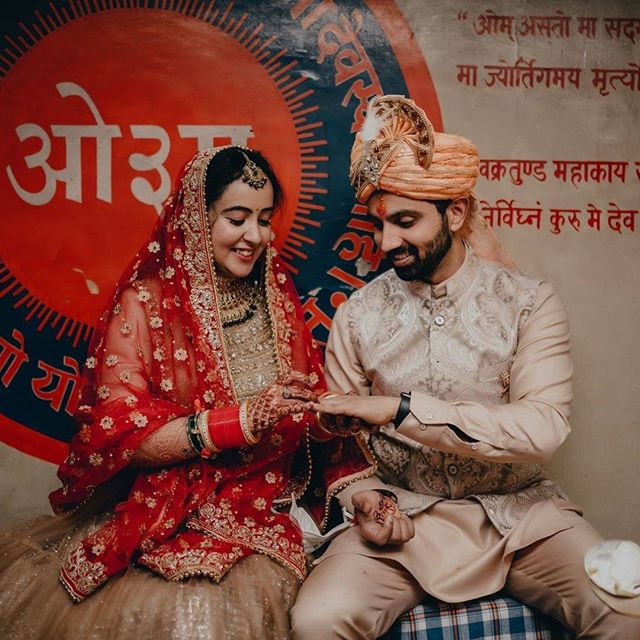 ---
# Personalize Your Wedding
Opting an intimate wedding is something in which you look for more interaction with your closed ones. You can prepare some personalized return gifts for guests that will show your gesture of happiness and make them feel be counted.
---
# Pre-Wedding Events
It would be a good time to interact with your partner and their family members early to marriage so that everything gets recognized well.
---
# Have Fun
The main goal of such a wedding is to enjoy yourself with your closed ones more interactively. So it's a great time to plan some games or any such moments that you will embrace in your celebration.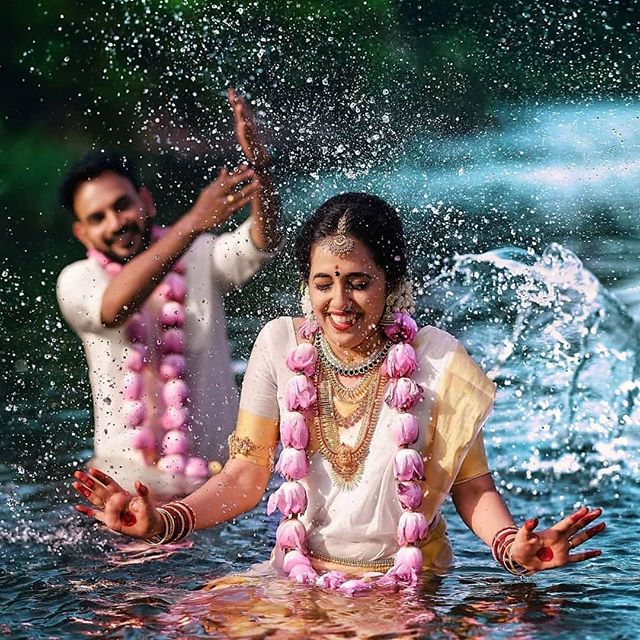 ---
Checkout more links like this : Proof That Arrange Marriages Can Be Thrilling! | Arranged Turned Love Marriage! A Gorgeous Chennai Wedding! | Fusion Of Two Hearts From Two States! | A Fairytale Wedding : Of Finding A True Love And Life Partner | Wedding Unfolding To Unique Story Of Finding A True Partner