Planning A Monsoon Wedding Is Not Easy, Also Placid Environment Of Nature Effect, Tricks To Be Considered
You are planning your Wedding in this monsoon. This monsoon has brought something new to embrace which can be included in your wedding too. Just think of the environment generated by this season as when water droplets hit the floor, the fragrance of gilli mitti and the serene weather make you feel so happy and calm.
Monsoon wedding is also that kind of event giving added happiness and enjoyment. Get most of the benefit of this tranquil moment to make your wedding a memorable one. Also, feel the goodness of nature very closely as the rains feel like kissing and blessing you with the most precious gifts of his grace.
So have a look at these great ideas of creating magic at your wedding this monsoon. Also, there are some points you need to be careful of.
# Wedding Venue
To go hassle-free, venue selection must be taken of great care. It must me undoubtedly indoor in order to safe keep of the arrangements and the decorations. Also to make your guests feel comfortable and cozy.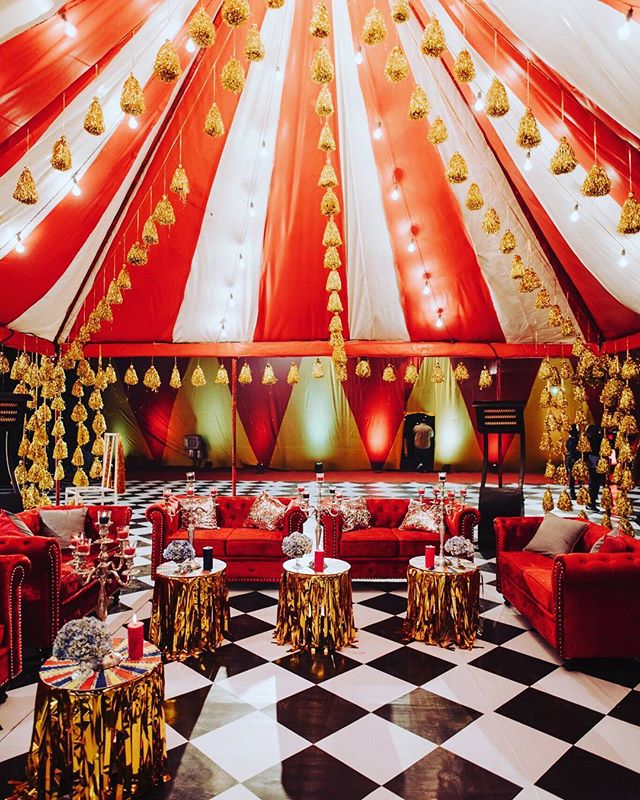 Decoration By Rani Pink
Decoration By Rani Pink
---
# Quirky Decoration
Give your venue a bizarre look by using all those monsoon props like umbrellas decorated with colorful and mirror works and quirky lights. Such a setting will give your guests to way to click pictures and enjoying the ambiance with positivity.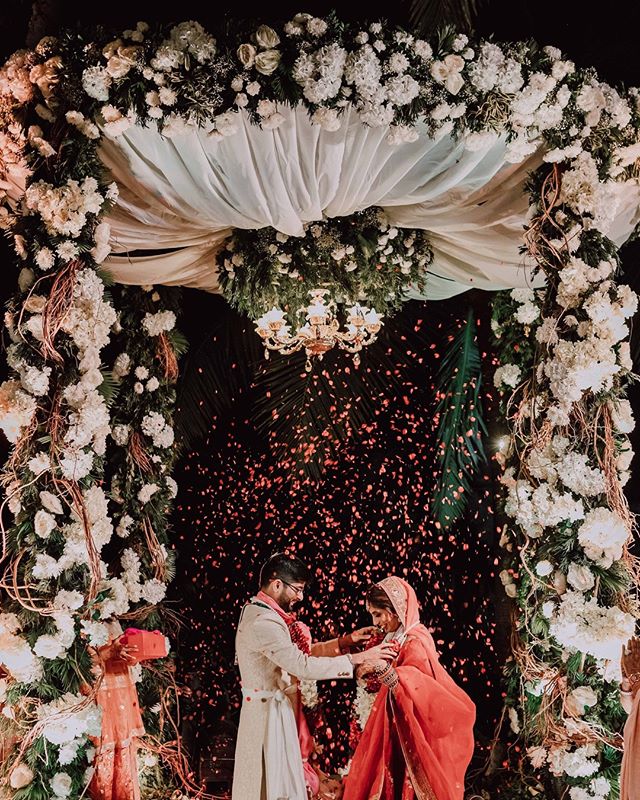 ---
# Lock a Fresh Menu
 Pick such dishes with ingredients that naturally grow during the rainy season as the rainy season is an open invitation to infections and diseases especially considering the current situation. Have to serve some hot beverages like coffees, tea, vegetable soups to make them feel comfortable.
---
# Wedding outfits
 Make a wise and guided decision in selecting your wedding outfit which will help you not to get ruined by the rains. So choose a lighter and breathable fabric that will let you go easy and feel comfortable like pure chiffon, light georgette as we all know how much is important the wedding outfit is for both the brides as well as the grooms.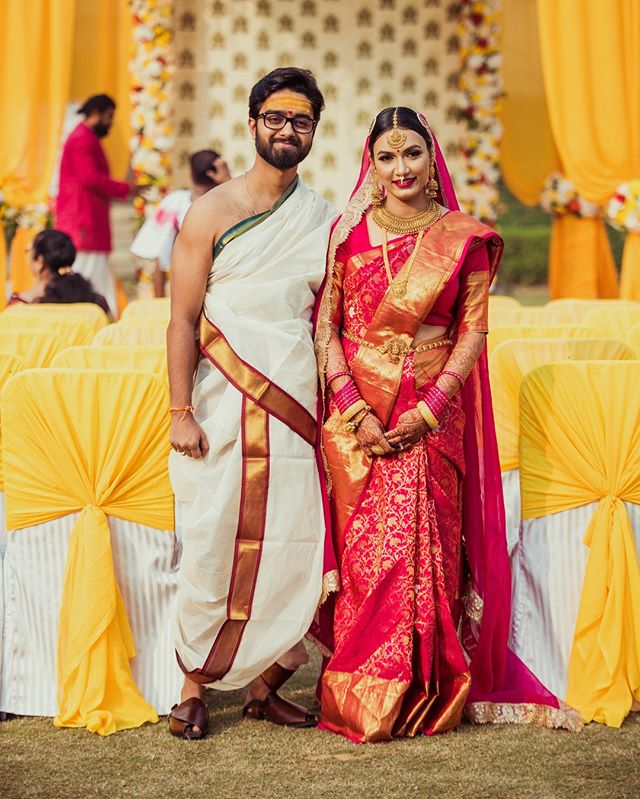 ---
# Hair & Makeups
 Going for the right makeup will help you to get that relaxed look at your wedding as monsoon brings more humidity in the air causing lot more sweats and discomforts. Opt for a stylish loose bun or a ponytail, which looks equally elegant and modish to rescue that untamable frizz. While for makeup choose a waterproof thing and keep it light and get that
natural look & glow on your face with a small curve of a smile.
---
# Bridal Accessories
 Considering bridal accessories selection, opt some light weighted jewelry and other accessories to again let you feel a dam comfortable this monsoon and giving yourself a classy look. All the heavy jewelry and accessories might make you feel uncomfortable or even irritate the skin.
---
# Pre-wedding Events
 Monsoon is a good reason to enjoy nature and its beauty so as the wedding. Give your wedding a good hit and a chance to enjoy the monsoon. You can plan well your pre-wedding shoots in the most serene environment. Also, you throw a rain dance party as this will give a chance to enjoy the fullest to you as well as to your family and friends.
---
Checkout more links like this : Top 10 Candid Wedding Photographers in Delhi NCR 12 Best Caterers Of Delhi NCR | 10+ trending maakeup artists on instagram | 10+ breathtaking wedding decoration ideas | 10 steps on how to look good without makeup | 10 ultimate bridesmaid gift ideas