Cinnamon Pictures, The Passionate Photographers!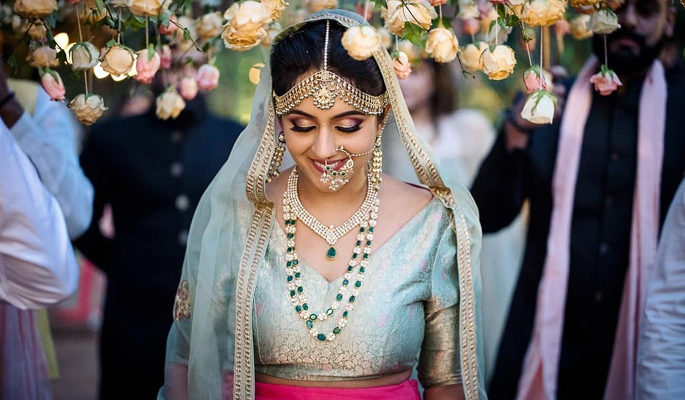 Capturing memories have become important activity!
Cinnamon Pictures , a renowned name in wedding Photography, let's have a look, what they have to say about their experience and get deeper insight on their success story. Here are the views to inspire you. Come unveal their success pathways.
#1. The Story and inspiration behind, It feels nice to hear such an interesting talk getting deep insights of their success pathways as Cinnamon Pictures is a joint venture of  Saulat Zuberi & Vaijayanti Varma having combined experience of 15+ years in shooting wedding.  They met about 6 years back, worked together since then on many projects by balancing personal as well as professional life.
Vaijayanti has studied photography in college and Saulat is completely self-taught. Both of them have created a great team of mix of people who are extremely passionate about photography & film making. Further they added, It was a series of fortunate accidents, that landed both of them down this field and once they started doing weddings, they never looked back. Documenting love and creating memories that last a lifetime, is quite rewarding. It is also super challenging & therefore, never boring!
---
#2. Their Style and favourite Moments, Our style is a fusion of fine-art, contemporary, clean & minimalist imagery, you can say we also have an artistic photo-journalistic approach in shooting a wedding.
Their favourite moment is to be behind the scene, getting ready images of a bride & groom; when everything is leading up to the wedding; there tends to be this quiet anticipation mixed with this electric energy – which gives them the opportunity to capture so many emotions & moods.
---
#3. One experience – interesting / extravagant / outrageous, that stands out in their photography experience , In order to know their experience when we asked, they shared one experience which is quite close to their heart  is when they were shooting a pre-wed for a couple in outskirt of Mumbai, they had stopped a car and gone to a big tree which they had seen while driving on the country road side, the girl was happy to climb and the boy was posing next to her, when police car came and stopped. Those were the time, when crime rate was high and Mumbai police was on high alert. The Police Inspector was trying to figure out the matter what was exactly going on and who had forced the girl to climb. He then calm down finally when the couple convinced him by showing their engagement rings that they were getting married soon and they were just trying to get some pictures, and no one had forced her to climb the tree.
 Finally the Inspector and his team left them happily after the would-be-groom extended the invitation for wedding to them. This incident remind them about taking prior permission always help.
Listen to the rapid fire questions that bring us to following interesting views of them.
---
#4. Favorite photography accessory, other than your camera?
They use Magnetmod MagGrid Light Modifier in almost each shoot.
---
#5. A wedding photographer who inspires ? 
They get inspired by people around, music, books and places.
Inspired by amazing photographers & artists who are around them and get motivated in order to grow further by their hard work in lure to become better than best.
---
#6. Anybody or anything you would love to photograph?
The most obvious answer is People as they are God's greatest creation what they said .They love to capture them, their emotions and happiness they spread over.
#7. A destination wedding you would love to cover
Any small intimate wedding anywhere is what they would love to cover.
Checkout more links like this : Makeup ! Aakansha Singhal First Love Since Childhood !! | Kanikka Tandon : The Expert Makeup Artist! | 7 Essential Makeup & Beauty Tips by Bridal Makeup Expert – Smily Shinh | 5 Great Ways To Clean your Makeup Brushes At Home!