JJHALAK, Sunheri Diwali A Fashion Exhibition At Delhi
Founded around 10 years ago,  by best friends turned business partners Sonu Chhabra and Vineeta Gupta, Jjhalak's ethos is based on the duo's recognition of a clear market gap within their surroundings. People belonging to their network and neighborhood had the potential to shop but there was a clear limitation of choices and opportunities in their surroundings. Thus came about the idea to form a one stop shop that offered something for people of different tastes, fashion sense and ages.
The first edition was kicked off keeping a boutique exhibition concept in mind, however soon enough small businesses recognized Jjhalak's potential for introducing their product to an evolving niche market and the concept began to grow and gain recognition for its distinctive curation and sensibility.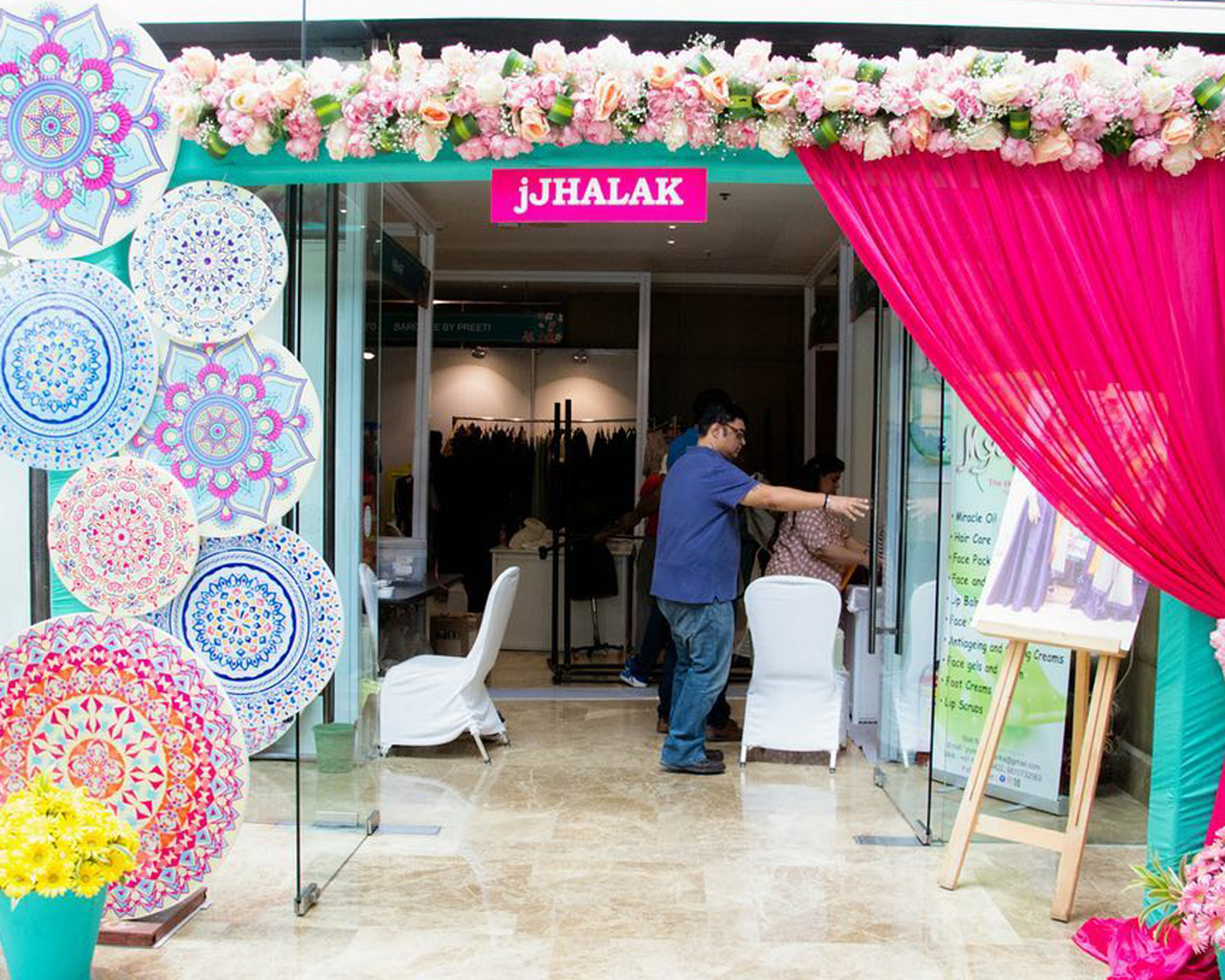 Today, Jjhalak has received overwhelming response in Delhi and is hence moving around in other cities. This year we are stepping into the Ancient city of Meerut, where we again recognised a similar market gap. Jjhalak aims to provide a platform to not just those who are seeking to shop their hearts out but also to those who want to carter the world with their work and creativity.  Thus, making the ends meet.
Jjhalak being a huge platform, is equally concerned about the environment we all are surviving in. So this Diwali, we have also taken a pledge to Go Green by Saying NO to Plastic bags. We would be providing the shoppers or Delhi and Meerut with JJHALAK printed cloth bags to make this step easier. Moreover, we believe in giving our shoppers an extra reason to visit Jjhalak. So, for all the Meerut shoppers, whoever comes with their BFF in JJHALAK colours ( Pink & Gold) wins exciting prizes! Also, get a chance to meet and greet the famous Bollywood actress Sucheta Khanna.
Lastly, for all our Delhi shoppers, we would be having an amazing Diwali Giveaway that you wouldn't want to miss. So, stay tuned and follow 'Jhalak the exhibition' on Facebook and Instagram for all the updates. Don't forget our upcoming shows:
JJHALAK – Diwali Trunk Show:  16th October- Broadway Inn Hotel, Meerut
JJHALAK- Sunheri Diwali:   23rd October- The Leela Ambience Hotel, East Delhi
---
Checkout more links like this : Jhalak A Fashion Exhibition At Delhi | When Delhi Got Lit Up – Nikita's Fairytale Shopping Gala |  WEDDING ASIA : A Festival Forever | RUNWAY RISING, Fashion & Lifestyle Exhibition | 16th Edition by RAMOLA BACHCHAN