A Perfect Match By Destiny Being A Soul Mate By Heart!
Story Of Amrinder & Divya
It was their parent's tenacity to find a perfect match and rightly guided by some genius in the '90s &, immensely improved over the years (Yes-Shaadi.com). They were in regular contact and a week later after having a conversation over text; Amrinder went to Bombay just for the sake to have a meeting with Divya traveling 9 hours of flight. This
gave them a chance to meet again that they used their togetherness beautifully at Marine Drive sharing their life stories on a breezy night. They continued sharing ups and downs and visited different corners of the world together. One day came which made her surprised to believe when Amrinder booked a baking class in beautiful lavender fields in London for her girl's love for Chocolate cake. They baked and laughed, while a photographer (secretly planted by him as a student) captured all of it. By the end of the baking adventure, he was on his knees holding a three-tier cake with topper – Will you Marry me, Moon?' thinking about that moment still gives her goosebumps as she was totally in love with him.
Their wedding was also a perfect reflection of their lives togetherness continued for 5 days long ceremony. They had chosen a pastel color theme. The bride wore a pastel blue suit and the groom perfectly coordinated her with an outfit that complements her most. The decor was inspired by the numerous Instagram and Pinterest inspirations as she had curated over a long period of time. They had their wedding hashtag i.e. #BaliLandsMoon inspired by his last name, Bali & her nickname, Moon on their welcome boards, photo booth, his shoes, her lehenga, his cufflinks & anywhere possible. The best part of the wedding was the venue – amidst the hills with a perfect view. They had used an online tool to design wedding invites due to which they possibly connected to relatives and guests spread across different continents. The wedding was captured live by a painter who beautifully portrayed all the details. The most amazing thing for the couple was that they were surrounded by their family & friends. Their solemn love was bliss in their life that bring happiness and a true purpose of being together cherishing all the moments of life!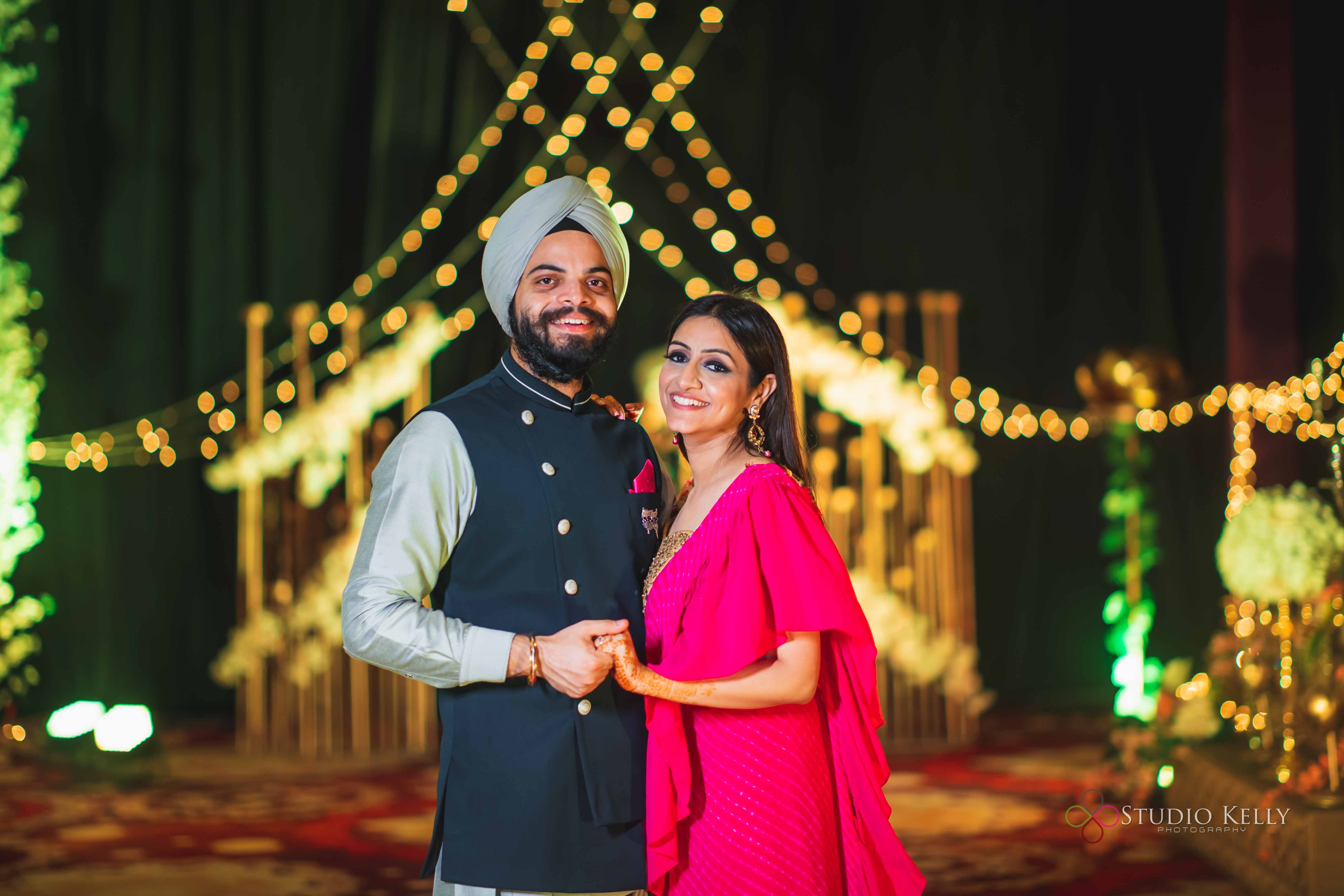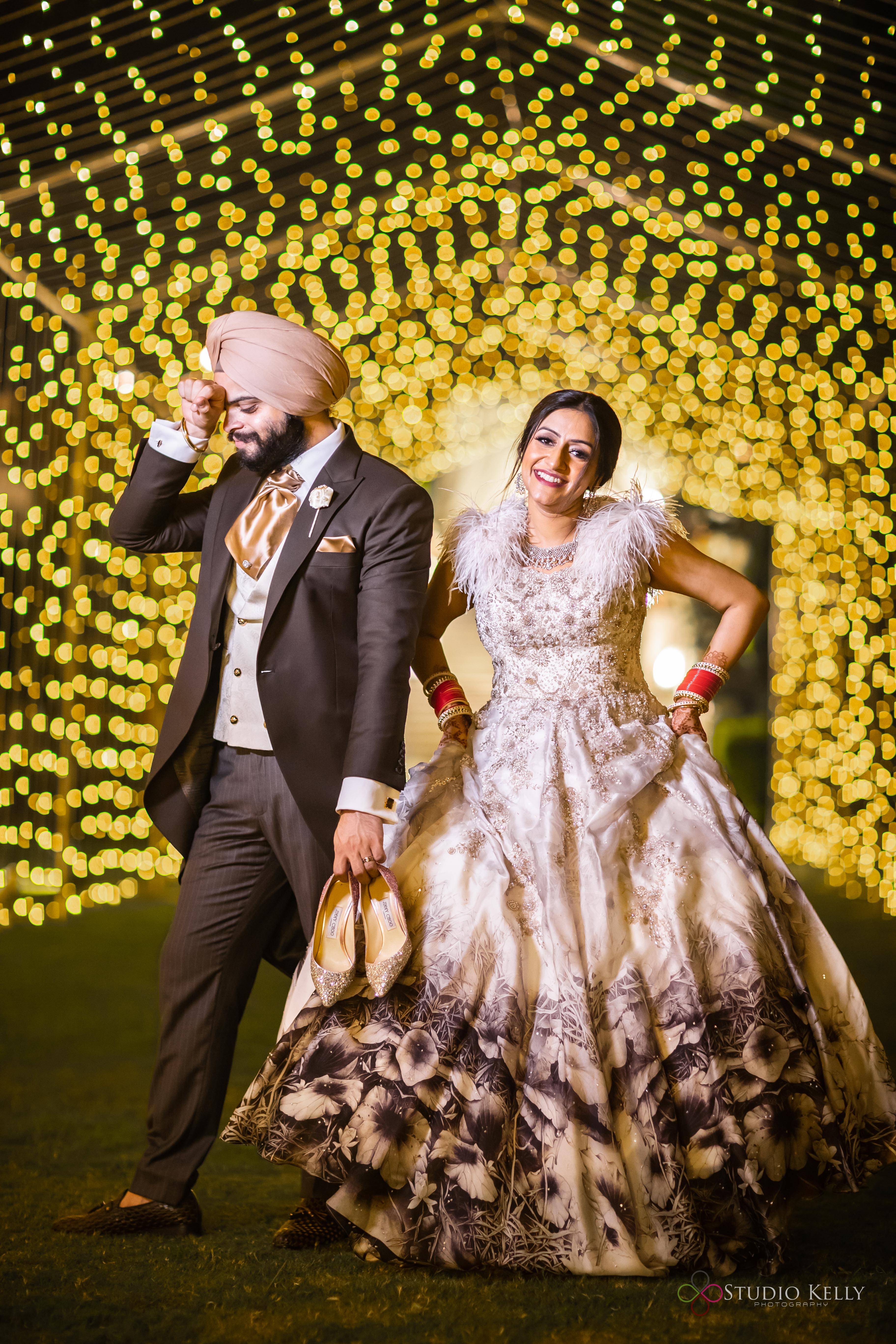 ---
Outfit : Dolly J / Photography : Studio Kelly Photography
---
Checkout more links like this : Proof That Arrange Marriages Can Be Thrilling! | Arranged Turned Love Marriage! A Gorgeous Chennai Wedding! | Fusion Of Two Hearts From Two States! | A Fairytale Wedding : Of Finding A True Love And Life Partner | Wedding Unfolding To Unique Story Of Finding A True Partner