5 Groom Style Trends for Your 2021 Wedding and Beyond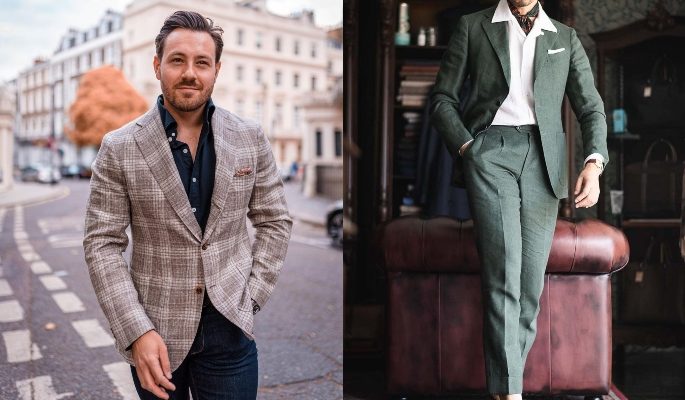 It should be no surprise that men are under quite a bit of fashion pressure when it comes to their wedding day. Safe to say, for most, grooms want to look their best for their soon-to-be spouse, while also expressing their own personal style. Menswear is far from a "one black suit fits all", and finding a perfect ensemble is just as important for the groom as it is for the bride.
Grooms are taking control of their wedding day fashions, and not only are they embracing bolder, tailored choices for their big day, but are going for personal style—prioritizing comfort and impeccable fit. Thus, to help you break down and understand styles for grooms, we will take you through the top five impactful and inspired trends of 2021 that every groom should know.
More Comfortable and Casual Suits
Let's be honest, loungewear has completely taken over, becoming a wardrobe staple for people around the world. Unfortunately, it's not likely that anything fleece-lined or with an elastic waist is going to work as well for a cocktail celebration. So, while tuxedos will always remain a standard, we think chic, classic, foundational suiting will play a much larger role in weddings and formal events. Suggesting that wedding styles may trend toward more relaxed looks, even for fancier nuptials. You are under no pressure to go all gaga while making your choice.
Photo By Daily Touch Of Class
---
A Shift Towards Blue Hues
A midnight blue tux is just as classic as a black tux, but with added personality and flair. For those who are ready to embrace a more formal look, a black tuxedo will forever be a safe bet. However, while this classic hue will likely remain a top choice for grooms, midnight blue ensembles are steadily becoming more popular and can be seen within various fashion-forward brands.
Additionally, a navy option can satisfy all expectations and is a great alternative to a standard black or dark blue hue.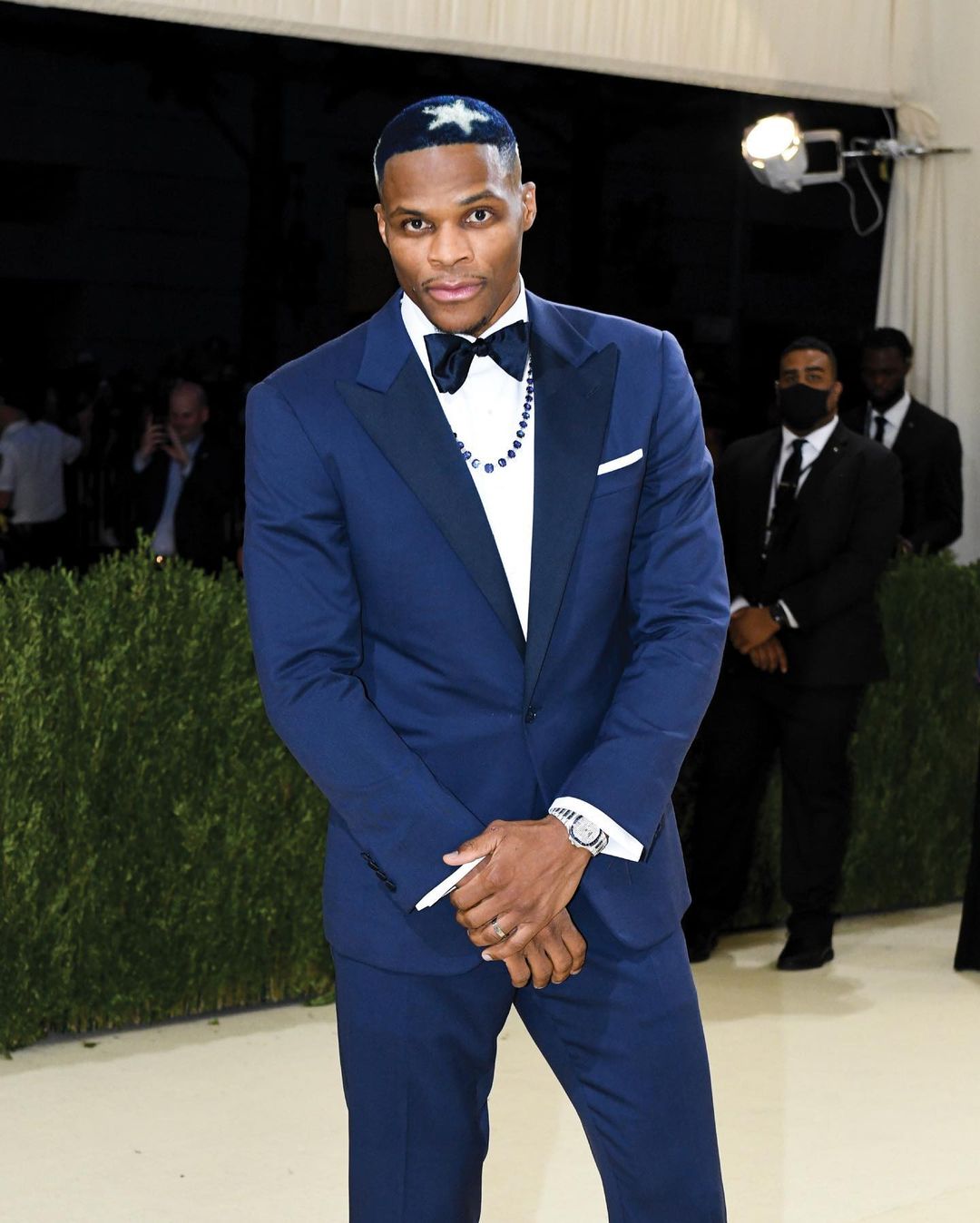 Photo By Ralphlauren
---
Expressive Patterns and Rich Fabrics
Grooms with more bold and unexpected aesthetics can be seen enjoying pattern suits and tuxes. Gone are the days of sticking to a solid color foundation. More than ever—thanks to trends and social media—men are not afraid to try different patterns or richer fabrics.
If you are someone who wants to go for a balanced fashion forward look then instead of a fully patterned suit, you can go for a printed Nehru jacket. By keeping the prints to the jacket or outerwear, the solid color on the trousers will keep the entire subtle.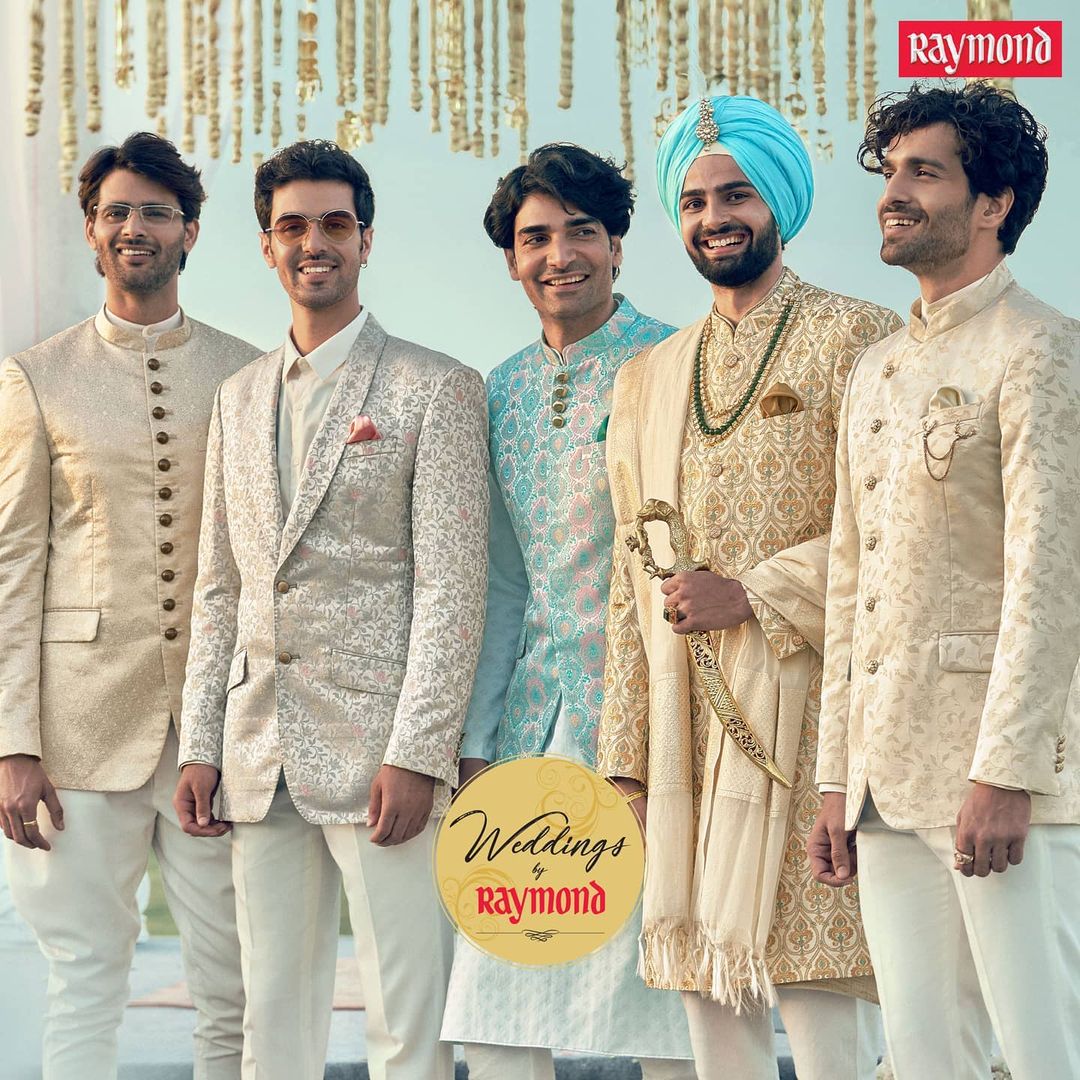 Photo By Raymond
---
An Emphasis on Lightweight Fabrics
In the hot summer months or for destination weddings, classic wool is a big no. The great news is, regardless of your wedding venue, you want to be sure to look and feel your best, and lightweight fabrics have increasingly become a go-to for many grooms.
If trousers in airy natural fabrics aren't quite doing the job, you can also explore a short suit set for a playful, more casual, wedding approach. Complete the look with linen patterned or silk knit ties, and brown unstructured lace-ups.
Photo By Be Spoke Suit
---
A Return to Customization
The final trend is one that's evergreen, yet ever-changing: the custom suit. Nothing speaks to a groom's individual sense of style like a custom suit or tuxedo. While the truly personalized fit alone will make you stand out, the choice of fabric, and special details like pocket type, lapels, and stitching, ensure that a custom suit is a way to truly own your look.
For those interested in designing their own look, we suggest a design tip that'll turn your big day even more special. Grooms can also include special notes or dates inside their garments to commemorate the occasion. Those are the kind of heartfelt details you just can't get off the rack.
Photo By Raymond
---
Checkout more links : Grooming Essentials For Groom To Be!| Stunning Outfits For The Modern Day Groom.| It's Time For Our Groom-To-Be To Look Handsome And Graceful, Trendy Nehru Jackets For Groom!| Fashionable And Trendy Collection Of Groom's Footwear, Keeping The Comfort Level Up!