Fashionable And Trendy Collection Of Groom's Footwear, Keeping The Comfort Level Up!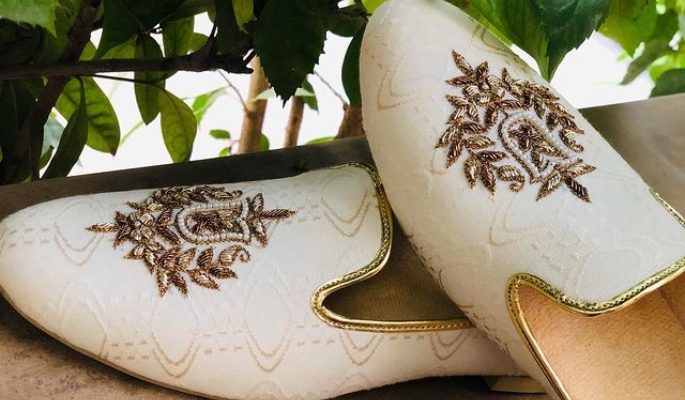 As wedding outfits are important for wedding day, footwear is other essential thing that is equally important to be concerned about. Yes, after all it most imperative thing that is going to be stolen by the bridesmaids. Footwear is such essential which holds the capacity to enhance your whole look so be wise while making a good selection of shoes for wedding, since it can either make or break your wedding look. Also while making a selection of good shoes you should think of your feet's comfort since you have to be in them for long time, then comfort level should be prioritized.
A well-fitting and comfortable shoe is important for your feet as well as for your look. Here's a list of the most fashionable groom's shoes that you should wear on your wedding and will allow you to show off
your style even more.
Traditional mojiri that will give you a classy look from top to toe
Shot By Shutter Down Photography
---
Embroidered jooti are going to be the talk of the wedding day, as you will get good compliments
wearing these.
Shot By Studio Beunique
---
These shoes are what you are looking for, simple and elegant beautifying your wedding look.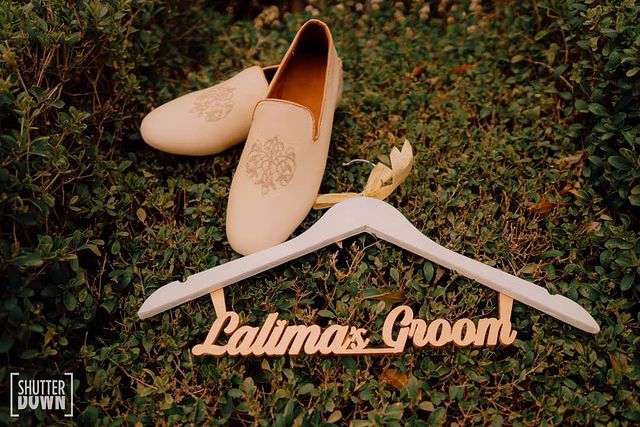 Shot By Shutter Down Photography
---
If you want to look like a gentleman, then this mule shoes is the right option for you.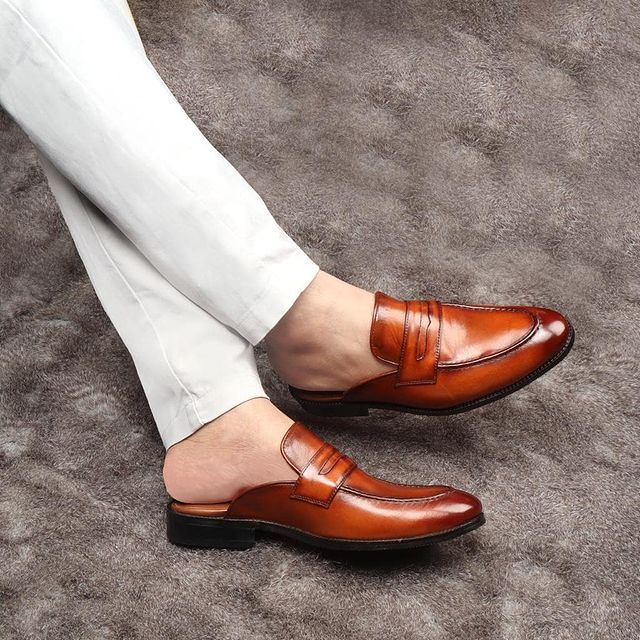 Footwear By Brune & Bareskin
---
Customization always rocks reflecting your goodness; yes this amazing designed jooti is the perfect
choice for gracing a groom's overall look.
Footwear By Sewed In Style
---
Black with multicolored embroidery designs shoes are easy matching with any outfit.
Footwear By Brune & Bareskin
---
Footwear By Panache By Prerna
---
This loafer shoe with light embroidery and printed work is really look enhancer.
Footwear By Priyanka's Arts & Designer
---
This leather shoe is attention seeker as it looks so cool.
Footwear By Lusso Lifestyle
---
Embellished loafers if you are fond of it will look fashionable.
Shot By Studio Kelly Photography
---
Checkout more links : It's Time For Our Groom-To-Be To Look Handsome And Graceful, Trendy Nehru Jackets For Groom!| Stunning Outfits For The Modern Day Groom.