A Unique Bridal Cake For Intimate Wedding In Trend To Make Our All Brides Feel Amazing!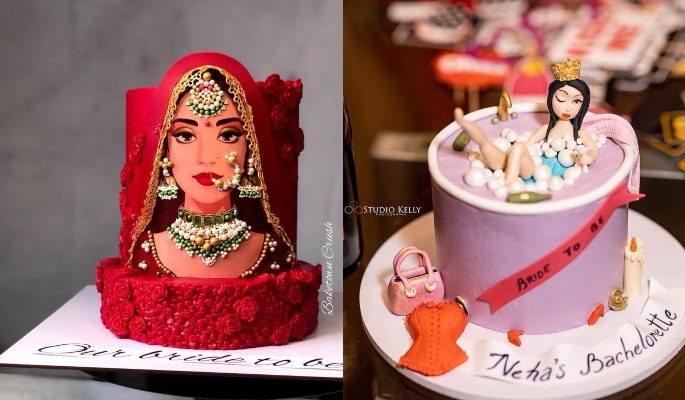 Gorgeous outfits or look of wedding is well known to everyone but ever have you think of gorgeous cake. Surprised! Don't be, you listen it right, the gorgeous cake wedding cake especially for bride showing their significance. These unique cakes are adorned with edible roses, multi-tier truffle cake has a beautiful bride figurine that is perfectly hand painted and crafted with colorful edible sugar stones, confetti and sugar sprinkles. And the most unique thing about these cakes is the bridal jewellery designs, miniatures and figures that looked so real jewels like really unbelievable. These cakes truly will make you insane. So all the dear bride get inspiration from these unique and fantastic cakes reflecting you all in a way you should be. It's time to have a blast on your very special day and make it a memorable one.
Scroll down to look at the intricacies and try something new this wedding season!
This red velvet bridal cake is unbelievable figuring a bride that look so amazing. It is tough to
believe a real bride ornamented with jewelries or a bridal cake.
Cake By Bake Town Crush
---
This coolest bridal cake for a bride to be with popping the champagne is amazing, as she is
moving towards a new life.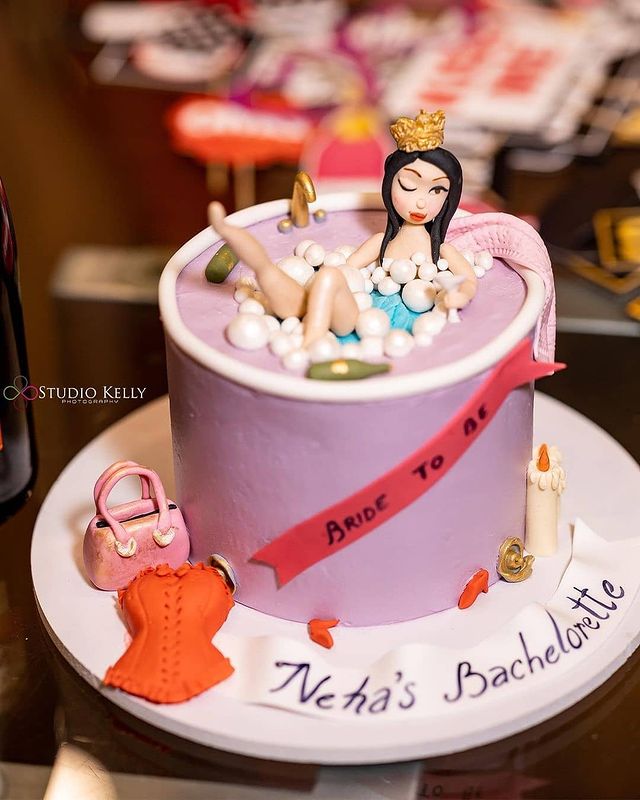 Shot By Studio Kelly Photography
---
This unique cake displaying future wifey is something that will make you really happy and feel
special.
Cake By Cakestethic
---
This amazing bridal cake figuring a bride walking down her aisle will put in aww! That is
beautiful and mouth watering.
Cake By Edible Sam
---
Purple beauty of this stunning bridal saying zubi ki dulhan is aspiring making feel the bride to be
like out of the world.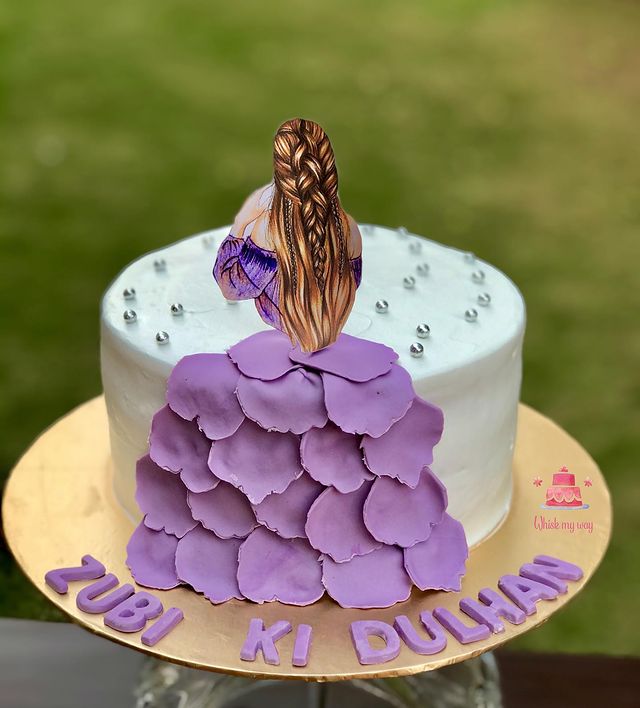 Cake By Whisk My Way Official
---
The exquisitely designed bridal cake with a bride with amazing roses on the top is what can
amaze you.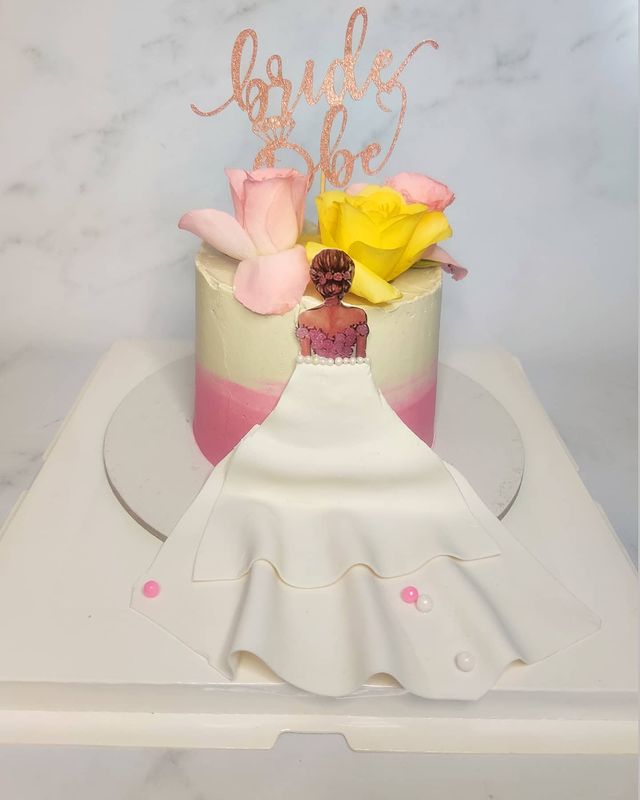 Cake By Délicieux
---
Have a look on this customized bespoke bridal cake that will fill your heart with happiness and
grace the bridal moments.
Cake By Dballoonman
---
This is cake is for the pink lover, yes the bride-to-be who would pink outfit and have this
stunning cake on her special day.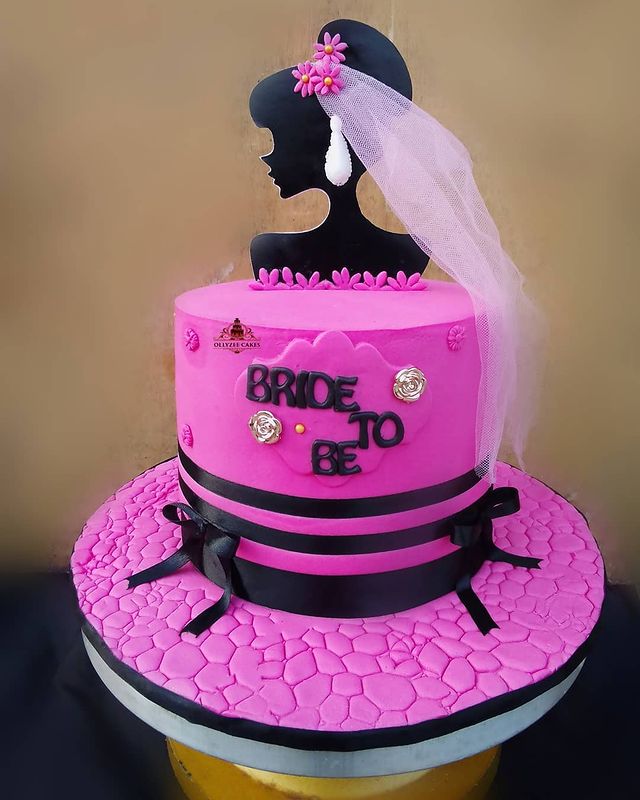 Cake By Ollyzee Cakes
---
Checkout more links: Trend of Mithai Getting Changed – Mumbai| Homemade Amusing Food Ideas For Intimate Wedding, Leaving Your Guest Lip-Smacked