Trend of Mithai Getting Changed – Mumbai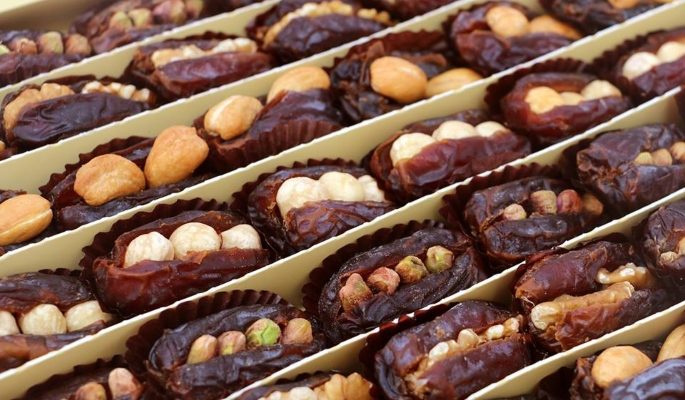 Ketki barfiwala, a chartered accountant by qualification is now a full-time professional baker. She has a cake studio with the name caramella in the beautiful city of mumbai. Presently, apart from meeting the needs and requirements of customized home baked cakes of clients since august 2014, caramella also conducts baking classes quite regularly. By now, you must be wondering how did the shift from chartered accountancy to professional baking took place for ketki. And, it is quite obvious to think so!
---
Doyen Foods was launched in 2015 with the aim to bring world class international gourmet to food connoisseurs. We are two partners with years of collective experience in brand management, advertising and venture capital. Doyen is the culmination of our efforts to present a classy, indulgent yet affordable luxury brand. We offer a selective and exclusive range of middle eastern delicacies of dates, figs & apricots using the finest ingredients. We painstakingly source our dates from the finest farms and factories across the middle east and north Africa. These are graded to offer you only the best. While dates have traditionally been enjoyed plain, Doyen brings to table a unique and delightful twist. Our gourmet range of over 50 varieties of filled and coated dates, figs and apricots are a true delight to the senses, that combines the natural goodness of dried fruits with the treat of luxury confection.
---
Fat is flavor – crystalized chocolate soil. That either sounds great or strange. Either way, it's the base for dessert lined with banana bread, almond butter, chocolate Grenache and caramel. Pratik Kukreja, who is a familiar face at food pop ups for two years is behind the seasonal confection. in case you thought the dessert was missing something, we forgot to mention that the banana  bread is soaked in dark rum. Pick up from Bandra or get it delivered at a charge.
---
Cookies, Chocolates, Cakes, Desserts & Many more to make you drool
---
We want to give you the freshest and the bestest produce packed in a little jar 🙂
---
Häagen-Dazs is a pure indulgence enjoyed by consumers around the world in Häagen-Dazs Lounges, their favorite restaurants or in their homes. It is all about indulgence, romance and special moments – big and small – each and every day.
Now, you can cherish and celebrate memorable moments, while relishing Häagen-Dazs, the world's finest ice-creams available here!
Welcome to the page of La Crème. A unit of hand-crafted chocolates and sweet treats. categories!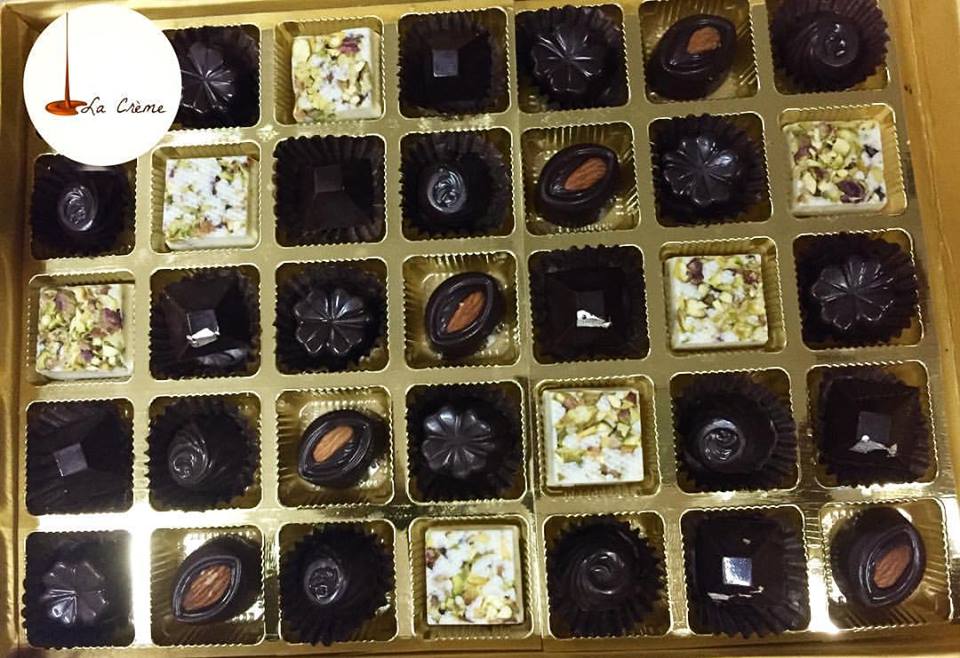 ---
Checkout more links: Homemade Amusing Food Ideas For Intimate Wedding, Leaving Your Guest Lip-Smacked| Give Your Loved Ones A Great Gift Of Love And Affection Unwrapping Immense Happiness In Their Life!