It's Time For Our Groom-To-Be To Look Handsome And Graceful, Trendy Nehru Jackets For Groom!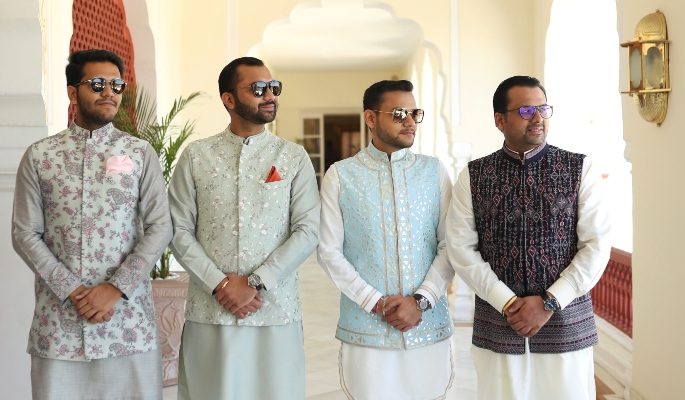 There is room for everyone so are our dear grooms, it's time to glam up the show and fulfill your desire of looking great and graceful on your wedding. Yes, this is the correct time to style yourself with asymmetrical hems and drapes defining the extended silhouettes and prints and embroideries enhancing your whole look by these extraordinary and classy Nehru Jackets. These new-age Nehru jackets have undoubtedly amplified the grooms' fashion game especially on the occasion which is very special to you. Go beyond sherwani and explore the plethora of options of unconventional outfits that will help to discover your style quotient. It is imperative to emphasize on groom's outfits as well while we are on the way of preferably talking about the bridal outfits.
So dear all the ladies sooner to be brides of your life partner, bookmark your favorite designs and styles, tag your bae and get set splurge! You have to just scroll down to get a fashion guide for groom's perfect look.
Here are list of top extremely classy Nehru jackets that are available in different colors and designs options, just pick the one best for you!
Groom, you can get slay look in this bright yellow Nehru jacket, you can really do wonder.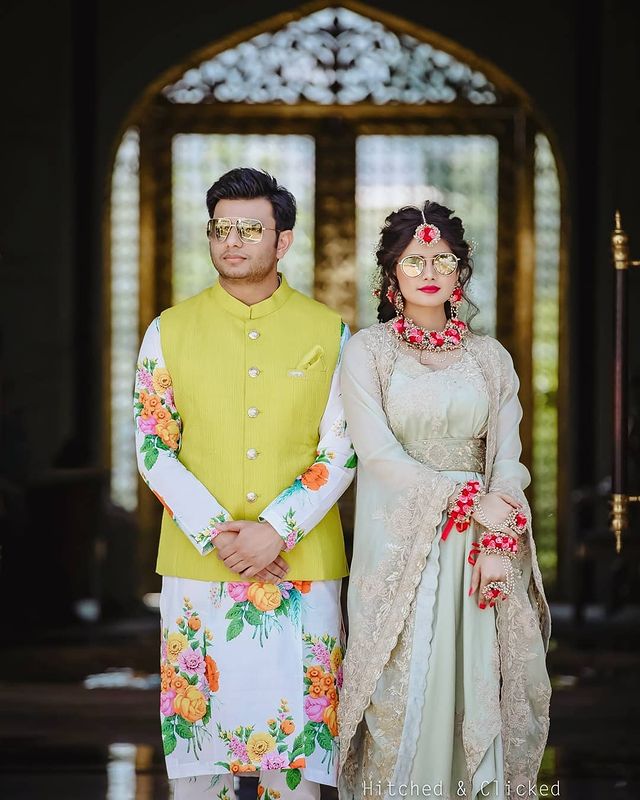 Shot By Hitched & Clicked
---
Light Green jacket with straight design of painted like patterns in the upper center look so
amazing.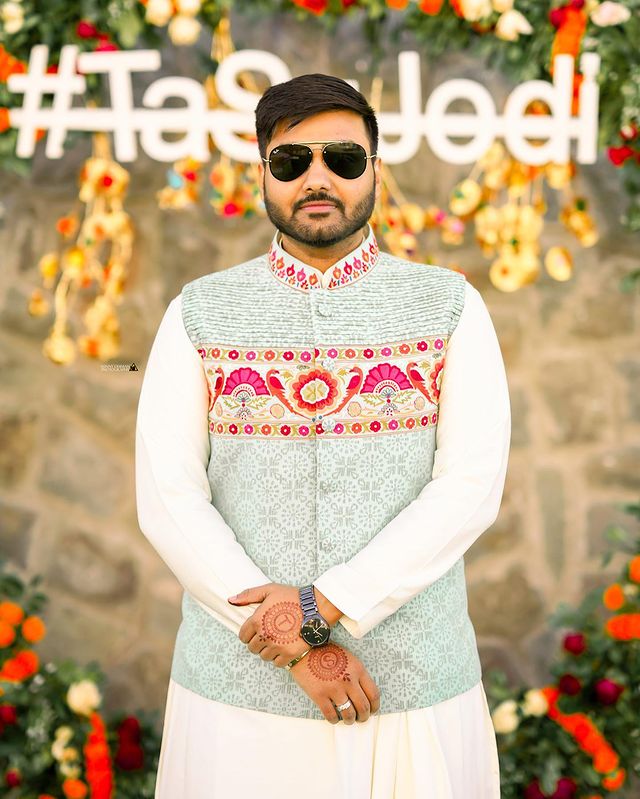 Shot By Sunny Dhiman Photography
---
What to say about this peach colored jacket that goes matching with your partner's outfit really
well giving you a classy look.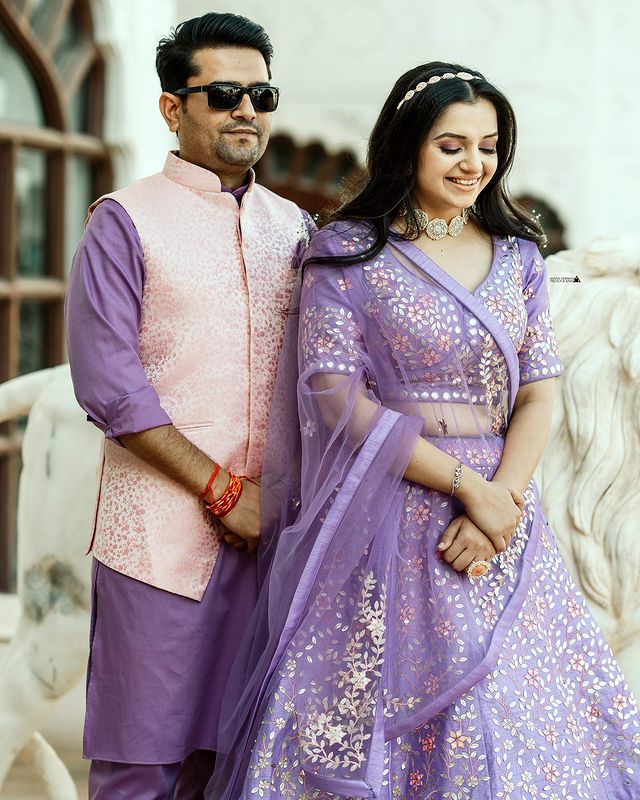 Shot By Sunny Dhiman Photography
---
This unique designed Nehru jacket with mixture of colors is all to add in grace to your look with
elegancy.
Shot By Shade & Light Photography
---
Navy Blue jacket with printed design is what make it easy going on any outfit, with that adding
up in look that extra beauty, make you look regal and lavish.
Shot By The Wedding Fills
---
This light shade of jacket is stunner, giving you that mesmerizing look on your intimate
wedding.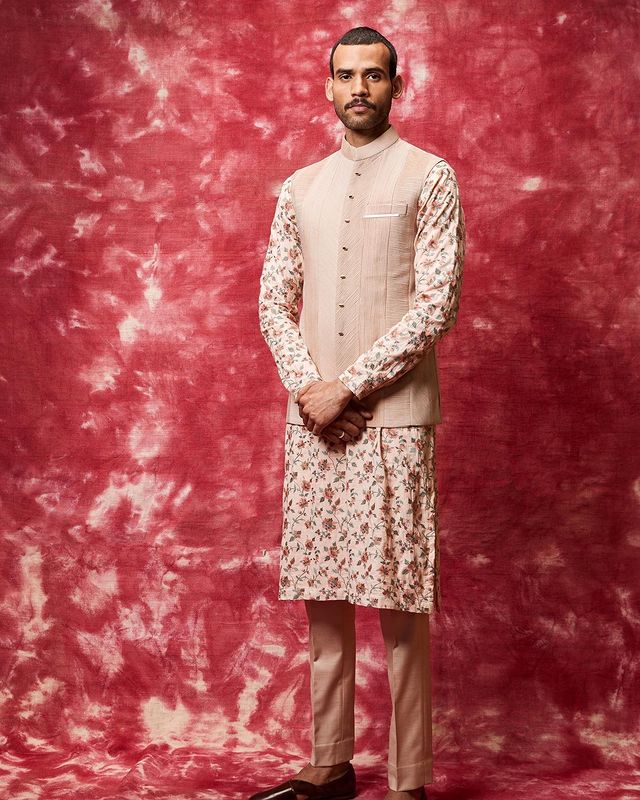 Outfit By Qbik
---
Look at this Nehru jacket pure white and simple jacket yet extraordinary which can make your
so classy, that is unbelievably elegant look as white is a mostly liked color.
Shot By Gaatha
---
Needless to say about its beauty of this mustard yellow colored Nehru jacket with floral printed
designs, just pick this one.
Shot By Mehar Photography
---
Yes you want to look handsome, but how? This light sky blue Nehru jacket with mirror work is
here your answer.
Shot By Safarnama Films
---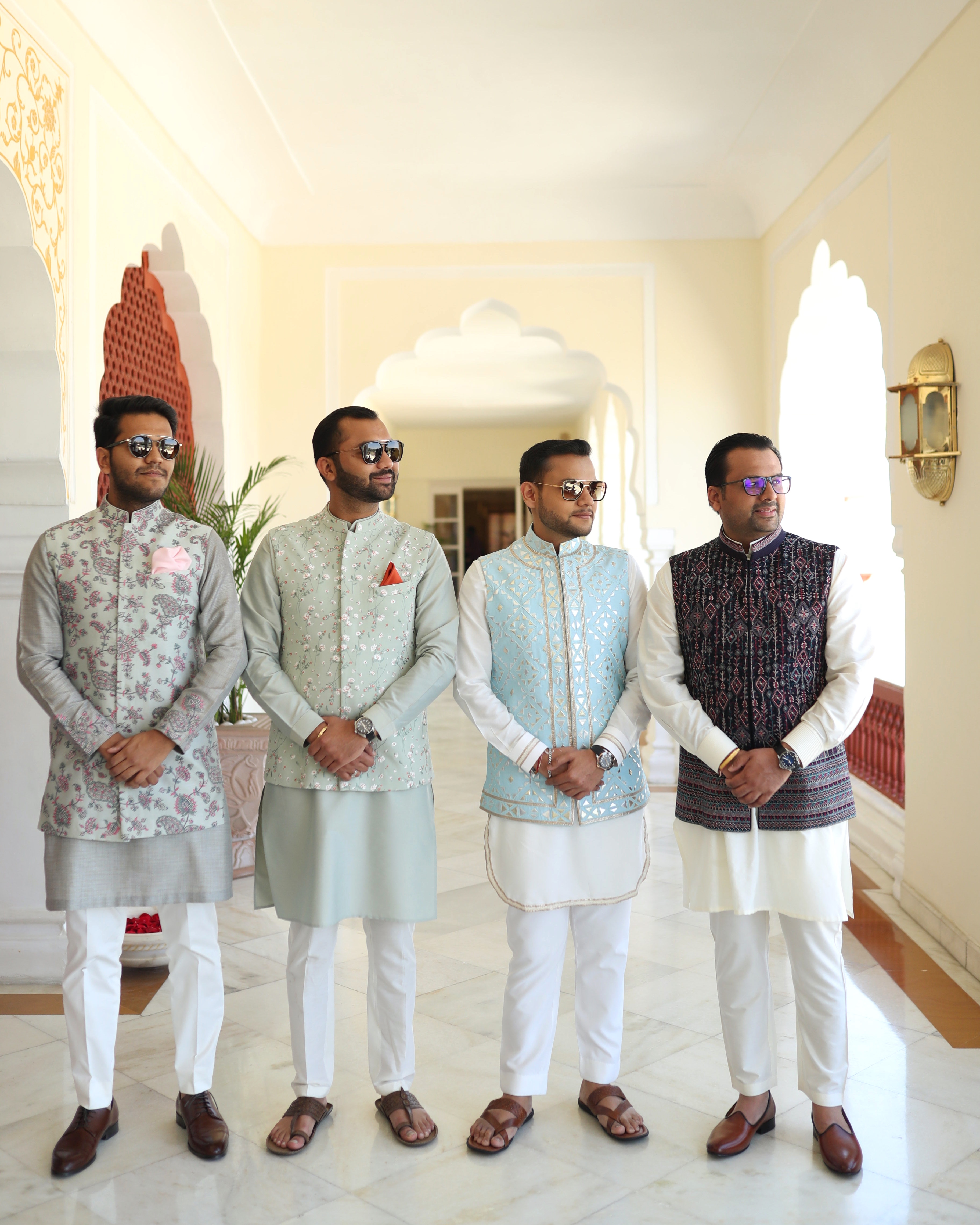 Shot By Safarnama Films
---
Add that charm on your face and grace in your look, dear groom this multicolored Nehru jacket
with minute designing of exquisiteprints can do wonders for you, making you look stand-out.
Shot By White Cheez India
---
Checkout more links : Stunning Outfits For The Modern Day Groom.|  Important Pointers For A Flawless Summer Bridal Makeup| Straight Out Of A Dream Wedding Of Anshika And Saksham| Awesome Ideas For A Pinteresty Wedding Table Decor