Stunning Bridal Heena Designs For Real Weddings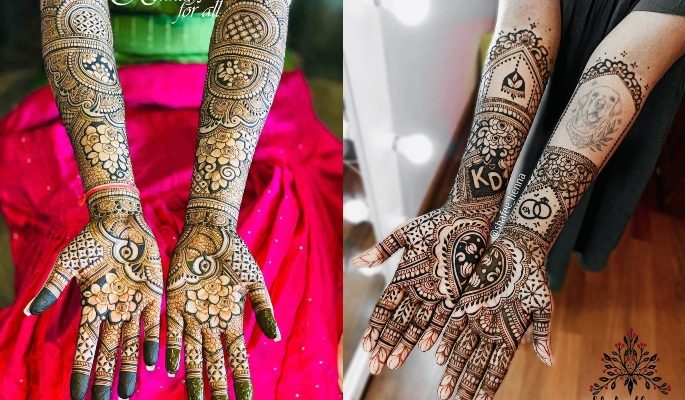 Of all important decisions, deciding a henna design is the most confusing. Should it have a floral design, should you get some personal impressions and a bucket full of similar questions. We know how every relative in an Indian wedding drools over bride's henna and their obsession with it. Traditionally, the most intricate henna patterns are applied to the bride to set her apart from everyone else. It can feature anything from lace patterns and nature-inspired elements to the groom's name (which he has to locate) and depictions of animals and Hindu gods, as well as
symbolic designs that signify blessings, luck, joy, and love.
Priyanka Chopra's wedding-day mehndi even featured a tiny guitar on her upper right hand as a tribute to her musical groom. But there's more to henna than its beauty. Its natural herbal medicinal remedies are supposed to cool the nerve endings of the body, helping relieve the bride of stress before her big day—all the more reason to carry on with the mehndi party. We've rounded up some henna designs that we just can't take our eyes off of.
FLORAL EDIT
This all over matching henna design looks like a sinuous lacework on bride's hands. It has minute details like a peacock and flowers which is enhancing the beauty of work.
Henna By Henna For All NY
---
PERSONALISED PICK
This bride's henna is so intricate, it depicts her and her groom coming together when the palms are adjacent. It also has different pictures of the couple over both palms. We love how this design tells a love story befitting the celebrations.
Henna By Jatin Mehendi Sangrur
---
DETAILS DO MATTER
Here's a pick for our nikah bride! Grinding over this amalgamation of impressions in bride's henna, which looks heavenly with inscription in urdu and other essential details.
Henna By Mehendi By Rifat
---
BE YOU!
We love everything about this henna design as it reads a complete story in itself. It has the initials of both bride and groom, has artistically framed bride's tattoo of her pet and even has two engagement rings with other tiny details to keep it your way.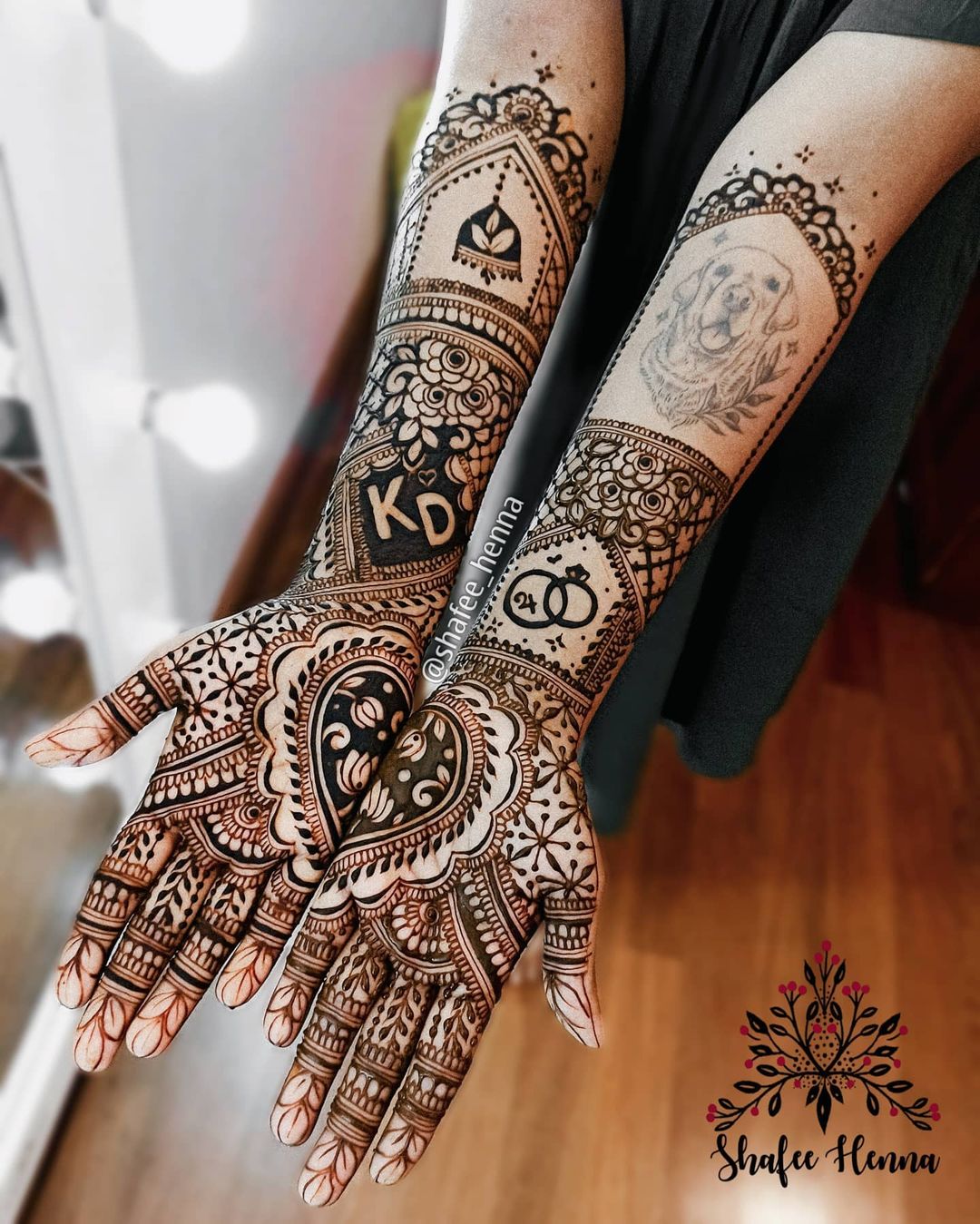 Henna By Shafee Henna
---
SIMPLY SUPER DETAILED
This might look simple but the kind of skills one would require to bring out such design is excellent. The result is a delightful blend of themes throughout every aspect of this design. It is so intricately spread over hands that no eyes can escape it.
Henna By Sumai Henna Art
---
Checkout more links like this : Fabulous Mehendi Artists That You Need To Book Right Away!| Remarkable Leg Mehandi Designs For Brides Bringing Glory In Her Life!| Mehendi Designs Zara Hatt ke !!! 🙂 | 5 Question To Ask Your Mehndi Artist Well In Advance