TISCH Is A New-Age Label!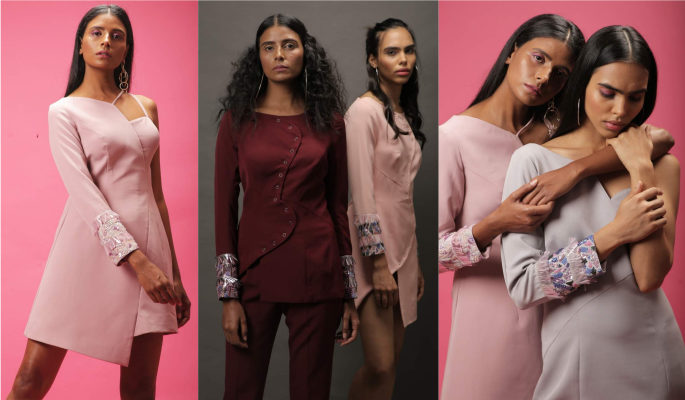 We really liked Tisch new collection, and can be a perfect pick for post wedding or Honeymoon 🙂
Tisch is a new-age label for anyone who has a fashion forward aesthetic and a bold sense of style. Launched on 23rd October, at Bo Tai, New Delhi, it was a grand party celebrating the first collection of Tisch. Adding to the grandeur of the elaborate launch event was the beauty partner, O3+ and Plunge USA by O3+. The meticulously curated collection offers occasion centric designs and styles setting Tisch apart.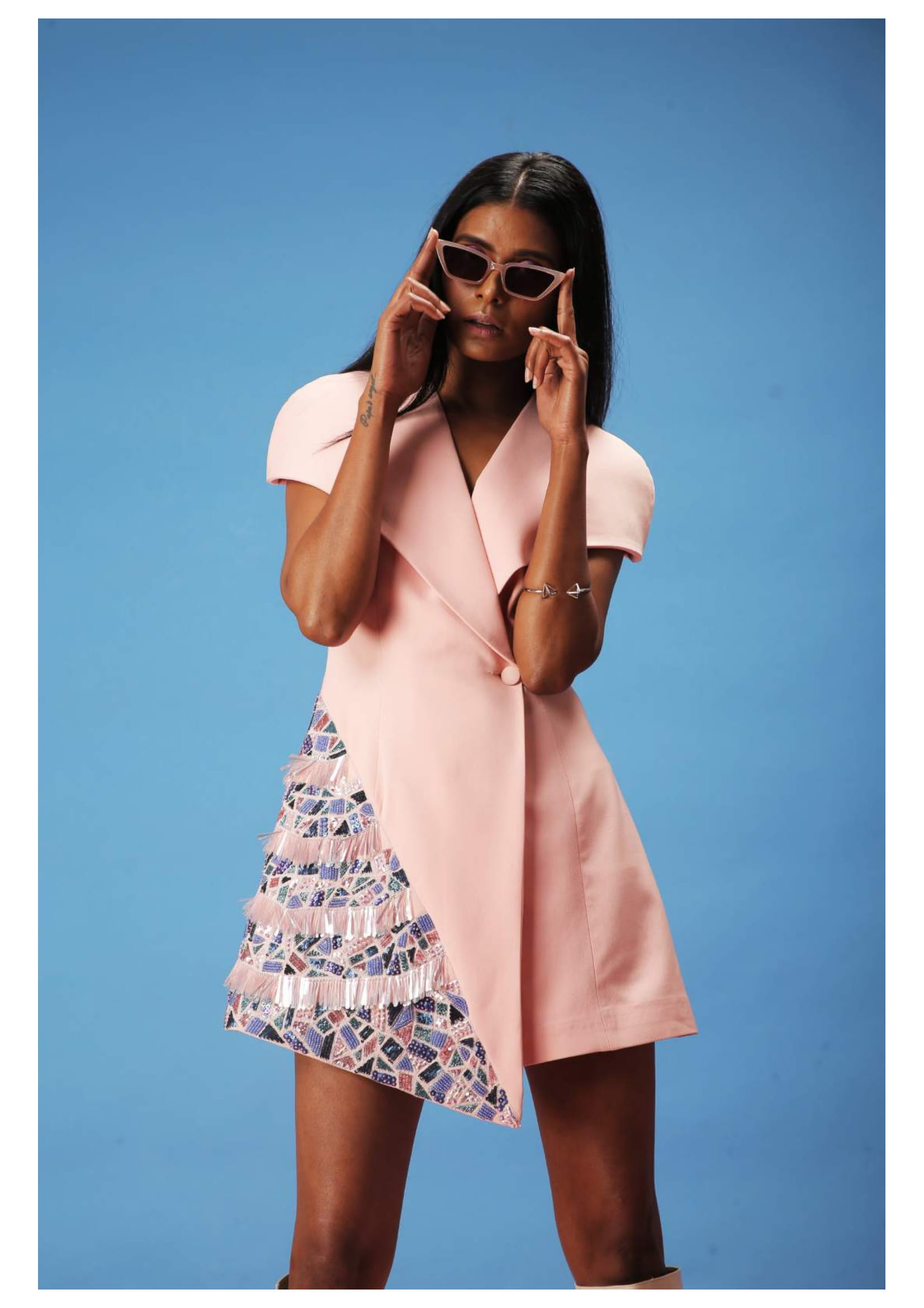 An ode to the evolution of modern-day architecture, Tisch is an amalgamation of structure, geometry and fashion. Pant-suits that are sharply cut to exude power, dresses that bridge the gap between mathematics and design — each piece is an exploration of clean, linear lines with celestial motifs. Through each ensemble, Tisch is aiming to find symmetry in asymmetry. the surface texturing in the form of embellishments create unique, one-of-a-kind wardrobe staples. The stunning clothing pieces fall anywhere between Rs. 10,000 to Rs. 25,000. The fabrics used in this collection are imported heavy crepes and satin.
The goal is simple just like the philosophy at Tisch. The brand wants to redefine contemporary Indian fashion with the unique expertise of its founder and designer, Trisha Lalani. Before completing her education in design from Pearl Academy of Fashion, New Delhi, Trisha went to Lasalle College of Arts, Singapore to develop a strong foundation to her aesthetics. She then went on to do her Masters from Polimoda, Florence — the hub for culture and arts — that furthered her sensibilities as a designer. Trisha's love for travel and photography has helped mould her aesthetical genius and resulted in the never-seen-before designs and silhouettes at Tisch. " Fashion is a powerful art and I feel humbled to bring to you my version of it. Tisch is incepted from all that I believe fashion is. It's a depiction of my believes of us being structured beings looking to flourish and bloom at every chance we get " says the elated Trisha.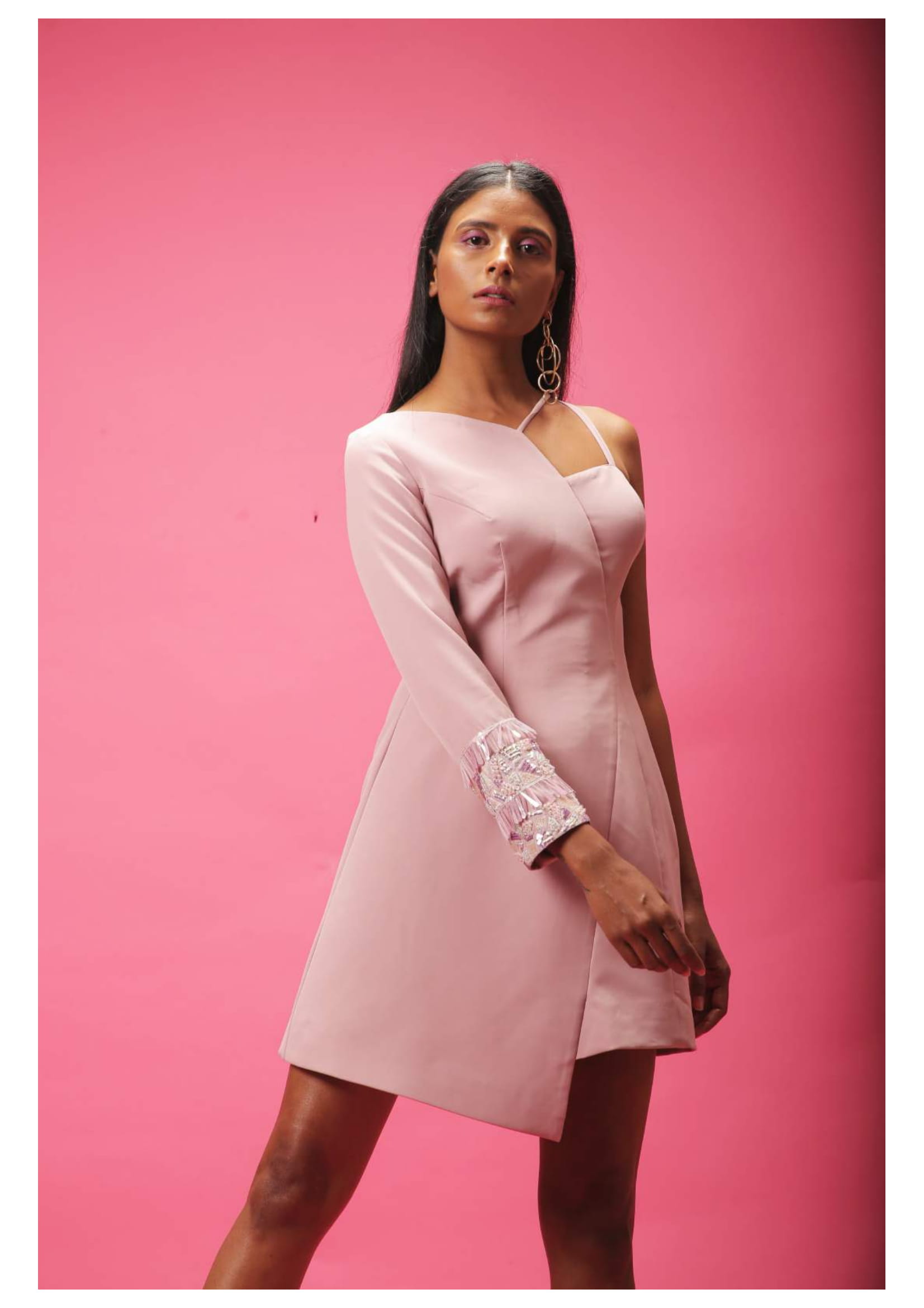 ---
Checkout more links like this : Shyamal And Bhumika Showcase For The First Time At India Couture Week!!! | A Parisian Symphony By Shyamal and Bhumika At Amazon India Fashion Week! | 10 Dream Brands and Their Flagship Stores in Delhi