Shyamal And Bhumika Showcase For The First Time At India Couture Week!!!
FDCI's India Couture Week is happening in full swing and guess who made their debute in the grand show… no other than  celebrated designer duo and couturiers, Shyamal and Bhumika ! Making their first appearance at the FDCI's India Couture Week, their new couture collection titled The Princess's Soiree and will mark their debut on this esteemed platform.
The showstopper for the collection was no one else but the gorgeous Athiya Shetty who looked just stunning in the blue and golden gown with delicate sequence work!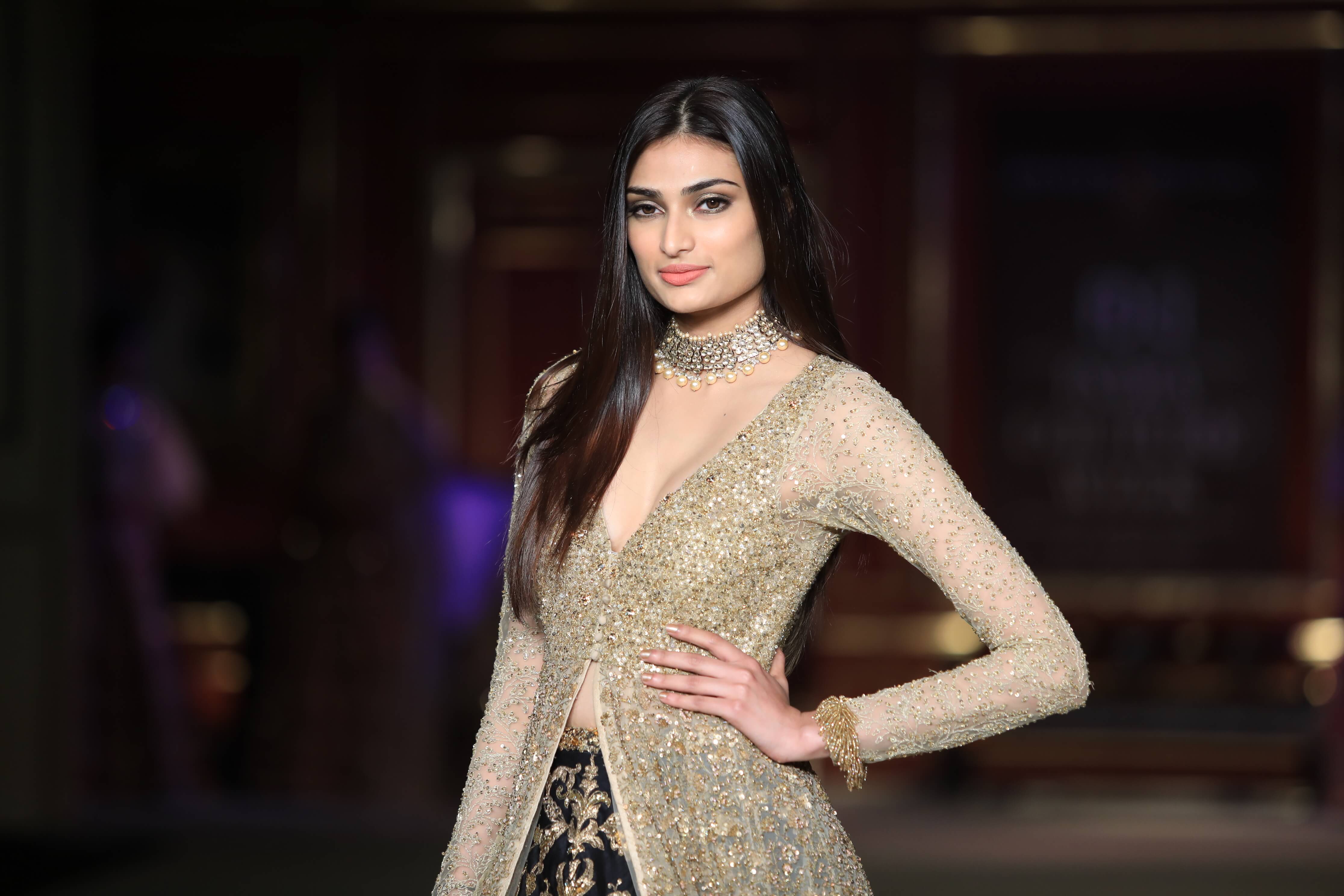 Their collections have an eclectic mix of artisanal crafts, a fascinating play of colours & timeless silhouettes. The duo seek inspiration from rich Indian heritage & history and use its precious crafts and artisanal techniques, creating couture collections relevant to modern day sensibilities.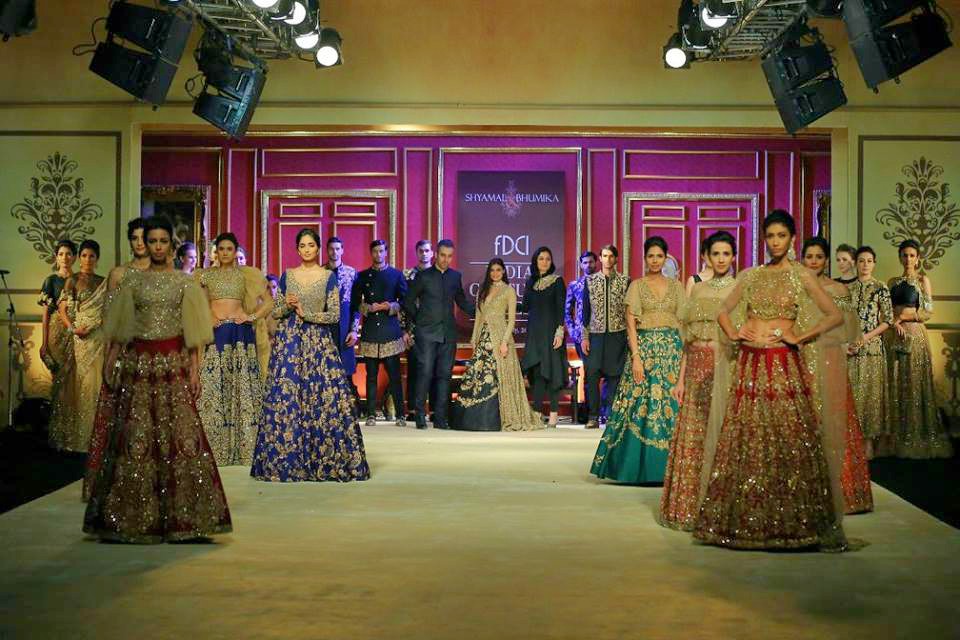 Their latest couture collection 'The Princess'sSoiree'aptly compliments their recent bridal collection, The Merchant Princess. As the unheard story of the Merchant Princess unravels, the grandeur of ancestral roots, eclectic architecture and picturesque panorama of lush gardens is painted before us. She's a living montage of the whimsical things she's witnessed and all the beautiful people that stirred her heart on the way. Taking portions of them and imbibing it on her own panache, that's what she lives for.
The collection features European details, Victorian inspirations and Baroque decorations amalgamated with rich Indian heritage. The colour story of the new line ranges from champagne golds, ruby wine, verdant green, coral blue & the staple black.This fairy-tale bridal line is an ode to the forgotten lifestyle lived in elegance and regality for the dreamer in the modern-day woman.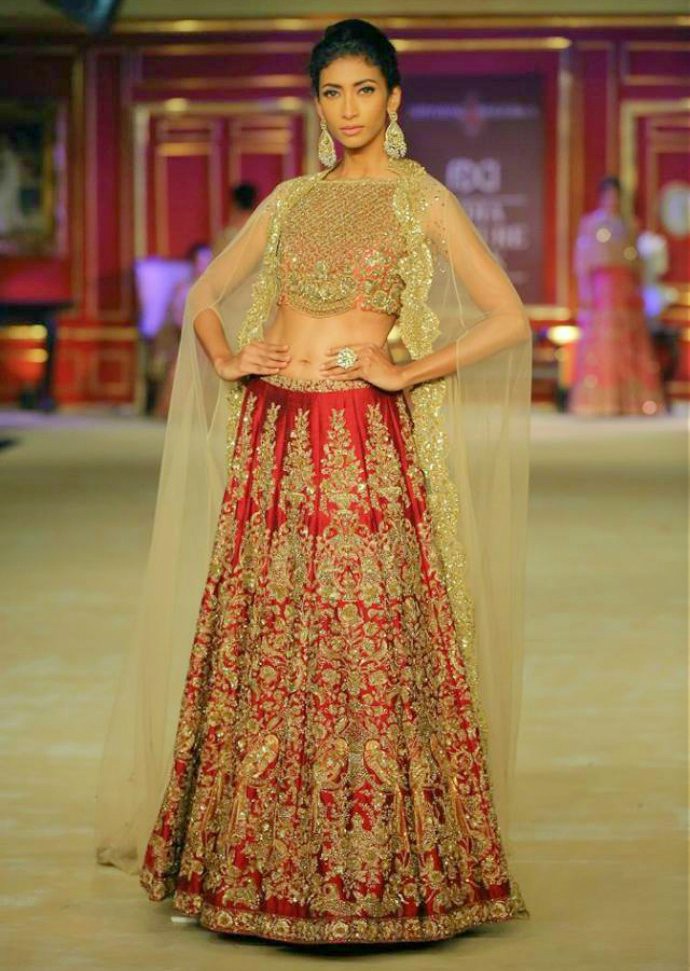 The collection consists of floor sweeping gowns, sheer tulle capes, ruffled blouses, supple frills, belted waists, kalidaar jackets &lehengas. The designers enkindle a festival like aura by extensive usage of sequins, innumerable iridescent crystals and stone encrusting.
Fluid beadwork, dripping gold embroidery in floral setting and luscious gold thread work is immaculately incorporated.  The cascading ruffles sprinkled with glitter, twirling tulle skirts and magnanimous gowns with winding floral thread work transcend you to a fantasy like ambience.
Traditional zardozi and aari work have been extensively used using glass pipes, zari, beads and dabka with an unconventional twist to illustrate the amalgamation of the varied styles that have moulded their inspiration.
On this exciting association, Shyamal and Bhumika say "We are excited to be associated with the FDCI and be a part of India Couture Week. This is a platform that has been promoting couture and craft over the last ten years and we couldn't be happier to be a part of this milestone. This is our first ever show at the India Couture Week and we look forward to presenting 'The Princess's Soiree'to everyone."

A little about the duo … Shyamal and Bhumika
Established in the year 2003, SHYAMAL & BHUMIKA, today, is one of India's leading fashion houses. Shyamal and Bhumika seek inspiration from the rich Indian heritage & history from the ancient culture and use its precious crafts and artisan techniques to create couture collections relevant to the modern day sensibilities.