Take A Sneak Peek Into Fashion And Beauty Blogger Hanna Khan Wedding #HansUpForSRK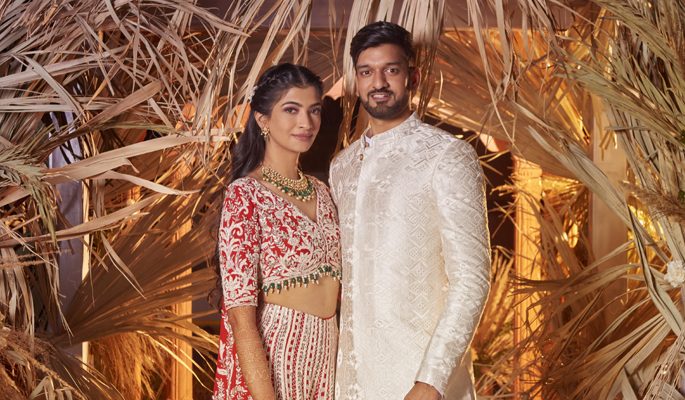 We are super excited to share with you that Hanna Khan, is India's first bride to adorn an Haute Couture custom Elie Saab outfit. The overall wedding was like a dream come to life.  In all weddings custom, bride shared major role of bridal look and what to say about her reception gown, it was just stunning and splendid; one of a kind Elie Saab was curated specially for Hanna with love and devotion by Mr Elie Saab.
The process was extremely personalized and took thousands of hours of embroidery work which led to a stunning outfit weighing approximately 30kgs making Hanna the first Indian bride outfitted by the famed designer. Hanna met Mr. Saab back in 2019, when she attended the wedding of Elie Saab Jr.  She was given private access to the floor at Elie Saab headquarters in Beirut where she was shown private bridal samples and collections that haven't been shown or revealed to anybody else until date. It was like a big dream that become true in reality by getting a designer outfit for her wedding specially from such a great designer. The appointments usually are only for private personnel's or clients namely royalty, and with the relation Hanna and her family she's with the family, this dream became a reality. The sketch was created after a lot of back n forth and zoom meetings due to the pandemic but at last the one of a kind Elie Saab Haute Couture gown  was created and it's simple magnificent and gratifying. The larger than life gown bedecked with Swarovski crystals was topped with a veil that was 8 meters long.
Hanna stuck to traditional theme of wearing yellow for her Haldi and a red outfit for the mehndi that usually is considered as an offbeat colour for the mehndi. She get her outfits designed for mehendi and haldi based upon her preferences and taste ditching the similar looks and going for a unconventional bridal look that is closer to Hanna's liking. Embroideries on each outfit were taken upto thousands of hours of work and details were given outmost importance. The nikaah was a pastel themed event that adorned an ivory ensemble that was heavily embroidered with a veil to follow a traditional essence. It was grand inspiring many out there especially in terms of outfits that she flaunted in the course of wedding by being creative and choices being so perfect for selection getting a compelling look
portraying a regal bridal look.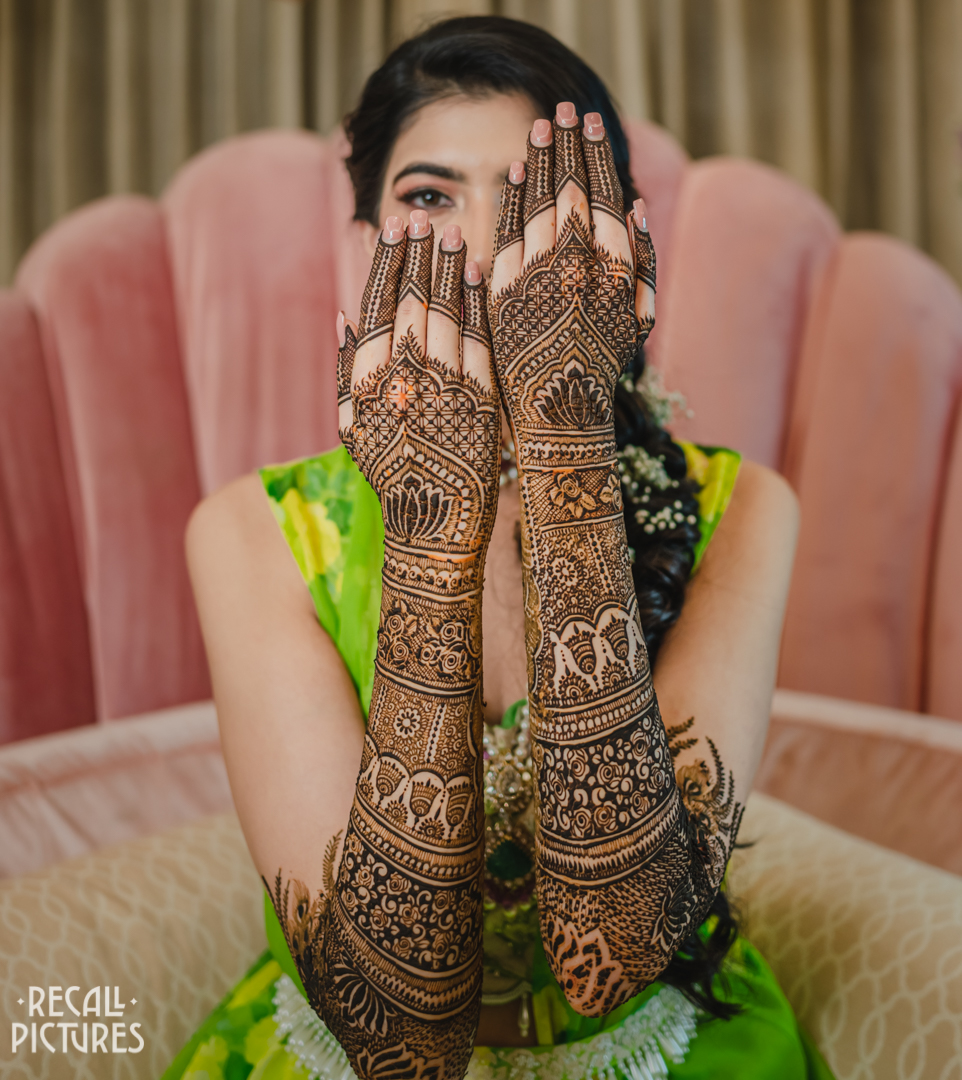 ---
---
---
---
---
---
---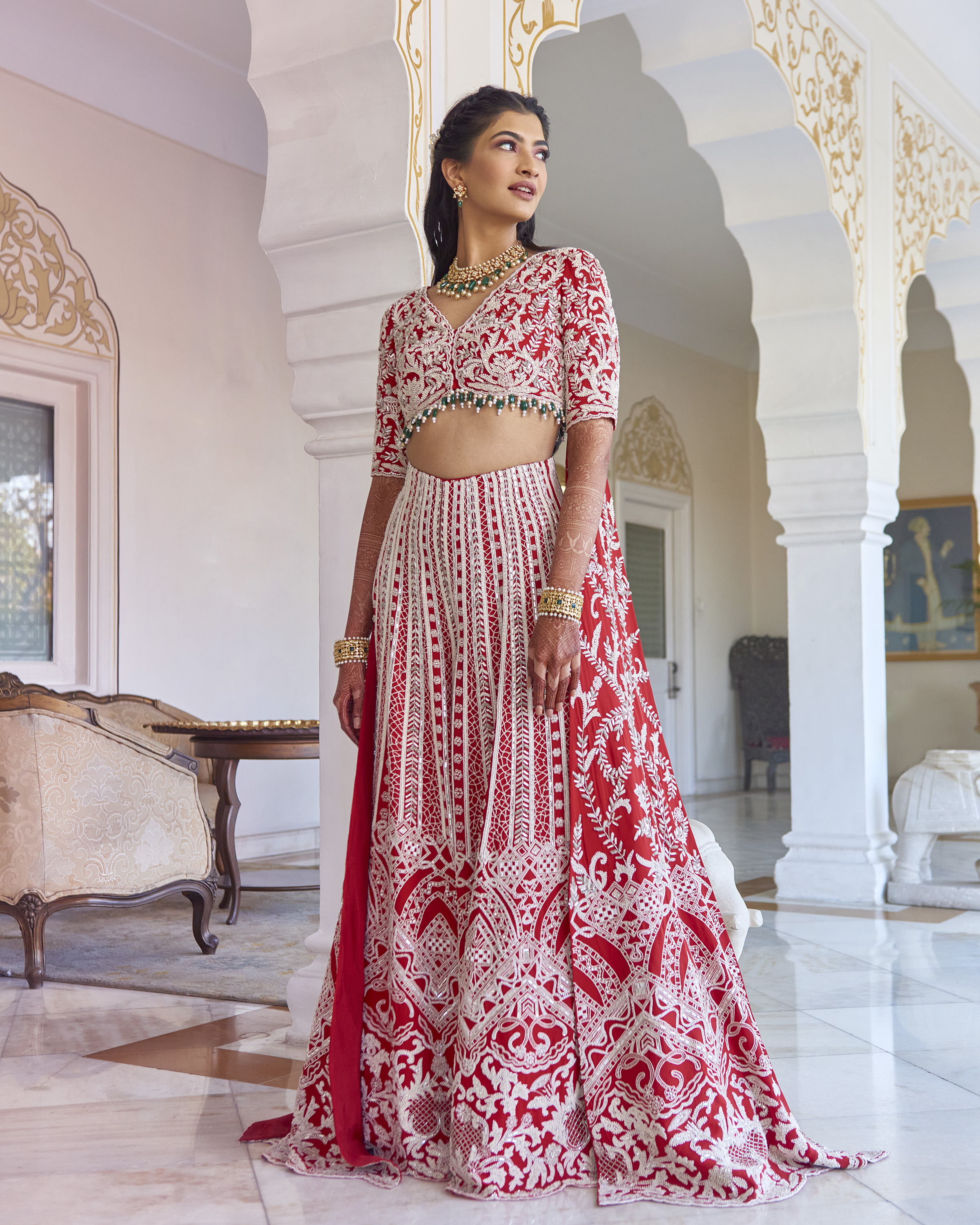 ---
---
---
---
---
---
---
---
---
---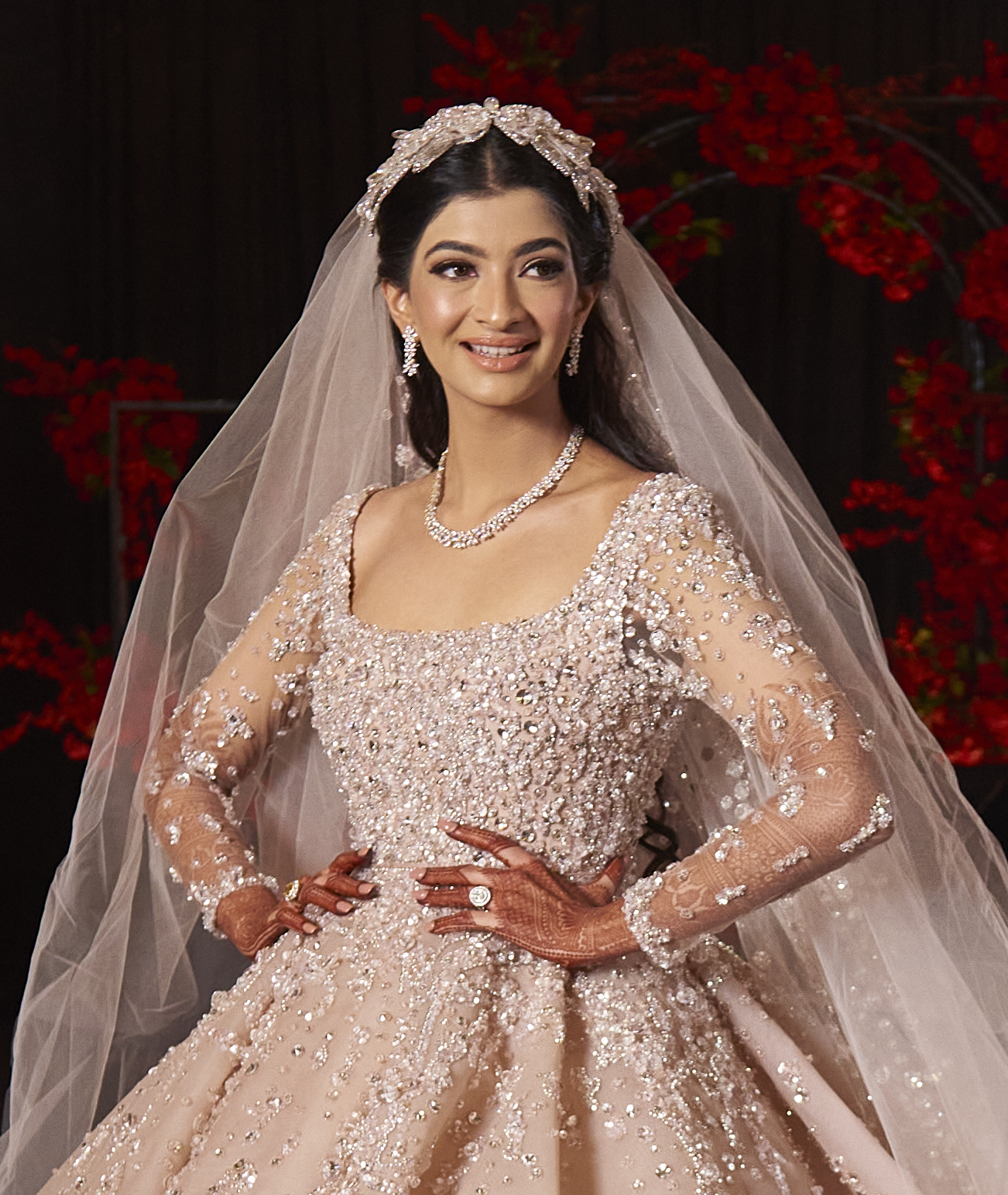 ---
---