Sonakshi Arora and Akshay Narula, An Unique Story About That Exquisite Bond!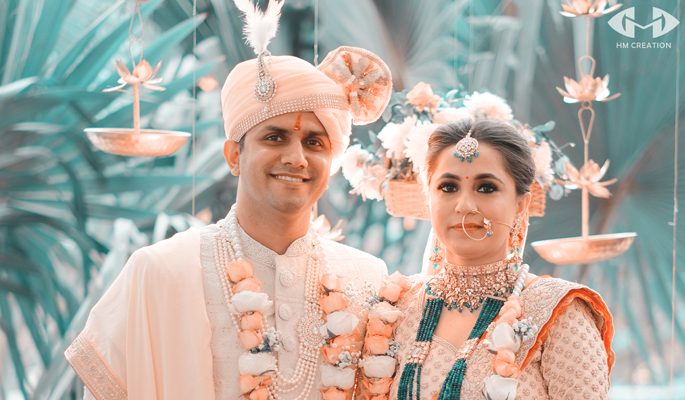 Story Of Sonakshi & Akshay
"It was an unusual move in today's day of Tinder and Hinge, and it was definitely not "love at first sight". Our first date in fact wasn't off to a great start either. But then again, a rocky start is what generally makes a love story great", that what's she says and laughs at. Yes, it is all about their beautiful love story, a transplanted Mumbaikar and an actuary by a Profession girl, named Sonakshi met Mumbai-based entrepreneur Akshay through a marriage portal. They started off with not so good moves but over time they became fond of each other's companionship. This was the uniqueness of their connection and journey together. They used to talk more exchanging their thoughts and views. Their frequent meets and conversations blossomed a deep sense of the bond between them that they felt like a deep-rooted connection.
They share many such common things that made their bond even stronger in no time. They bonded over their passion for travel, exquisite cuisines, and shopping. Coffee dates evolved into romantic sea-facing walks, lovely dinners, non-stop banter, all made them fall into love and before they knew it, they were deeply in love. And that perfect time came when they had to become of each other forever. They took a decision to tie-the-knot. And they went through an adventurous wedding due to Covid from last-minute restriction in guest list to no possibility of Mumbai flights to Delhi when he and his family had to fly to Delhi for the wedding, which seems to bring many uncertainties like a roller-coaster for them. In the end, everything turned out well as it was determined to be. Both the families put in extra effort in planning and finding ways to do the needful, that executed accurately at right time. It was a successful wedding without any compromises of anyone's health but some close friends' presence was missed. This how they found their true love between them.
---
---
---
---
---
---
---
---
---
---
---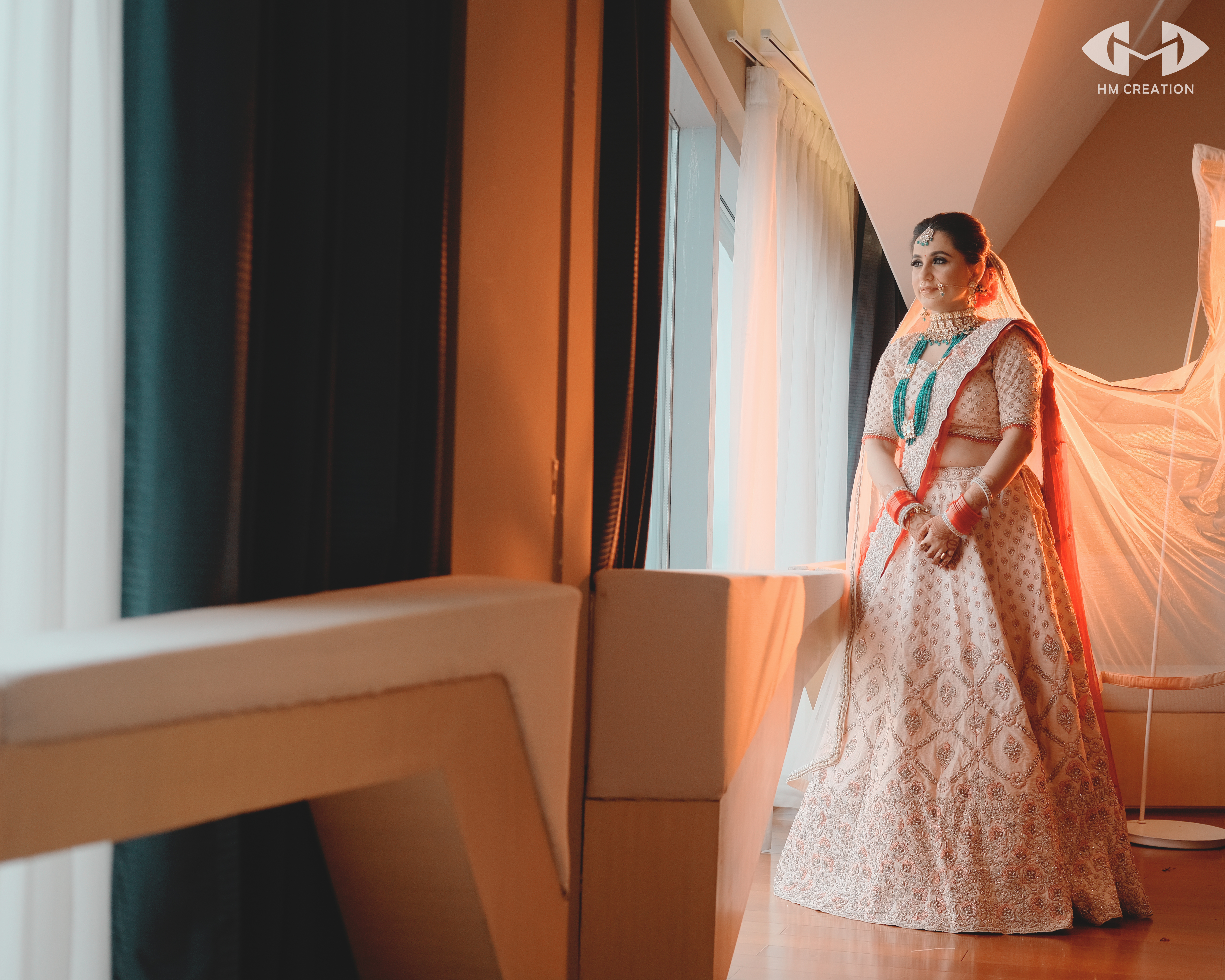 ---
---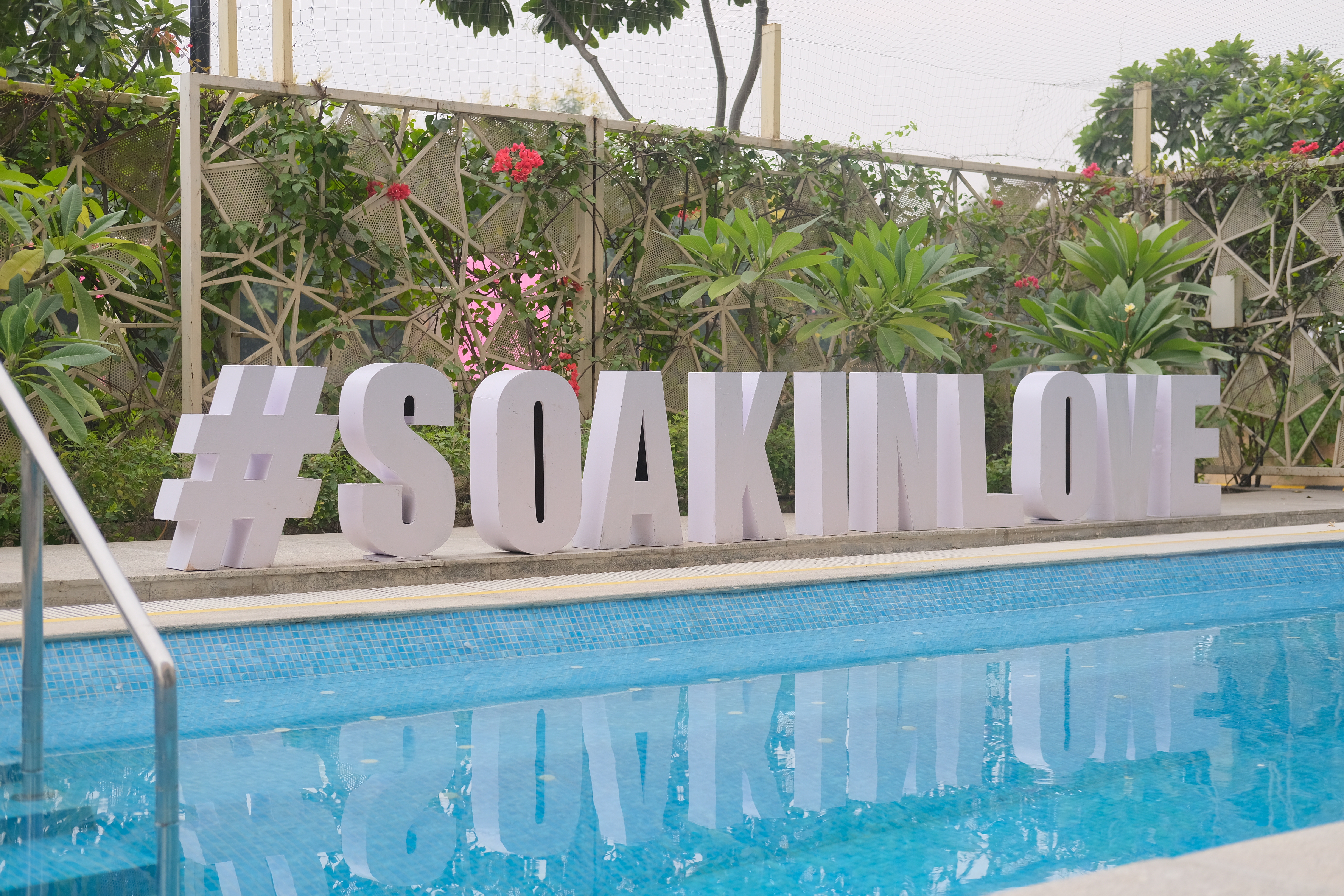 ---
Photography By HM Creation | Makeup Artist By Kavya Malik | Venue By Vivanta by Taj |
Decoration By Dream Parade by Ishita