Sakshi And Jay Story Of Love Will Simply Inspire You To Fall In Love And To Be In It!
Story Of Sakshi & Jay
It was a time long years back when they got to meet but this time when they met again spark of love get lightened between them and they could meet again just because of their common friend's engagement arrangements. They both were asked to meet his friend for a discussion. There comes a chance that they meet again on their common friend's resident. Everybody was talking and having fun while they were sitting far from each other, then next moment Jay came to Sakshi and took his sit close to her as he could not resist himself. He was there with her in bad
times also when she got emotional on her grandfather's poor health condition like a true friend a true mate. He was there most of the time helping her, consoling her and putting efforts to make her life happy and happening. He would text her every morning and try to convince her to meet him. Even sometimes Jay would skip his own work just to meet her and talk to her. And all these things that were happening were like a hint to their friends and family.
One he asked her to meet him to which she replied that she is busy in some works and finally he told her that he liked her. A casual reaction came from her side, she said, 'ya ok' and both started laughing on it. Time passed and for some time she was not talking to him and no text message. But on her birthday it all started again when she received cakes, vodka and croquembouche tower from him being so far away. Their love went of uphill. All over again she started
talking him and texting lots of messages. It is 'when you're in love, you cannot spend even a minute without beloved one. Since you constantly miss and think about him or her. Soon they hitched and living a happy life true partners who share every moment of life whether happy or sad, no matter for them, what matters for them is to live happily and enjoy every bit of their life together.
---
---
---
---
---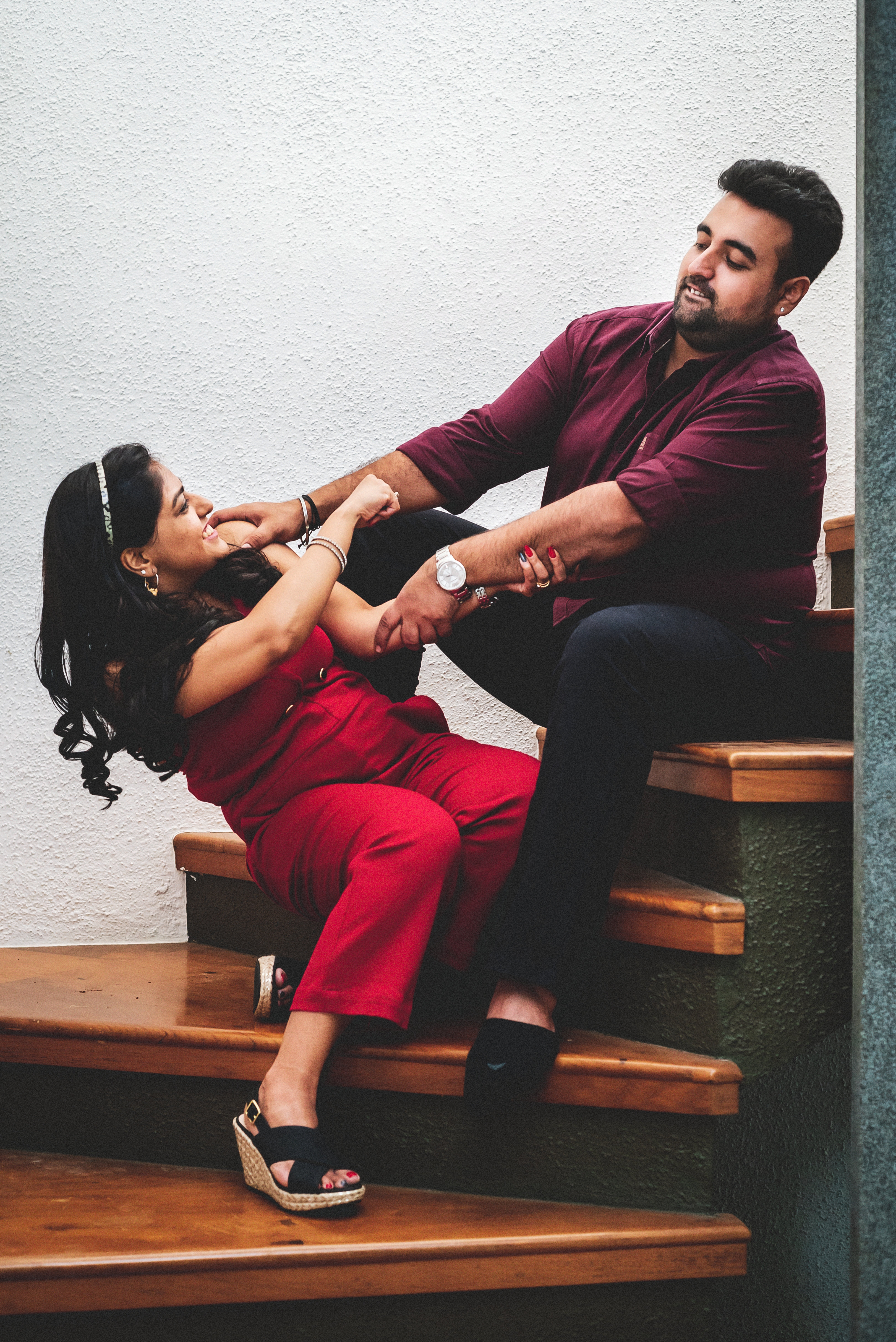 ---
---
---
---
---
---
---
---
---
---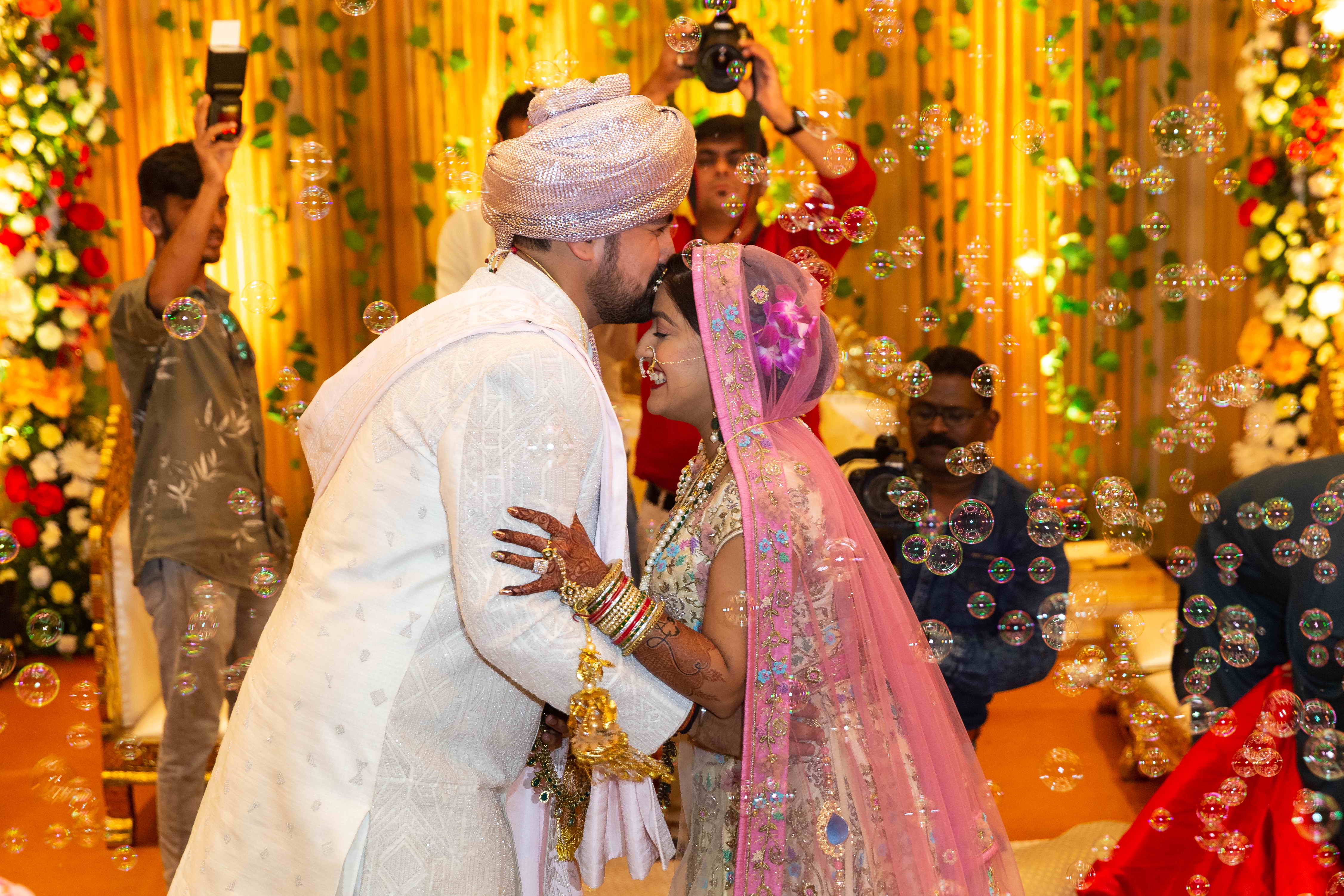 ---
---
Sangeet Outfit : Avega /  Wedding Outfit : Vig And Sons / Sangeet Venue : Taj Land end /
Wedding Venue : Four Seasons 
---
Checkout more links like this : Proof That Arrange Marriages Can Be Thrilling! | Arranged Turned Love Marriage! A Gorgeous Chennai Wedding! | Fusion Of Two Hearts From Two States! | A Fairytale Wedding : Of Finding A True Love And Life Partner | Wedding Unfolding To Unique Story Of Finding A True Partner