Peek Into Adventurous Love Story That Turned Into Wedding!
Wedding Story of Adhirath & Vibhuti #Adhbhut
Listen to what she has to say about her unique love story. Being a Fernweh, I had always a desire to travel and a longing for far-off places. I was piqued about the city of Mumbai for a longer time. Finally, I destined to be there to meet Adhirath. We had met in a Business School, Bombay and found our love story among all the books and pages of our passport. We traveled to Italy for our exchange semester which favored us a little more. We rambled through European cities, seizing days and reminiscing sunsets. And it was in a quaint French town – Eze, where we both found ourselves realizing that for what we are together, it was love and adventure. A year later, Adhirath created the essence of Eze and we instantly decided to live our lives together by our own discretion and not by time-bound. We promised to visit a new place every year that we have never been to before. Then we cherished a moment together in Bali experienced the beauty of sunsets that paint the sky in different colors every time. We experienced the untamed magic of the ocean, felt the freedom of wind as we were and danced with the waves at Koh Tao. The ocean stirred our hearts with anticipation and excitement for what the future holds for us. We met for the reason of love and bounded by adventures. And now we are getting married to give each other a lifetime adventures full of love and care !!!
---
---
---
---
---
---
---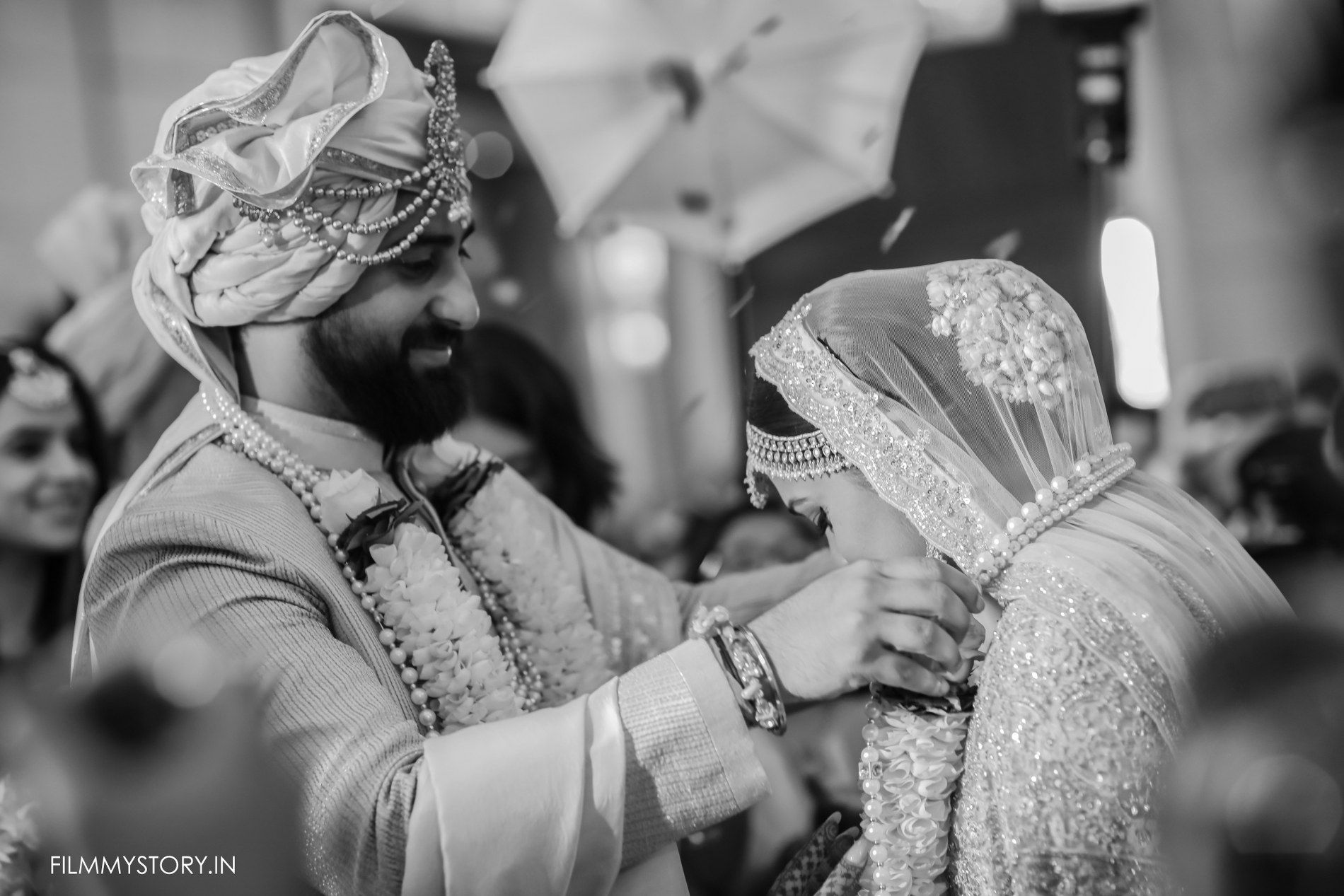 ---
---
---
Bride Outfit : Sabyasachi Couture | Groom Outfit : Manish Malhotra | Wedding Venue : The Grand New Delhi | Makeup Artist : Jasmeet Kapany Hair and Makeup | Photographer : Film My Story
---
Checkout more links like this : Proof That Arrange Marriages Can Be Thrilling! | Arranged Turned Love Marriage! A Gorgeous Chennai Wedding! | Fusion Of Two Hearts From Two States! | A Fairytale Wedding : Of Finding A True Love And Life Partner | Wedding Unfolding To Unique Story Of Finding A True Partner