On Popular Demand, Presenting Fizzy Heels!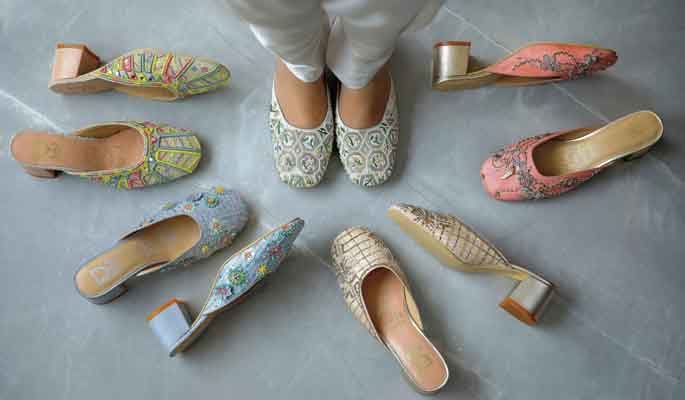 By WeddingPlz
November 25th, 2019
less than a minute
This festive season, in response to years of demand, Fizzy Goblet is launching the first-ever collection of juttis with heels.
Since 2014, Fizzy Goblet has transformed the humble jutti into a thing of art, bringing it back into vogue. "Five years back we started making juttis and we haven't stopped experimenting since. In 2015 we made juttis go rogue with 'the brogue juttis'. 2017 was the year of sneaker and loafer juttis. In 2019 we launched the Kolhas and now after a lot of requests, we have launched the most comfortable collection yet- Fizzy Heels. I'm excited both as a designer and a shoe lover!" says Laksheeta Govil, Founder and Creative Head of Fizzy Goblet.
Handcrafted in leather, Fizzy Heels brings everything we've always loved about Fizzy Goblet – rich embellishments, fine embroidery, and happy colours- together with the comfort of well-designed heels. Heels that you can walk, glide and dance in. Just like your Fizzy juttis, only higher! Priced between Rs 4290 and Rs 4590, this festive season whether you're heading to a nightclub or a shaadi, you might be tempted to pick your outfit to match your stunning shoes. Don't say we didn't warn you about how addictive this collection is!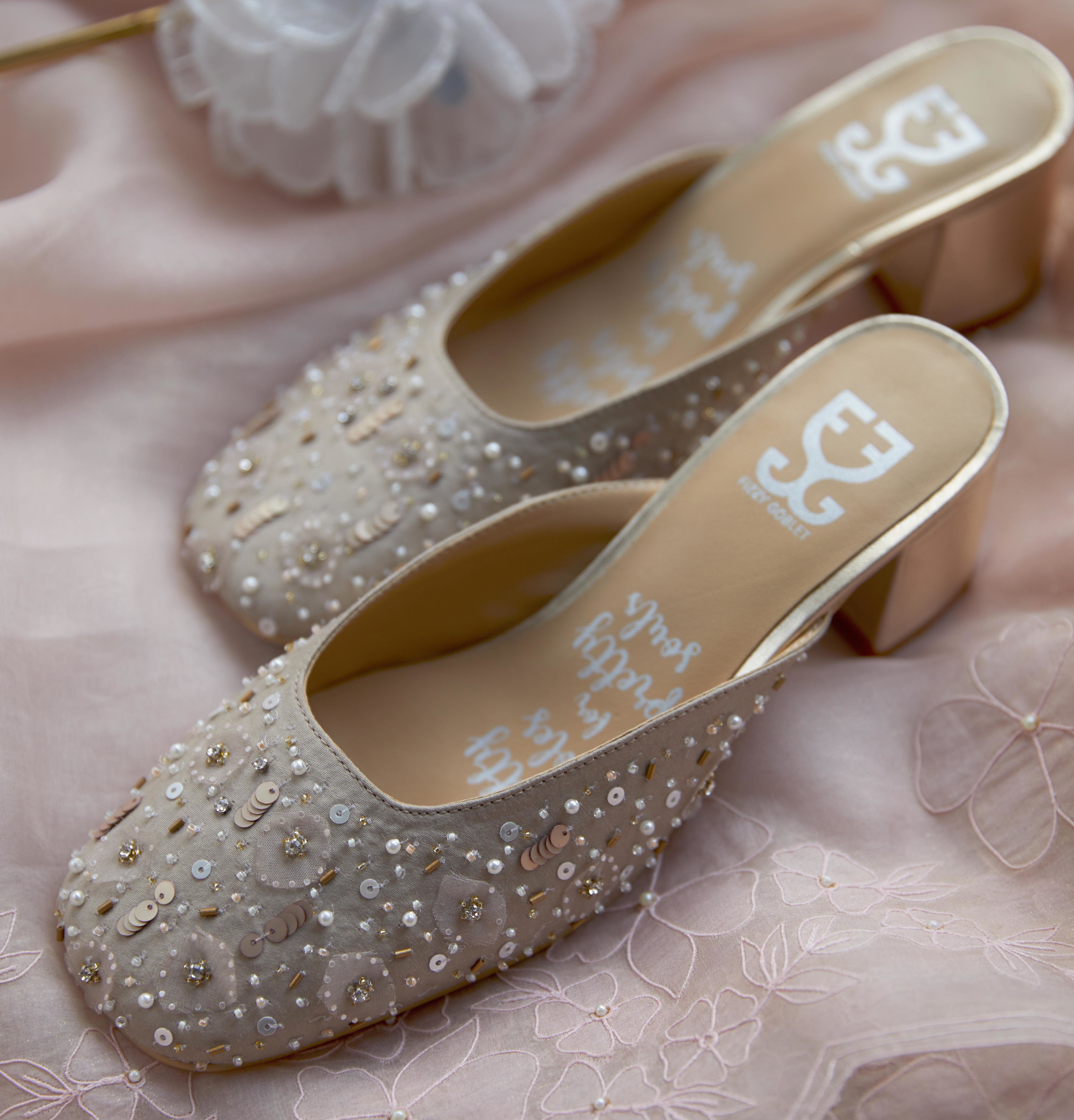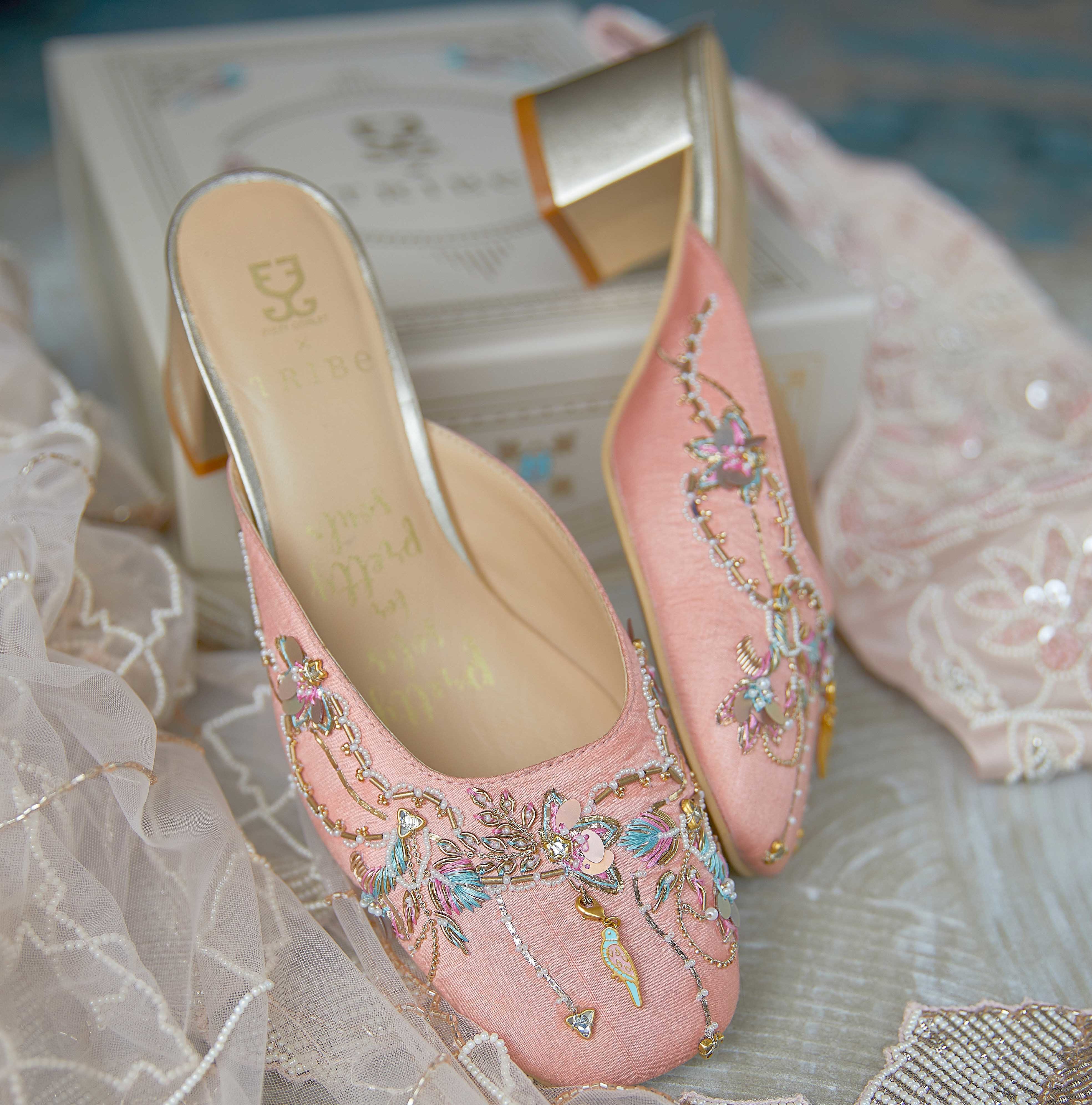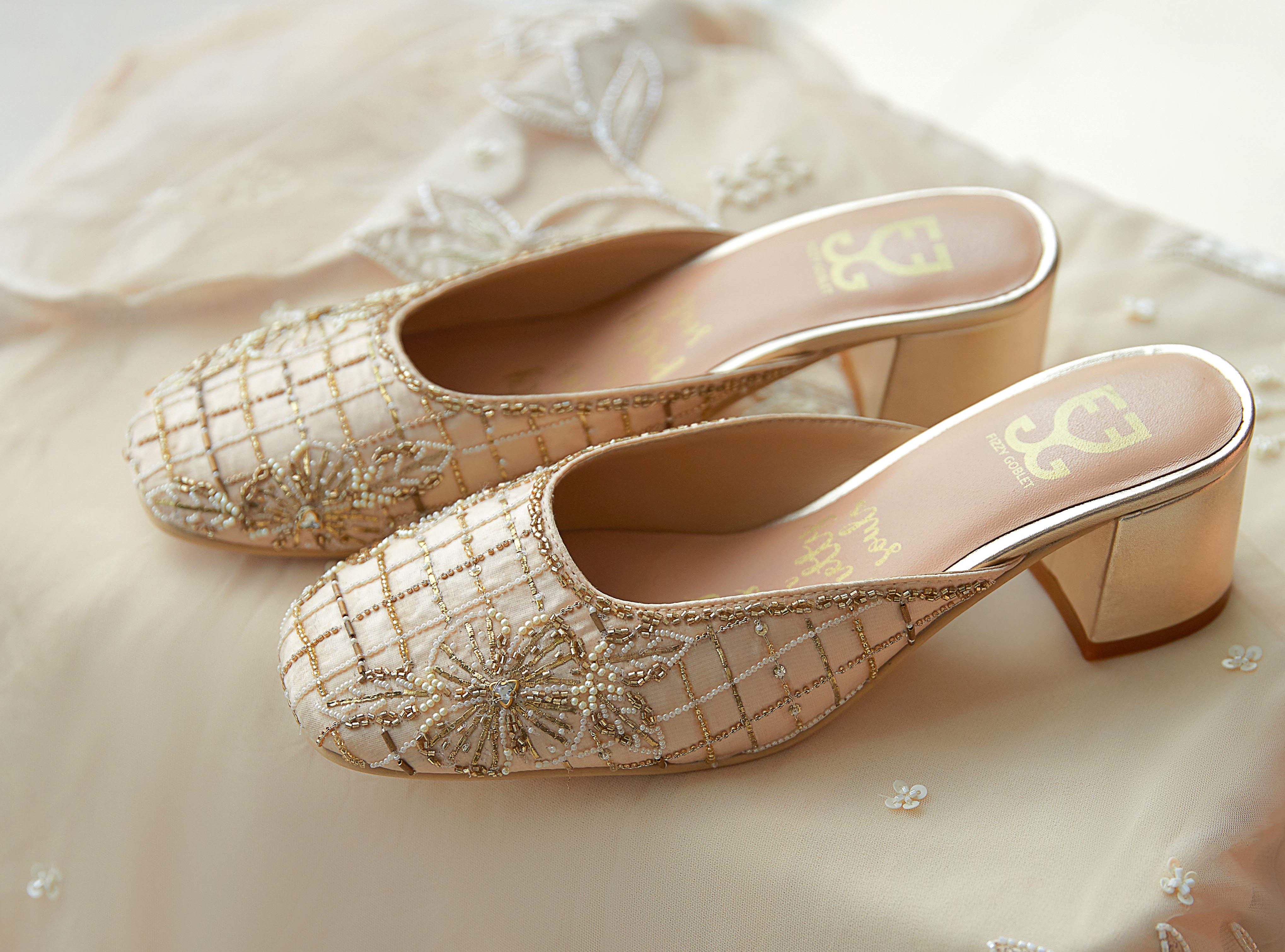 ---
Checkout more links like this : When Shoes Speak Louder Than Words : Gorgeous Wedding Footwears We Couldn't Ignore! | Needledust Juttis Launched Springfields, for Beautiful Summer Brides! | Needledust Juttis Launches Special Capsule Line – Eclectic Mix of Festive and Contemporary | Indian Bride: Breaking The Clic