Easy DIY Remedies For The Bridal Glow!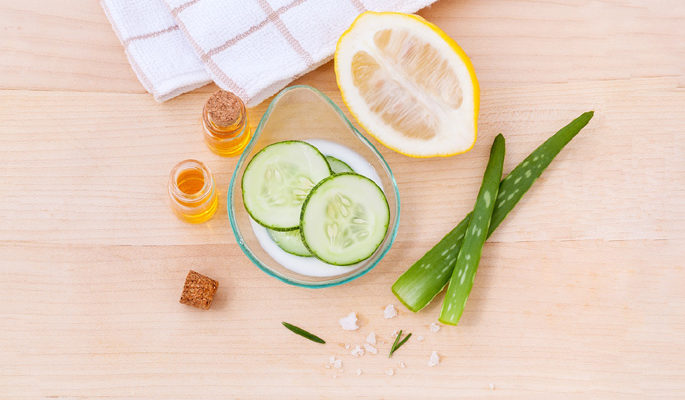 By WeddingPlz
February 10th, 2020
less than a minute
Bridal Glow is an inevitable part of the wedding preparations. Today we bring to you DIYs for the perfect Bridal Glow. Apply Honey regularly on the face for a natural and dewy glow on the wedding day. Another DIY remedy that we swear by is the applying the mixture of gram flour and turmeric mixed with curd. Using Aloevera mixed with glycerine is the best remedy for brides with oily skin. Another very important thing to do to glow on the wedding day is to keep the body hydrated. Drink enough liquids to keep the skin healthy and glowy. Not to forget, be so Happy that it reflects on the skin.
---
Checkout more links like this : 10 Steps On How To Look Good Without Makeup! | Face Contouring Tips for Different Face Shapes | 5 Great Ways To Clean your Makeup Brushes At Home!