Akansha And Ankit Coastal Couple!
By WeddingPlz
January 26th, 2019
less than a minute
Bride Akansha, ranking  Deputy commandant  in indian Coast guard
Groom Ankit,  ranking  Flying captain Indigo airlines
 They met  at  Indira Gandhi Rashtriya Uran Akademi (IGRUA) (flying school) 10 years back. and their relation took off after which they decided to get married. they fell in love as they were studying together and learning the subjects together helped them to fall in love.
Balancing Love and Country Passion
In her training no phones/communication were  allowed which made her feel uneasy in the beginning however this made her strong from within. It also thought her how to balance her life equally.
When Unfortunately on the pre wed day Ankit was held up by his Moms sickness and Akanksha didnt want to let go off the day and photographer team  ClicksUnlimited Photography   had already reached the venue and didn't want to let go off the plans so they decided on the spur of the moment the concept of 'The shadows of Illusion ' A shadow of a reflection of an image of an illusion. and this is how the beautuful concept turned out!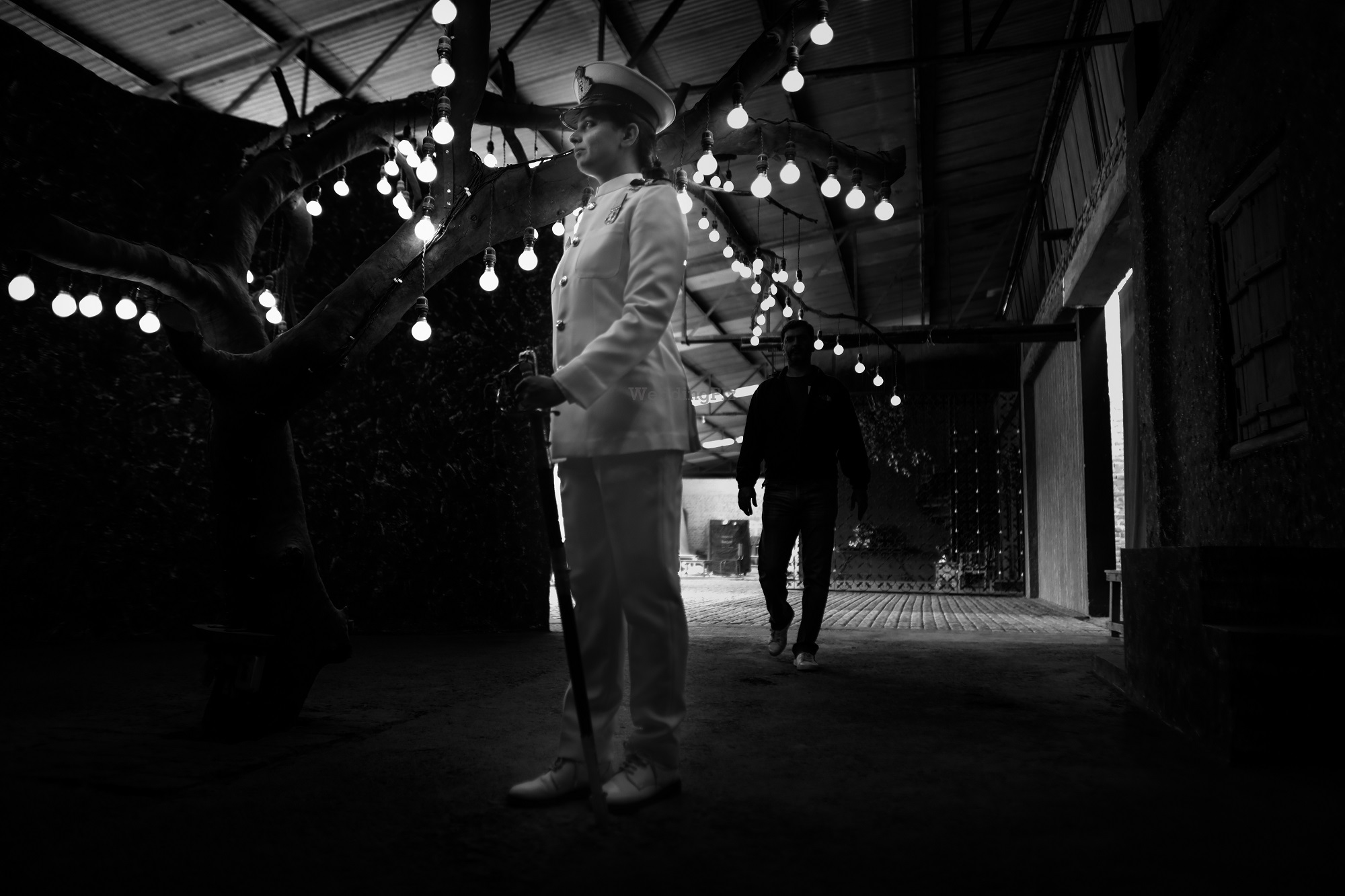 Shoot Was Done at The Perfect Location, Faridabad!
Checkout More Weddings : Beautiful love Story of aditivasu Simple Wedding For The Multi Cultural-couple Romantic Love Proposal  A Beautiful Love Journey From School To Wedding