A True Reflection Of Love And Seamless Bond Of Togetherness!
Story Of Komal And Ayush
She think sometime how strange this feeling of love is as now she cannot even imagine her life without the person to whom she was about to say a big 'NO' when she first met. Yes we hearing today another true love story that will inspire you purely. Komal and Ayush both met to each other because of their parents. But in first meeting it seems like they won't land anywhere and their relationship next to impossible to build since there were no such initiation,
only the random talks of whereabouts.
But after some times what happened was really surprising to believe as Komal was invited to his house for a casual lunch there she thought to exchange contact numbers of him with a thought that there would be no harm in doing friendship as he was a nice person. Gradually she started liking his company and found it comfortable to become good friends soon. She found him funny, smart, charming at times and most importantly, she used to felt secured with
him. They started hanged out with each other and their journey took a sharp start in knowing each other. Komal returned back home and without wasting a moment she expressed her feelings for him. It was happiest moment for her parents also. Soon unimagined thing happened and that was they get married. Their wedding was not less than a dream wedding. They had a destination wedding in the city of Lakes, Udaipur. It was fun filled function and every guests enjoyed a lot. Really it was true love that get reflected and portrayed by such a lovely couple who listen to their hearts and get hitched to make their life a beautiful bliss.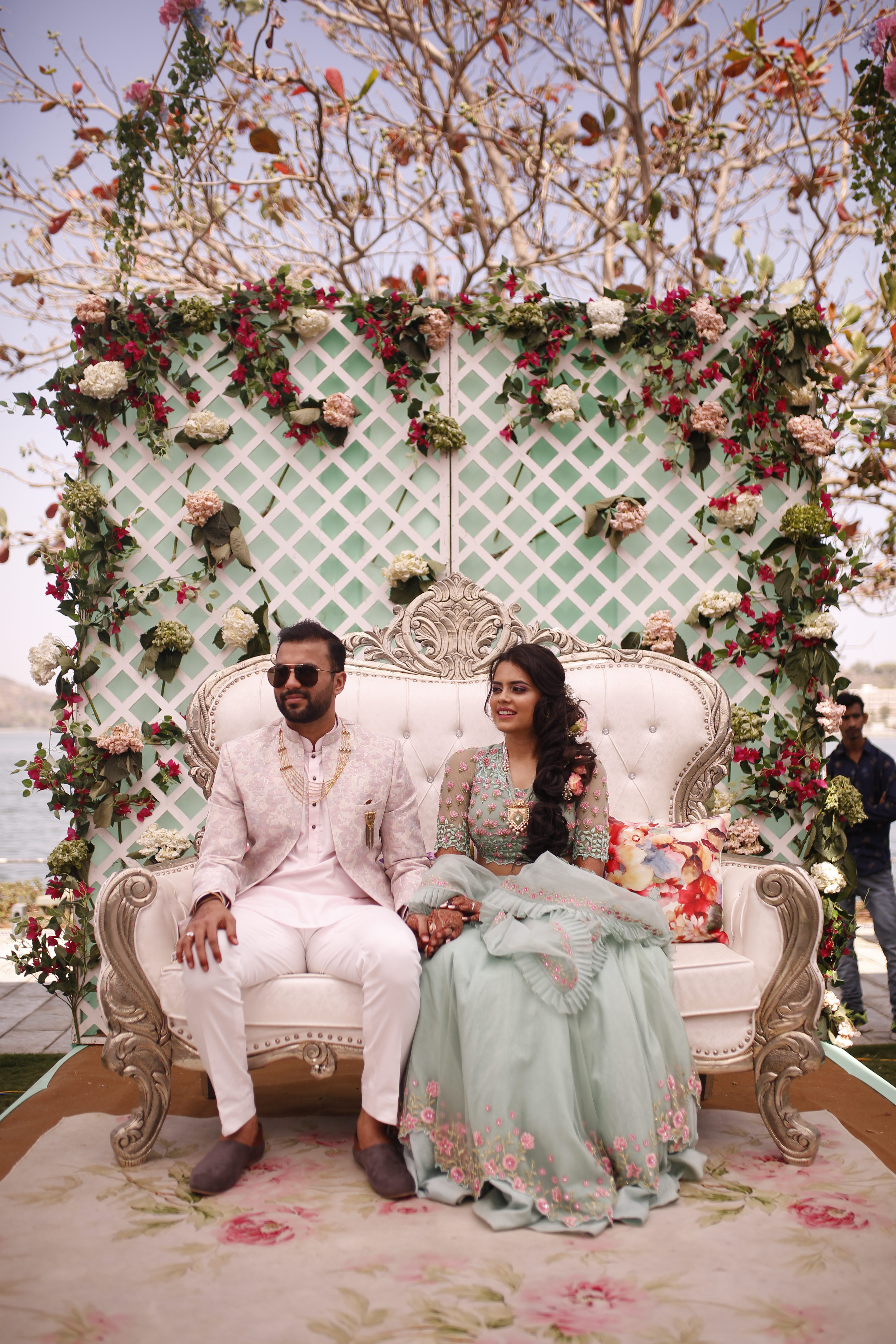 ---
---
---
---
---
---
---
---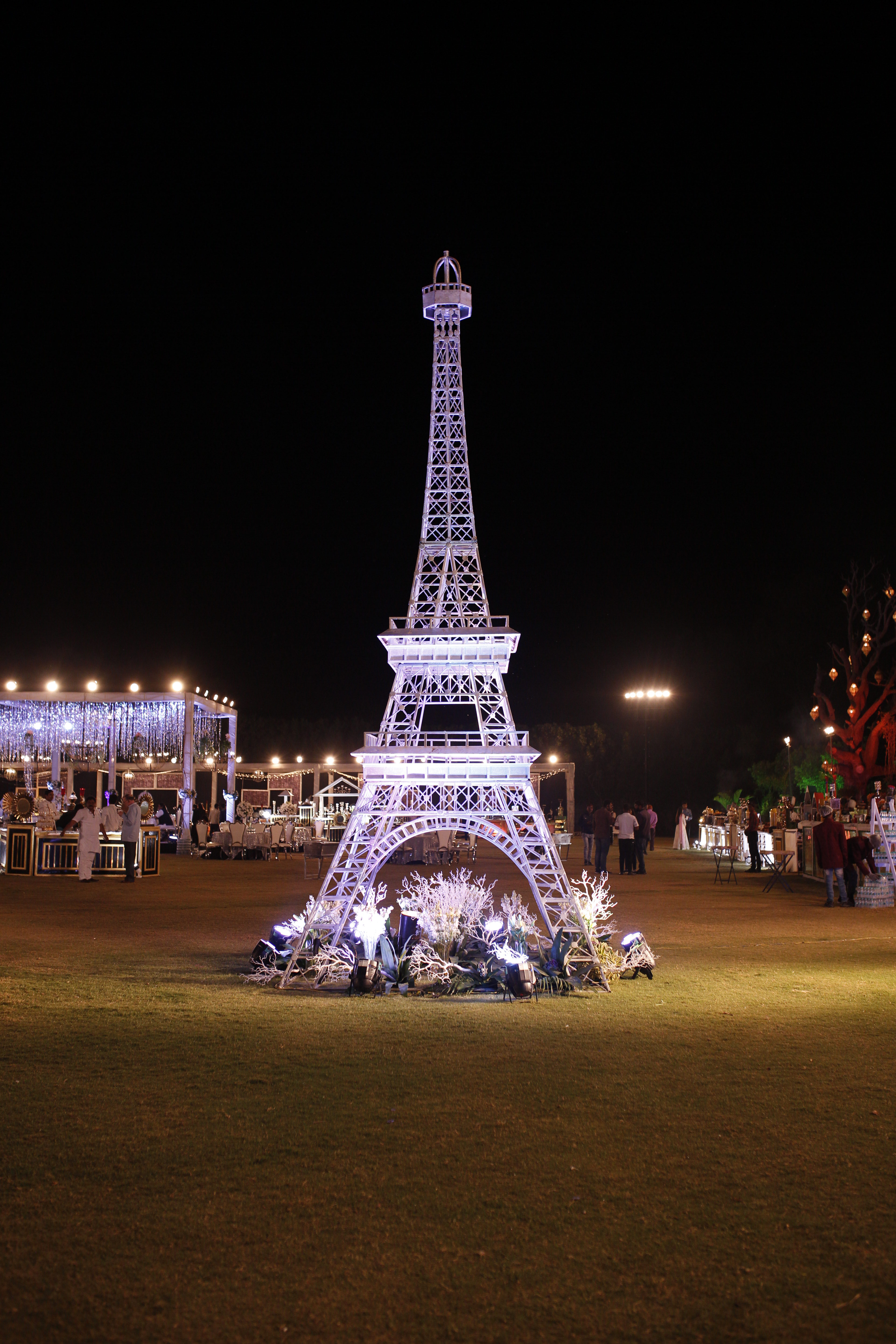 ---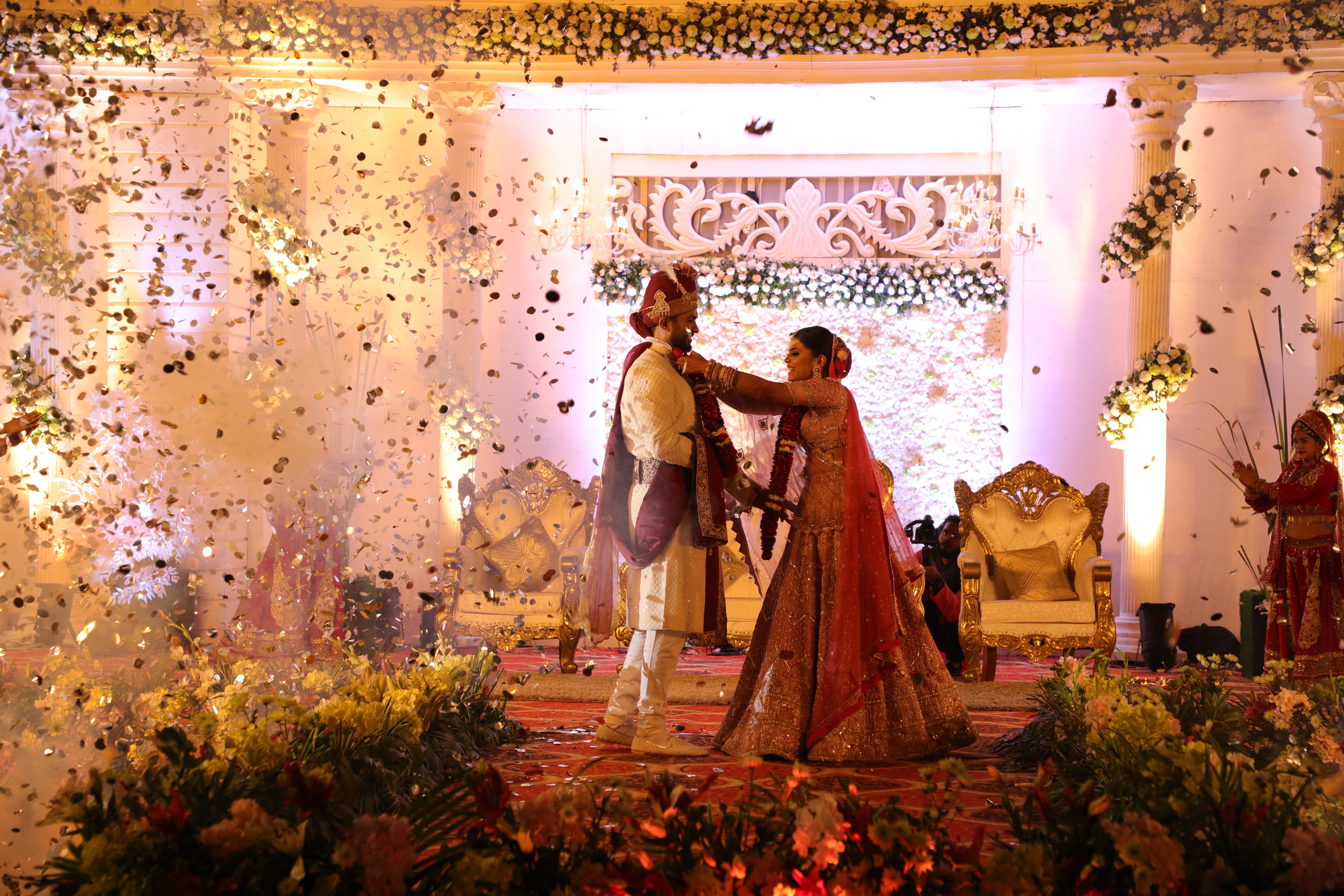 ---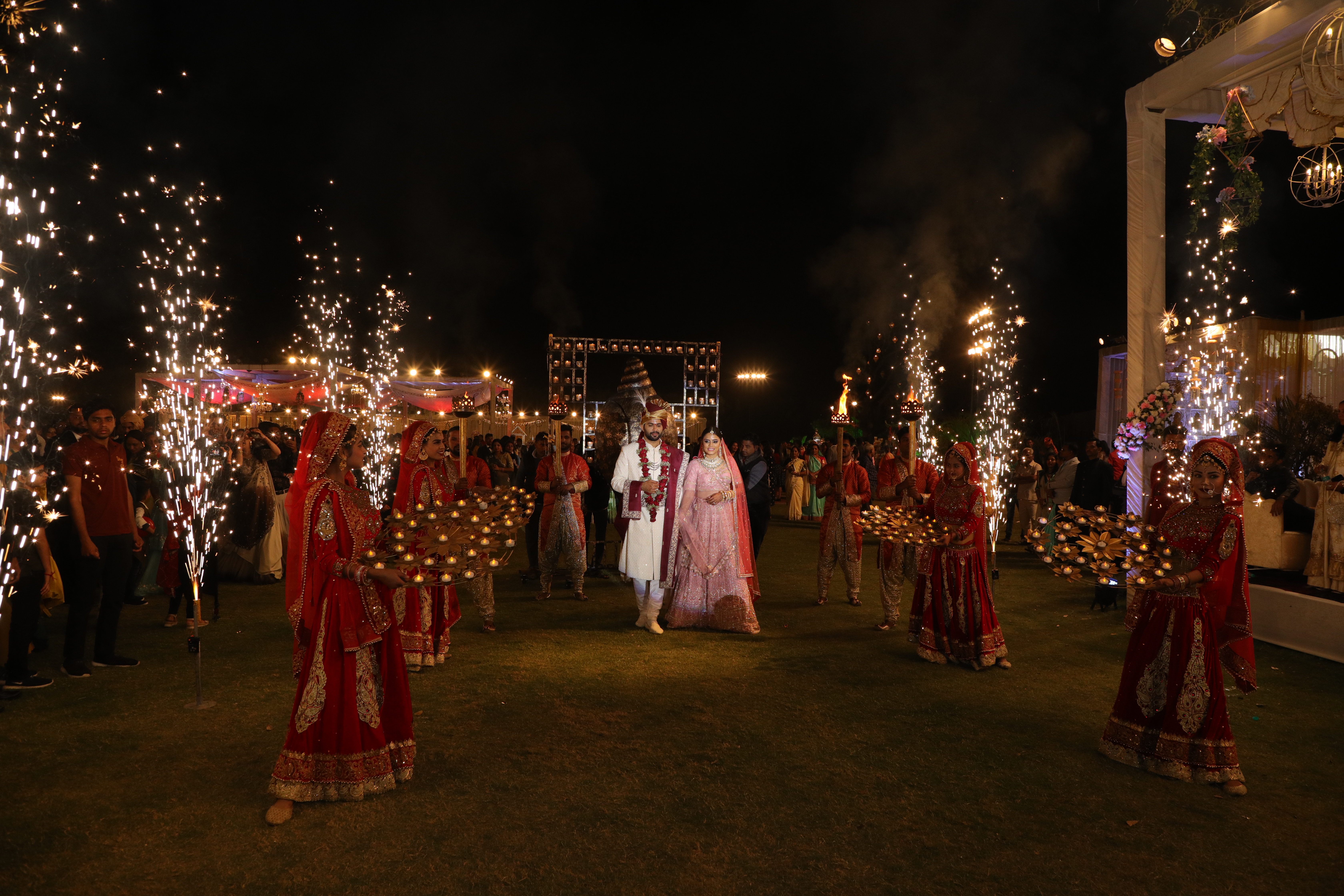 ---
---
Sangeet Outfit : 
Dolly J
/   Phoolo Ki Holi Outfit:
Megha and Jigar
/  Reception Outfit :
Bindani Official
/
---