A Passionate And Musical Love Story That Bonded Two People Into Single Thread!
Story Of Aishwarya & Shreyas
Love at first, Yes it was love at first sight. The unconditional childhood love that flourished their lives together remained growing each single day. Let's experience one such wonderful love story of Aishwarya and Shreyas. The two coming from different cities, Shreyas held from Nagpur as she was a Pune girl started their journey of love in the glorious city of Mumbai. And also music keeps great importance for them as their love for music became one of the reasons for their crossed path. Both sharing same industry, fell in love and wished to be together forever. 
They met at music school when Shreyas was smitten at first sight and she took her time to realize it was love. Then they eventually went on to fall in love with each other.  And the interesting part was that when he expressed his feeling first, Aishwarya went ahead and proposed. In that too at theatre, while they were watching a movie at the cinema, when they were at lunch break she blurted out and asked him loud out for the proposal. Since, Shreyas is a man of his words and loyal, he meant every bit of her. With that he wanted to be stable in life and career before he could start a new life with her girl and made it official he wanted to give all the happiness and putting in his best in his relationship to make a great success. 
After 8 long years being into relationship and immense love, they got engaged bringing their journey to next level. Beautiful thoughts of both that they connect over music even more and they are each other's biggest critics as well as the biggest strength, somewhere made their more strong and more prosperous.  They could not even wait for their chapter as together to unfold and experience the moments as a couple.
The engagement was a big hit and the event was attended by some big personalities and notable names from the fraternity like Sonu Nigam, Armaan Malik, Sachin Pilgaonkar, Suresh Wadkar, Padma Wadkar, Sukhwinder Singh & Sandeep Singh. Their 'love at first sight' story in fact began at Suresh Wadkar's music school when the duo was very young and culminated into marriage at the Westin, Pune. They then went on to have a Reception at Nagpur where Aishwarya looked stunning in her unique choices while her groom Shreyas complemented her perfectly.
---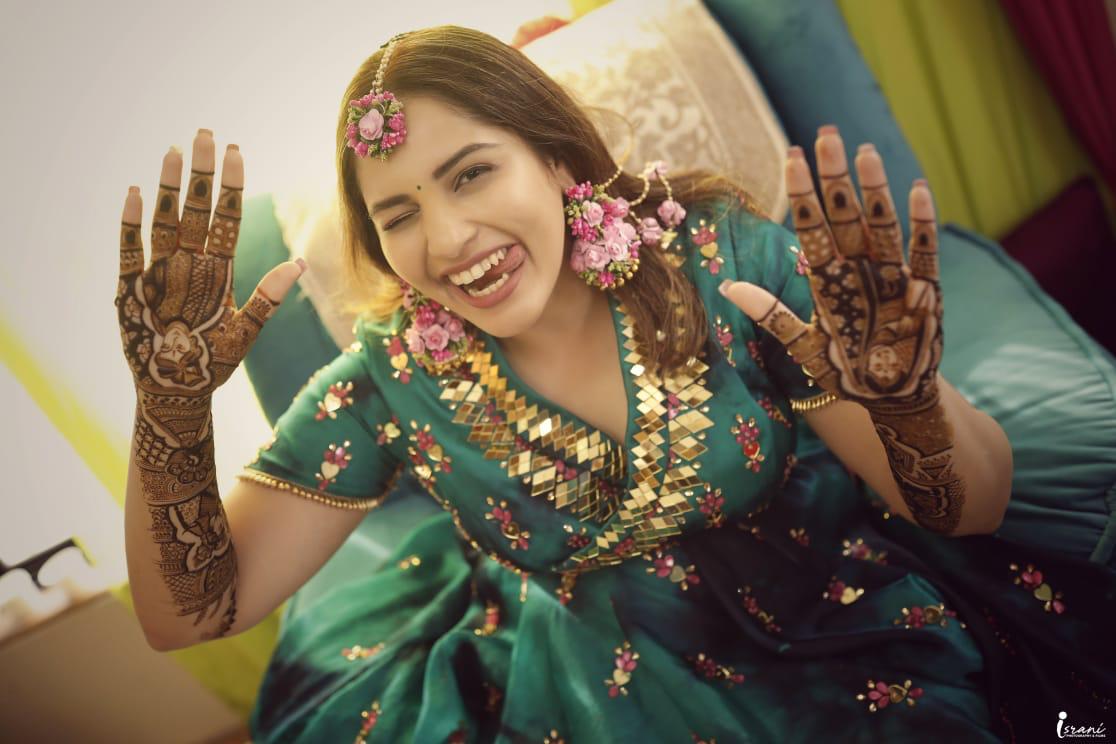 ---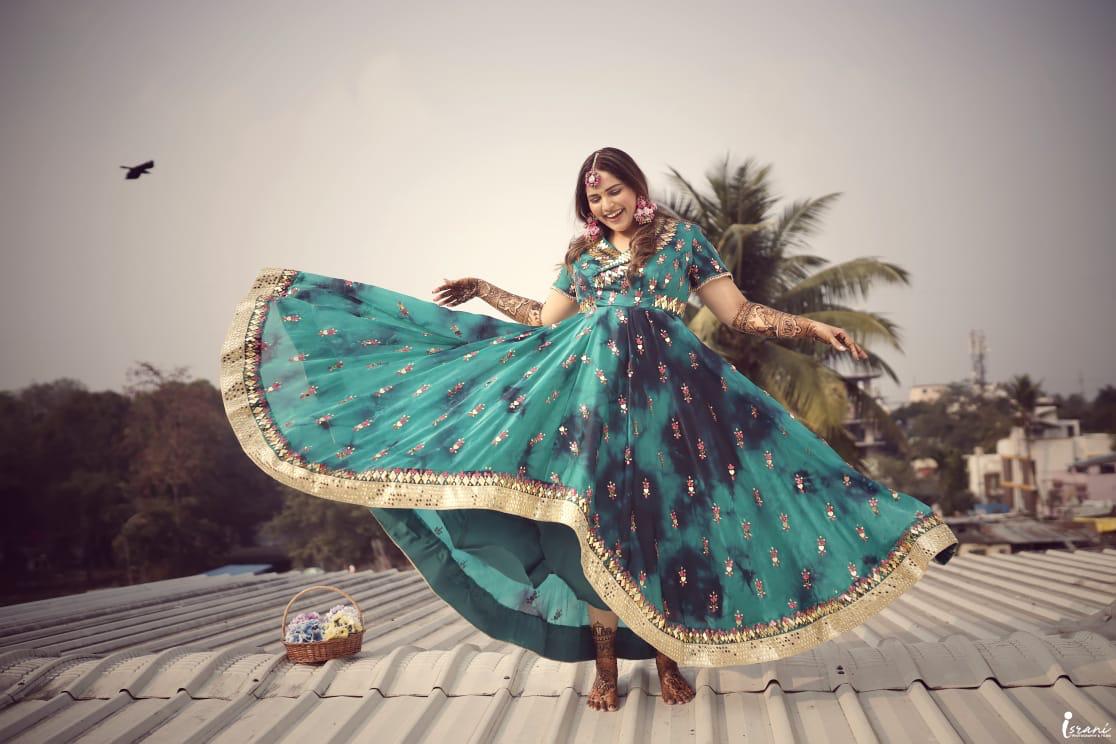 ---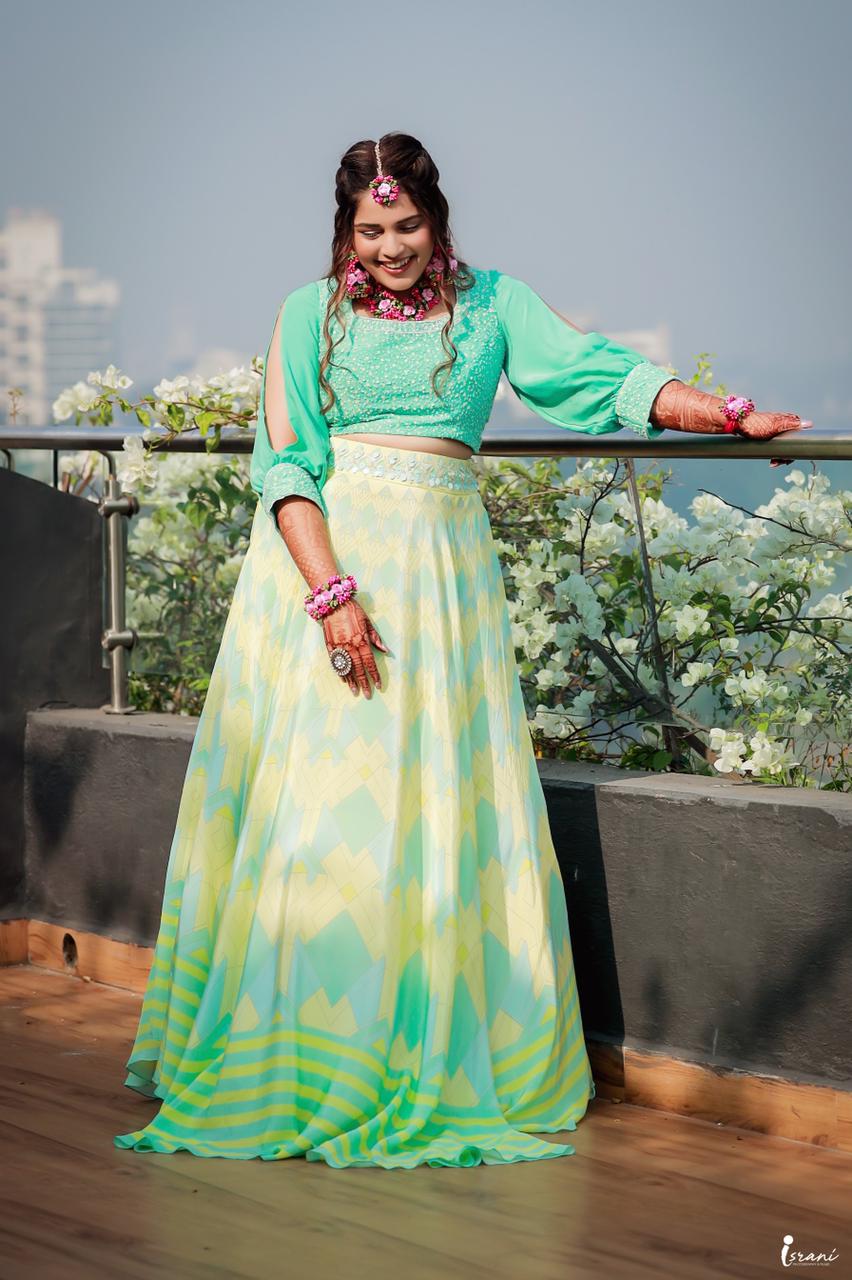 ---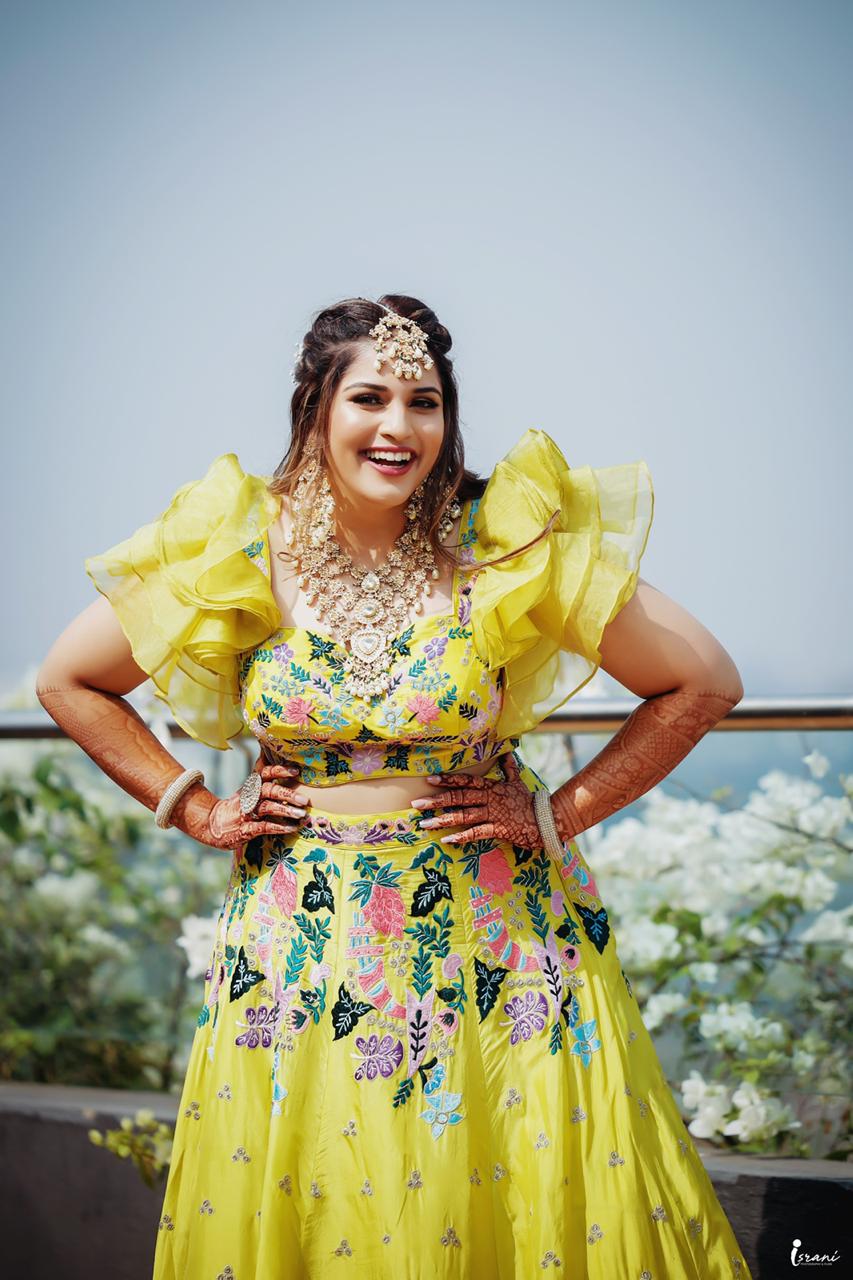 ---
---
---
---
---
---
---
---
---
---
---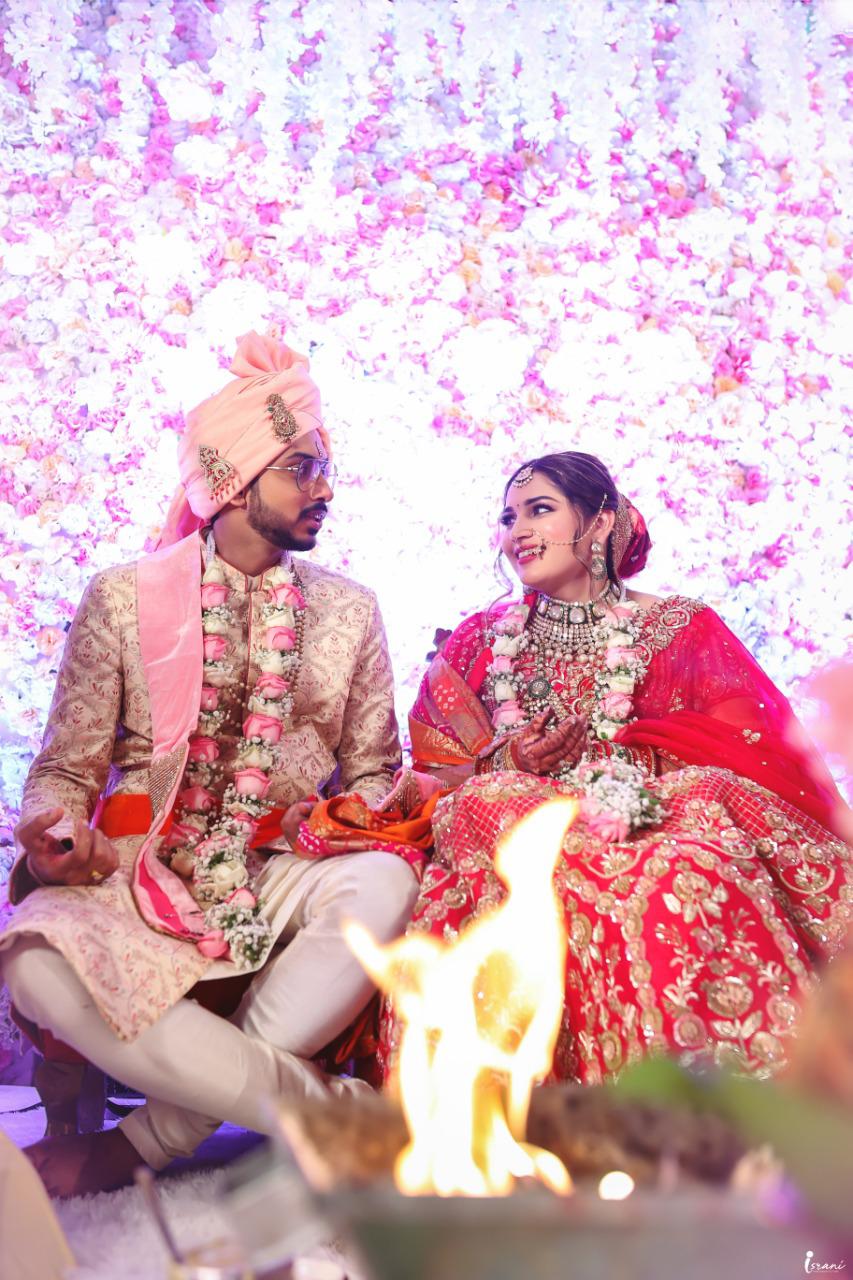 ---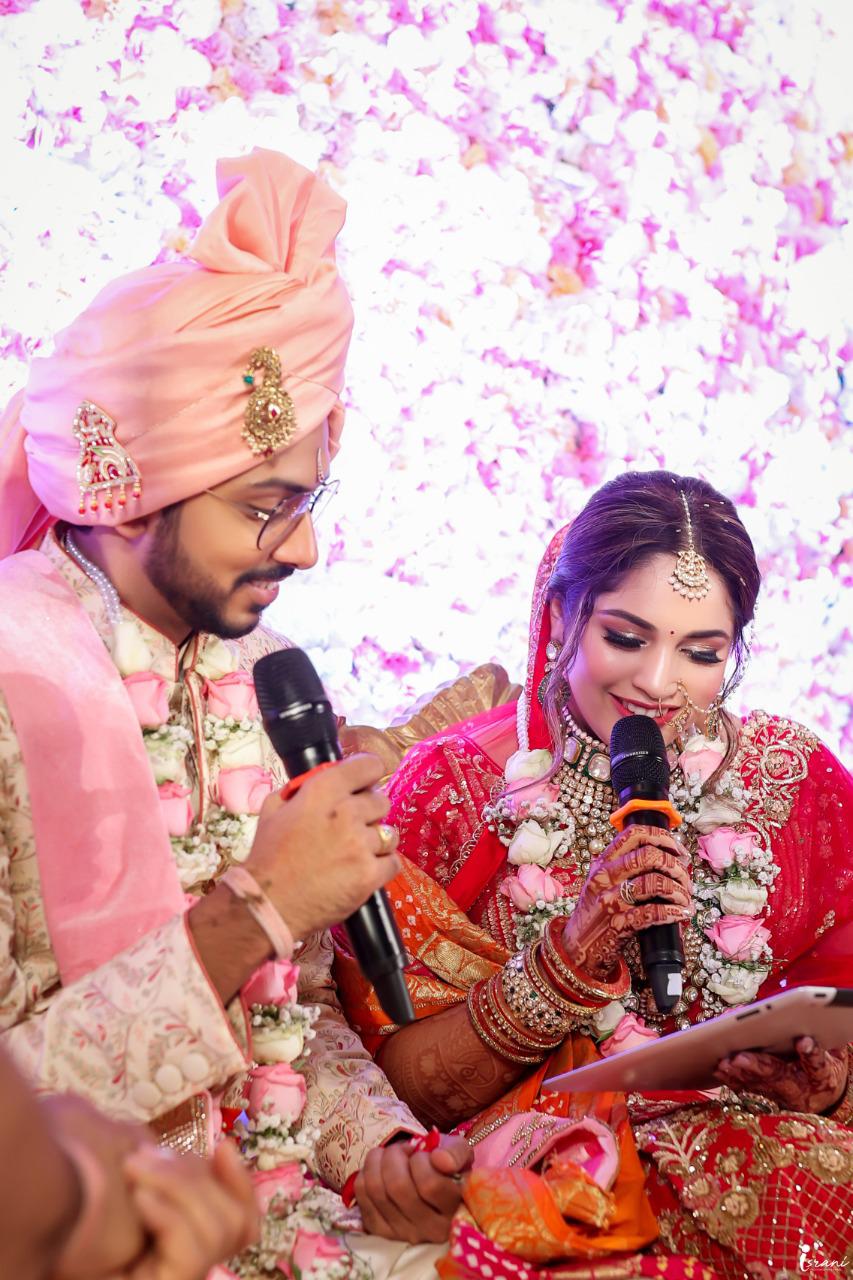 ---
---
---
Bridal Mehendi Outfit & Green Outfit By : Dsigner Sonia |Bridal Mehendi Make Up: Pallavikadale Makeupartist |Bridal Sangeet & Wedding Outfit: Emiraas By Indrani | Jewellery: Lala Jugal Kishore | Groom's Outfit: Dinbandhu Collections  Bridal Make Up: Makeup By Gayatrisshah Venue: Westinpune | Wedding Planner : Wed Works | Photography : Israni Photography
---
Checkout More Links: Mehal And Jophy Roka Ceremony, A Beautiful Journey Of Soulful Love! | #atishbaziyaan – "When Architects Get Hitched", Story Of Swati And Piyush Celebrating Life Journey Together! | Take A Sneak Peek Into Srishti And Rushabh's Journey Of Love And Togetherness!