A Funny Love Story But Exquisite One!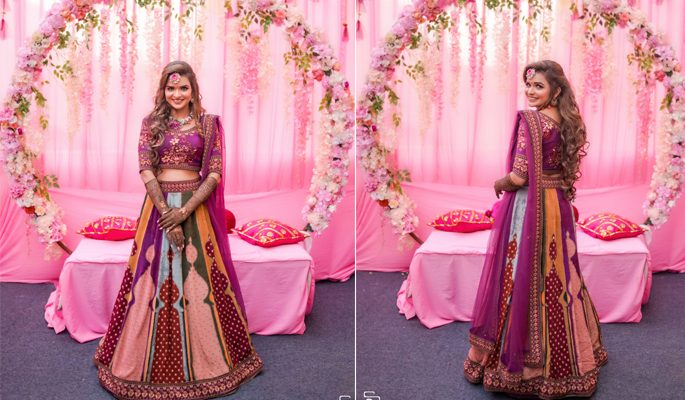 Story Of Chasham and Angad
We all have heard about the love stories of great lovers, Romeo & Juliet, and Heer-Ranjha. So here we have an amazing and funny story of the love of Chasham and Angad that sounds like directly coming out of a romantic novel. The fun element in their story was the disbelieve of Chasham in love at first sight and on the other hand Angad strongly disagree with her as it was the time when he first saw her and fall for her. The same incidence repeated in their life as he stuttered the same phrase enquired about her twice i.e. "Ye ladki Kaun hai". Long years back when he first saw her
sitting on a swing outside his best friend's house, enquired and stated this same statement. And after these years passed by they got a chance to meet again in his cousin's marriage.
Then, he got to see her and uttered the same statement, i.e. "Ye ladki Kaun hai". They started having a conversation and Chasham got surprised when she came to know that he was following her from these so many years. She got even more shocked when she knew that he had used the same statement long years back and in awe, because it's been almost 20 years or so since that incident that he has repeated it. She thought of his husband funny about it that he had his eyes on her not once but twice!
After that revelation, they were the talk of the whole marriage as they were literally inseparable after that. He was flying back after a month and they used to meet every single morning for coffee before her work and for the evenings. It was really tough for her to leave without him which in turn created some unusual embarrassing moments and thousands of arguments, then they decided they need a holiday together. To which they went for holidays to cherish those countless memories that were waiting for them. As they came back to their homes, they let their parents
know about their relationship and by the blessings of all family members, they decided to tie a- knot. They get happily married to live their life together as soulmates where there is the existence of love and love only, like true love birds chirping their love everywhere and care for each other!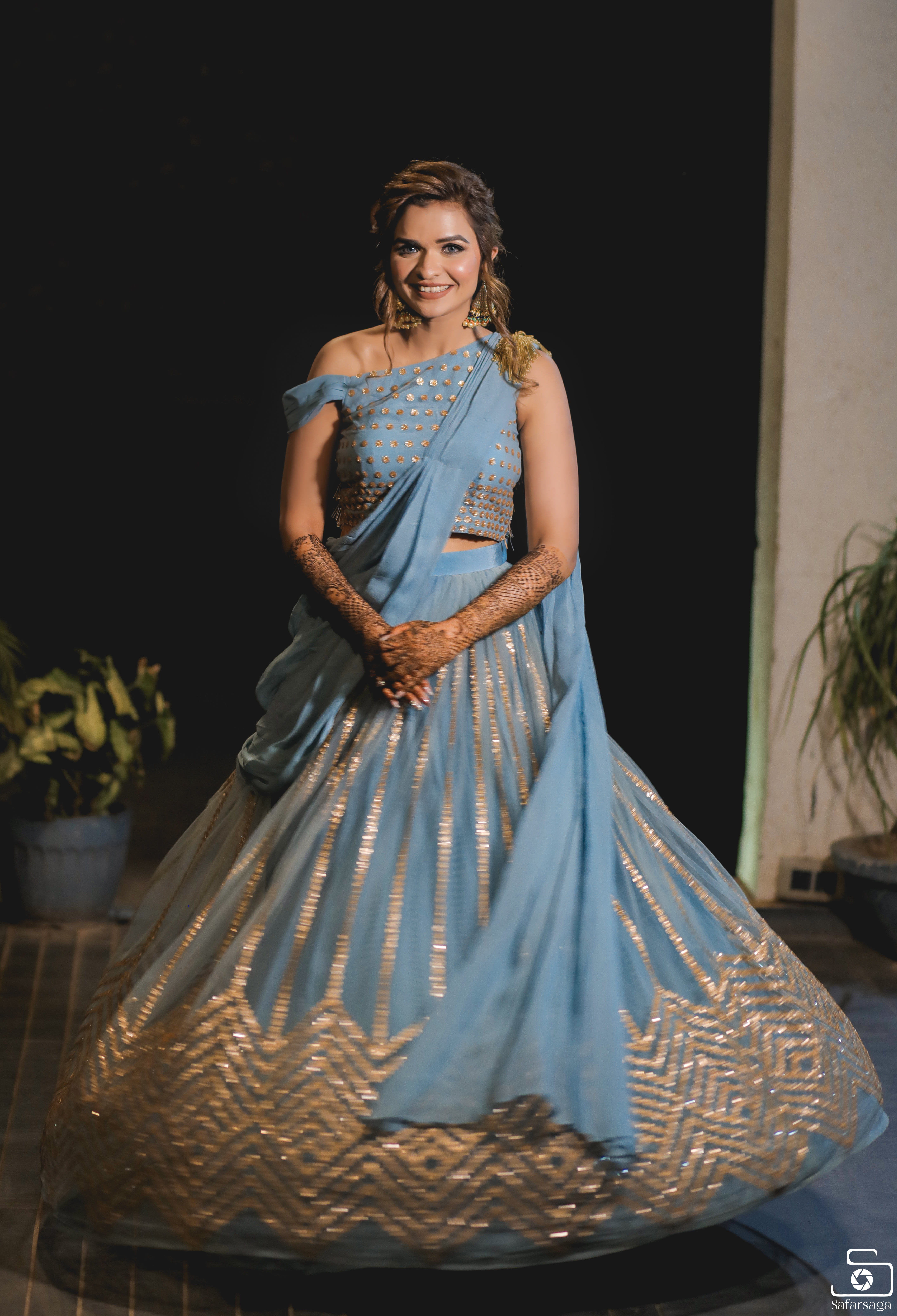 ---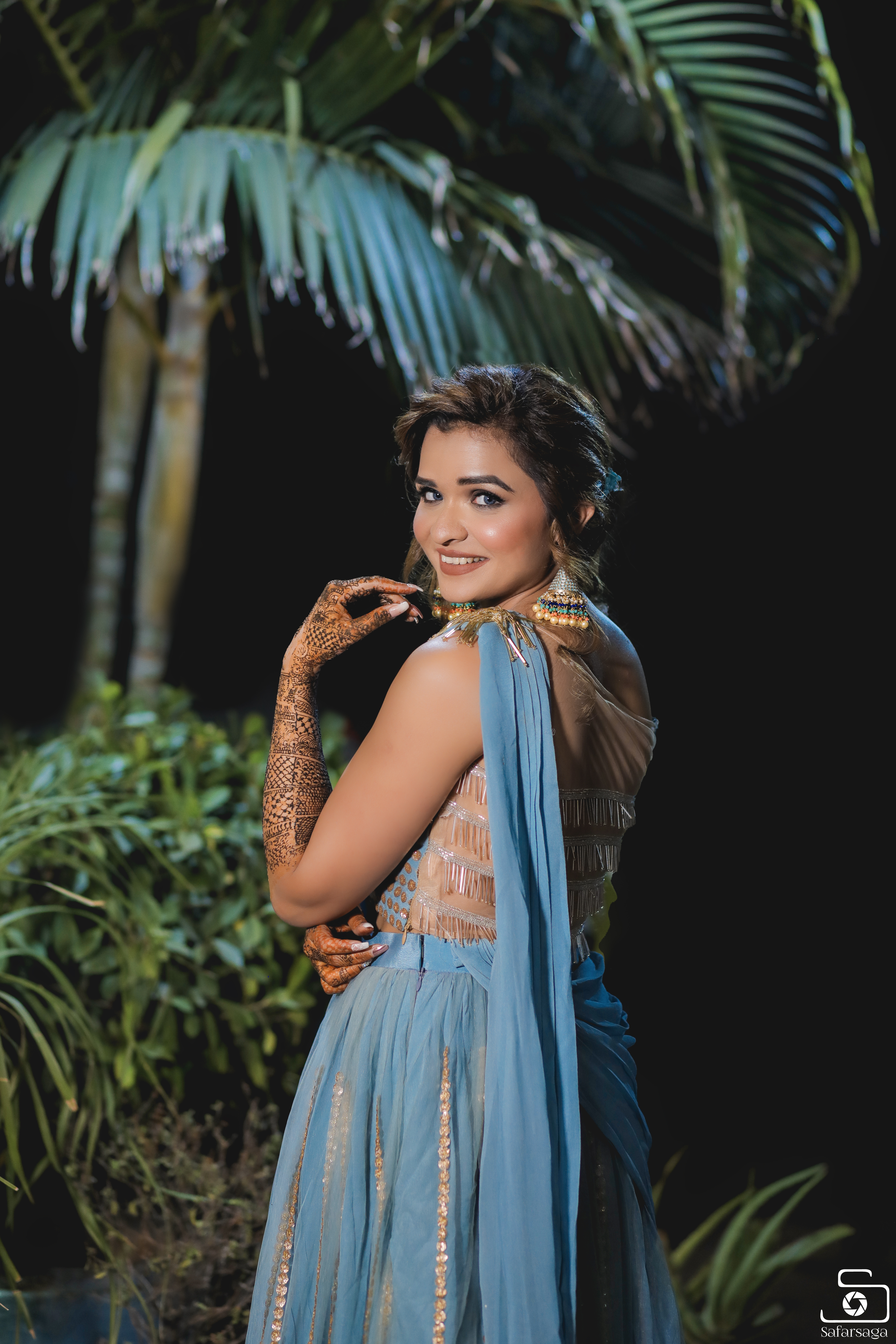 ---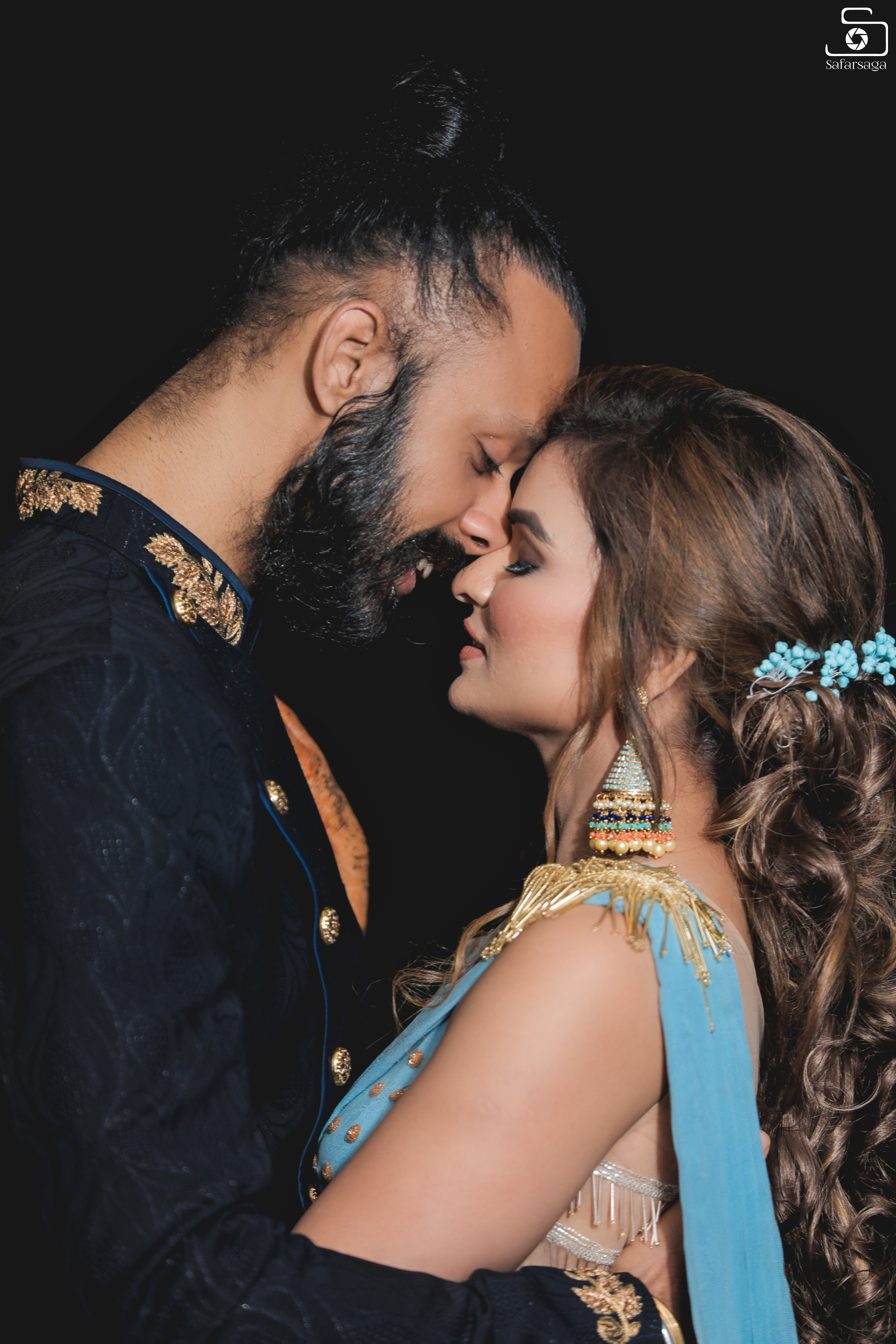 ---
---
---
---
---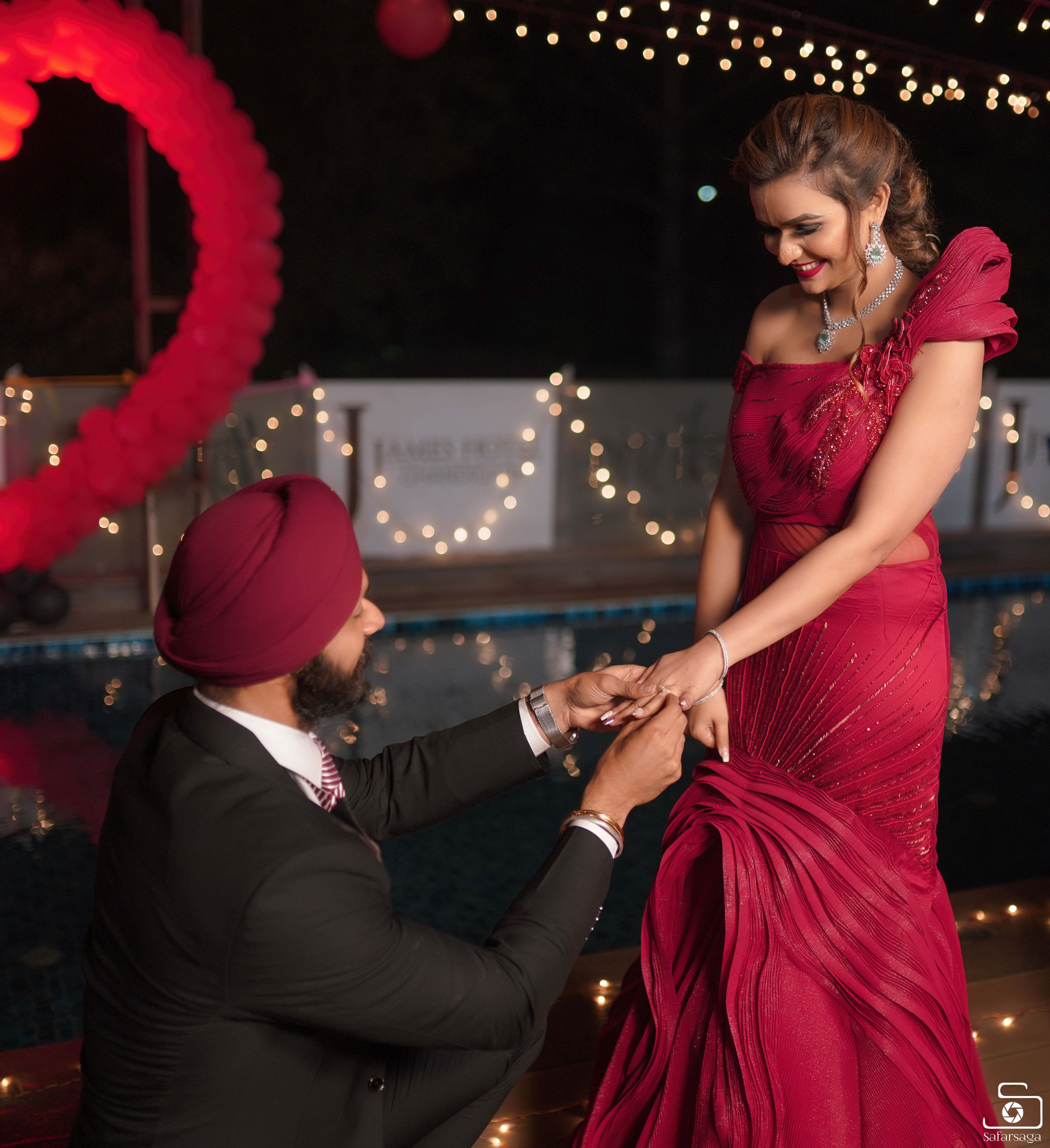 ---
---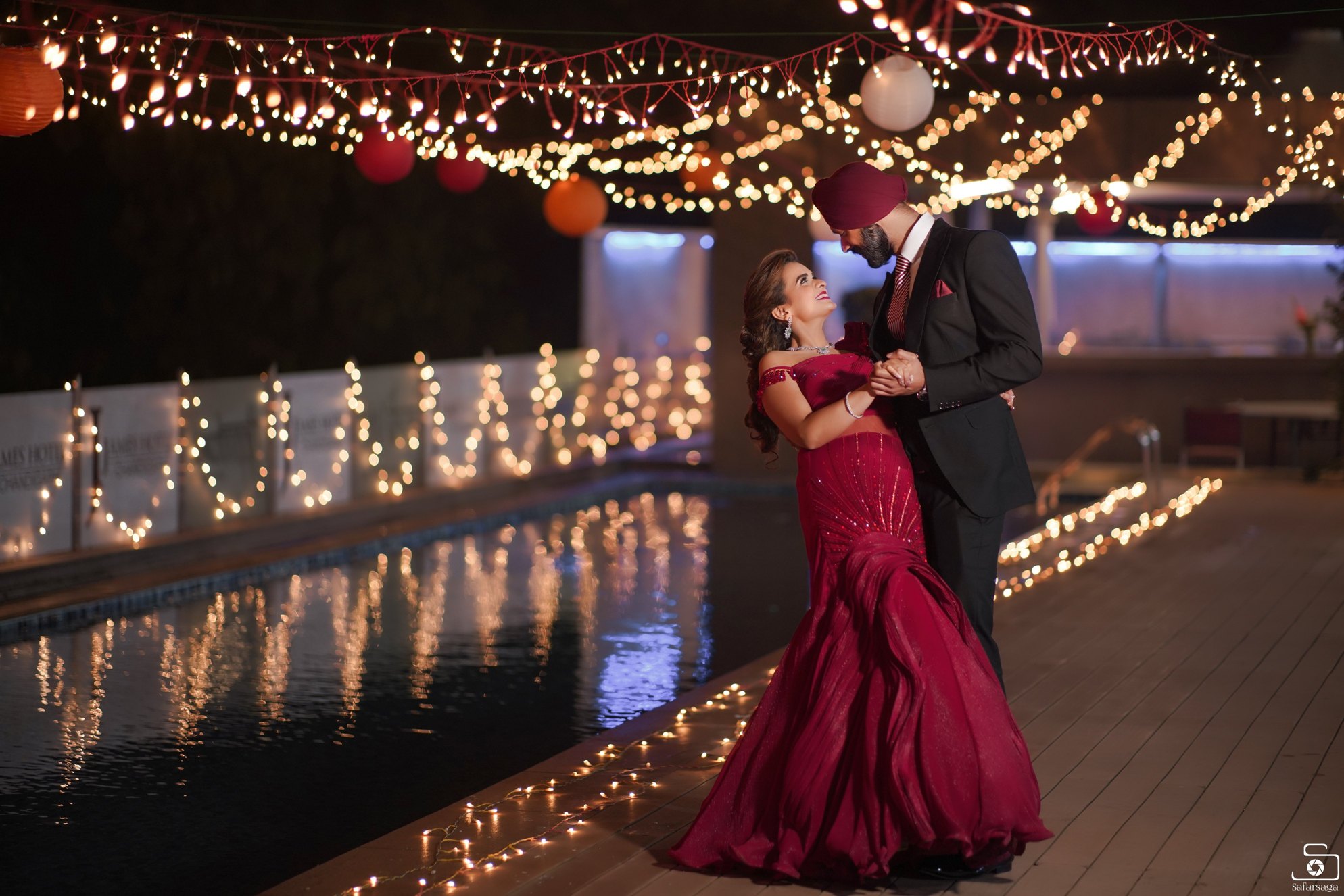 ---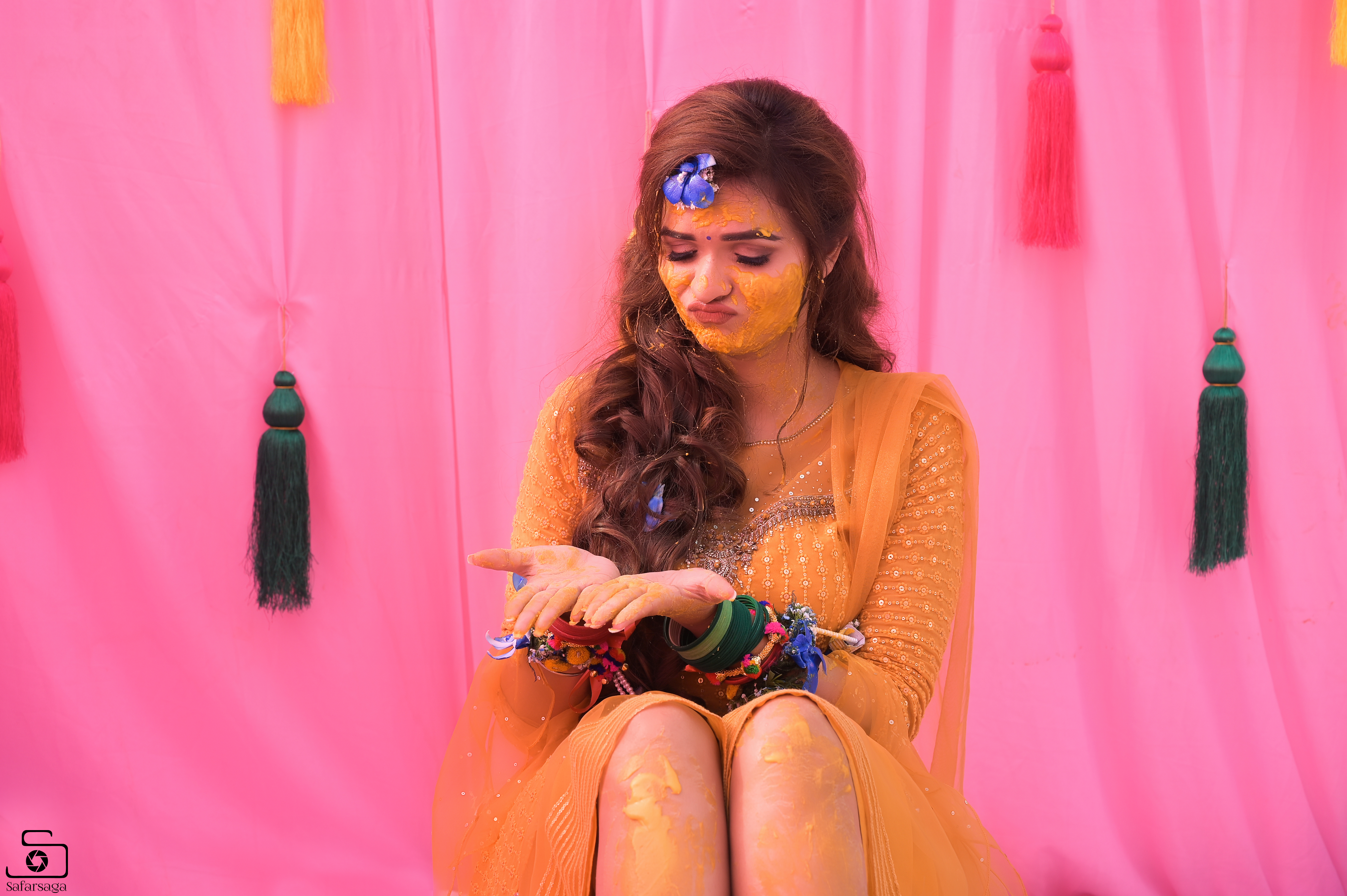 ---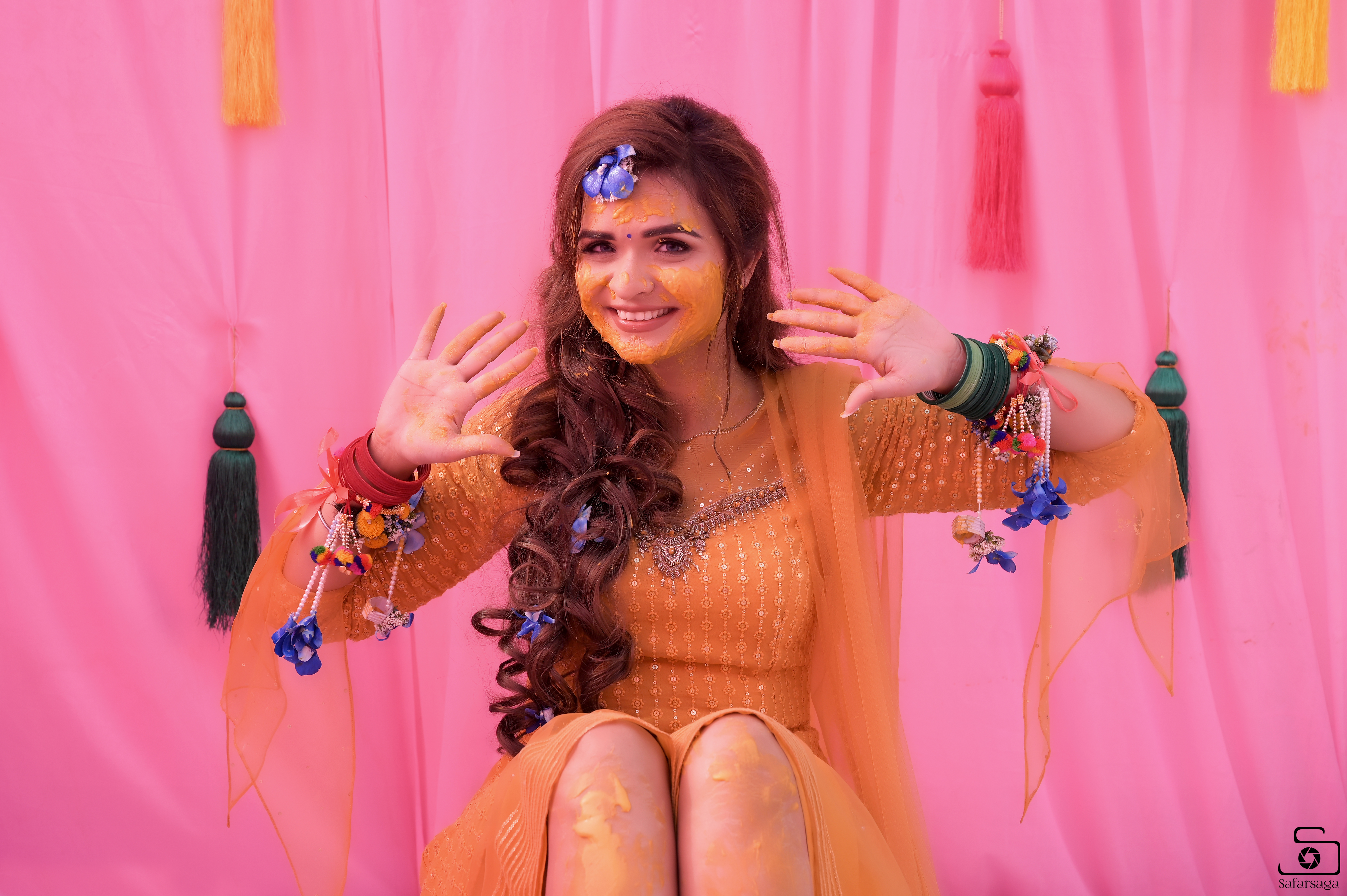 ---
---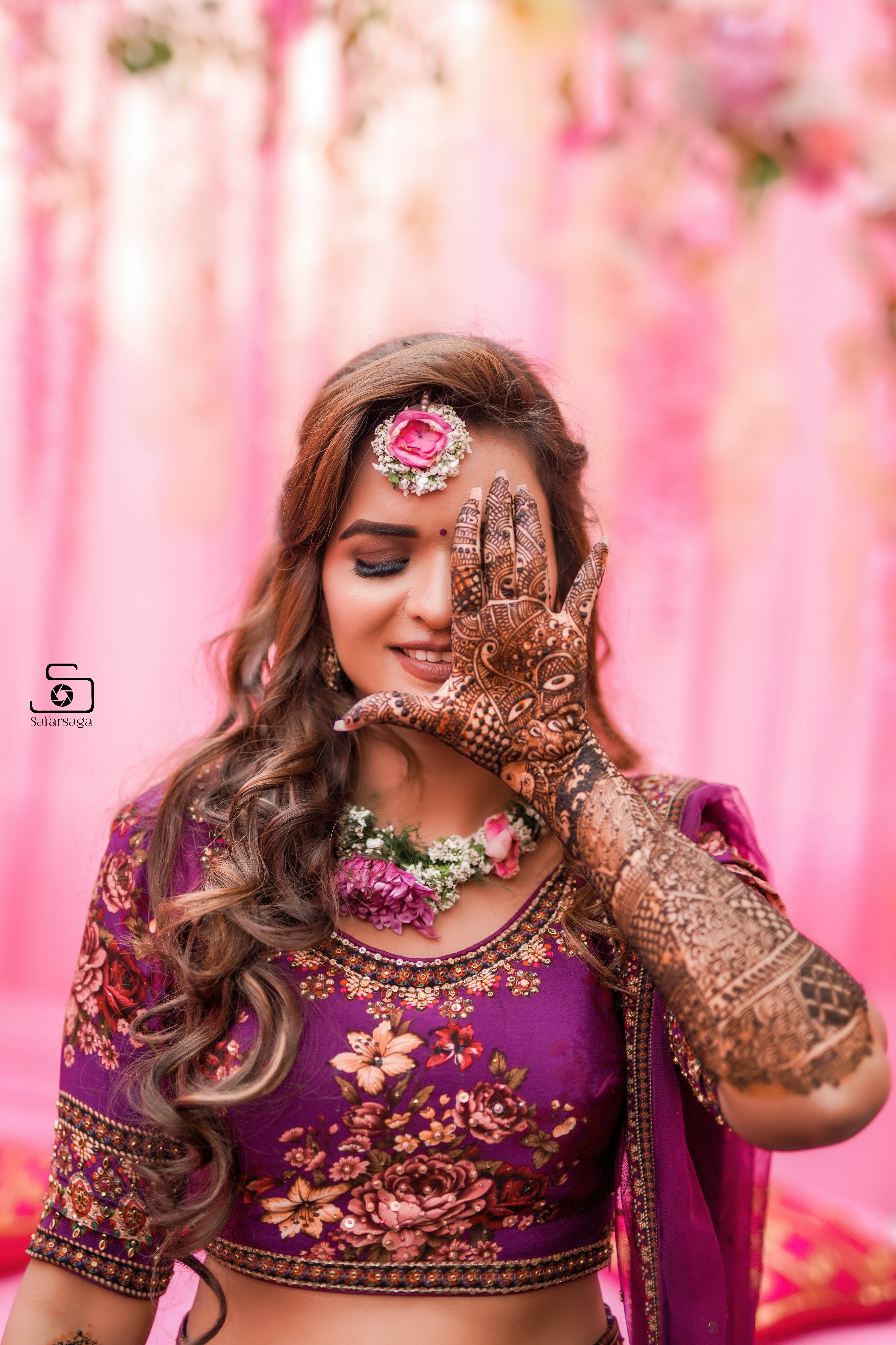 ---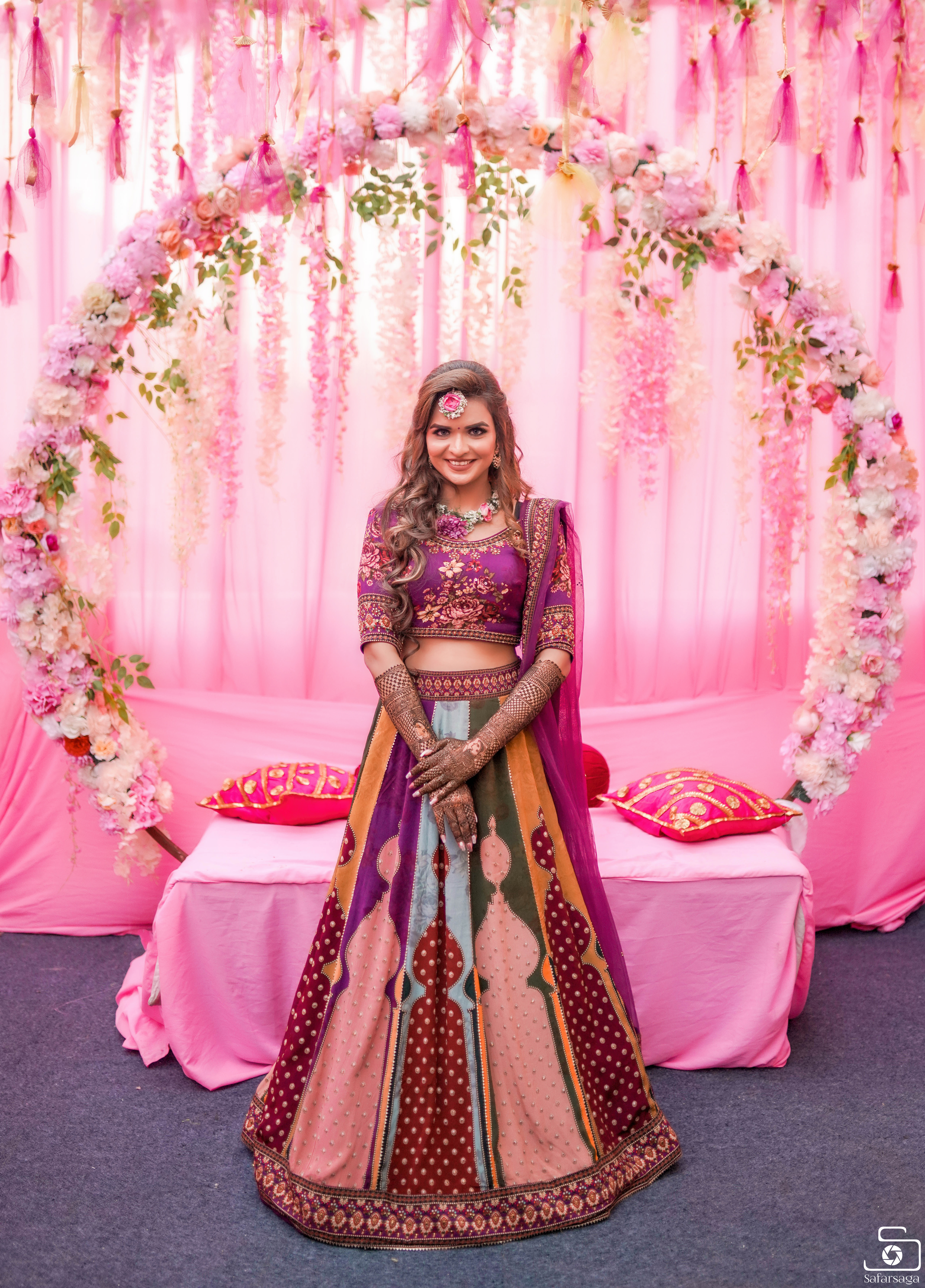 ---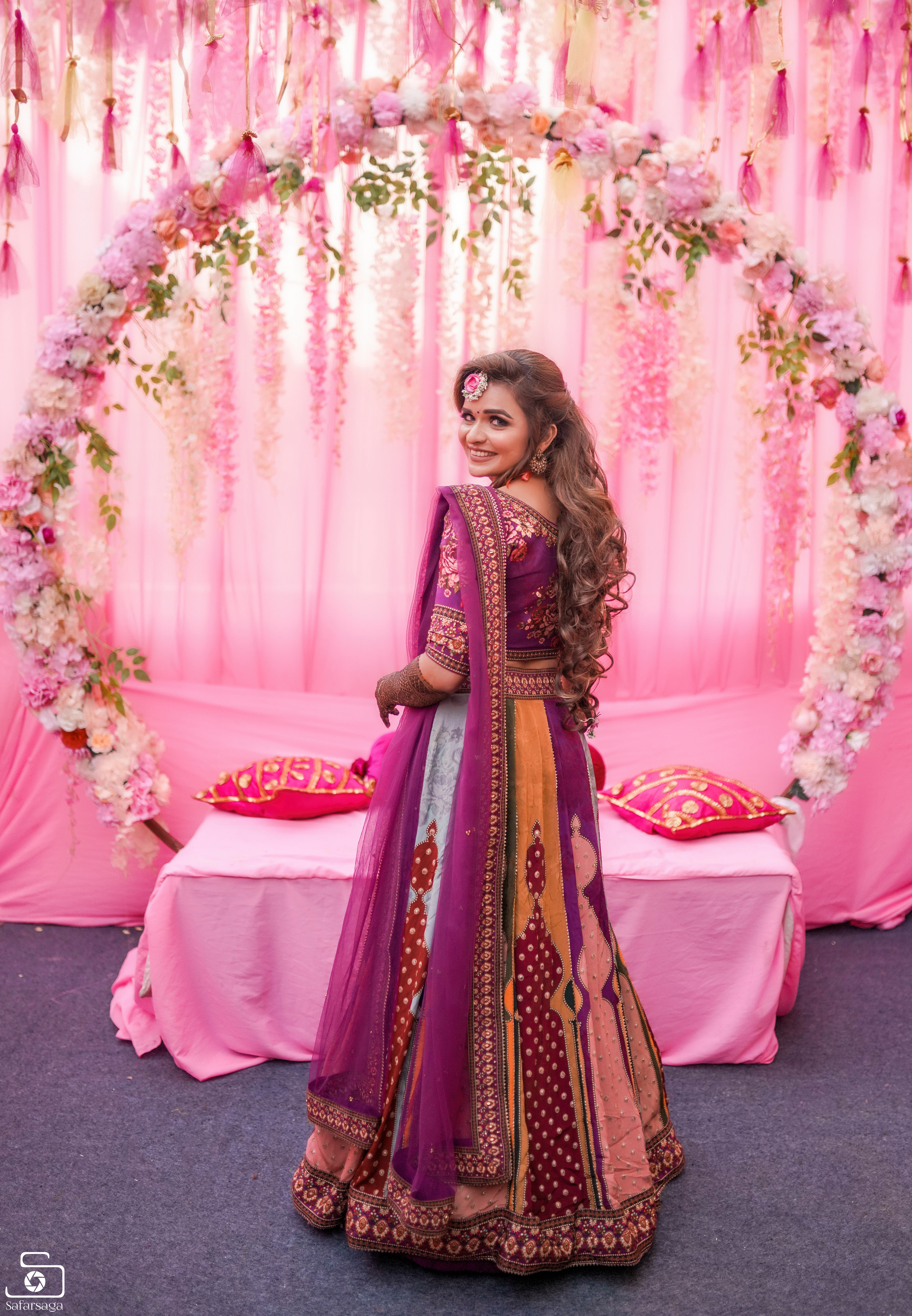 ---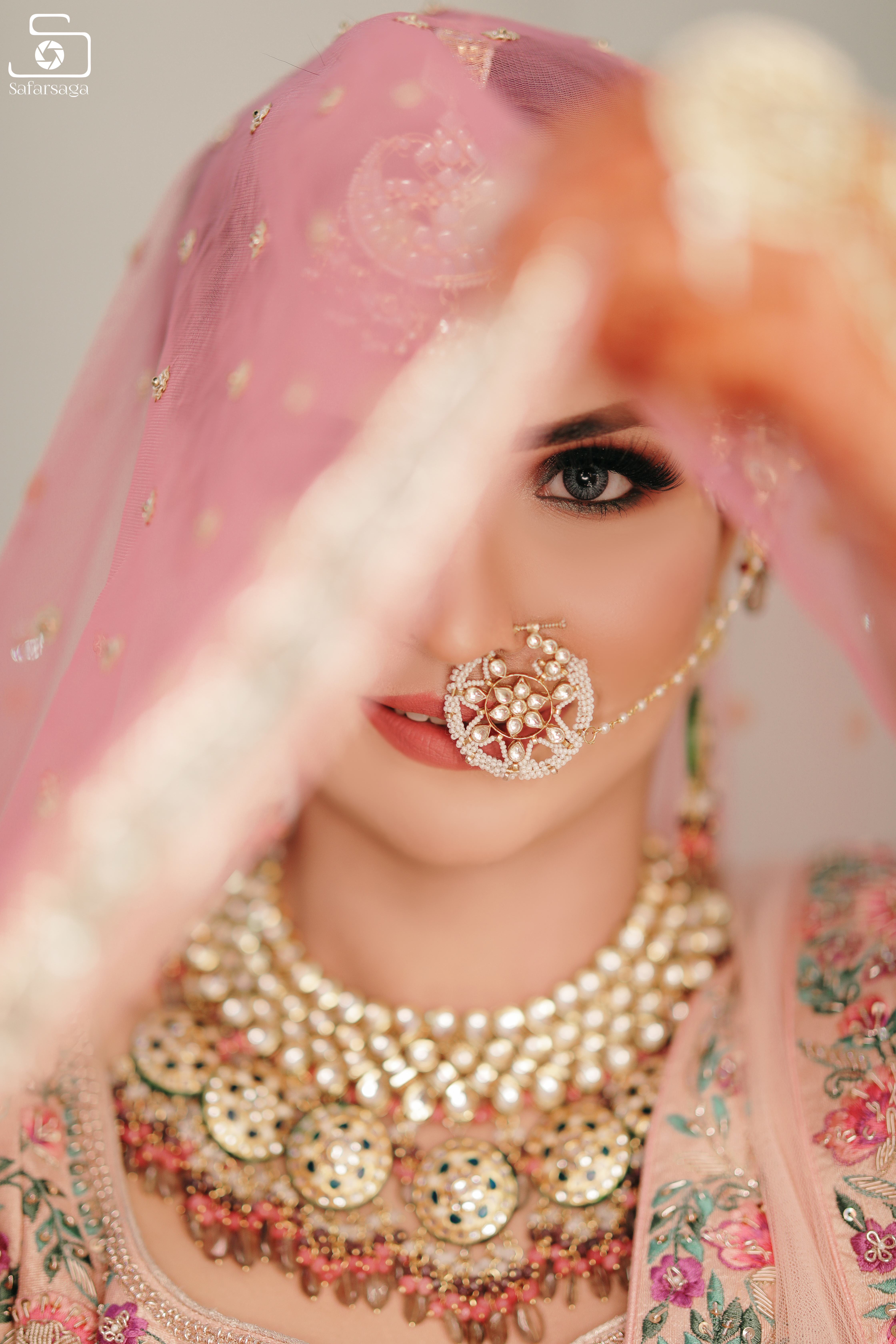 ---
---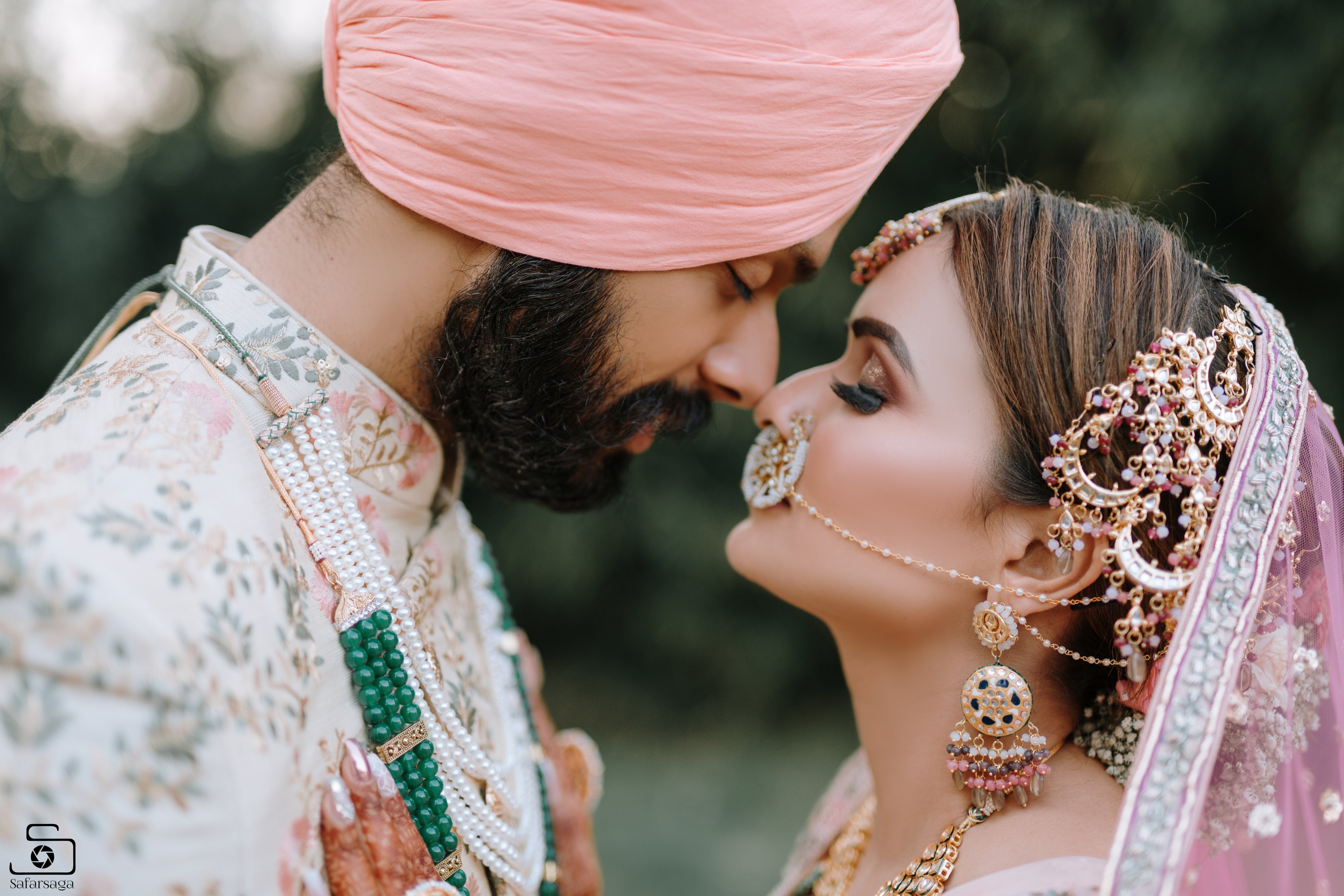 ---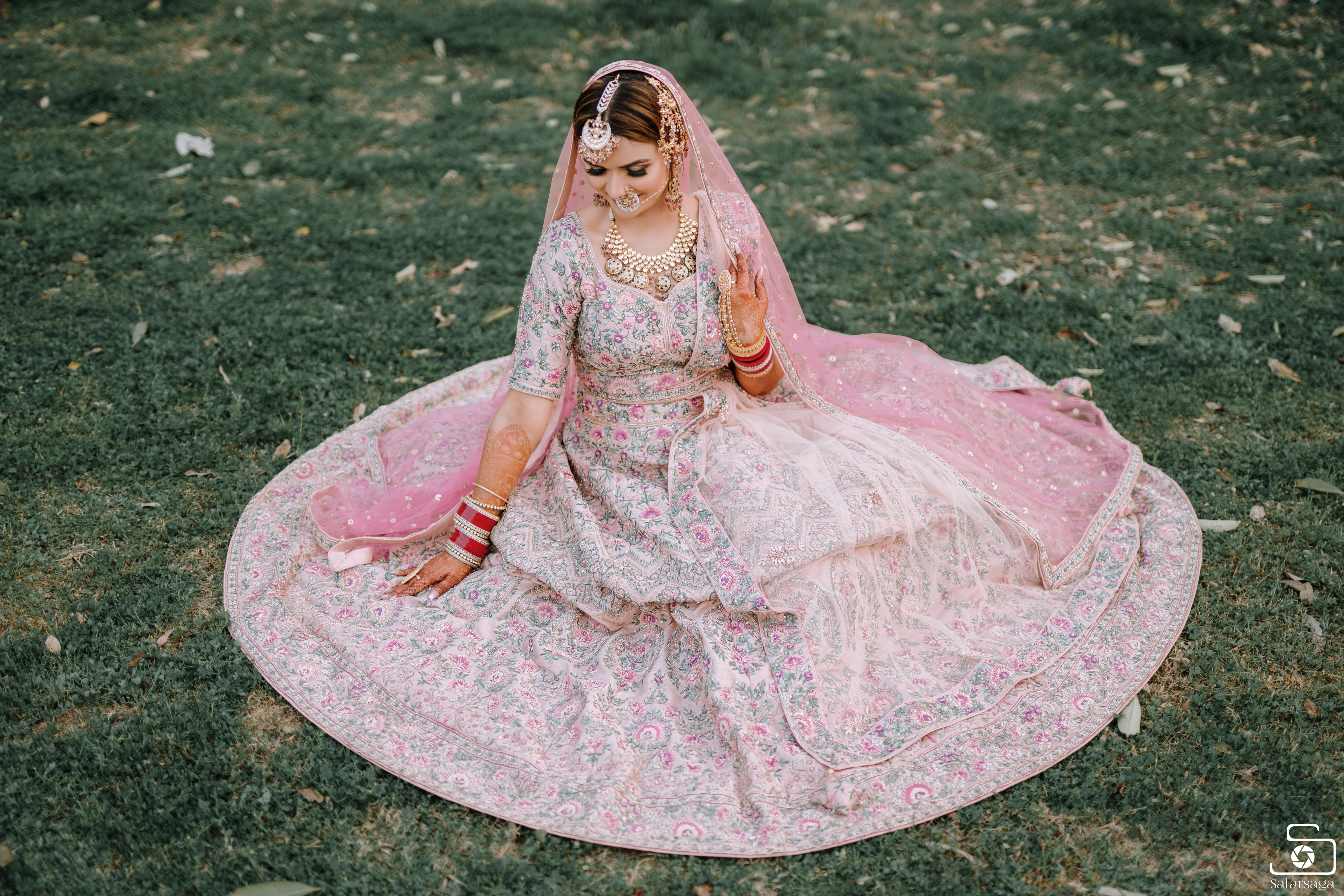 ---
---
Wedding Outfit : Asiana Couture / Engagement And Cocktail Outfit : Young Berry /
Mehandi Outfit : Roopkala Ludhiana /Haldi Outfit : Rubaiyat /
Groom's Wedding Outfit : Motif By Udhay Mahajan /Groom's Cocktail Outfit : Pankaj Tailor /
Groom's Engagement Outfit: Raymonds / Wedding Photographer : Safarsaga Films
---
Checkout more links like this : Proof That Arrange Marriages Can Be Thrilling! | Arranged Turned Love Marriage! A Gorgeous Chennai Wedding! | Fusion Of Two Hearts From Two States! | A Fairytale Wedding : Of Finding A True Love And Life Partner | Wedding Unfolding To Unique Story Of Finding A True Partner