A Bride's Ultimate Guide To Choose The Latkans!
Have you ever wondered of how a Latkan can uplift the look of your lehenga? A Latkan can transform a lehenga into a glamorous and gorgeous one! We all accessorize ourself for the day, here we talk about accessorizing the bridal lehenga and adding that extra oomph to the dream outfit.
Trending this season are the dreamcatcher latkans and cushion latkans. The kaleere latkans will set all eyes on you. Opting for traditional Lehengas? Go for latkans made of pearls, gota and potlis. Add latkans with animal and birds motif, mirror work, pom-poms and cushions if you are wanting to add a quirky factor. Brides can even go for personalized latkans with the name of the groom and bride embroidered on the latkans.
If you wish to do something unique try the metallic latkans with designs such as Eiffel tower, Taj Mahal or Doli. Disney fans can opt for Cinderella Carriage, Unicorn or Flamingo tassels. And there you are all geared up for the day!
Wedding Accessories by Deepthi Balagiri
Design by Leela By Abhinav Mishra
Photography by Tuhina Chopra Photoworks
Design by Anju Modi
Accessories by Namse
Design by Rang by Manjula Soni
Photography by Slice Of Life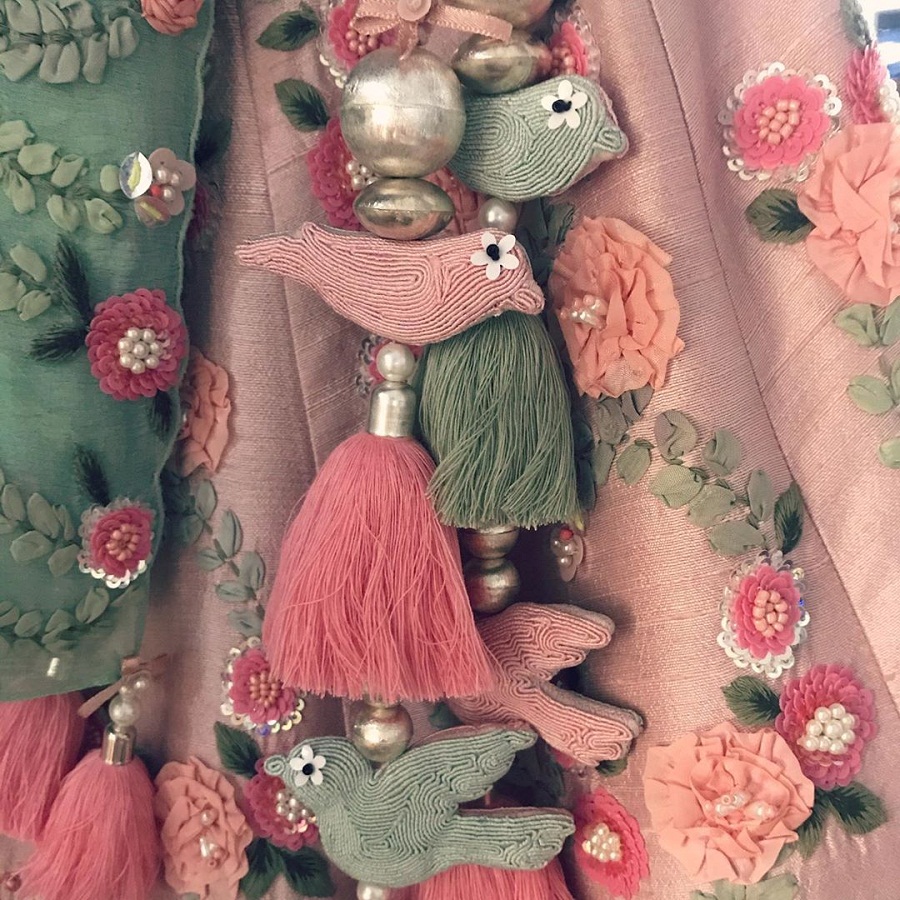 Design by Summer By Priyanka Gupta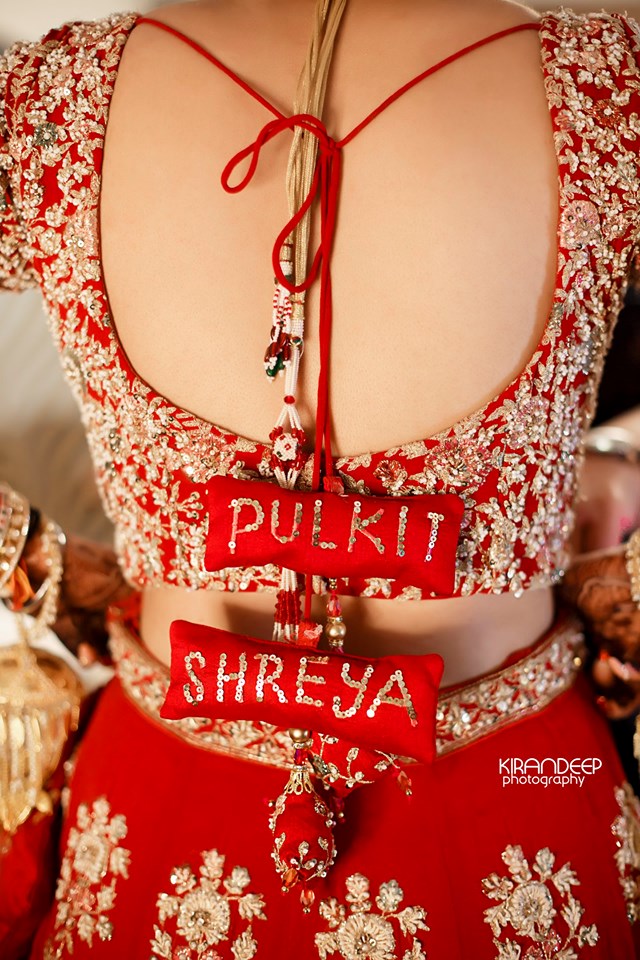 Photography by Kirandeep Photography
Design by Pretty Look
Clothing Brand Atiyaa Wardrobes
---
Checkout more links like this : Outstanding Wedding Tiara Giving You Dazzling Look For Your D-day! | Bloom Like A Flower With These Beautiful Hath Phools On Your Wedding! | 12 Best Groom Safa Style To Go For This Wedding Season! | 7 Shopping Tips To Keep In Mind Before Buying Your Wedding Lehenga !