Tips To Make Your Haldi Extra Special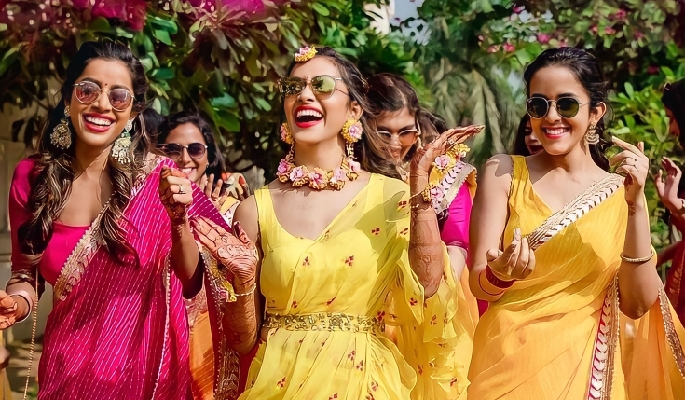 Haldi is a ceremony that is meant to be celebrated with friends and family, where they tease you with your better half's name. It's ultimately a unique feeling. The trends of the Haldi ceremony have changed over time,  be it the traditional style of putting Haldi or playing a yellow holi with closed ones, but are you looking for unique ways to make your Haldi special?
Here are a few ideas to level up your Haldi ceremony! 
---
Multiple Colours Instead Of Just Yellow 
Haldi decors are traditionally done with yellow as their main element. However, you can always try experimenting with new shades. The introduction of new colours in the decor, be it complementary or contrasting, will be a great way to create a statement. 
Via: White Reflections 
This unique theme with darker green background along with vibrant flowers looks exquisite, along with the minimal addition of yellow roof on top.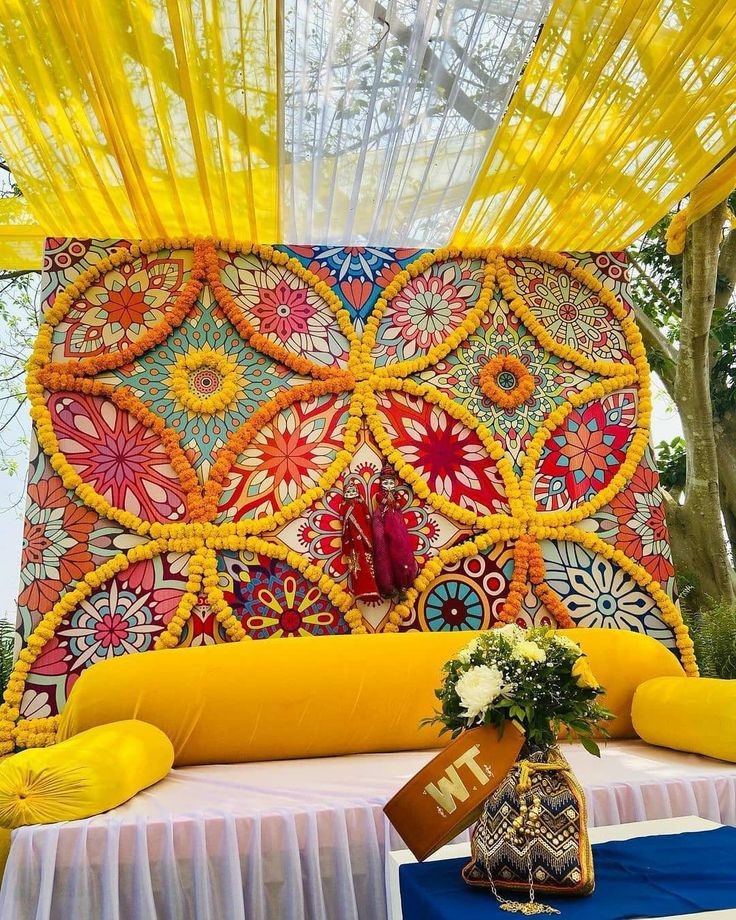 Via: Wedding Twinkles 
Here again, is a unique blend of multiple colours along with yellow as its uniting thread. We're also in awe, of how white has been added to this combination so effortlessly, that looks just amazing.
---
Handprints On Faces, Handprints For Memories
Everyone likes to drop something personal and unique as a memory, and what could be more unique than your handprints? You can add this element, for a subtle yet classy gesture that you'll remember forever.
Via: Magdum Photos 
---
Smoke Bombs 
It becomes important for a cool bride to have a cool haldi ceremony, and we can't expect anything less than a banger. In that case, you can try adding smoke Bombs to your haldi ceremony. 
Via: Shutter Down | Lakshya Chawla 
This mesmerizing click amid shades of yellow and red has our hearts!
Via: Hitched And Clicked
The beautiful smile of gorgeous ladies along with a feminine pink smoke is what we call an amazing haldi picture.
---
Word For The World
Yes! You can play with words to make your haldi ceremony engaging, fun, emotional, or anything you want it to be. From funny captions to senti lines, you can try it all. It can be for both, decor and on the haldi invitations.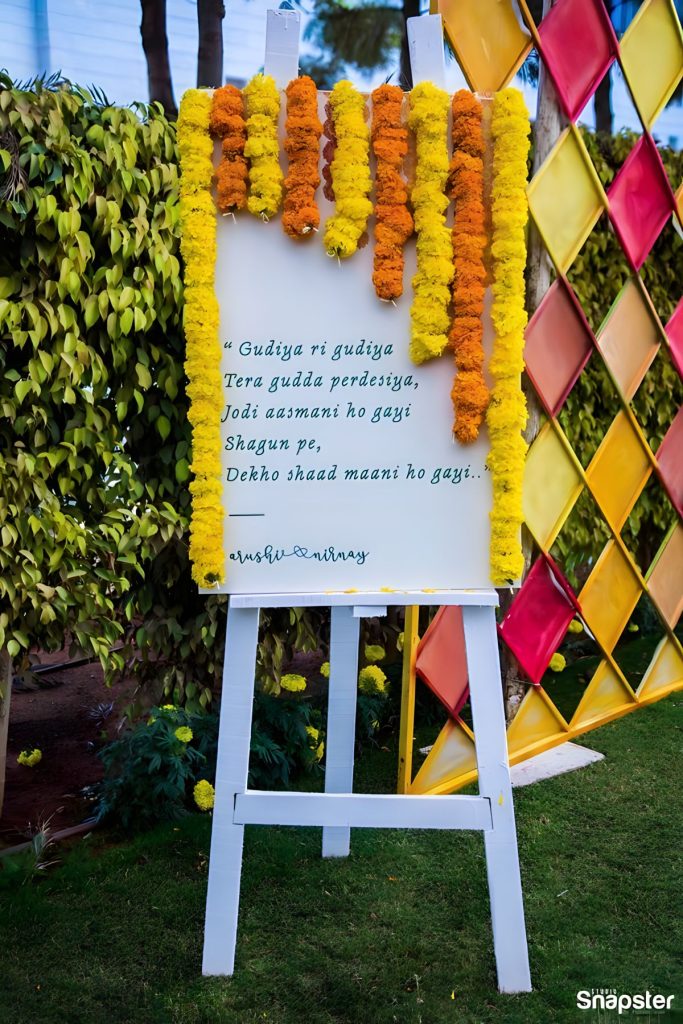 Via: Studio Snapster 
These emotional lines from Kabira Encore won our hearts!
Via: Unknown
How cool it is to print haldi ceremony definitions in such a fun way! We're suggesting you guys to try it out!
---
Goggle-y Swag 
For the cool bride, goggles are a must. So, take on your swagger shades and take those pictures that give you the main character vibes. Not just these pictures were highly in trend back then, but also had a unique style you can add to your haldi pictures.
Via: Israni Photography
The click where the bride said, "hang on, I'll dance my heart out!"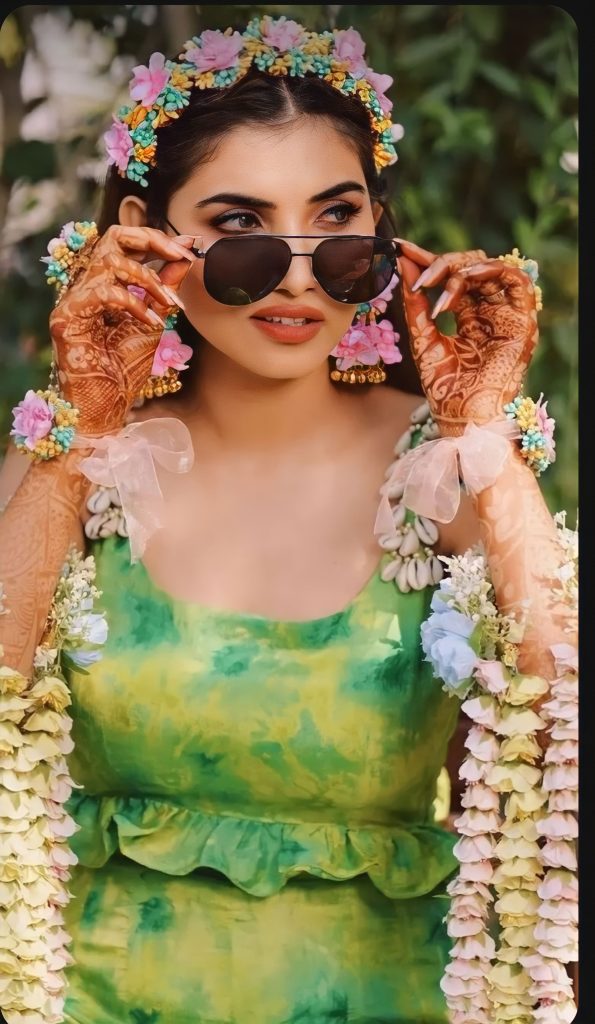 Via: Unknown
We have to say those eyes look so beautiful peeking through those shades!
---
The Haldi ceremony can be overwhelming. It almost seems like the beginning of a grand journey. We have given you some ideas to make your haldi extra special. What are your thoughts? Tell us in the comments below your picks and experiments and for more wedding inspiration ideas explore with weddingplz!
---
Check out more links: Find Your Sole-Mate With Louboutin | Everything You Need To Know About Covid Weddings | Best Wedding Venues In & Around Chandigarh | Destination Wedding Tips & Tricks To Cut Down The Cost | Top 10 Wedding Venues In Udaipur | Lilac: Colour Of The Season Is Sensed And Here's How You Can Inculcate It In Your Celebration