Lilac: Colour Of The Season Is Sensed And Here's How You Can Inculcate It In Your Celebration
Stared in last prime time, lilac shade from the colour palette has set some major colour trends this wedding season. Lilac is a colour that is a pale violet tone representing the average colour of most lilac flowers. It can also be described as dark mauve or light blue. This soothing shade compliments you both in the day and at night and has been spotted among B-town celebrations also. So get on the board to know how you can inculcate it in your celebration & functions.
Celebration Fit
Lehengas
Feel as precious as a pearl when you walk down the aisle drenched in hues of the lilac colour palette. A lehenga in this shade fits like a glove in every celebration.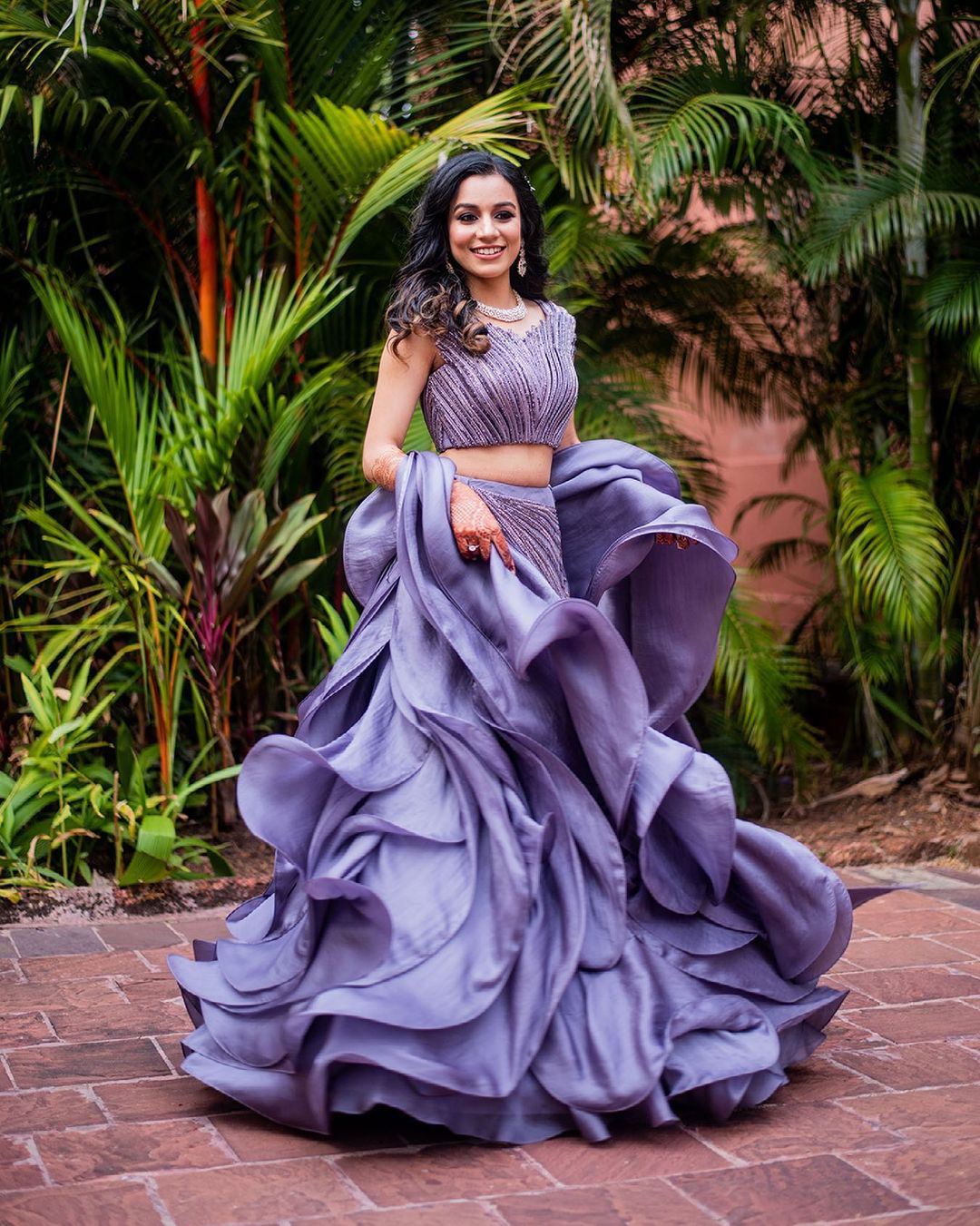 Outfit by Gaurav Gupta
Outfit by Walia Jones
---
Sarees & Suits
For all our brides & bridesmaids, a lilac Indian outfit with the right pair of accessories would be enough to create that dreamy look!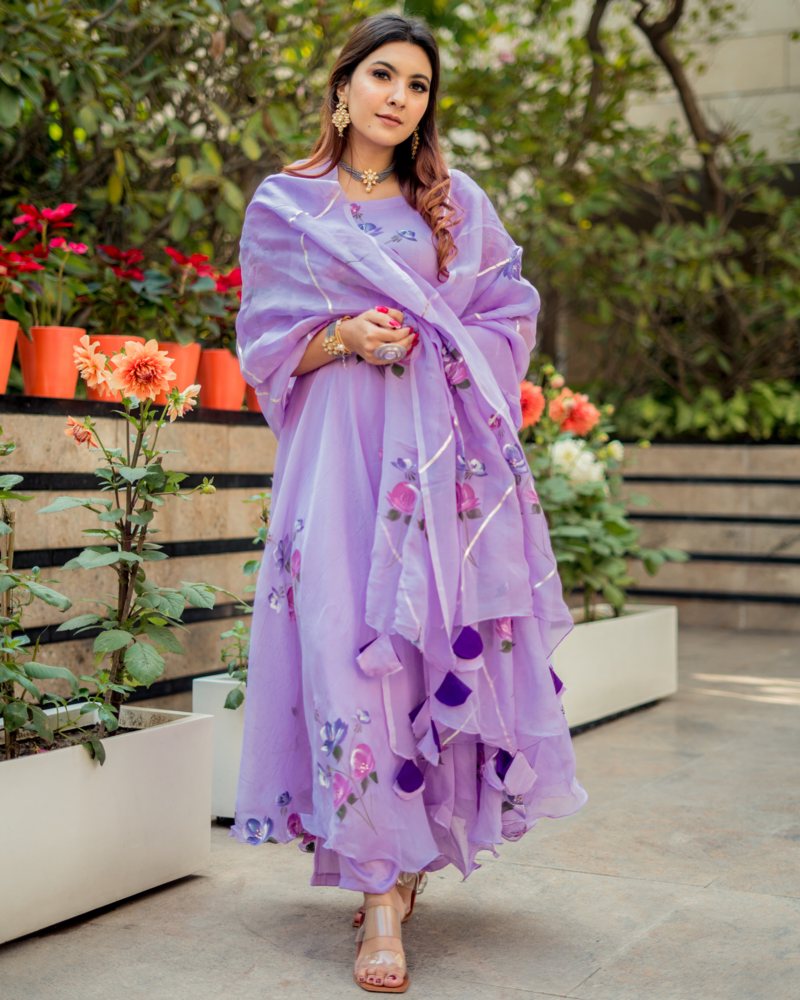 Suit by Aacho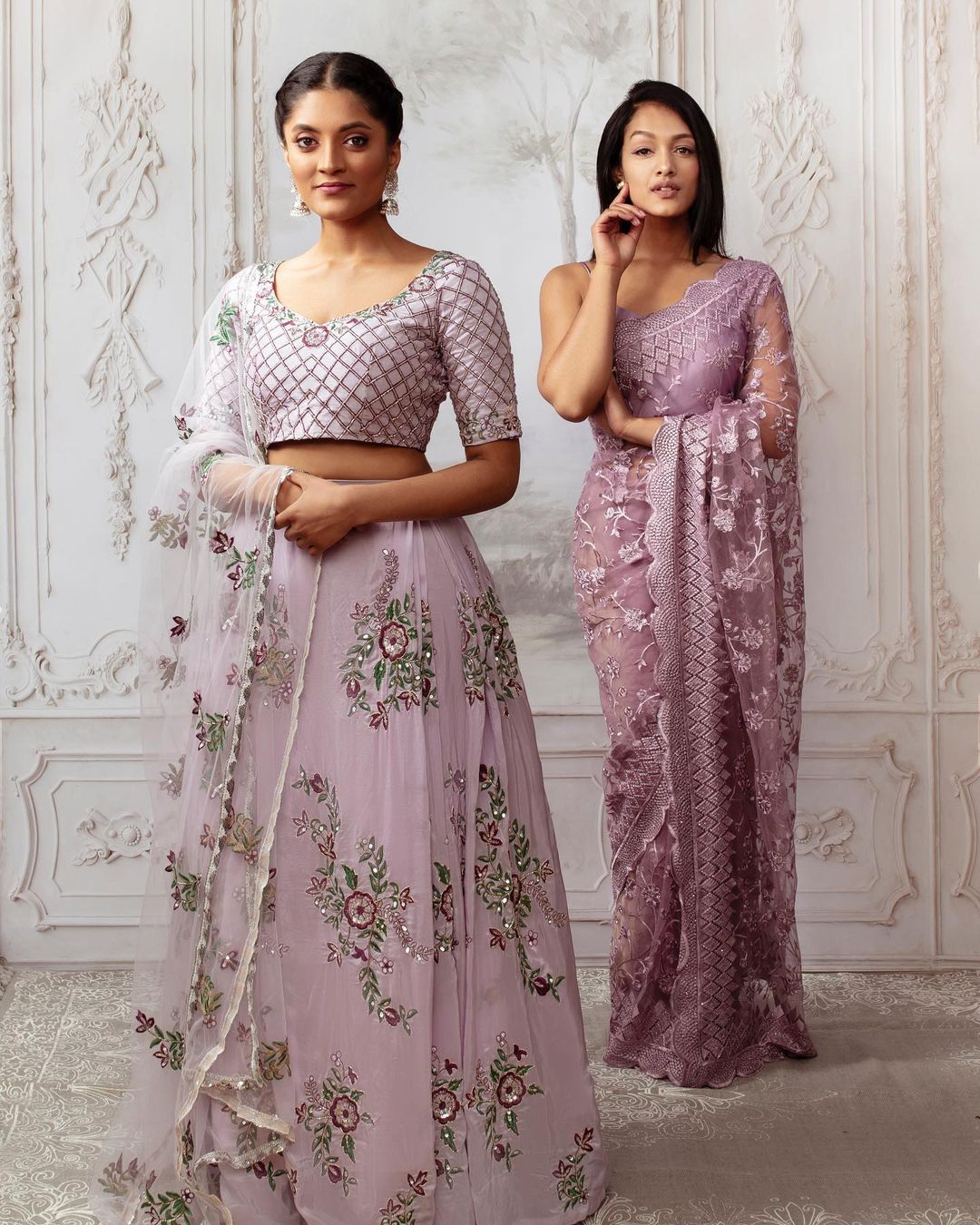 Suit by Loukiya
Saree by Yoshita Couture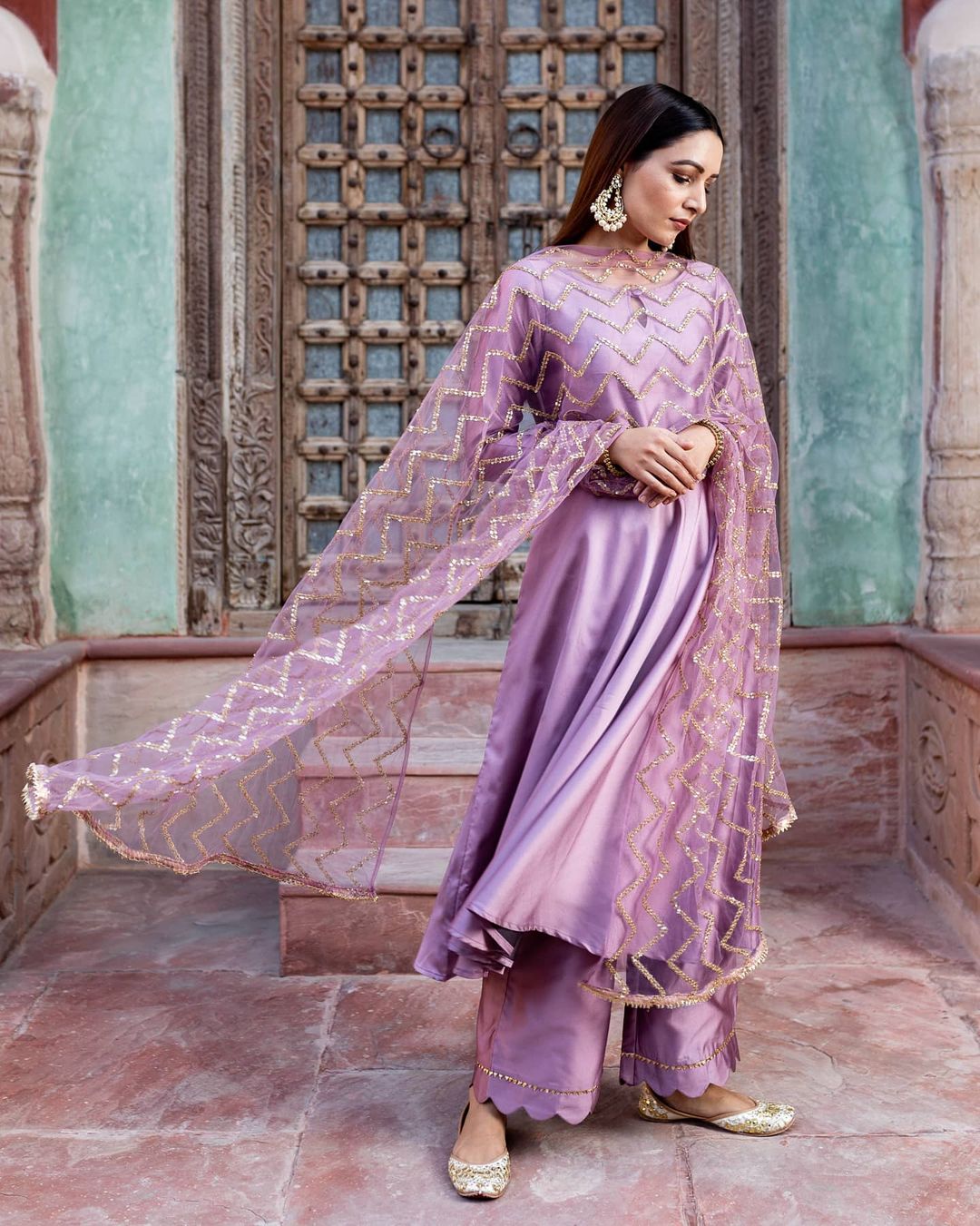 Image by Empress Pitara Clothing
---
Gowns/Dresses
Cocktails gowns are a tricky pick so this modern shade is perfect for that evening charm.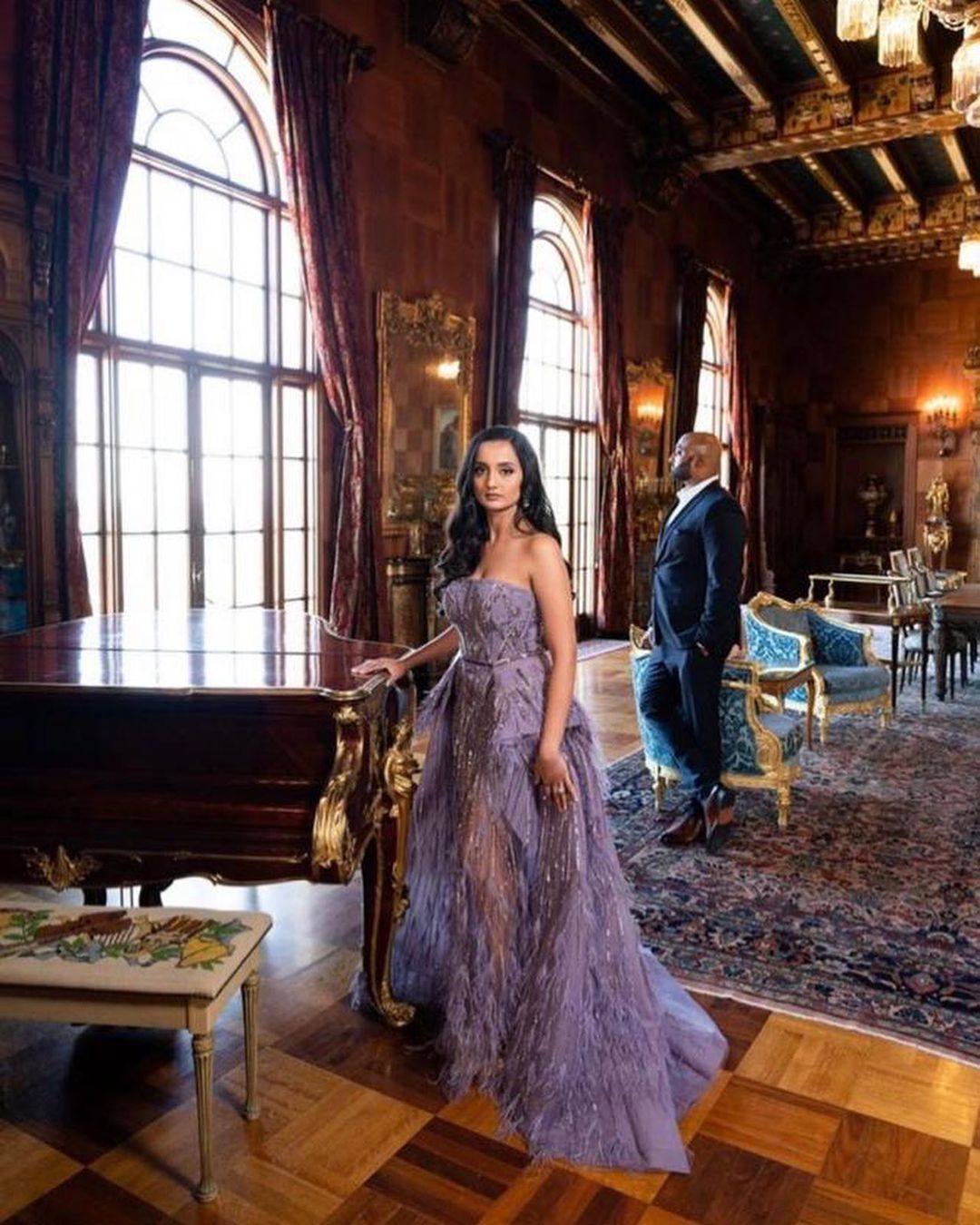 Gown by Gaurav Gupta
---
Sherwanis
Just like us if you also don't believe in gender-specific colours these subtle and not so common sherwanis are just for you.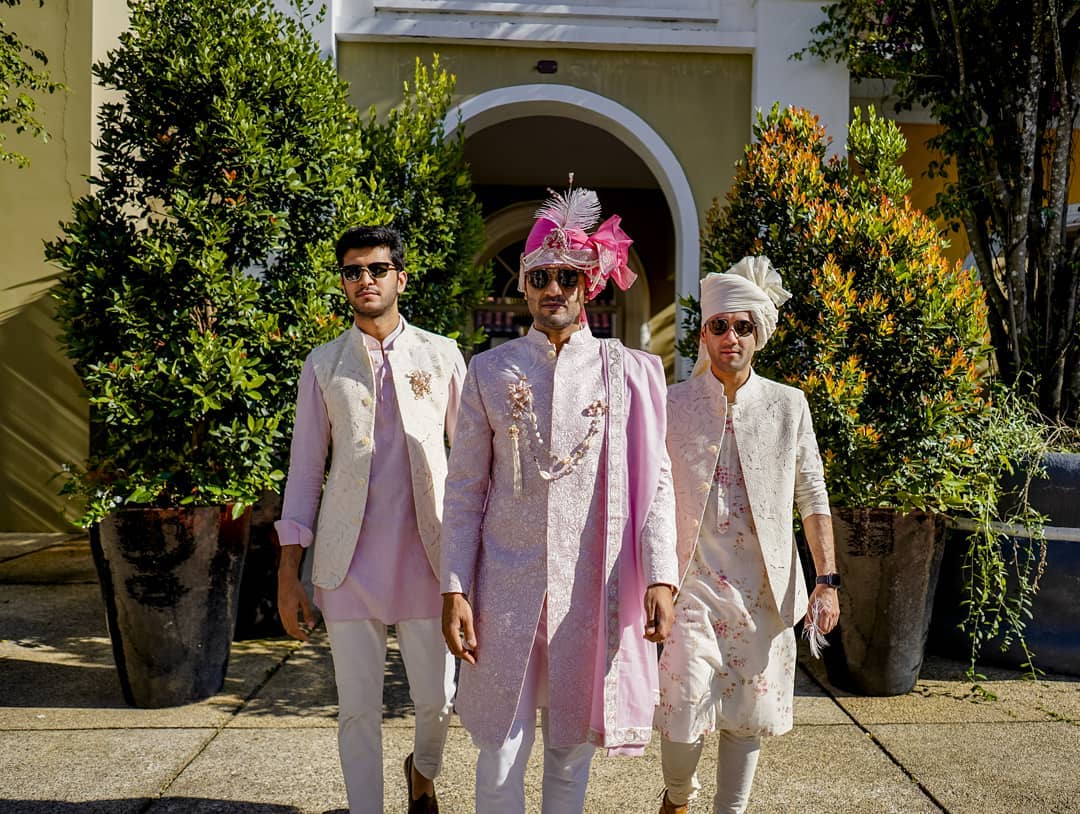 Images by Google
---
Jewellery
Are you also a floral jewellery lover? If yes, then lilac blooms on your haldi or Mehendi ceremony would look so distinctive and chic. Go for it to make them awestruck with your beauty.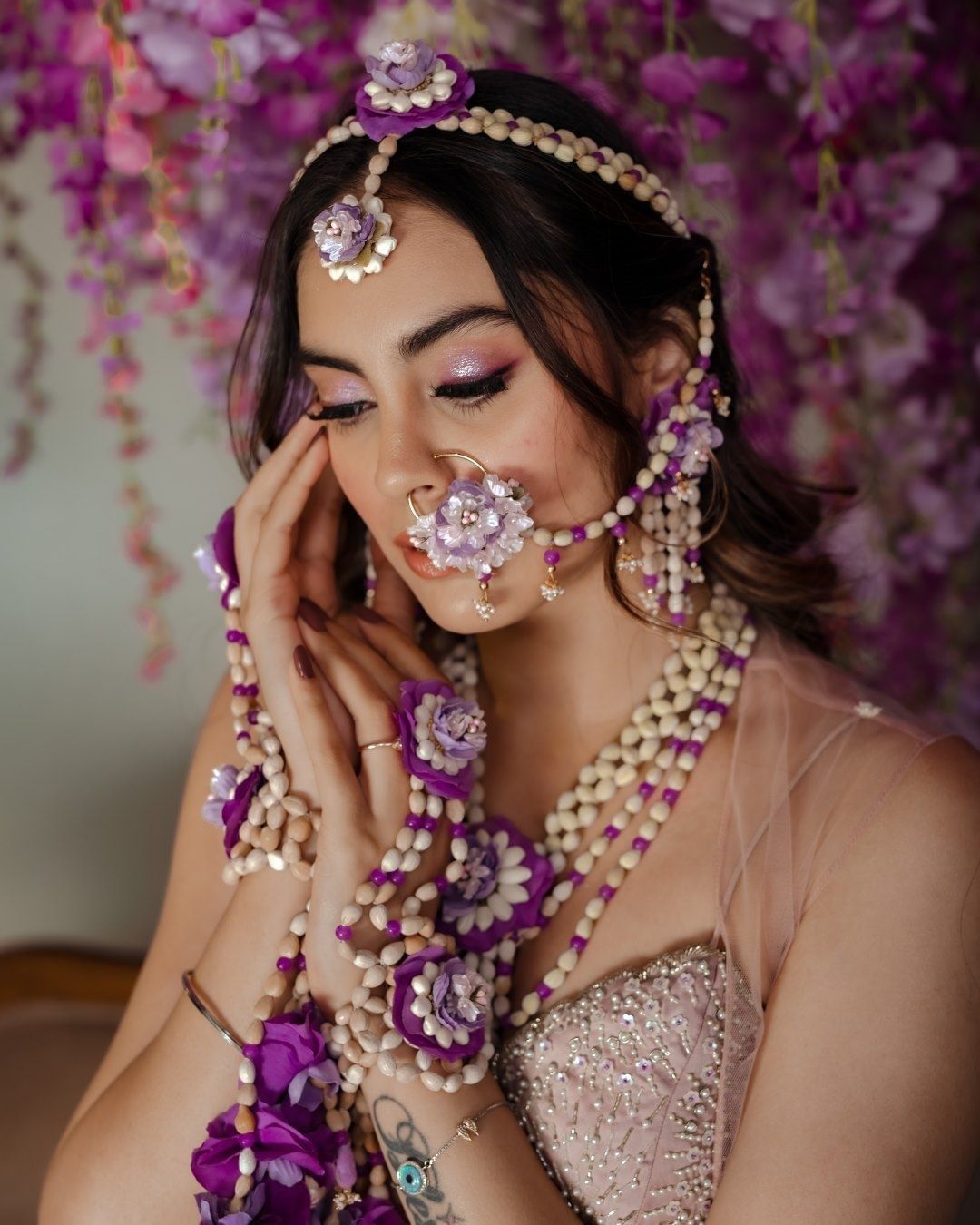 Jewellery by Floral Art By Srishti
---
Decor Ideas
Décor plays a very important role in any wedding and Lilac (Purple) wedding decor can do wonders for your wedding (whether day or night)! The colour is very captivating and luxurious and brightens up any corner beautifully.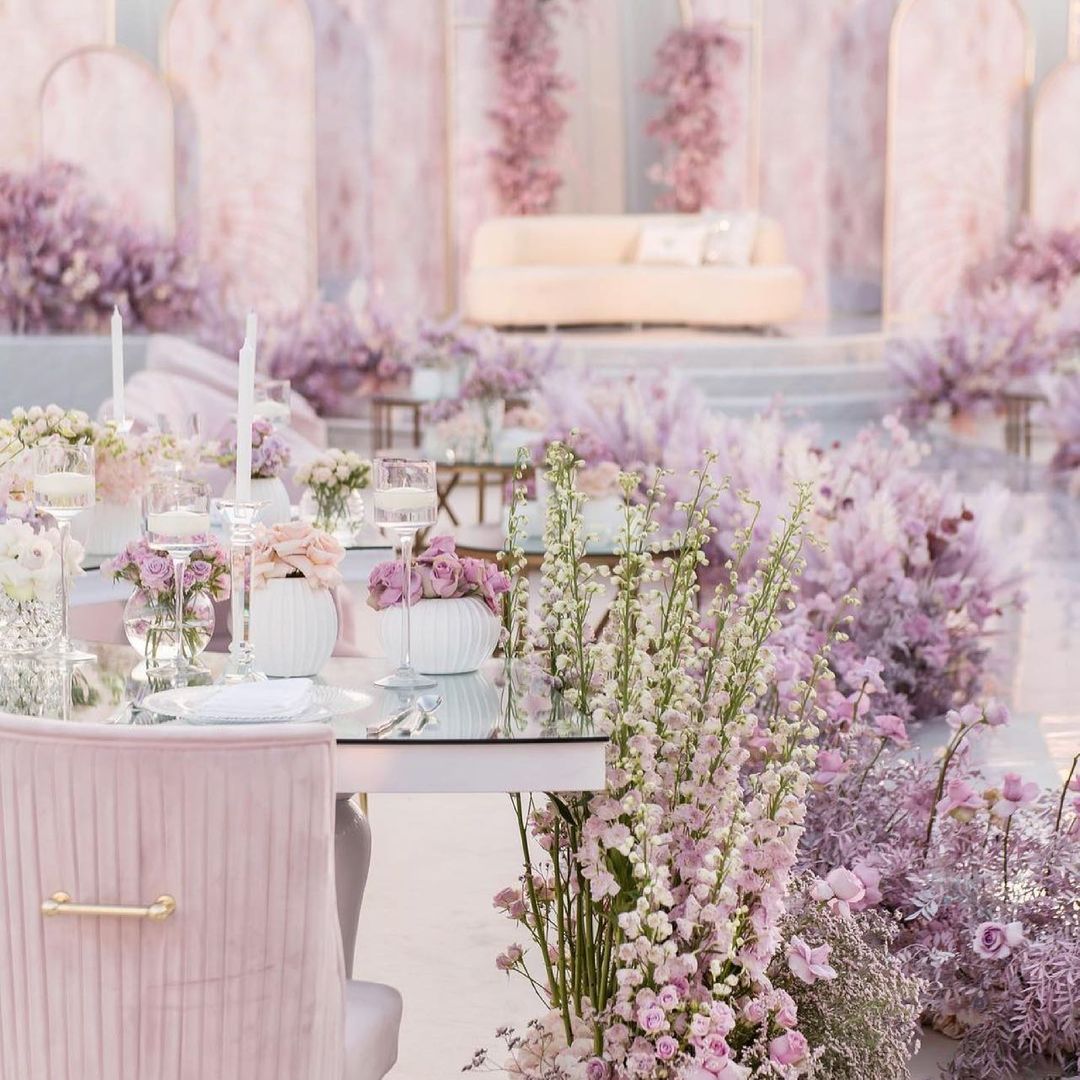 Image by Wedding Decoration Inspiration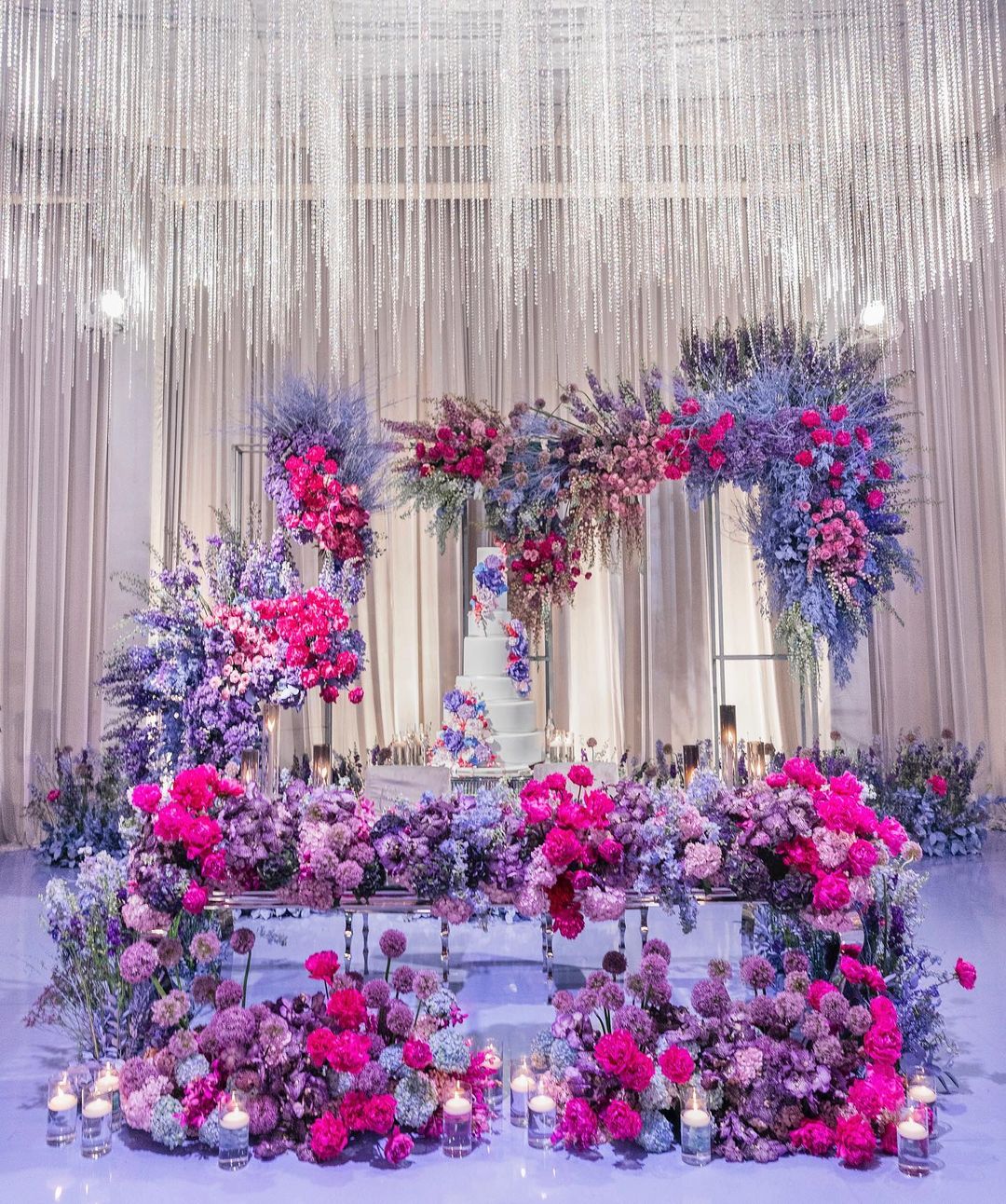 Image by Duke Images
---
Check out more links: Local Indian Brands You Can Add To Your Visiting List.| Colour Trend Wedding Season 2021 Will Have| Sharara Designs Outfit, A Best Option To Give Stunning Look Intimate Wedding!| Leave Behind That Traditional Outfits And Pick These Elegant Gowns For Your D-day!| Impeccable Lavender Lehengas For Year 2021 Intimate Wedding Season For Our Real Brides To Get Beautiful Look!