Pin Worthy Wedding Makeup Ideas for Upcoming Brides!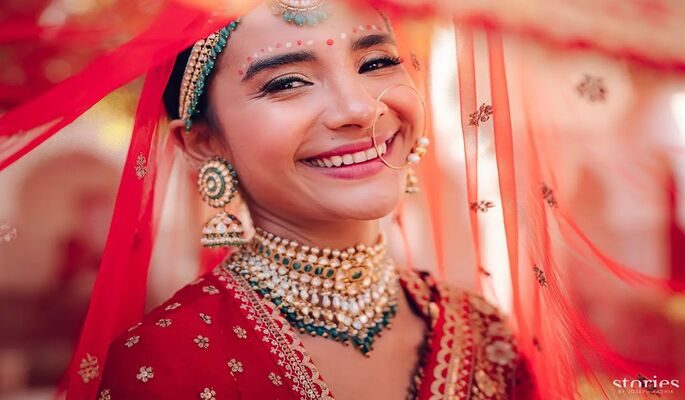 Think back to all the clichés in your mind about the quintessential Indian bride—and then toss them all away. Bridal makeup has changed a lot from the standard liner and red lips formula. It has been a beautiful transition to witness. Today, there is no right or wrong but it's salient to remember that your wedding photos will last a lifetime. So don't just emulate trends rather understand what suits you and stick to it.
Ahead, we spotlight our favourite makeup ideas for our brides-to-be.
No-Makeup Makeup
The "less is more" philosophy is a classic for a reason. There's no going wrong with it. In this case, it means a very clean, simple look with subtle tones to contrast the colour of your wedding day attire.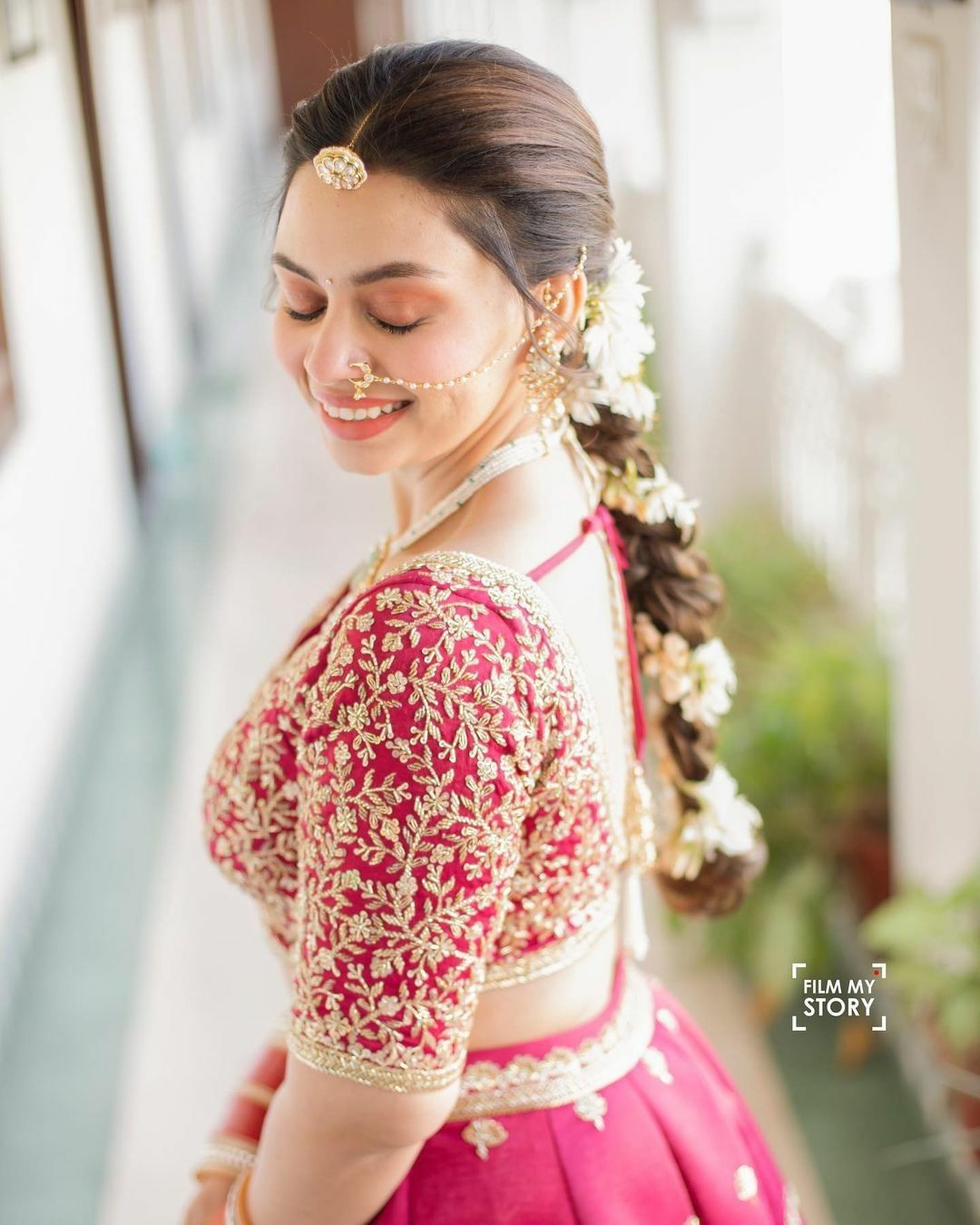 Makeup by Niharika Gokhale
---
Play with Lip Colours
Move over red lips, there are new favourites in town and brides are loving the change! It's the perfect accompaniment to ivory or beige outfits that are becoming increasingly popular with Indian brides.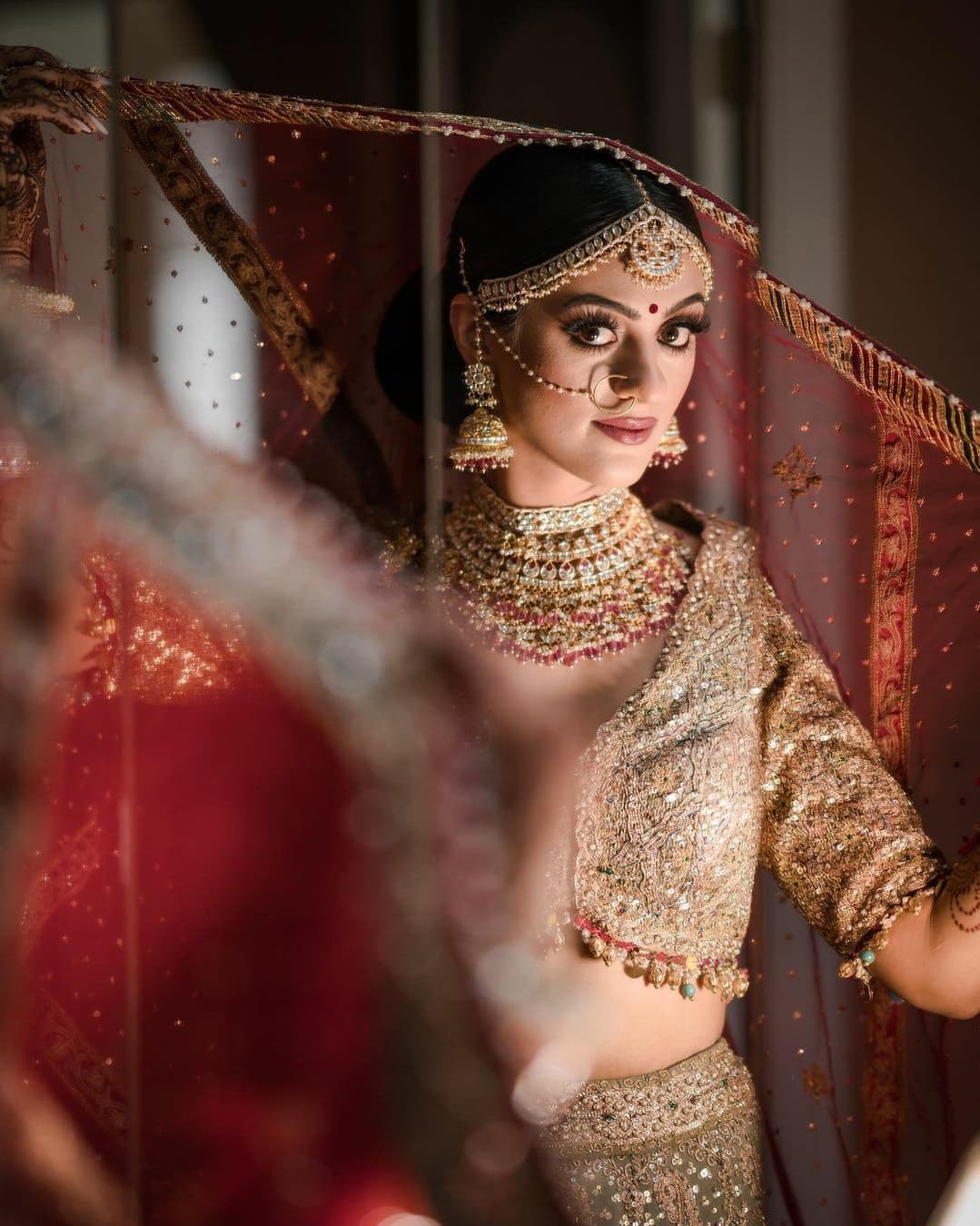 Makeup by Denise
---
Coloured Liner
Coloured liners, from electric blue and teal to Barbie pink and tangy oranges, are all over the runways. It was bound to seep into bridal beauty looks, too! While we might not recommend you this for the wedding day, it's the perfect opportunity to experiment with your pre-wedding looks, such as for the mehndi or sangeet.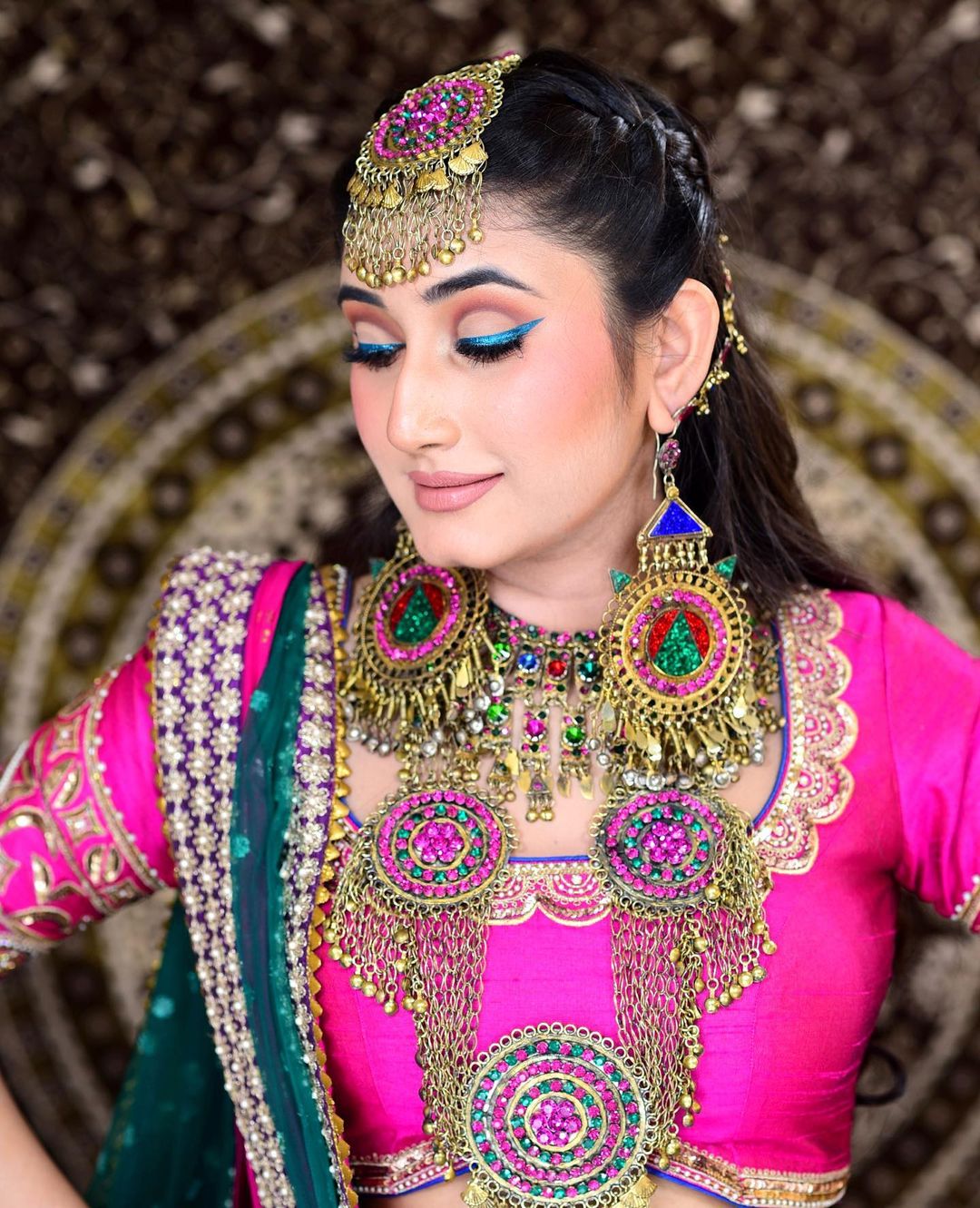 In Frame Avneet Kaur
---
Smokey Season
We remember how smokey dark eyes were in trend a few years back. Well, you can still go for it but don't forget to keep the rest of your face sober & subtle, else you might overdo the entire look!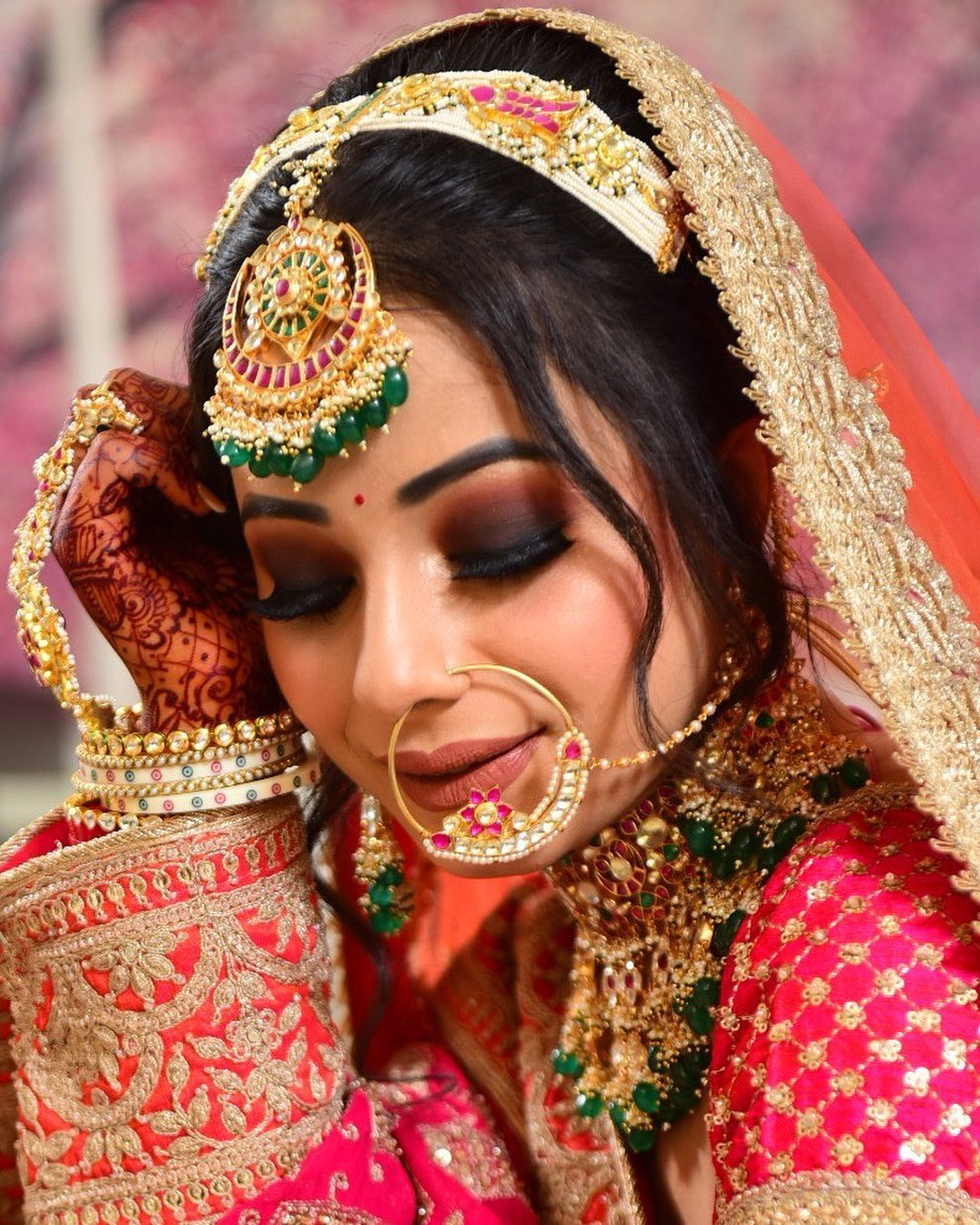 Makeup by Parul Garg
---
Winged Eyes
A winged liner look will never quite go out of style. The retro favourite has evolved over the decades, and in its current rendition, it is soft and sophisticated.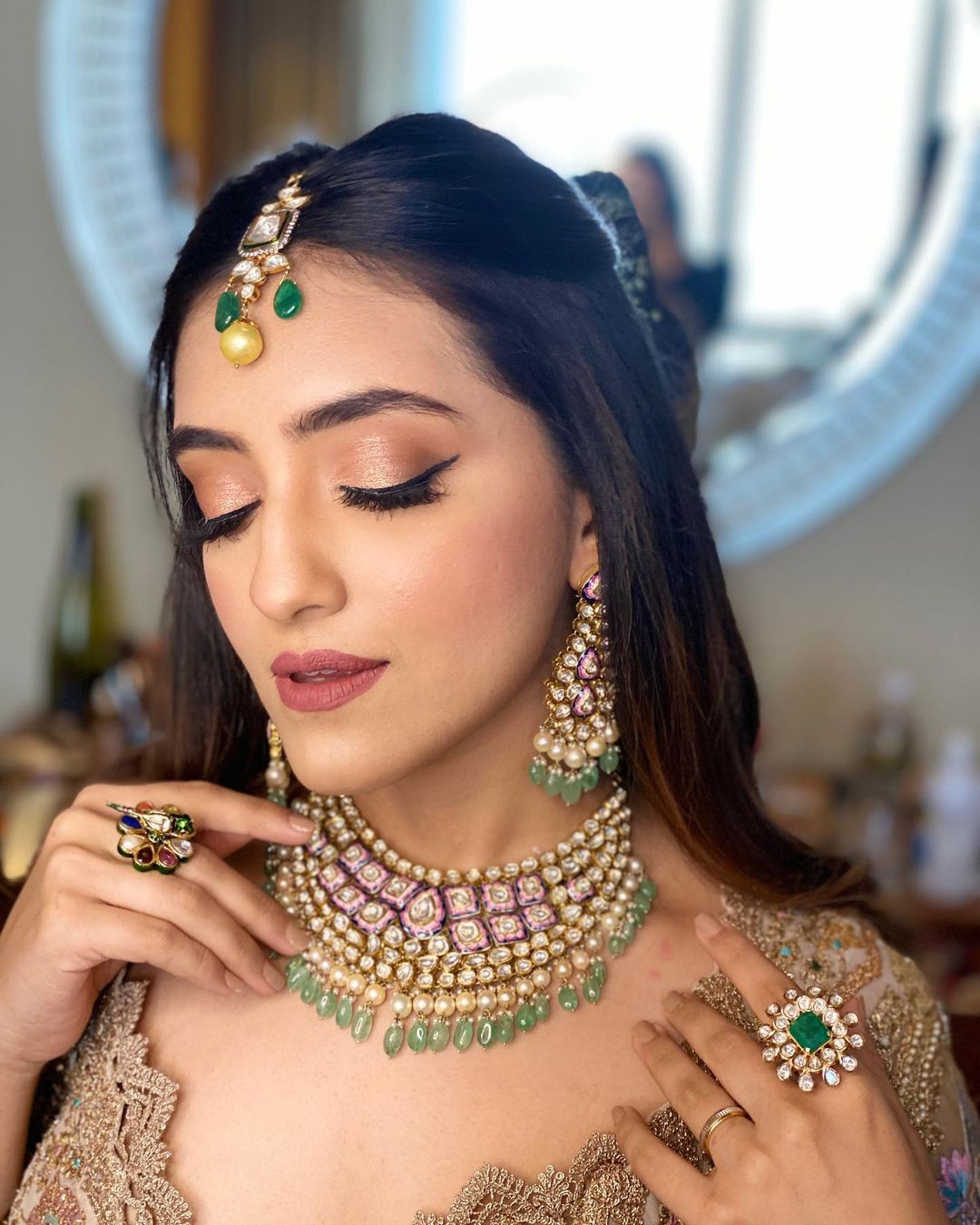 Makeup by Kajol Paswan
---
Metallic Tones
When in doubt, say yes to metallic tones, predominantly gold, silver, and bronze. Bronze eyes nicely complement traditional occasion wear and are best accentuated with a hint of highlighter and blush to match.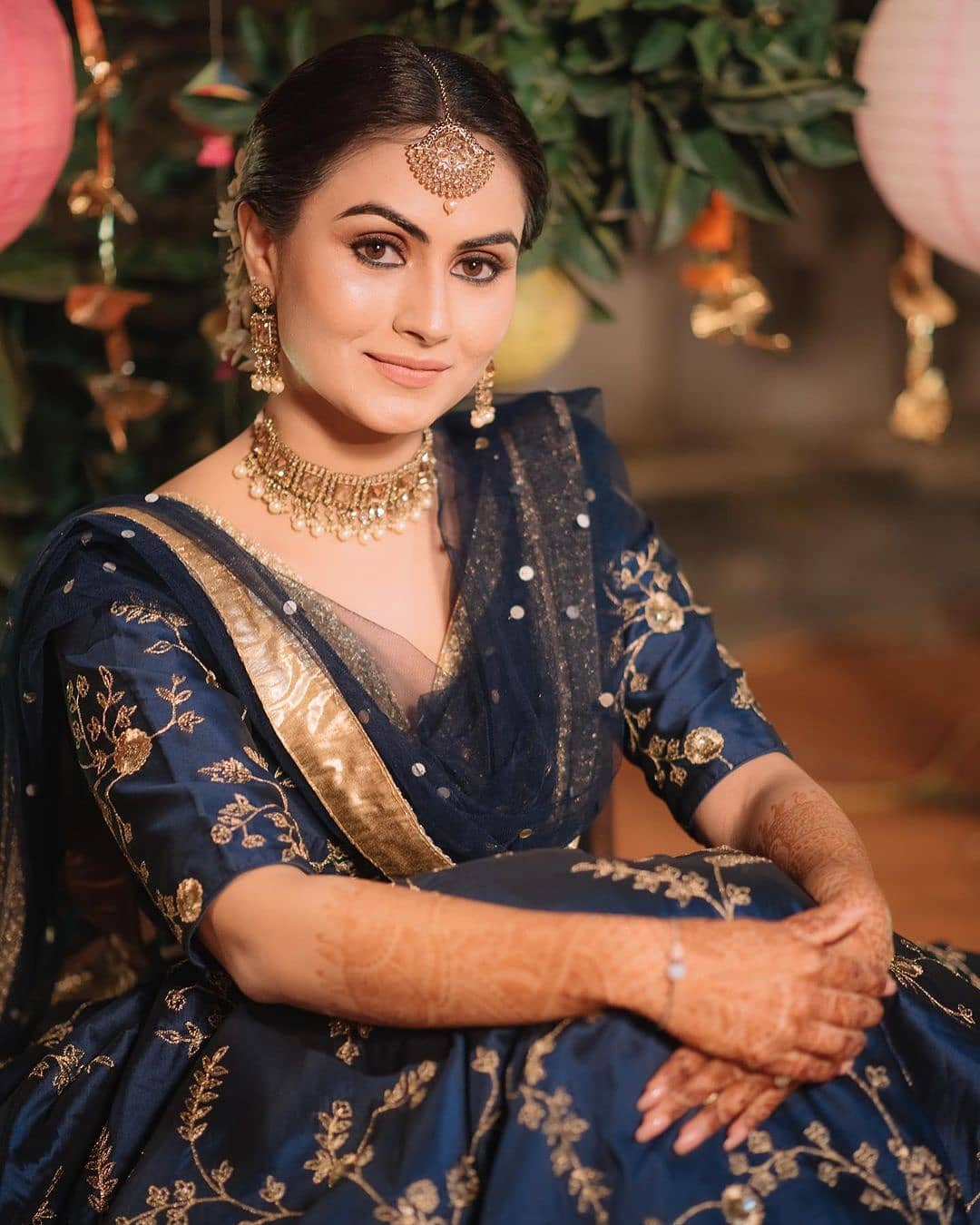 Image by Harvarinder Singh
---
All Glam
Dark smokey eyes with heavy gold and bronze undertones can instantly uplift your face. Plus, the glamorous look will transition perfectly from your day ceremony to your night time reception or after-party.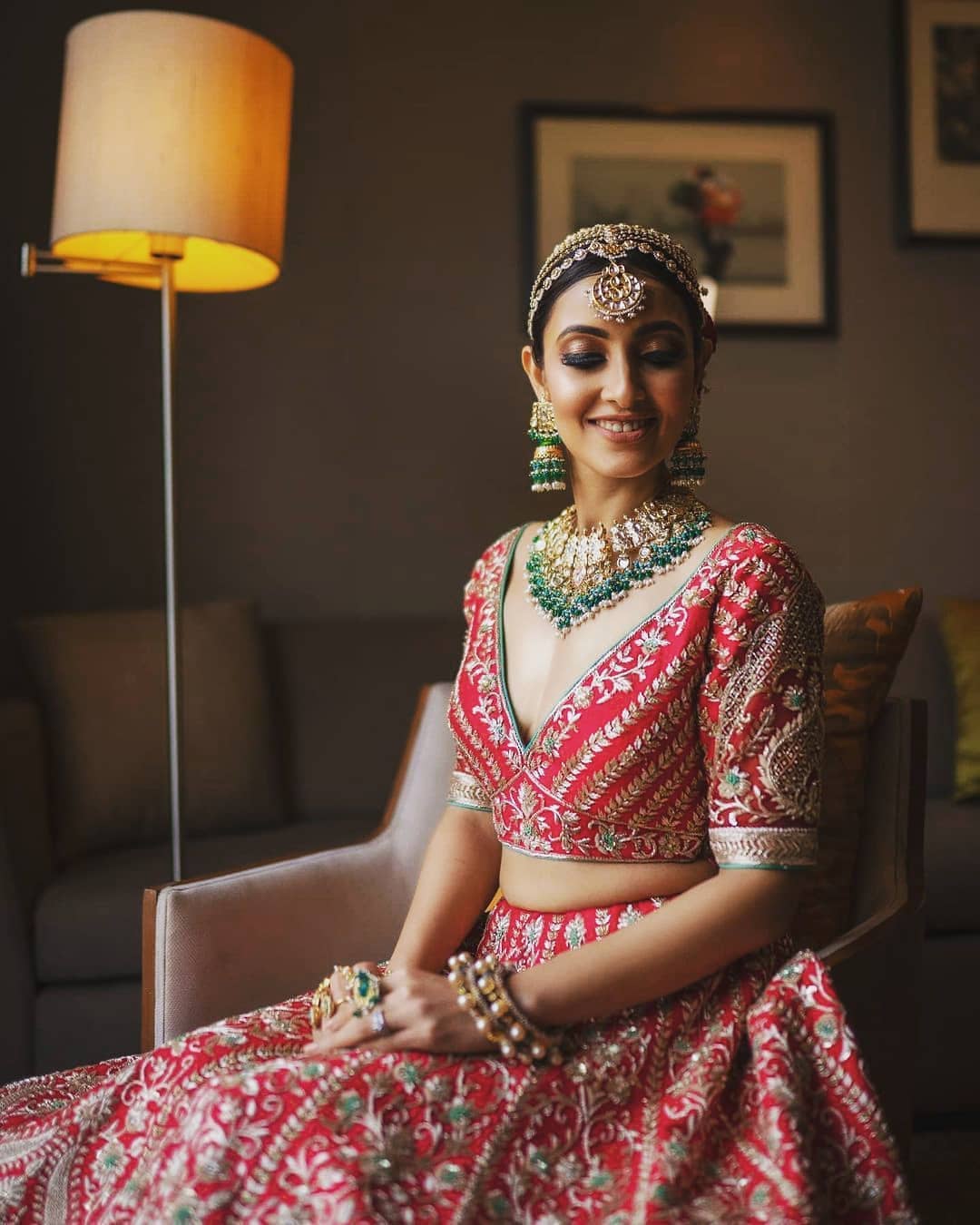 Makeup by Ankita Manwani
---
All Time Favourite Red Bold Lips
Bold red lips to match the bridal red lehenga? There's no going wrong with this combination. But it's also advisable to keep the rest of your face simple, to avoid an over-the-top result.
Makeup by Parul Garg
---
Monochromic Hues
We wear head-to-toe monochrome outfits so why not choose monochrome make-up for the face? Soft pink eyes with blush pink cheeks and tinted lips give you that dreamy look.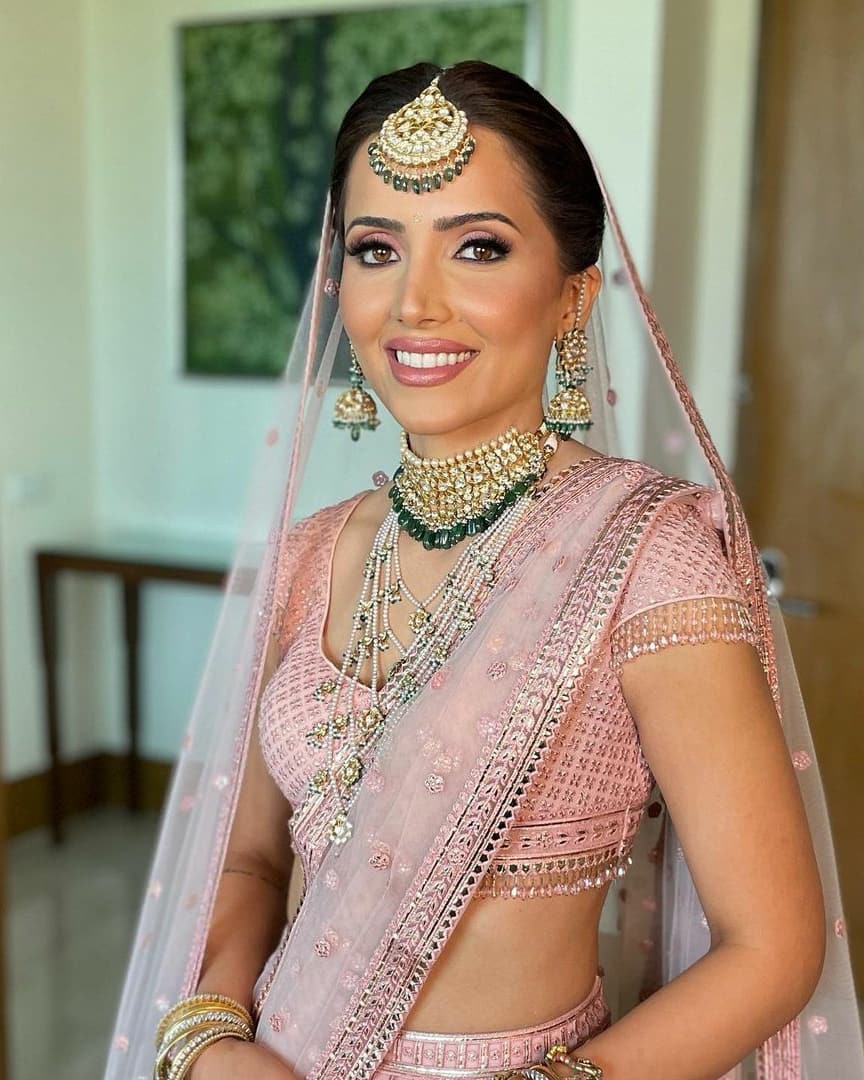 Makeup by Jasmeet Kapany
---
Glossy Sheen
While all-out glitter may not be in vogue this year, that shouldn't discourage you from some subtle sheen. Light glittery eyes in nude or pink are the perfect choice for a daytime wedding.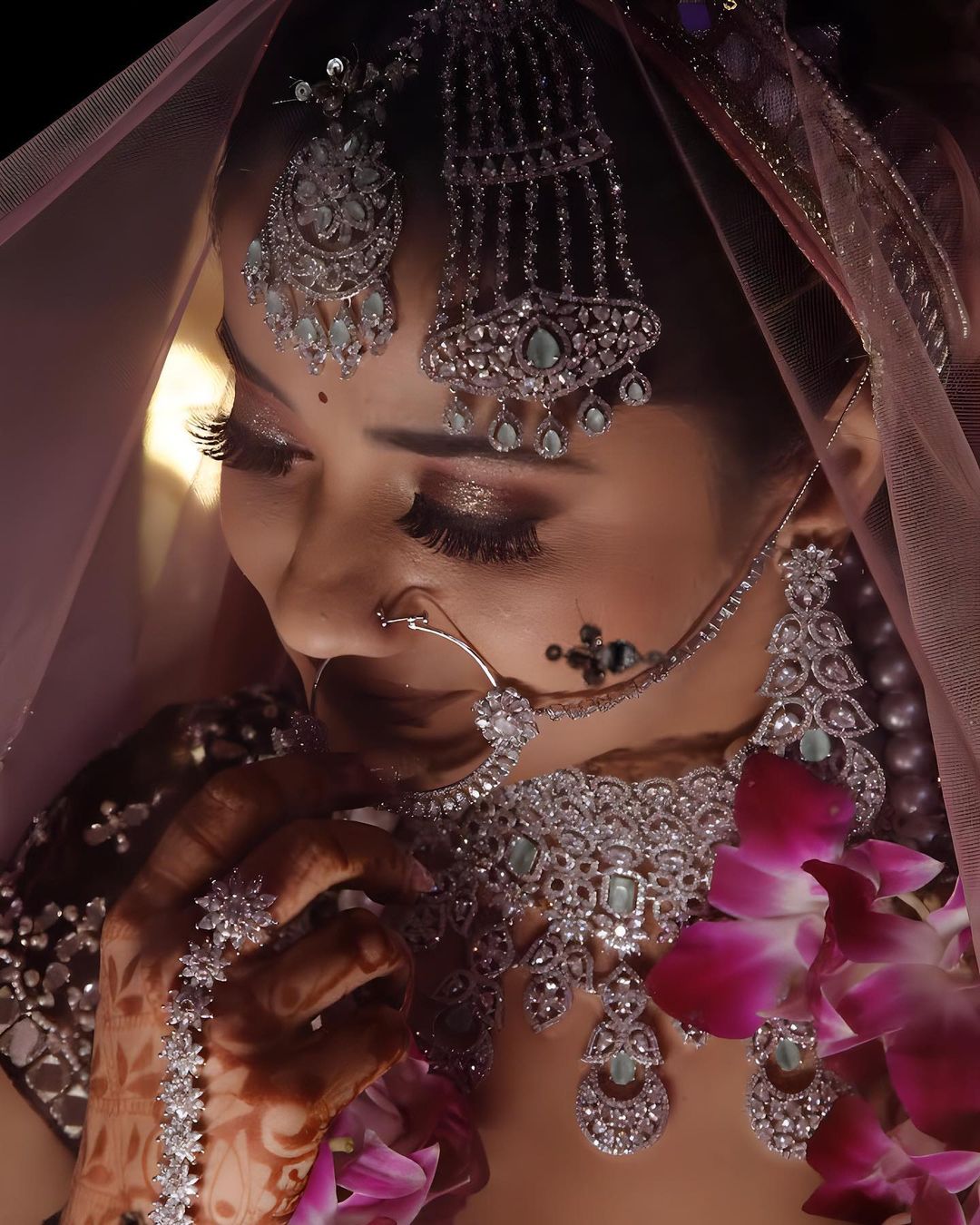 Makeup by Parul Garg
---
Traditional Look
Bindis, Chura and all sorts of shringars are a part of the traditional bridal look. Here, this bride matched her bindis to her bright red lip and red and gold outfit.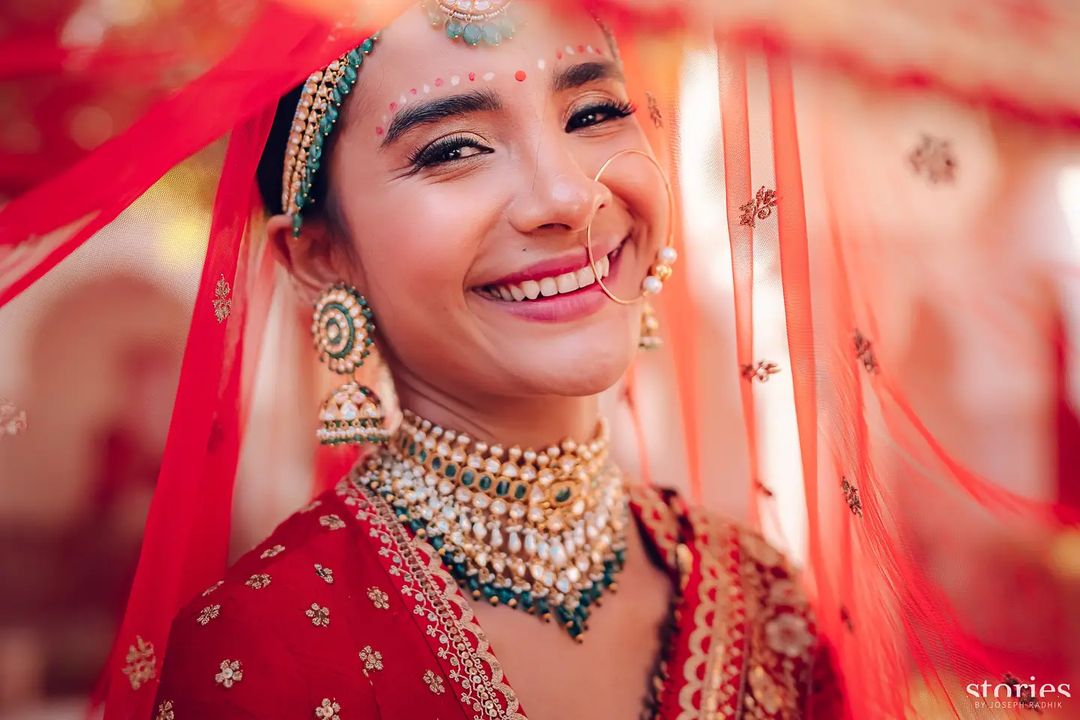 Image by Stories by Joseph & Radhika
---
Check out more links: Tips For Our Monsoon Bride To Prepare Their Skin| #DRGRECCOMENDS, Pre-Wedding Clinical Beauty Treatments| Essential Skin Care Tips For The Bride To Be| Important Pointers For A Flawless Summer Bridal Makeup| Wedding Blues And Wedding Anxiety That Are Common And Rigorous Need To Be Beaten Off To Enlighten Your Relationship.