The Kashmiri Wedding Of Hether And Vishal At Sheraton Delhi
How Hether and Vishal fell in love!
In 2003, after the incidents that happened in Kashmiri, the families of Hether And Vishal left India and settled in a country that was far away. Their families moved to the U.S.A, where the two love birds ended up connecting with each other. Later, they fell in love and found each other to be the perfect partner.

Time flew and after 6 years of confessing their love for each other and 11 years since they had left Kashmir, Hether and Vishal decided to get hitched in India following the Kashmiri rituals. The two wanted to feel their roots and the Kashmiri culture with which they were born. Hailing from the quaint shores of Kashmir, the couple wanted to reflect on their family history and heritage which was oh-so beautifully captured by an amazing photography team.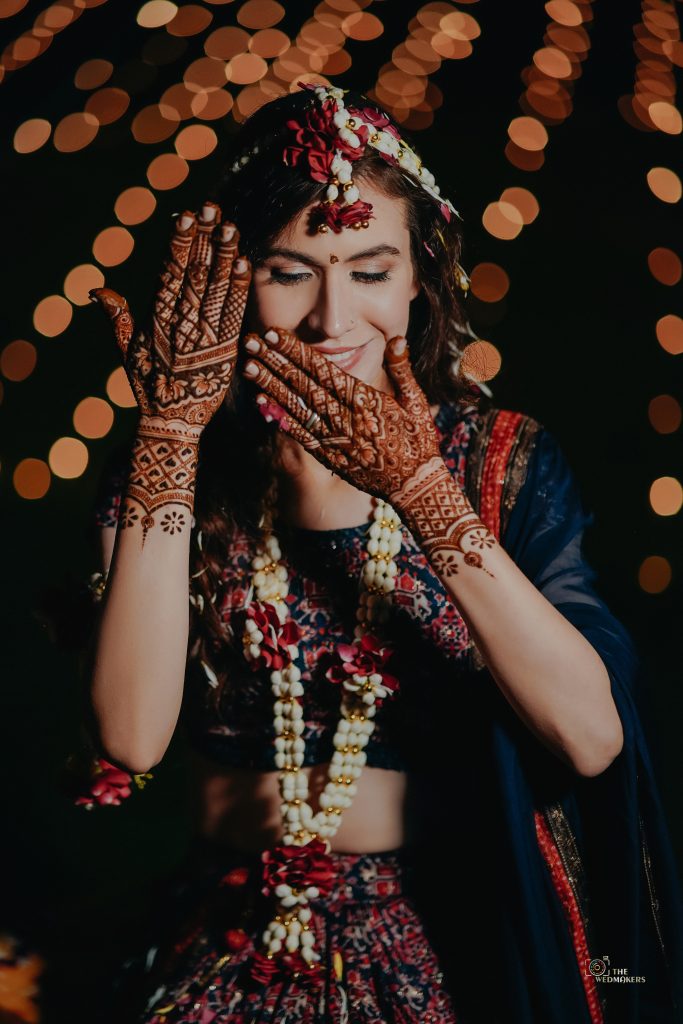 Photos by The Wedding Makers
---
Posh Puza 
In the Kashmiri tradition, at the end of the wedding ceremony, the bride and groom are made to sit down. A red cloth is placed on top of their head and the guests around them shower flowers (posh) while the mantras were being chanted from the Vedas. It is a way of worshipping the couple with flowers just like Lord Shiva and Parvati.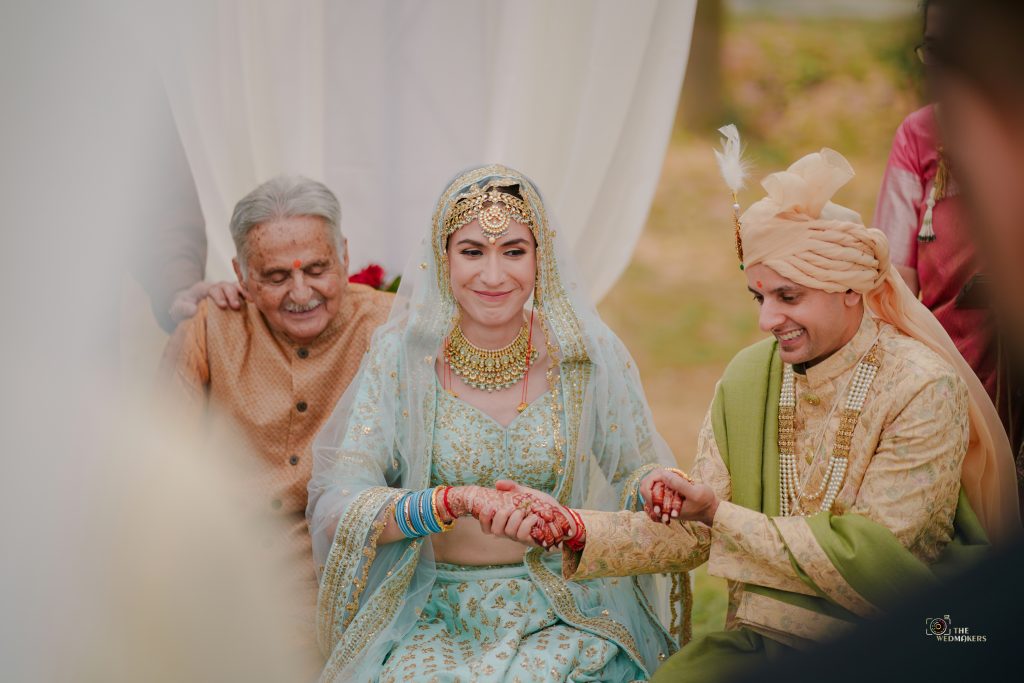 Photos by The Wedding Makers
---
Vendors
Bride Hether Khosa | Photography The Wed Makers | Venue Sheraton New Delhi | Wedding Planner Event Planner Sand Hill