Six Sexy 'Dare-Me' Neckline Styles for Modern Brides!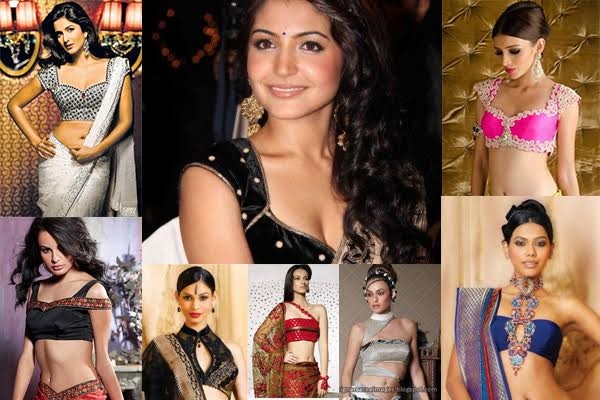 As a bride-to-be, you have a great chance at being a fashion icon and cherish the tag for years to come. The neckline is all about the 3S of wedding attires: Subtle, Suave and Shine.
Here's a run-down on six pleasing necklines and a few tips to get the right look suiting your personality and poise.
#Style1 Boat Neck: The Choice of Freedom and Free Spirit
Project freewill with Boat neck cut to bring focus on your upper body. Ideal for women with a rather long stance, the flow of the blouse or choli perfectly balances the look with the occasion. Boat necks are no longer considered 'just a safe choice', smart tweeks can actually make this blouse the talk of the evening, check out the styles and you'll know how!
Tip: Shadow the neckline with lightning foundation and make up to give it a flat canvas-like appeal. Pick a full coverage undergarment without straps like the Bandeau or the Adhesive bra.
#Style2 Western Influence with Bardot
Flaunt your impressive neckline with Bardot. It exudes a royal charm with open neckline and has an off-shoulder appeal. Perfect for pear-shaped body, the Bardot is a fascinating style piece for a woman with small bust size. For a more elusive appeal, switch to a pearl set or layers of thin accessories.
Tip: With your hair open, Bardot is perfect bridal piece for all seasons. Shop for the right sized corset or bridal bra.
#Style3 Consistent item of attention with Sweetheart
Stunning, Sexy, Sweetheart. This effortless style is perfect when you want to be look sexy yet maintain that erotic innocence. The style accentuates the contour of the bust adding volume to the frame. It's the perfect wear that says oomph and style in equal rhythm.
#Style4 Trendy Halter Neckline
You can absolutely never go wrong with a halter neck blouse; this all season fashion style keeps you in the spotlight all through your wedding celebrations. Skip the heavy jewellery and go easy on your makeup to give the blouse all the attention it deserves!
Tip: Add enough support in the front to keep the halter in place around the neck. Ensure comfortable cushioning strap under the halter piece.
#Style5 Rebellious and Flamboyant Asymmetry
Want to show your wild side? Go for the asymmetric blouse styles. The Asymmetrical neckline is lop-sided with skewed balance to add effect to your overall wardrobe. The best part about the blouse – It will have everyone convinced that you are a lady of eccentric style and class!
Tip: Go bare at the neck for some scintillating finish.
#Style6 Dive deep with The U-Plunge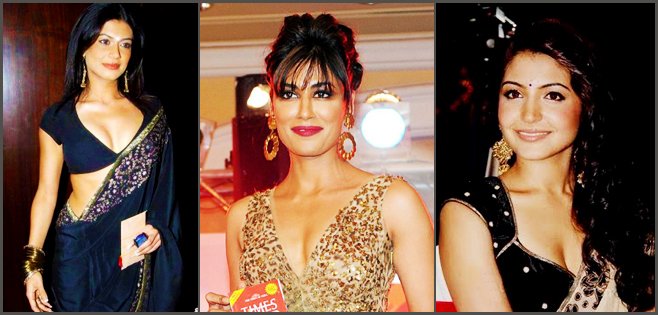 Inspired by the red carpet events! The U-plunge is a dare-bare neckline style that requires nerves of steel and poise of a quill. Smooth, deep and classic are part of this neckline. The closest you can go is a deep neck.
Tip: Once in a lifetime opportunity to project your bravura. Do it with U-plunge…