Romance Galore : Proposal In Paris!!! <3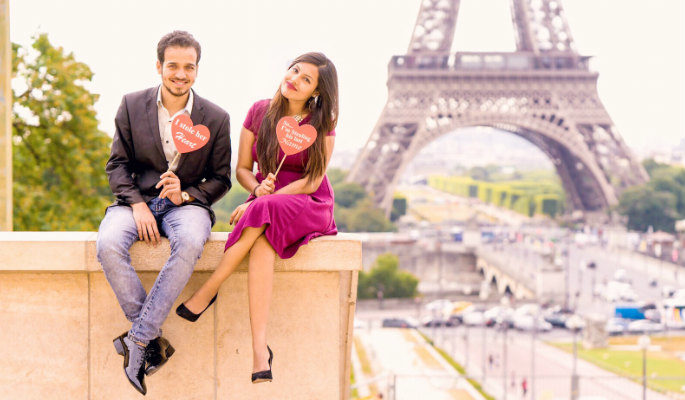 So many us dream to get proposed in Paris ! For some of it, that dream does come true!!! Lets meet Jigyasa Singh, whose guy Durgesh Yadav, proposed to the love of his heart in the city of love, Paris!
Here is their little story, directly from Jigyasa's mouth:
How We Met: 
So basically we met each other in Chennai, India for the first time through a mutual friend. Honestly, I was reluctant to meet him at first but after knowing him we hit it off really well. He came all the way from New Jersey to meet me in Chennai for a week and that is when I got to know him. To my surprise, he was extremely humble, caring, loving and a wonderful person at heart. I can't just get over smiling every time I am around him.  With time we started liking each other a lot which eventually turned into immense love & respect for each other. I truly love the way he treats me and pampers me. As time passed by he moved to Copenhagen, Denmark from New Jersey and that is when he said that why don't you come over and we can go to Paris (The City of Love) . He always had a wish to show me Paris as it is known to be the most romantic city in the world. So we finally decided to go on a trip to Paris, France.
The Wedding Proposal-:
Once we reached to Paris, the very next day he woke me up and took me to the Eiffel Tower and I did not know that I am about to have the best & the most delightful moment of my life out there. When we reached Champ de Mars,and I could finally see the symbol of love standing tall in the heart of the city (The Eiffel Tower). I was definitely blown away and was in aw of the beautiful iron tower. The weather was perfect and the city was tremendously beautiful.
As I was enjoying the beauty of the Symbol of Love which gleamed right in to my eyes. Durgesh finally got on to his knees and proposed me with such an adorable ring by Caratlane (Tanishq) right in-front of the Eiffel Tower. I got so emotional thinking that I could have never asked for anything more in my life then to have this perfect man go down on his knees and be mine forever. It was definitely a fairy tale moment and a dream come true. As both of our parents wanted us to get married from the very beginning, I definitely said YES !!! and he immediately smiled and kissed me on my forehead followed by a long hug<3 . I am truly blessed to have Durgesh in my life who is such a sweetheart and would do anything to make me feel special. He means the world to me.
 Pre-Wedding Shoot:
As perfect as he gets, Durgesh is an amazing planner. He keeps everything ready for me in advance. He booked a photographer "Max Zhihong – Paris Photographer" weeks before our travel. The photographer did an amazing job with the pictures and he also made us extremely comfortable and captured all the candid moments amazingly. We had the shoot at Champ de Mars and The Louvre enjoying our moments which were all magical indeed. We would love to thank the photographer on doing such a wonderful job with the pictures.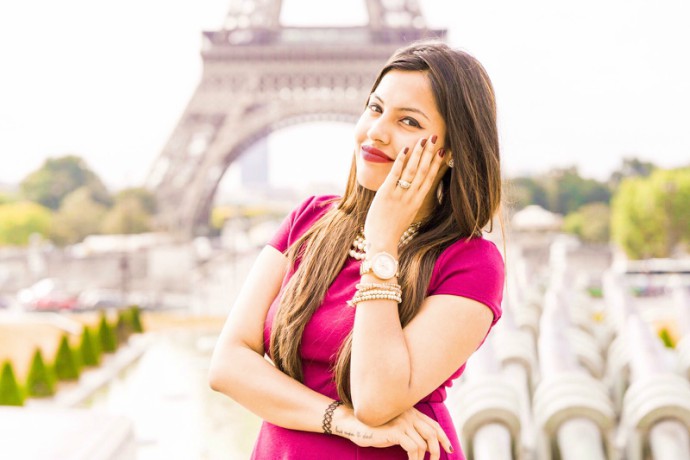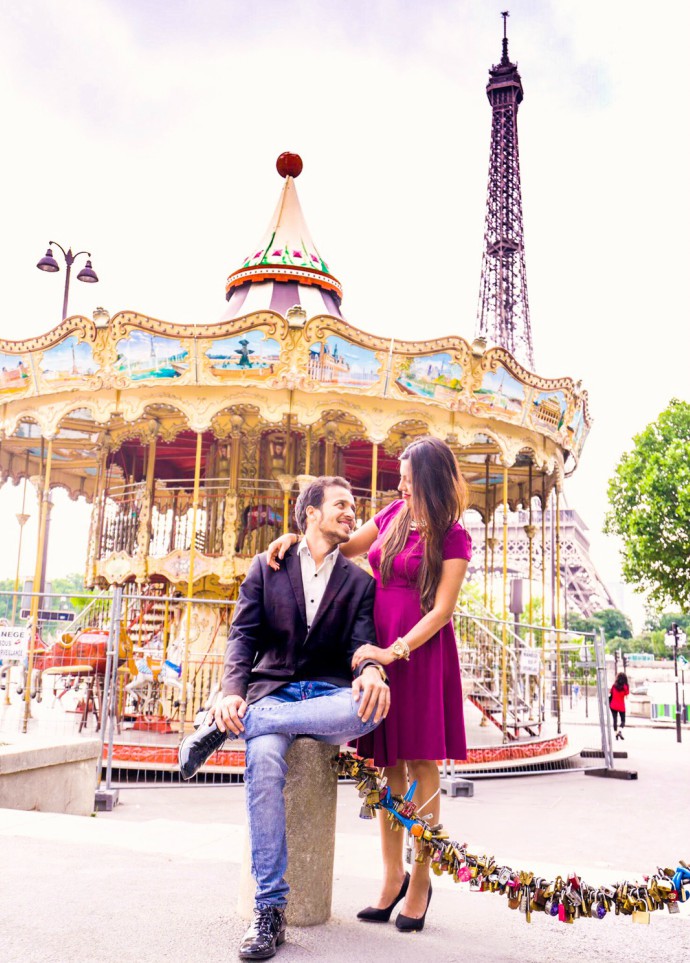 We wish you al the best Jigyasa and Durgesh and Hope to cover your wedding very soon!!!
Let the wedding bells ring sooooon!!! 🙂 Love !