Designer Vasavi Launches Encanto – Bridal Collection '17
The much awaited Bridal Collection  'ENCANTO' by Designer Vasavi  is launched!!!  Encanto that means Charming in English is a Bridal Collection that suits every occassion and would add that special charm to every girl's dream of a fairytale wedding.
True to it's name, the collection focuses on a modern woman who carries her aura of confidence in every step that she takes, charming the onlookers with her beauty and poise.
This bridal collection hints of traditional peach to cool mints to a monochromatic look in all beige and all peach. The Bridal Lehenga in infused especially with the traditional red with bolder embroidery and flattering silhouettes for the modern body type. Also, the traditional sari takes a bolder twist in a military green and shaded wine.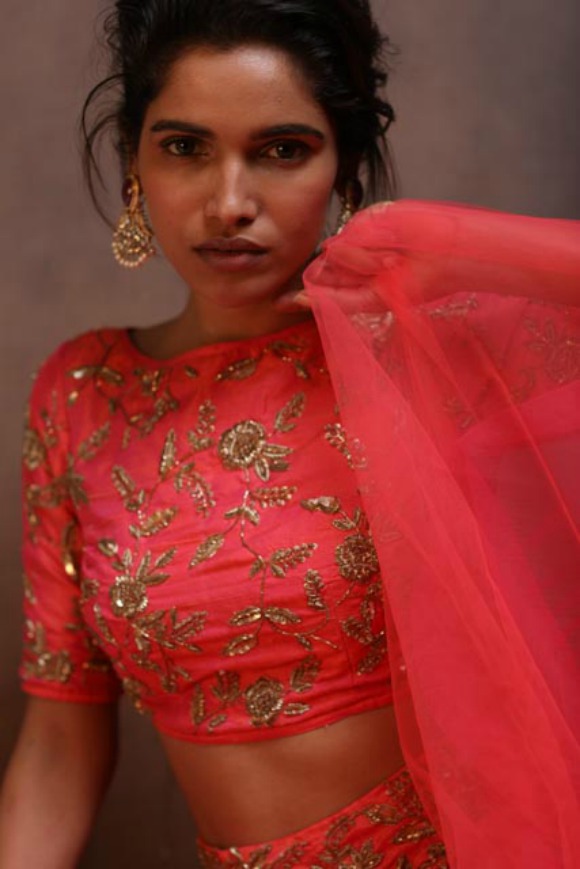 The collection boasts of intrinsic handwork and detailed embroideries played all over with made to perfection pieces by skilled labourers. Every handcrafted piece is made meticulously to suit different body types with the aid of differently consistent patterns and fabrics.
The corset belts add a hint of edge to their garments for brides who are looking to make a bolder statement.
As the designer forsees monotones as an emerging trend for bridal wear this year, the collection merges westernised elements to traditional outfits.
Encanto is born out of love from the designer as she tries to amalgamate the traditional with the ongoing to create a mixed palette that can circulate through all the varied functions for the bride.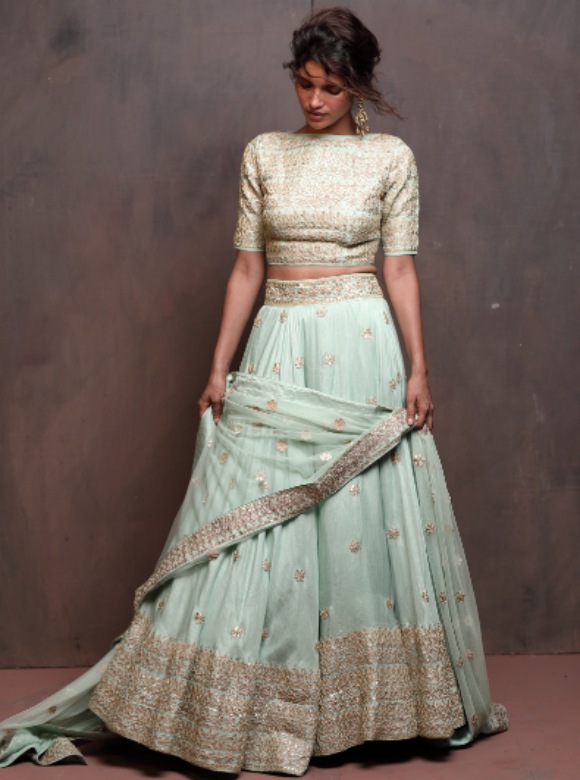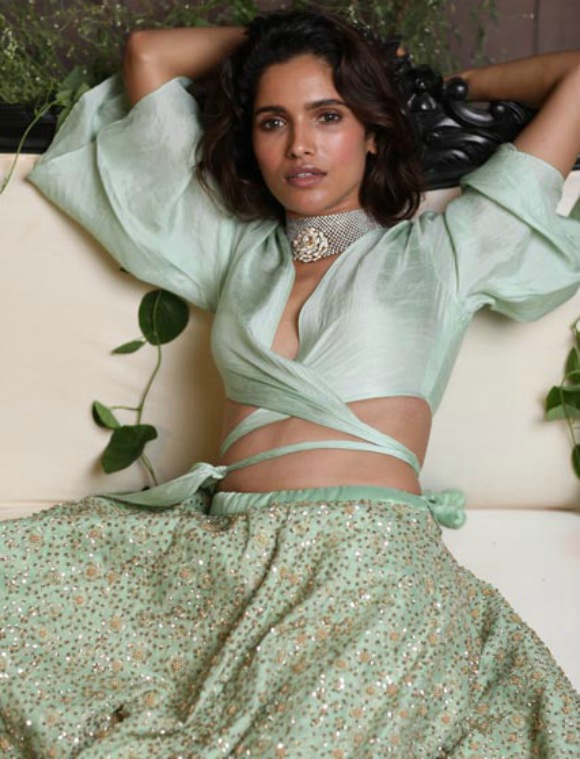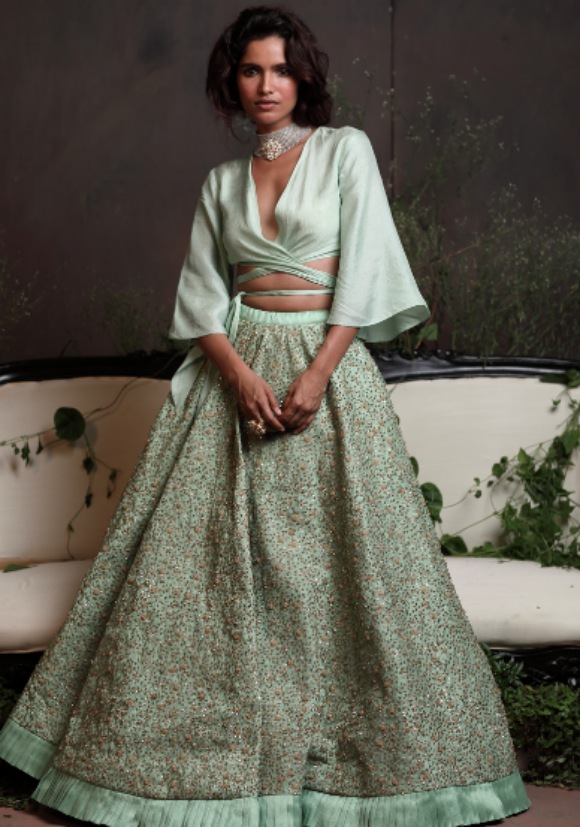 Every piece in the collection is made to fit into the variety of the functions from a fun mehendi outfit to a bold statement cocktail party piece to a traditional varmala lehengas to the red bridal lehenga or a royal reception outfit.
They've got the brides covered!
About Vasavi :
Vasavi is based out of Kolkata, spinning a career in design and fashion from the past 4 years. Having dressed some major Bollywood Celebrities, she plans to take the runway league soon and smitten people with her edgy silhouettes.
Although, she had a degree in marketing and management, but being in a family of Designers, Vasavi's Grandmother – Designer Shanta Daga is a well-known designer, and perhaps they kept pushing her to pursue designing as a career, but it wasn't the very first option till her instincts made her believe that it actually runs in the family.
Studio Address : 17/1 Broad Street Ground Floor, Kolkata 700019