PhotoTantra : Industry Experts In Photography
With over 300 weddings, PhotoTantra has left its mark in 7 Countries, across 3 continents. Starting from Indian Weddings, International Weddings and Destination weddings – Indian and International both, PhotoTantra has a mastery to cover them all in the most innovative manner. The best part of PhotoTantra images is that they portrait not only 'how u look' but also 'how u feel' at that moment.
Weddingplz.com had a small session with PhotoTantra – A team of husband-wife, Vinayak n Snigdha.

1.       Tell us a little bit about yourself? Did you go to school to study photography?
PT:- Vinayak and Snigdha come from very different backgrounds. Vinayak has dabbled into everything like writing articles for Economic Times, being a radio jockey for Times FM, to a show co-ordinator for game shows for Sony and Zee Tv before moving into technology followed by photography. Snigdha, on the other hand, was very active in cultural events from a very young age from school up to college, she was also awarded a certificate from National Gallery of Modern Art for her painting at school level. It was this eye for detail which got her interested in photography which made her quit her job at a real estate consultancy firm. Both are self-taught and together Vinayak and Snigdha brought PhotoTantra to a level that people count them in not only one of the best wedding photographers in Delhi but also the best wedding planner in Delhi.
 2.       What inspired you to become a wedding photographer?
PT:- Weddings are a mixture of many genres. It involves documentary style, glamorous fashion genres, candid like street photography and one also needs to wait for the right moment like in nature or wild life photography. So weddings and wedding photojournalism lets you explore and use so many different styles of making a photograph.
3.       How would you describe your style?
PT:- Spontaneous, unobtrusive, staying in sync with the flow, with the process and with the people involved
4.       Which is the favorite moment of the wedding that u love to click?
PT:- The first look that the couple exchange as husband and wife to be.  Parents getting emotional at the time of giving away their daughter is also a very touching moment for us may be because we too have a daughter who is growing up too fast.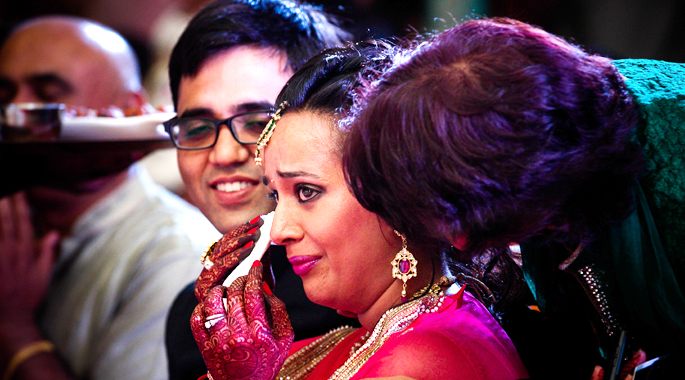 5.       What has been your most interesting / extravagant / outrageous wedding photography experience so far?
PT:- Each wedding comes with its own uniqueness because people involved in it are different and unique. It will be very unfair if we pick one. There are weddings though which are funnier, crazier than others and it is always these weddings which keep coming back to our memory. Be it a drunken bride dancing on the latest Hindi item song or a bride driving her groom like a maniac to reach the venue on time, every bride has her unique style which adds on to our experience of clicking.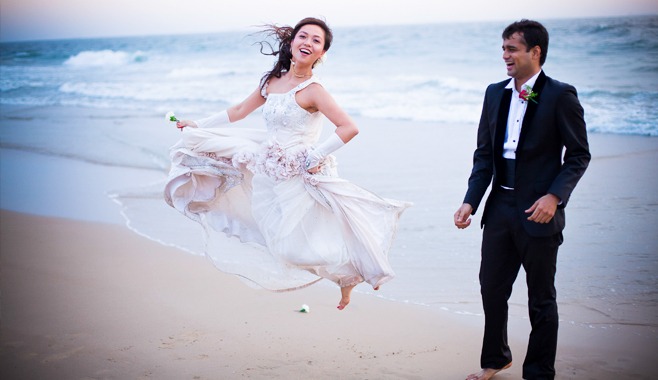 6.       How has the wedding industry changed for photographers compared to when you started?
PT:- Now we have more and more people trying out their skills at wedding photography. This means we have some really great talent which makes working in the industry more interesting and it also means that the industry is getting saturated with people who are just trying it out to see if they fit in resulting more below average or clueless people in the industry. In terms of technology also, there are better softwares for editing and designing, better equipment available to shoot now.
7.       How do you make the bride and groom, bridal party etc. feel relaxed in front of your camera?
PT:- We try to be as unobtrusive yet involved with the entire process of the wedding. We try to not overwhelm the bride or the family with unnecessary posing if they so desire.  Having a keen sense of staying connected with the people is also very crucial because not everyone wants to hear a joke, every bride is not talktative, sometimes the groom is more nervous than the bride, sometimes parents want to be left alone when they are feeling emotional.  It is very important for us to get a sense of what people want to be able to make them comfortable in front of the camera.
 
8.       What have been some of your most difficult shooting situations, and how did you overcome them?
PT:- Weddings in India comes with their own challenges, the most notorious of them being things running late sometimes by 3-4 hours. It is important to not lose energy or interest. 2nd difficult situation is fatigue which is very natural in shoots which go on for days. Taking rest whenever possible, eating, drinking plenty of water and staying positive go a long way in such situations.
9.       What is your favorite photography accessory, other than your camera?
PT:-  Our phones.
10.   What gives you ideas and inspires you to create such awesome imagery?
PT:- Every wedding is unique. It's the uniqueness of the people and the place involved in the wedding which makes for all the ideas and inspiration.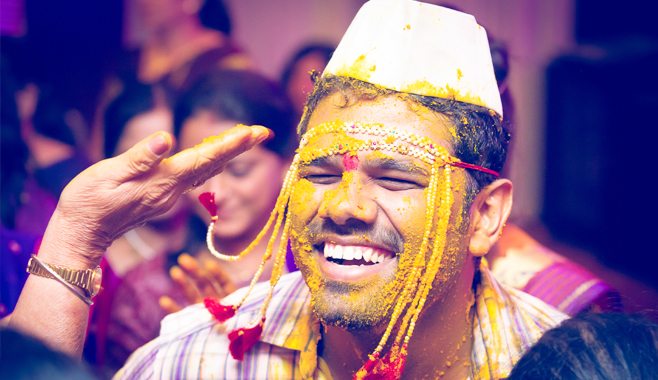 11.   How many images do you average do per wedding and how many do you usually present to your clients?
PT:- On a typical 2 day wedding, we end up shooting somewhere between 1500-2000 images out of which we usually give 600 images to our client.
12.   A wedding photographer who inspires you?
PT:- Joe Buissink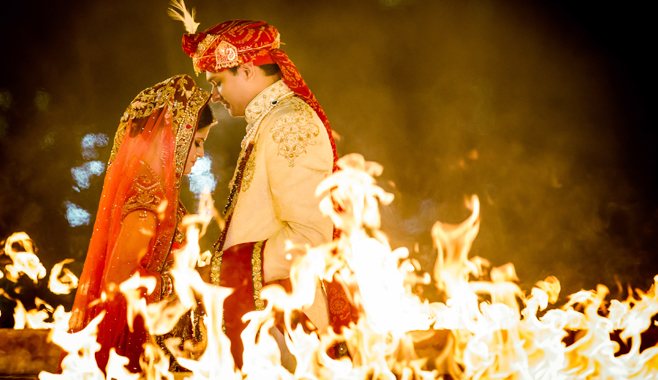 13.   Is there anybody or anything you would love to photograph?
PT:- Would love to shoot a tribal wedding anywhere in the world.
14.   What advice do you have for those who aspire to become professional wedding photographers?
PT:- Take risks, try new things and develop your own style.
Also Read : Top 10 Candid Wedding Photographers In Delhi NCR