The Ultimate Glow Guide From Kiehl's For The Bride & Her Tribe!
The wedding season is almost upon us and we can't keep calm. It is the season of celebration, light, laughter, love and so much more. As much as we love our big fat Indian weddings, however, they also come with a full-packed schedule spanning over multi-day celebrations. To keep our skin from taking a toll, a good skincare routine is essential, especially if your D-day is right here.
 In terms of skin, there is a wide variety of skincare concerns out there. At times there is a requirement to add specifically targeted products to your skincare routine. Lucky for us, Kiehl's offers one-on-one in-person and online consultation with a resident skincare expert who can help you create a personalized skincare routine for praiseworthy skin. So if your wedding is around the corner then this is a pin-worthy guide for the ultimate glow. This easy-to-follow recipe is going to have you shining and glowing through the wedding festivities.
Step 1 – Cleanser
The first step to any effective skincare routine is to cleanse your face. Wash away any dirt or makeup residue from the day before, rejuvenating your skin for a fresh new day. A gentle foaming cleanser like Kiehl's Calendula Deep Cleansing Foaming Face Wash will thoroughly cleanse your face without ripping off its natural oil base. We are sure you don't want to go nuts over your skin. The creamy gel forms a foamy texture when blended with water and gently washes away impurities, dust and dirt.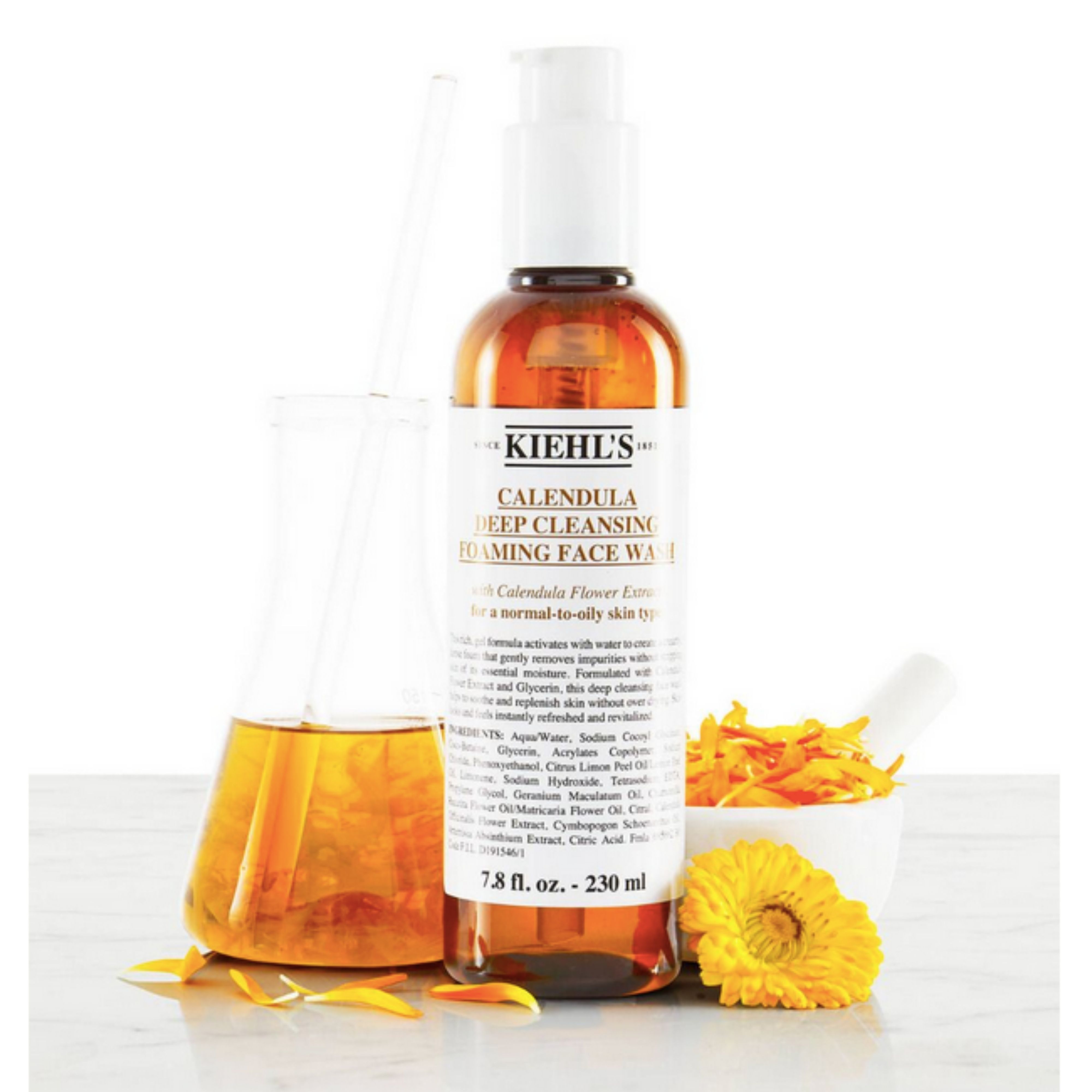 ---
If you're looking for a deeper cleanse, Kiehl's Clearly Corrective Brightening Exfoliating Daily Cleanser cleanses the pores and purifies the skin. An exfoliating face wash to deeply cleanse and purify your skin. It is infused with White Birch and Peony Extract that helps remove dirt, oil, and pollution for a brighter looking skin. Contains the properties of Pearlstone, a natural exfoliant that helps in smoothening the skin.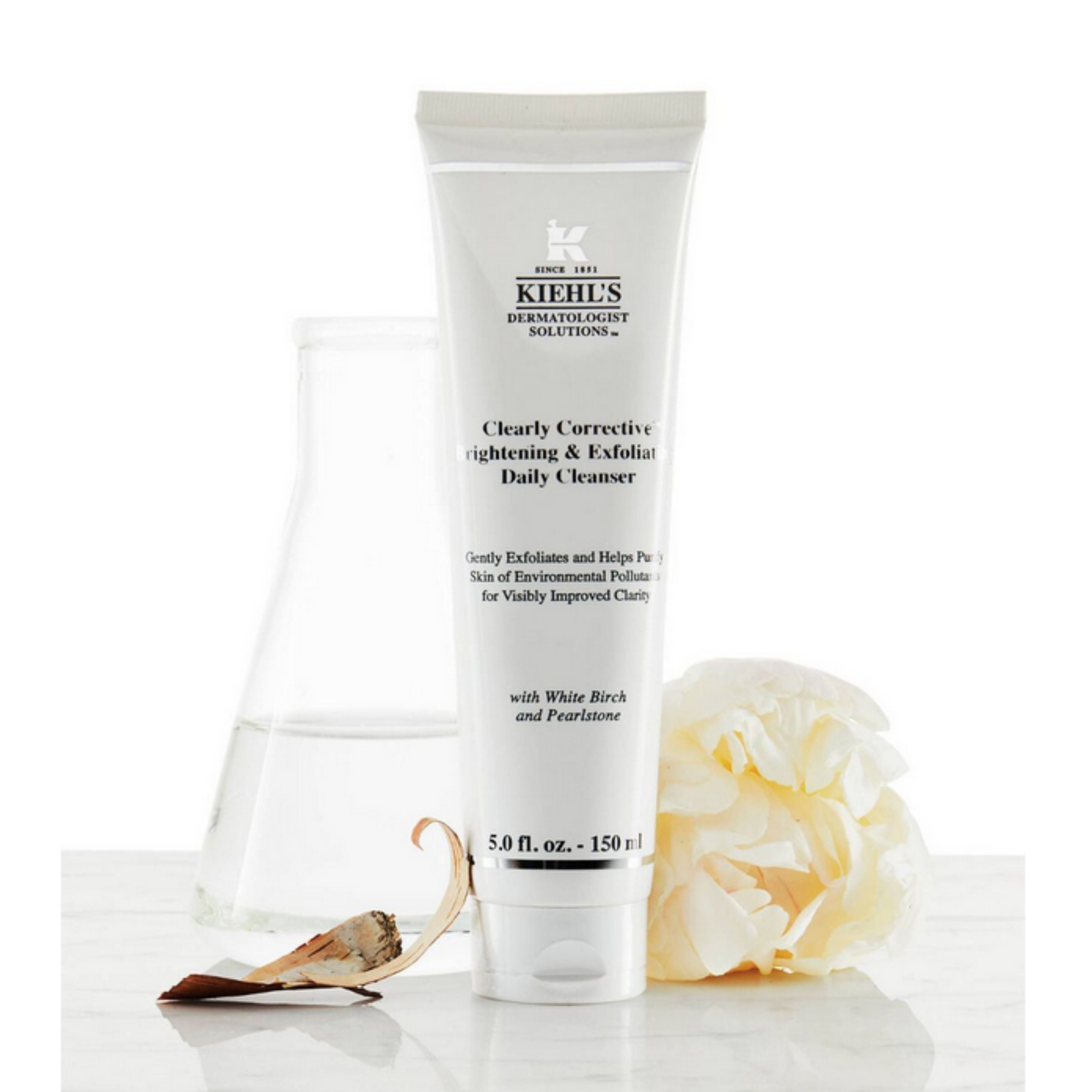 ---
For an additional wedding day glow, try the Kiehl's Turmeric & Cranberry Seed Energizing Radiance Mask for a little self-care session. A detoxifying cranberry and turmeric face mask for skin brightening, which banks on the naturally beautifying properties of cranberry to illuminate your complexion and increase your skin's natural suppleness and elasticity.
---
Step 2 – Toner
No matter how deeply we cleanse, some impurities are harder to remove than others. This is where toners come in. They get underneath the skin and eliminate any residual dirt that the cleansers may have missed. While different skin types require different toners, Kiehl's Calendula Herbal Extract Alcohol – Free Toner is a good option for those looking for effectiveness without harsh chemicals. It is infused with Calendula flower petals, Burdock Root Extract, and Allantoin to smoothen the skin. For those of you who want glowy skin on their big day, you just can skip this step.
---
Step 3 – Face Serum
When it comes to skincare, one size fits all doesn't apply. There are individual skin concerns that we have to address and face serums do the trick. From brides' mom to her best friend, should start addressing anti-ageing products, and Kiehl's Powerful-Strength Line-Reducing Concentrate helps in diminishing fine lines and wrinkles. It even contains everyone's favourite — Vitamin C and Hyaluronic Acid (however, a derma recommendation is always a plus).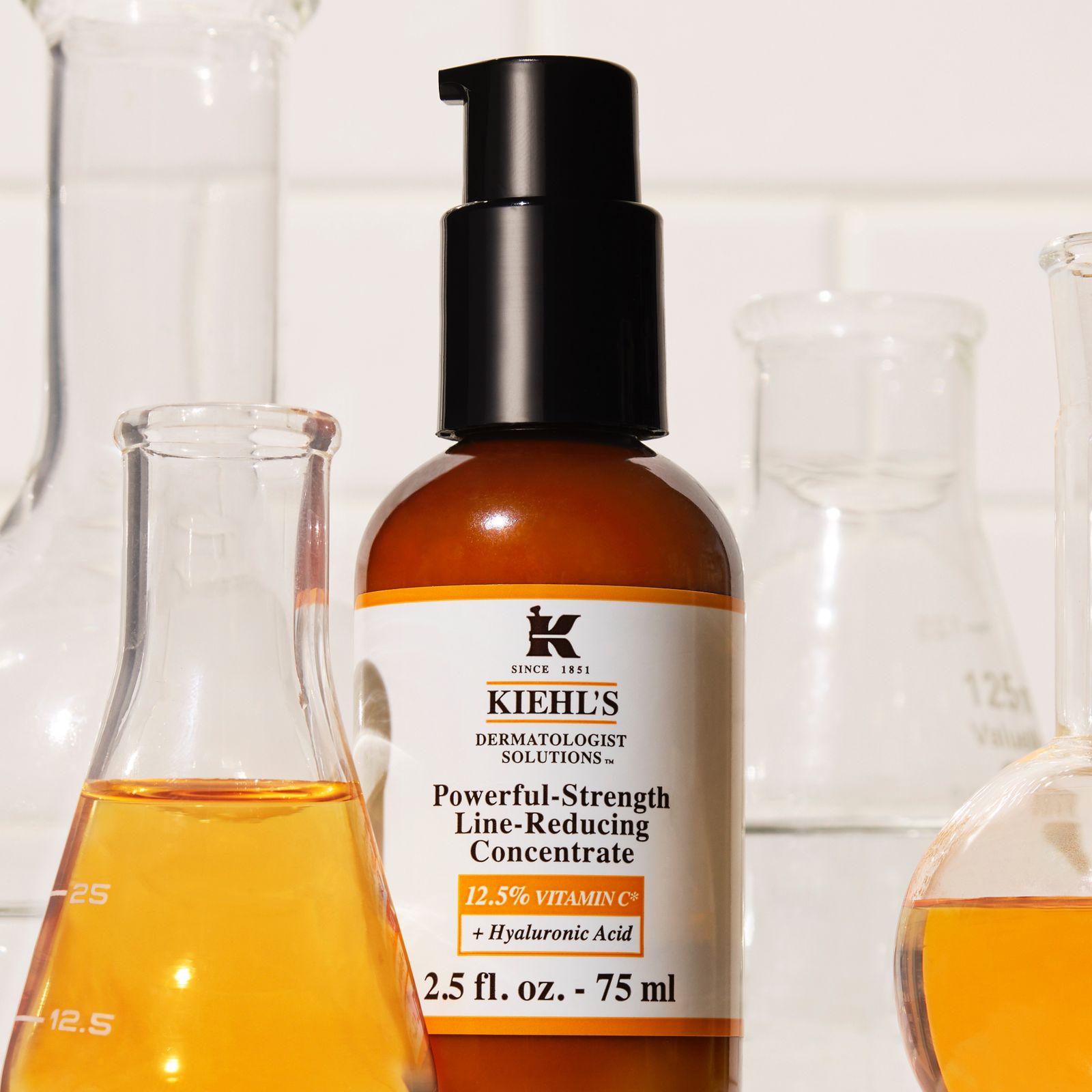 ---
Step 4 – Face Oil
This step of the routine is often overlooked and here's why you need to stop — face oils prevent the skin barrier from a variety of different kinds of skin damage. Kiehl's Daily Reviving Concentrate, for example, revitalizes the skin for a radiant glow and removes signs of fatigue. It is infused with Sunflower Oil, Ginger Root, and Tamanu Oil extracts, this antioxidant serum makes the skin look fresh and healthy all day.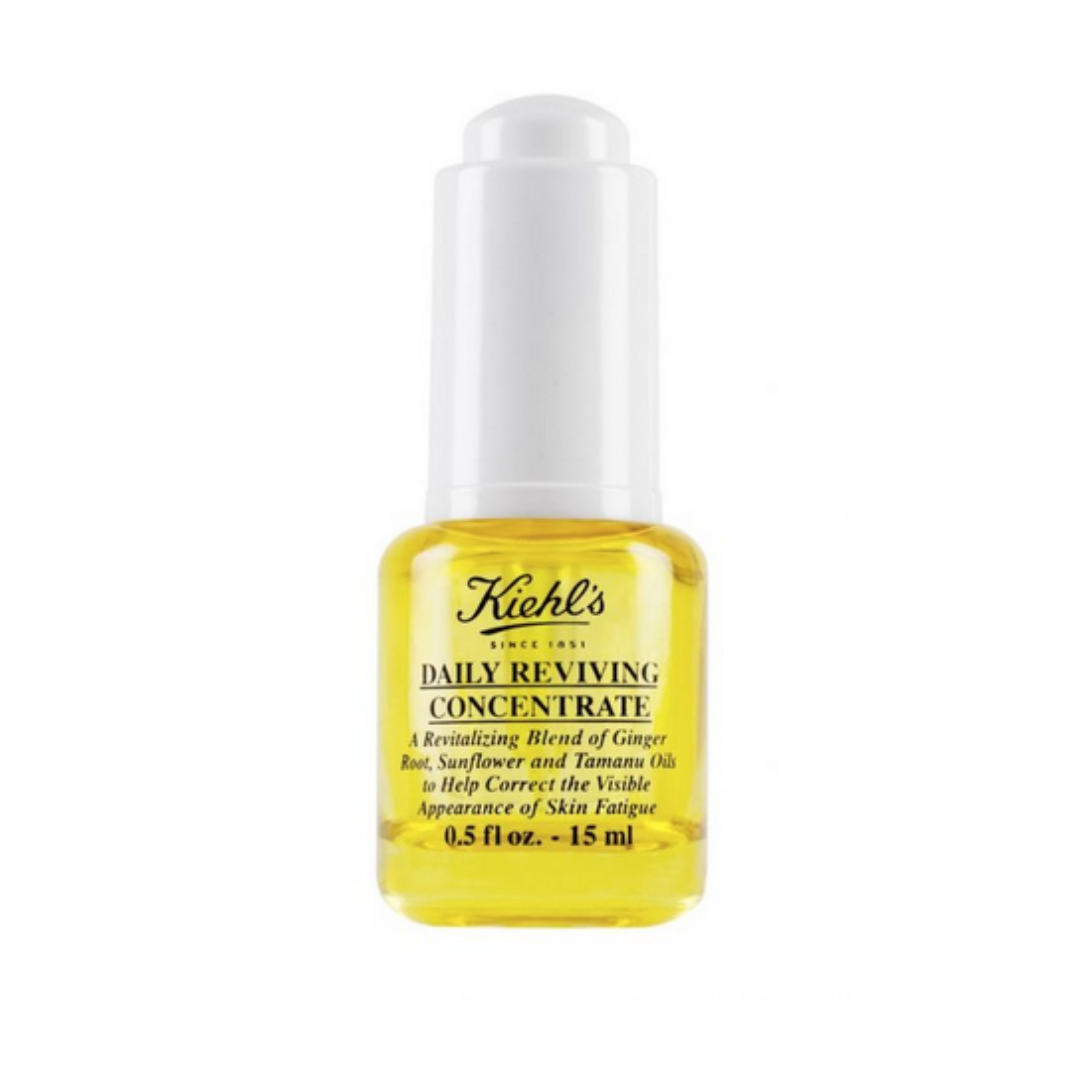 ---
For those of our brides to be who want to go for night oils, the Midnight Recovery Concentrate, repairs and heals the skin at night and preps it for the daily hustle and bustle of life. It has the goodness of Lavender Essential Oil, Evening Primrose Oil and Squalane. With a single application, it helps the skin look radiant and soft by morning.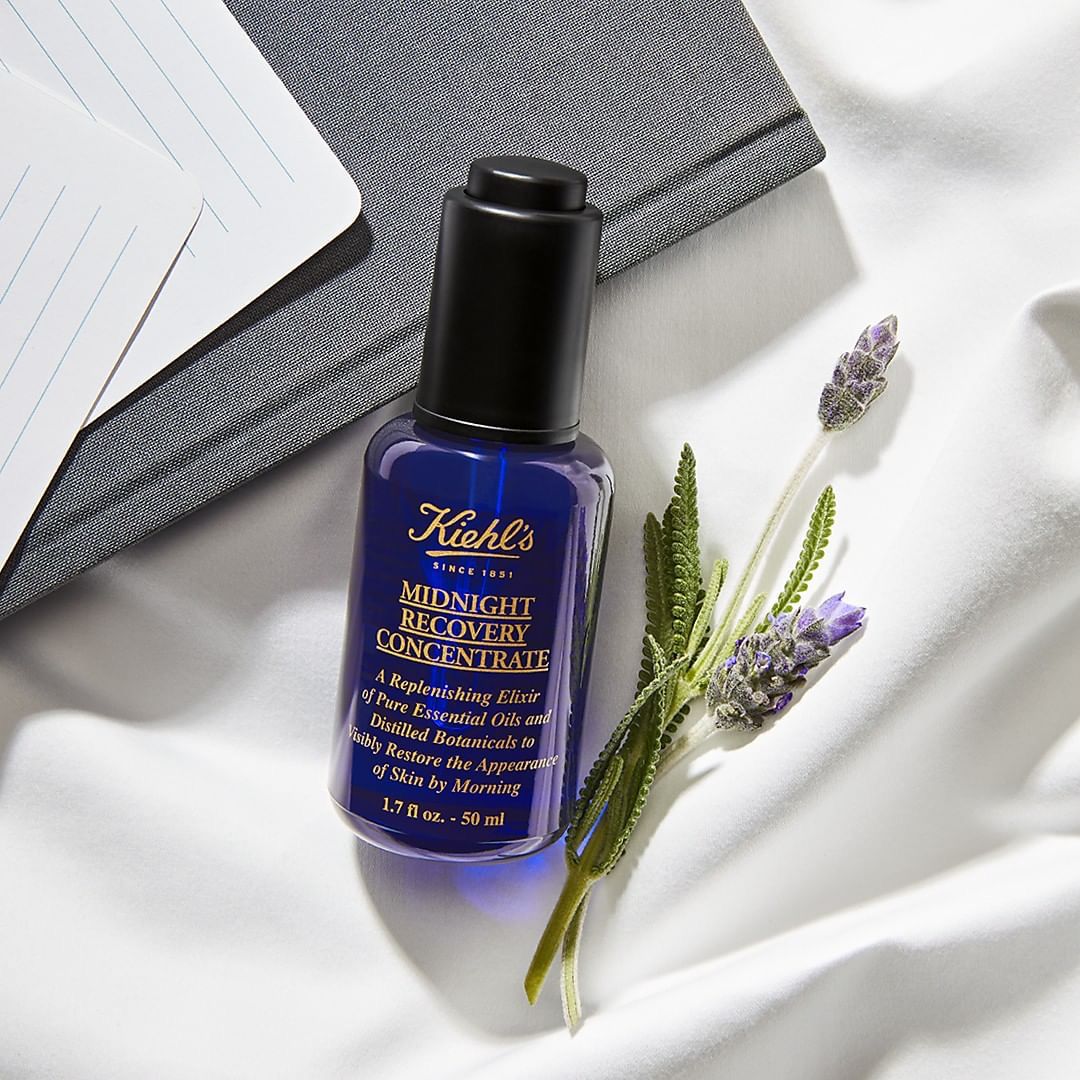 ---
Step 5 – Moisturizer
Daily moisturizing is essential regardless of the skin type that you have. The skin needs sufficient moisture in order to strengthen its barrier and fight all other skin concerns. Kiehl's Ultra Facial Oil-Free Gel Cream has been dermatologically-tested and formulated to last all day. Its light formula enables it to absorb into the skin and leave a cooling sensation — wonderful for the wedding humidity.
---
Step 6 – Sunscreen
This is one last step and make it a pinpoint as we say. The harsh UV rays of the sun can do unimaginable damage to the skin and we need to get our shields up against that. Dr. Ajay Rana, the world-renowned dermatologist, emphasizes the importance of applying broad-spectrum sunscreen. A lot of us shy away from sunscreen because of its thick feeling and white cast. Kiehl's is here to save the day (yes, wedding and all your days). The Ultra-Light Daily UV Defense Aqua Gel SPF 50 PA++++ has been tested in humid conditions to last the test of time and is compatible with Indian heat and humidity. It protects and nourishes without making its presence felt and we love a silent hero.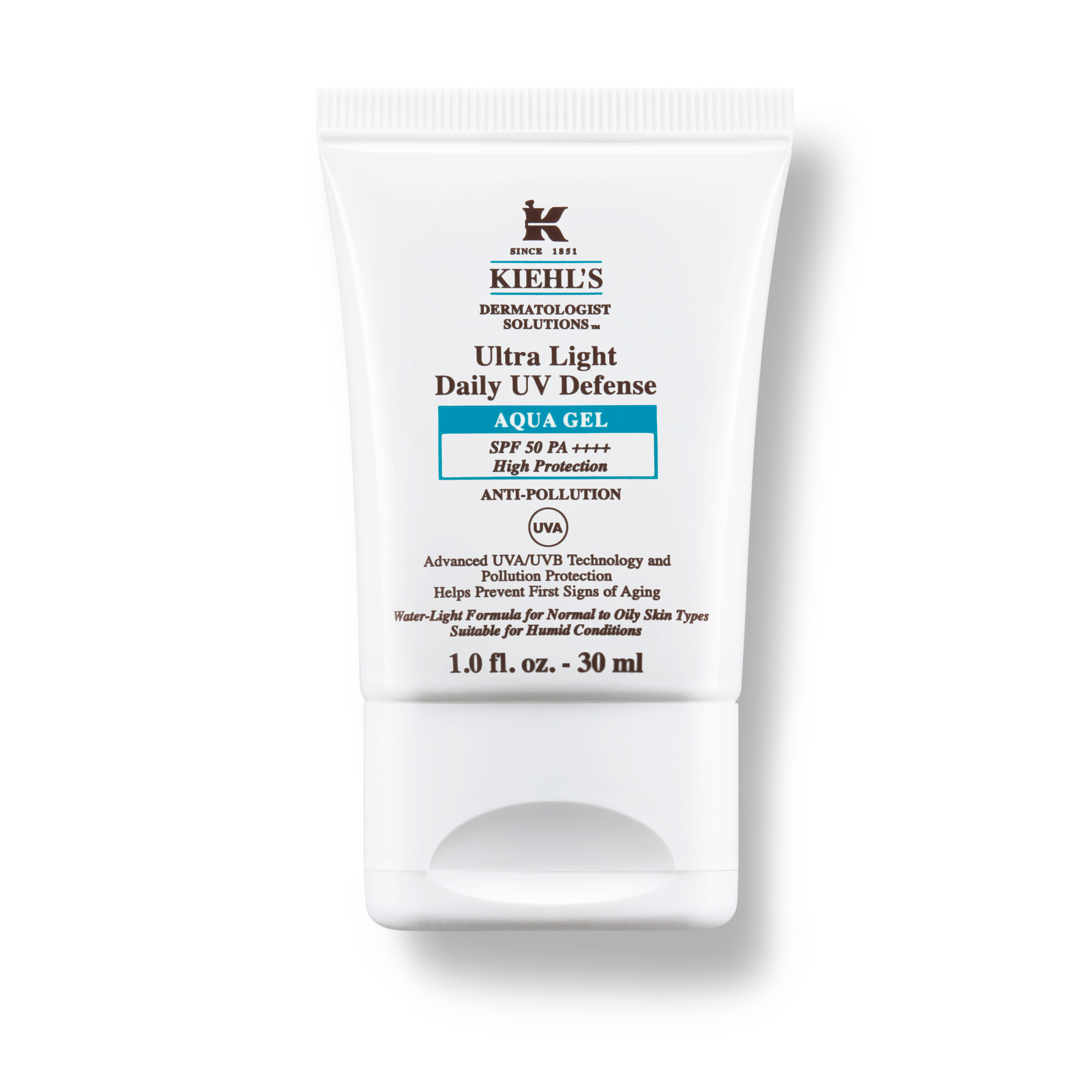 ---
Check out more links: Tips For Our Monsoon Bride To Prepare Their Skin| #DRGRECCOMENDS, Pre-Wedding Clinical Beauty Treatments| Essential Skin Care Tips For The Bride To Be| Important Pointers For A Flawless Summer Bridal Makeup| Wedding Blues And Wedding Anxiety That Are Common And Rigorous Need To Be Beaten Off To Enlighten Your Relationship.