From Big Fat To Lovely Intimate Home-Hosted Wedding Of Akshay & Ayesha
Ayesha and Akshay met through a typical arranged marriage setup but the two connected instantly and then there was no going back!  They had an exuberant Roka function to kick start #AkiKiAyesh and had a dreamy pre-wedding shoot (trust us it was too dreamy). But obliged by destiny, their big day was scheduled in April 2021 when covid had its own plans. So observing the sensitivity of the situation, their big fat Indian wedding that was supposed to be celebrated with singers and dancers turned into a beautiful, intimate, house-hosted DIY Covid Wedding. But what matters is the happiness of the couple and this is how they started a new journey together.
Roka Ceremony
The grand celebration took place at Opulent Hotel by FNP Gardens, Chattarpur, New Delhi.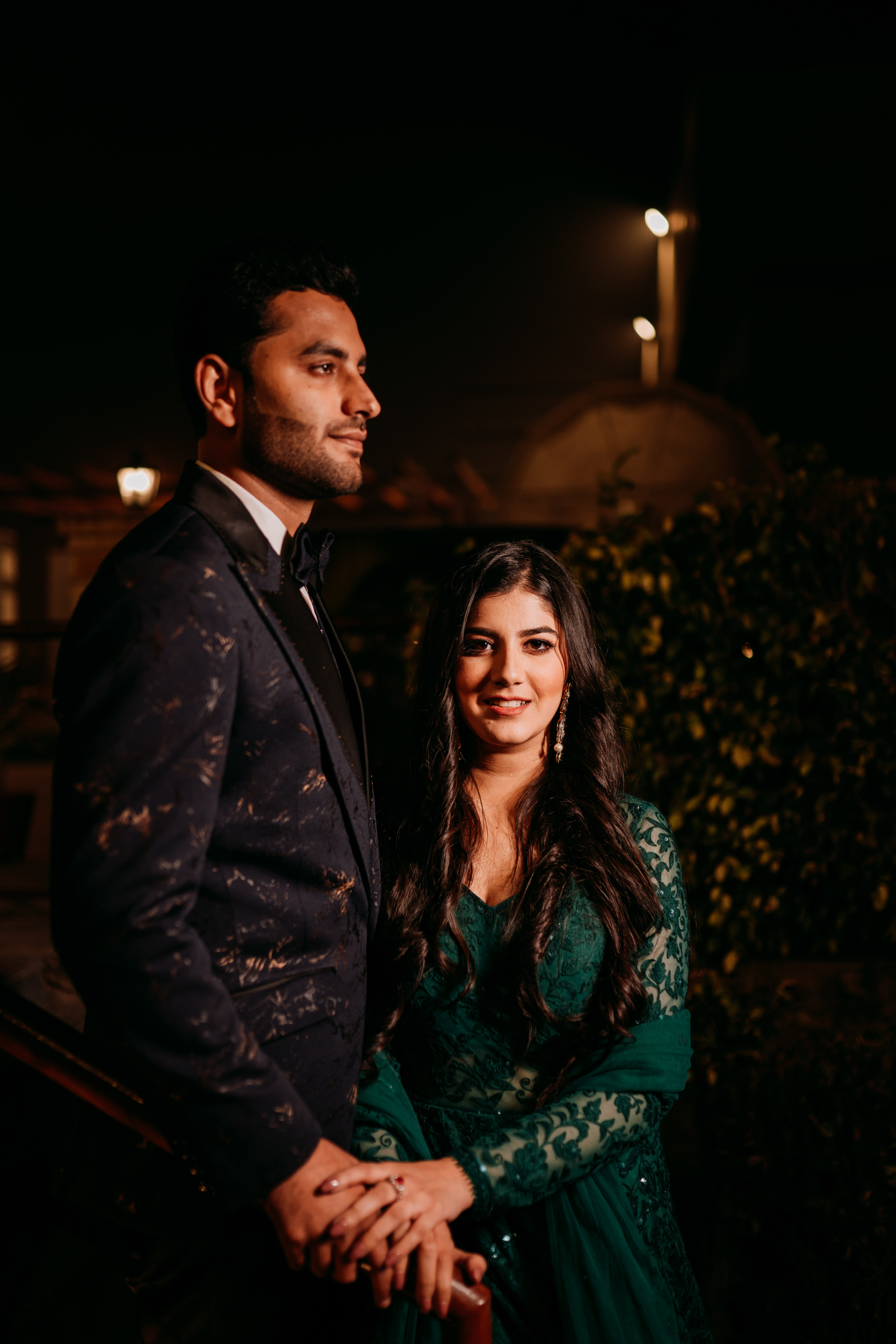 ---
Pre-Wedding Shoot
Ayesha & Akshay wanted the best of both worlds, modern and traditional in their pre-wedding shoot which is why entirely two different locations were chosen by the couple. First was Haveli Dharampura with ancient aesthetic architecture and the other was The Roseate, Delhi. The shoot ended on a magical note where a secret proposal was planned at the golf course.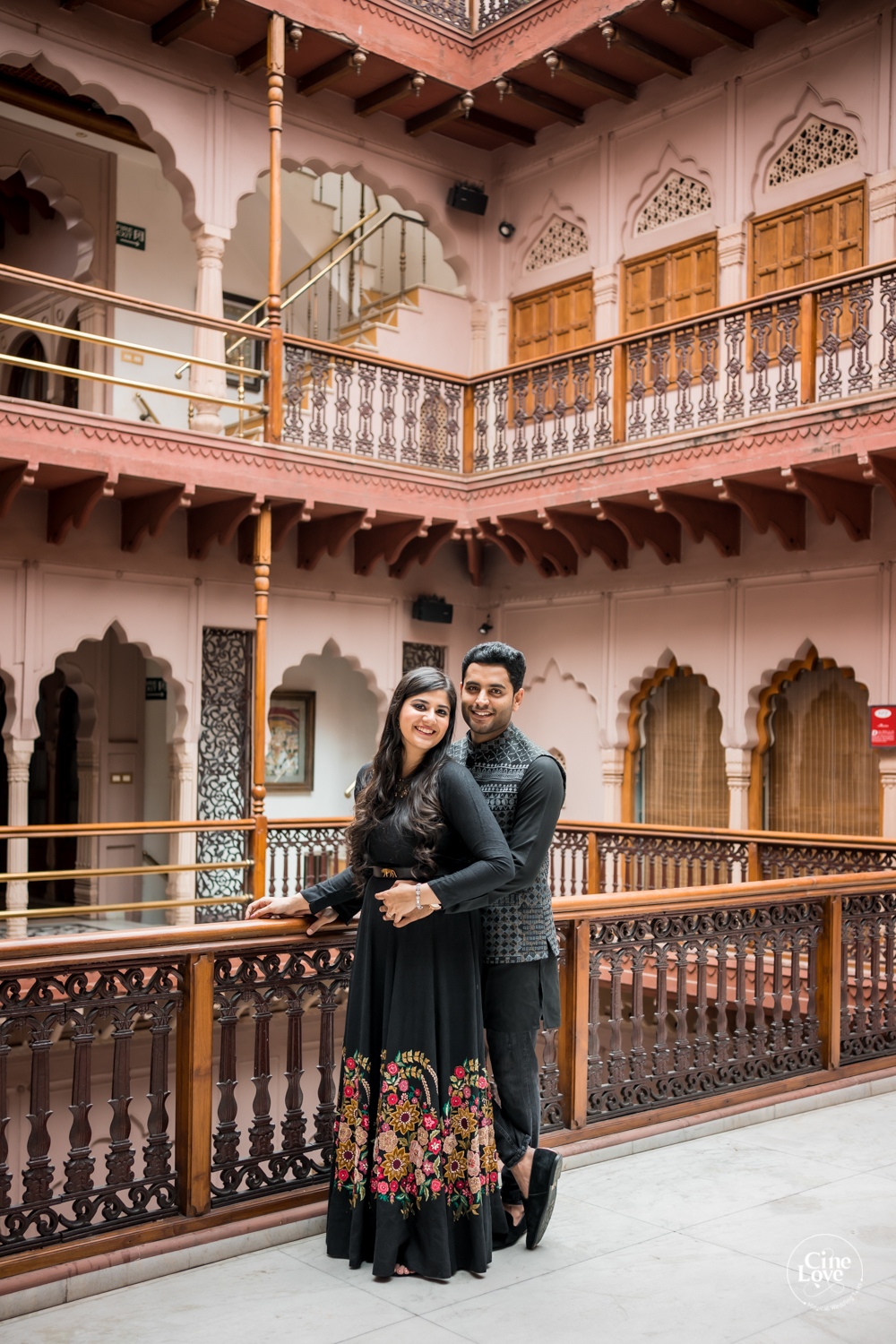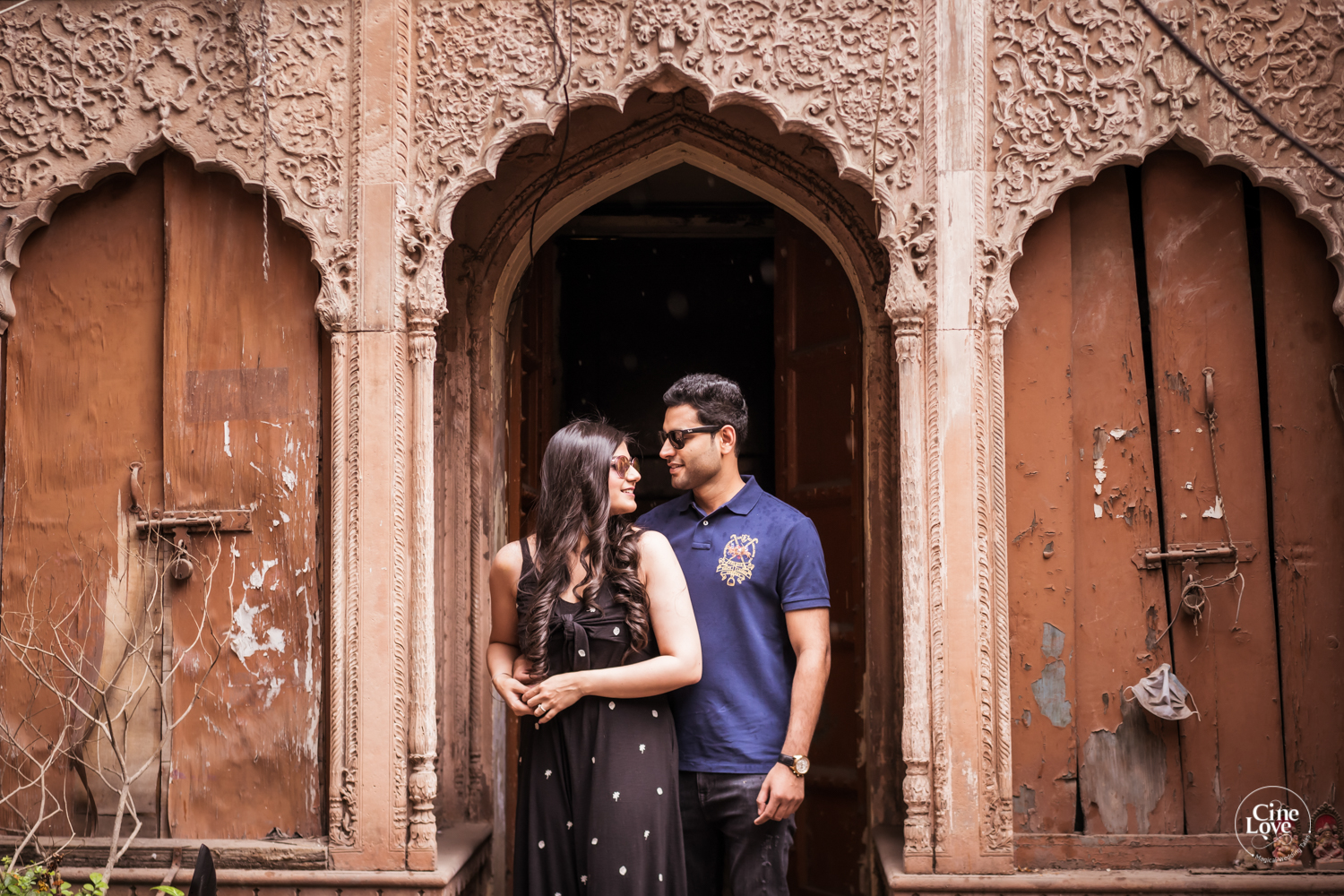 ---
Engagement Ceremony
It was an intimate at-home affair during the pandemic with only 10 immediate family members.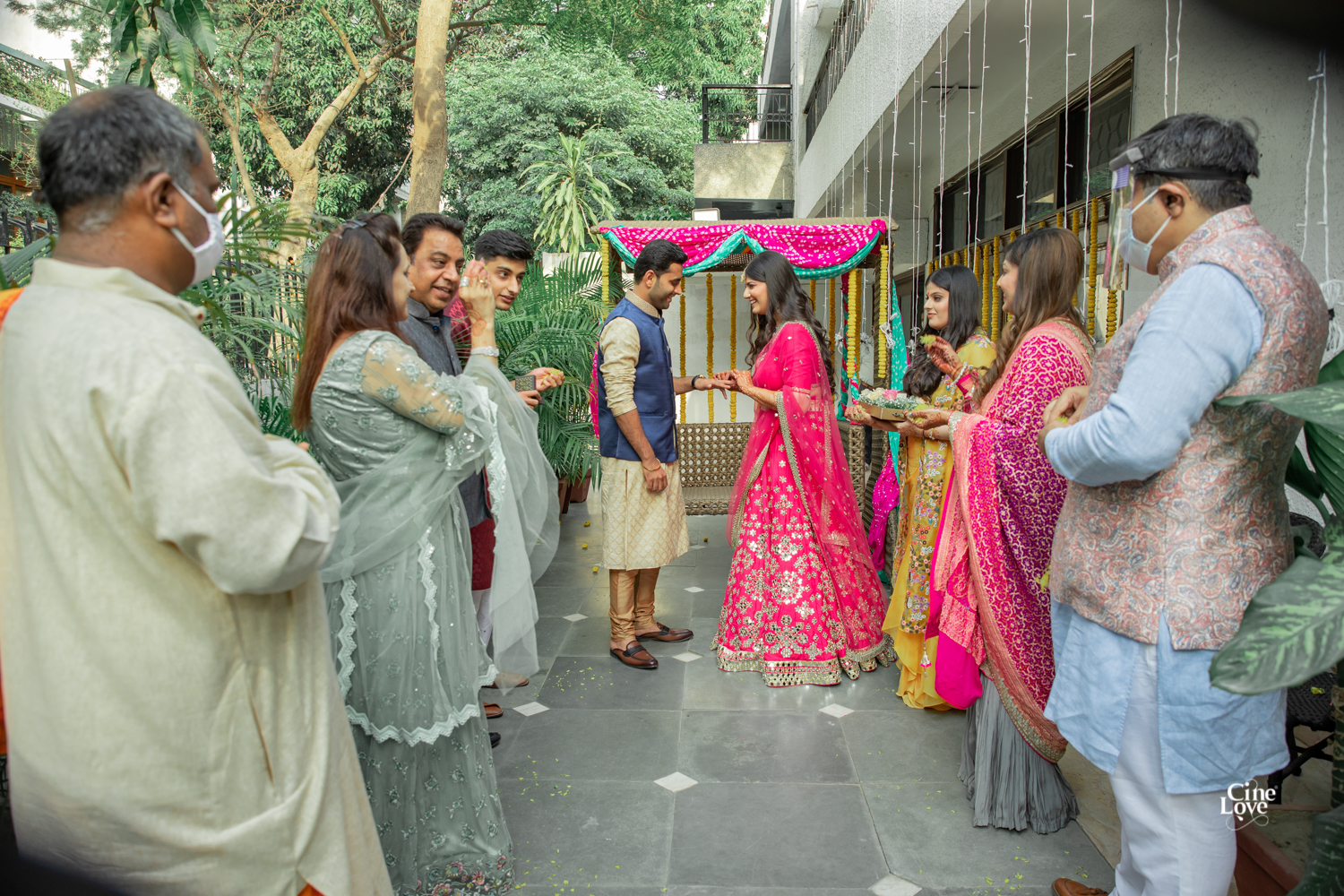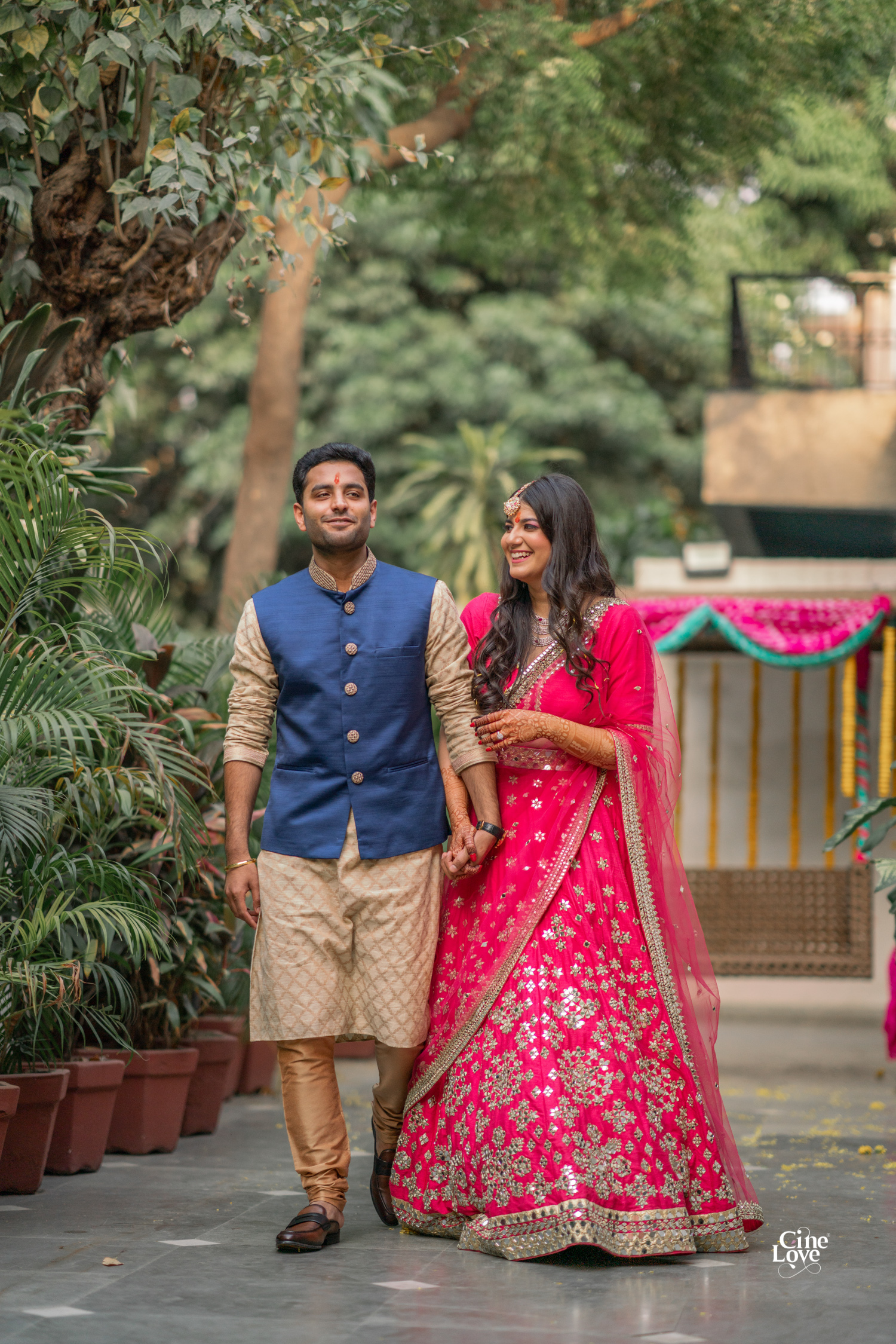 ---
Home-Hosted Intimate Wedding Celebration
And with the blessings of their loved ones Ayesha & Akshay started the journey of a lifetime of togetherness.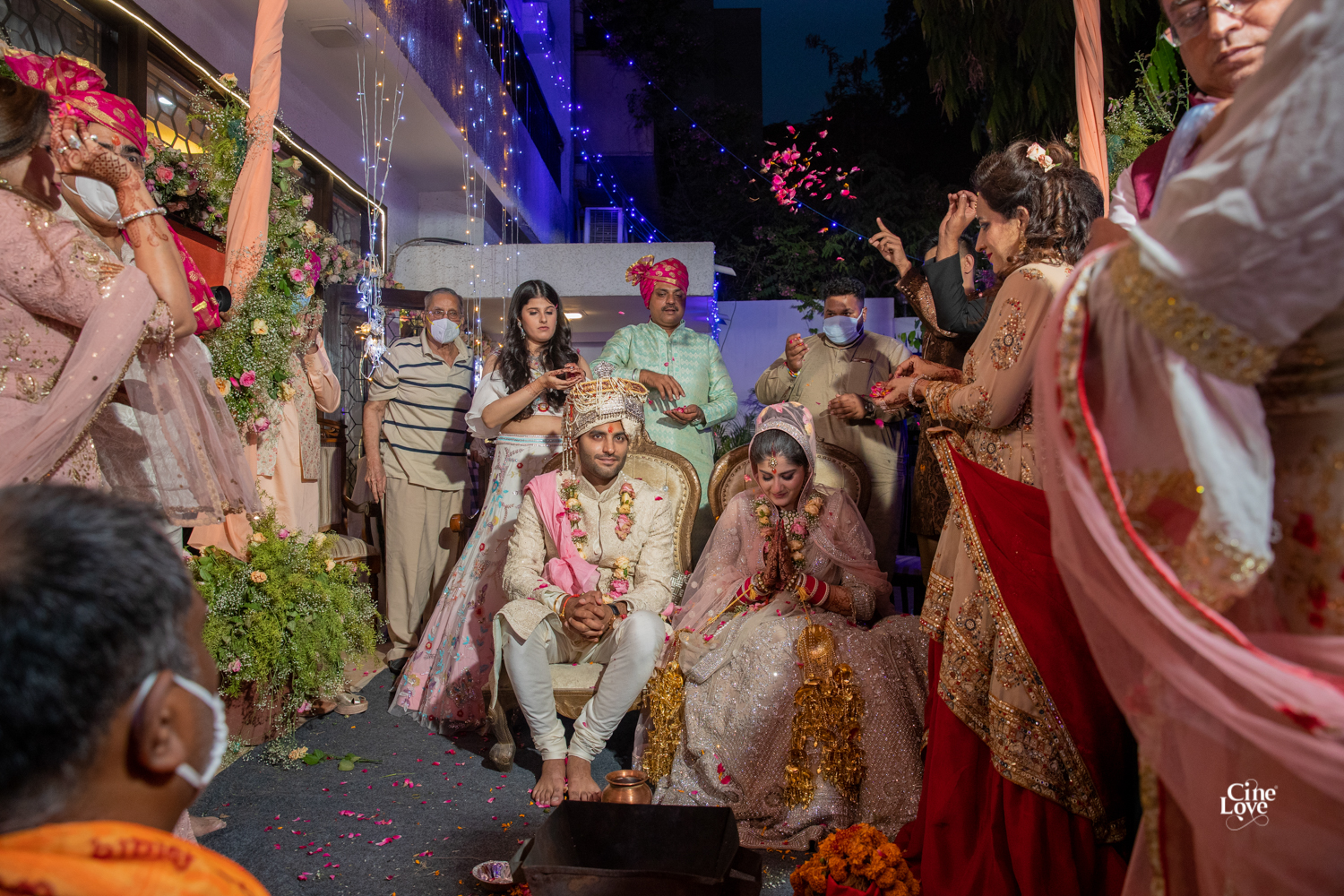 ---
Vendors
Roka Decor F&P Garden | Bride Ayesha Kohli Midha | Groom Akshay Midha | Roka Photographer Beyond Photos by Shubham Gupta | Ayesha's Pre Wedding Outfits Diksha Tandon Official | Belt with Black Outfit Sabyasachi Official | Pre-wedding & Wedding Photographer Cine Love Productions | Bride's Pink Lehenga Abhinav Mishra | Bride's Gota Jewellery FoolJhadi | Decor Pitara Events
---
Check out More Links: Double Dhamaal: Twin Sisters Riya & Shriya took Wedding Vows With Picturesque View Of The City| High School Lovers Made It Official For Lifetime At The Oberoi, Gurgaon.| Witness A Concoction of Modern And Traditional Treats At This Arranged-Turned-Love Marriage Of Sonam & Himanshu.| A Waffle-O-Some Wedding Of Nupur & Shubham!