Every Love Story Is Beautiful, But Mine Is My Favorite!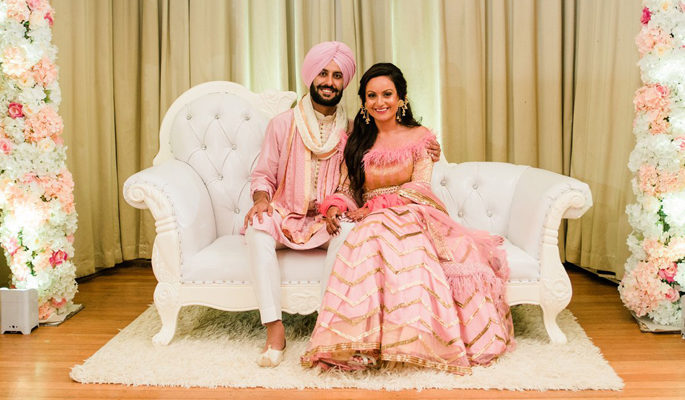 How We Met Jasmeet and I met five years ago through mutual friends. Initially we had no connection or bond and went our own ways. Never did we think we would be marrying one another 😂 We both lived in the same city and never connected before. Our chemistry began when i was travelling to Sri Lanka and India with our mutual friends and Jasmeet decided to join us last minute on our vacation. He booked his flight a night before and headed to visit incredible India for a month. Little did he know he would meet the love of his life. I still had no idea I"ll be meeting him in GOA and neither did he..
As we were travelling around Goa, Rajasthan, Mumbai & Delhi and ofcourse the Taj Mahal – we started to develop a liking for one another, but nothing had blossomed then..
Upon coming back home to Melbourne, Jasmeet was kind enough to bring my extra luggage. All the shopping I had done in India, didn't fit in my 30kg checked in bags -ofcourse ! 🙈 We caught up for coffee and chit chatted away, the chemistry was brewing and we kept meeting up on multiple occasions. He always brought a smile on my face and made me laugh, we couldn't take our eyes off another and the rest is now history ❤
We had a  week full of madness, lots of laughter, a bit of liver damage (😛) and most importantly celebrating our love . Both our family members, all international guests and friends made this wedding a memorable journey we will cherish for a lifetime. #Bhavmeetshermatch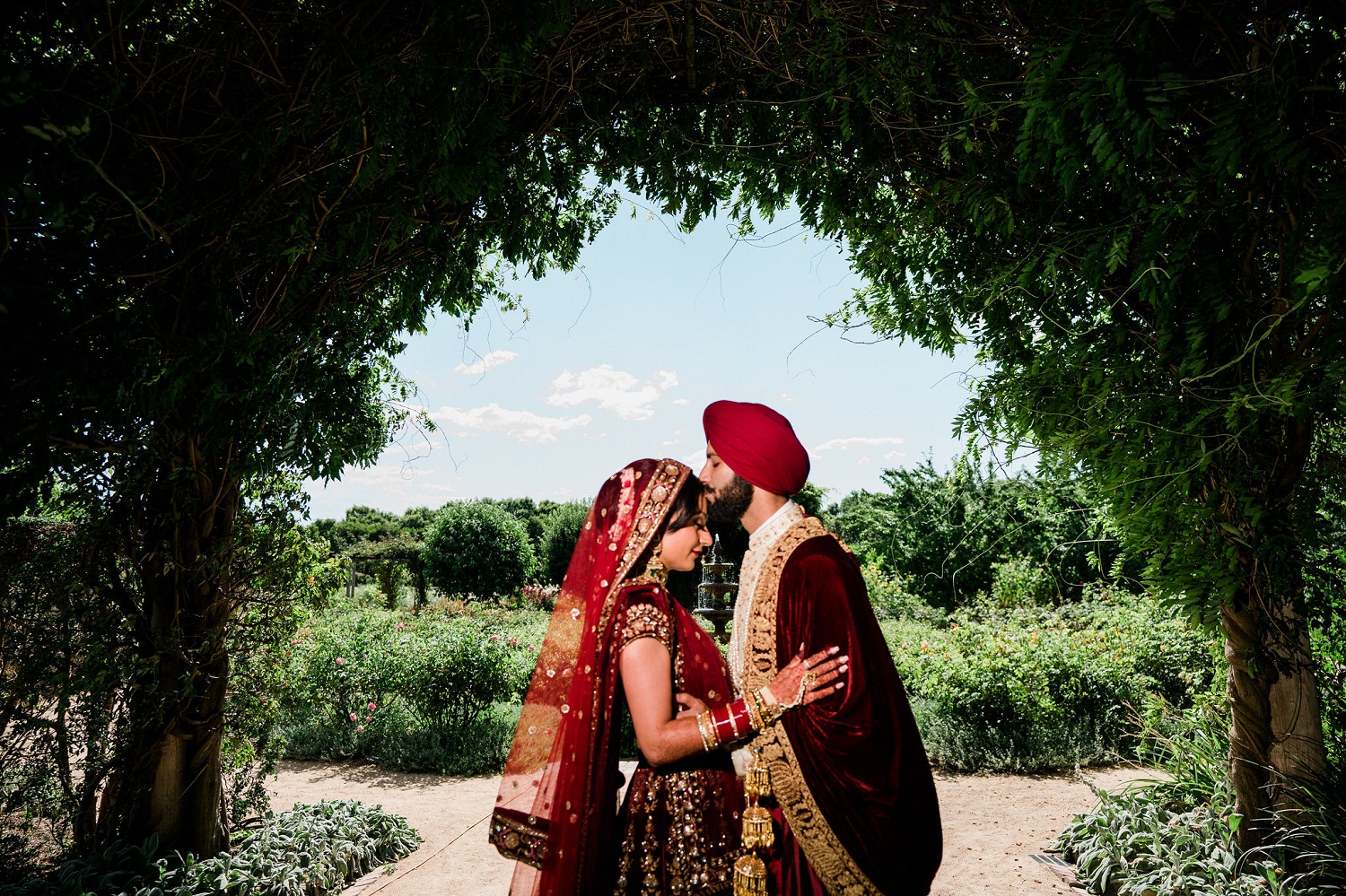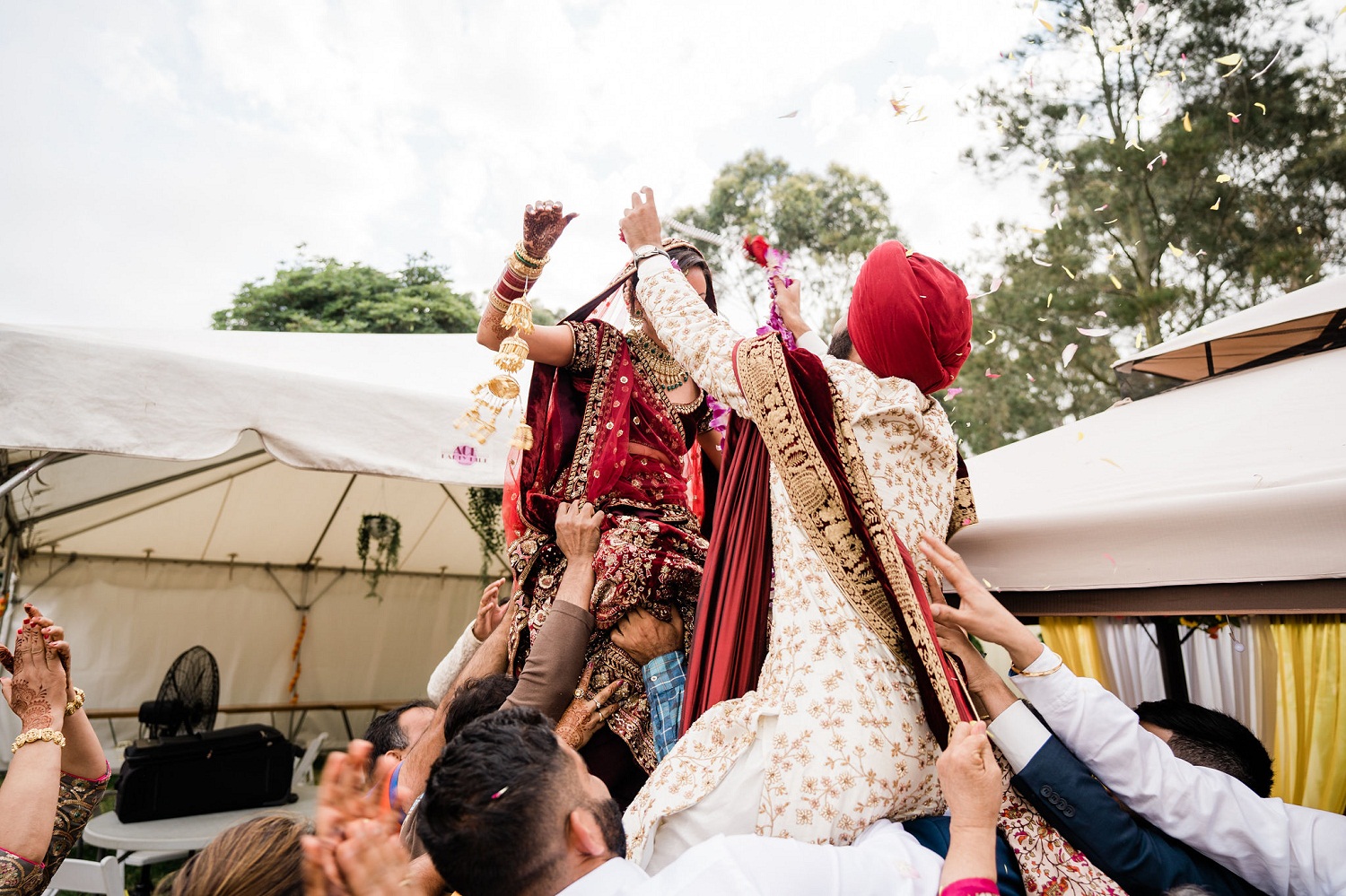 Bride Wedding Outfit : Bani Batra Design Studio | Groom Wedding Outfit : Rohit Bal |
Jewellery : Bishan Singh Jasbir Singh Jewellers
---
Checkout more links like this : Splashy Punjabi Weddings – Traditions And Ceremonies ! | 16 Funny Pics That You Should Surely Click In Your Wedding 🙂 | Jahan & Nitima Wedding Story!