Double Dupatta Draping Styles To Bookmark For That Perfect Bridal Portrait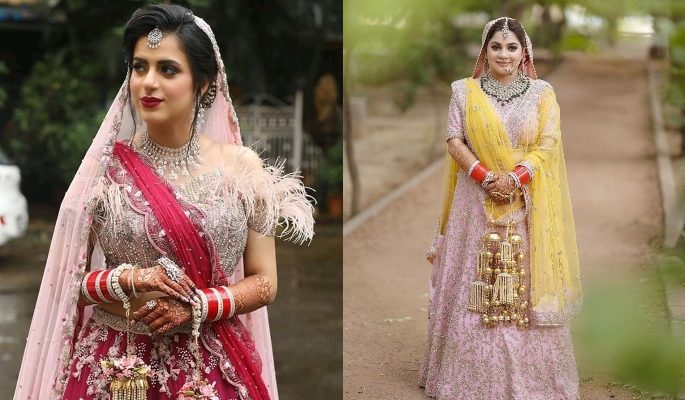 With ever-evolving fashion trends and brides demanding top-notch styling, it becomes an obligation for us to keep you updated with the latest and sassy styles. The double dupatta trend made its comeback in 2019 but seems to rule the market this year.
Wearing Double dupattas in place of one gives your outfit an extra flowy touch. Brides are often seen picking up a contrasting color dupatta with their wedding outfits to play with the complete look and make it charismatic. Our advice is to keep your head covering dupatta light in weight because we are sure you don't want to feel too heavy back there with all that bun and extensions. So, with no impediment let's explore trendy Double Dupatta Draping Styles.
Broad Pleated Style
In this style, the front dupatta is pleated broadly on one shoulder and the other over the head.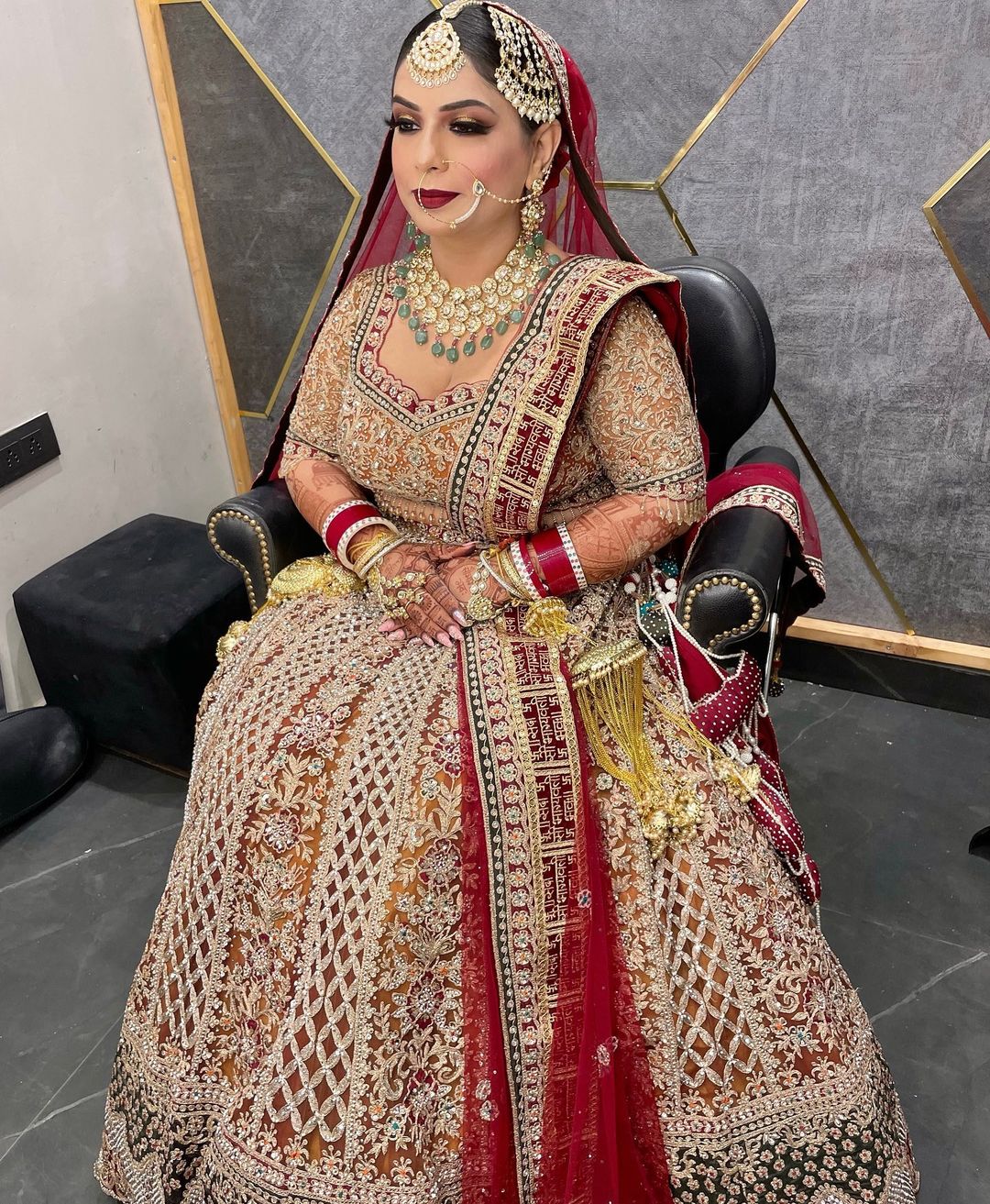 Makeup By Guneet Virdi
---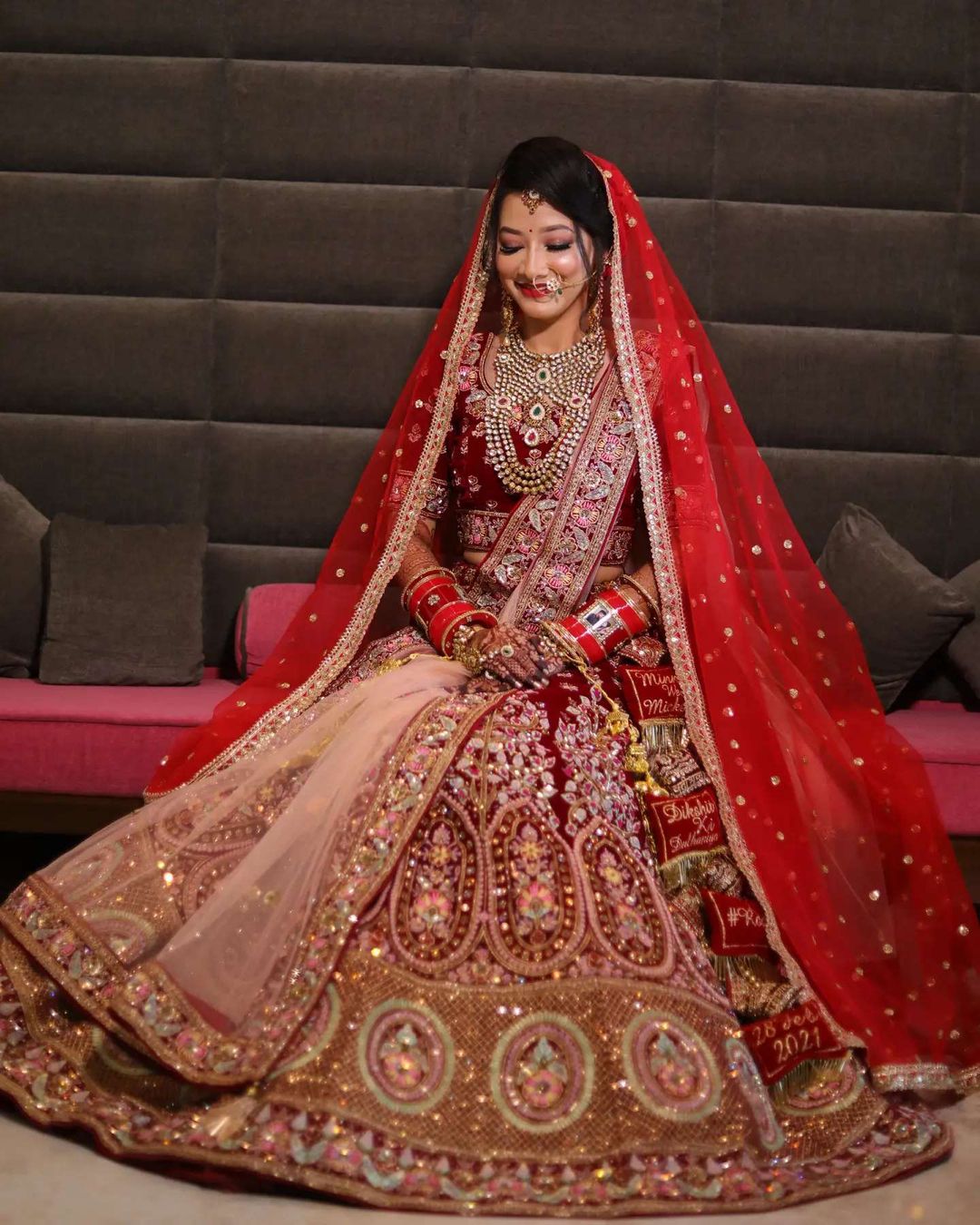 Outfit By Kiaa Designer
---
Sleek Pleated Look
Bride has styled contrasting colored dupattas where the front one is sleekly pleated and draped like a saree and the other is over the head.
Makeup By Dramaein Baaz
---
Shoulder Pleats
Here, the front dupatta is pleated and pined on the shoulder while the rest is neatly carried to the back, giving it a saree style. This is a modest and manageable way of wearing a double dupatta for those who don't want to show a lot of skin.
Makeup By Namrata Soni
---
Shot By The Wedding Flies
---
Single Shoulder Lose Dupatta Look
This draping style definitely gives a wholesome look to your wedding day outfit. The front dupatta is pined on the shoulder from one end and is left all open with the other side draped at the back. You can adjust the length and fitting as per your wish and comfort.
Shot By Prashant Kumar Photography
---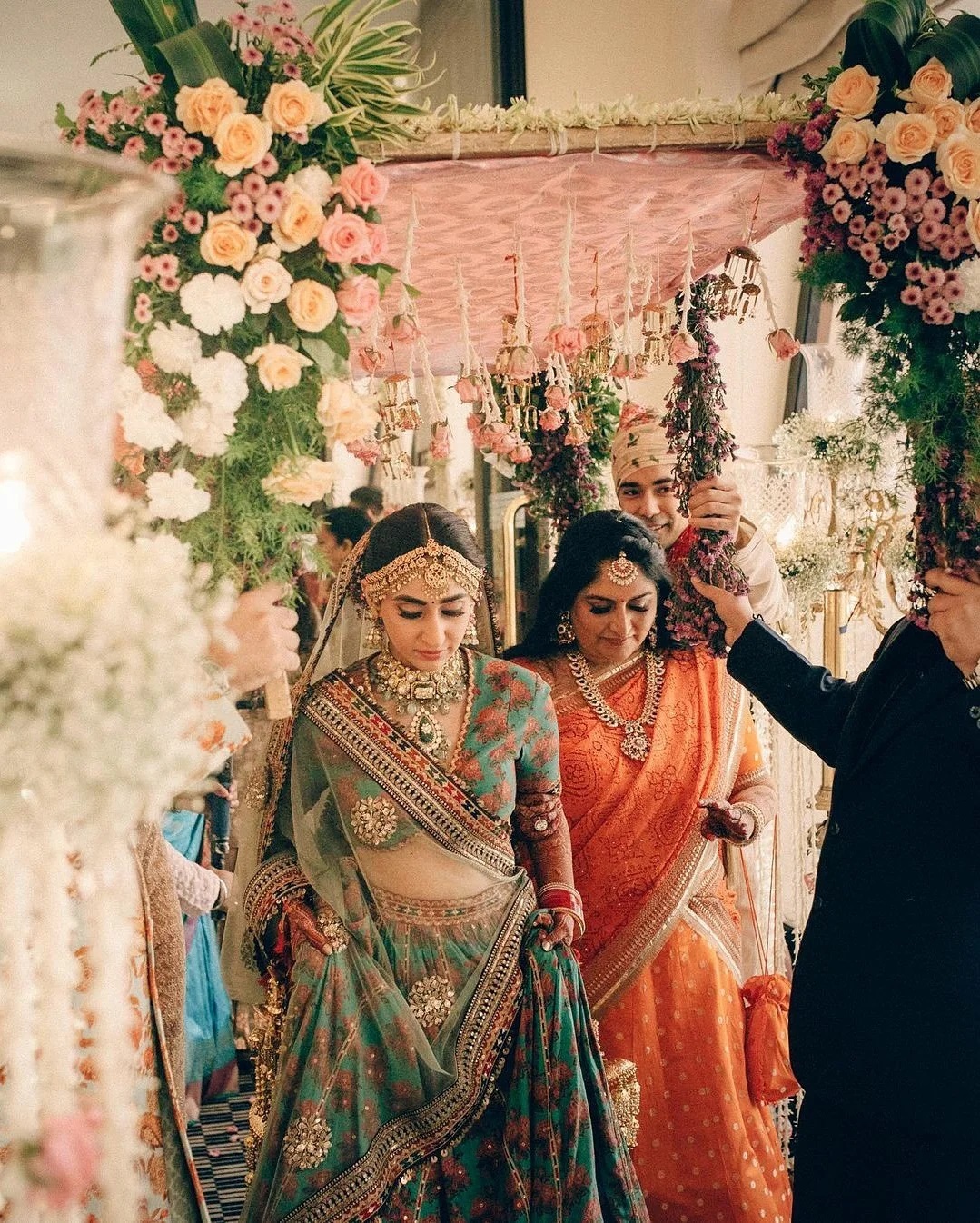 Outfit By Sabyasachi
---
Front Belted Double Dupattas
Unique and whimsical way of carrying double dupattas. The bride has chosen contrasting colors and has pinned one on each shoulder. Then they were held in place with the help of an embellished belt.
Outfit By Maitri Mehta Label
---
Patiala Style Draping
The following is also an elegant dupatta draping option for brides. Arrange it in front like you do with a Patiala suit and add an uncommon element to the entire look.
Outfit By Shehlaa Khan
---
Makeup By Parul Garg
---
Over The Top
We find this style peculiar! One dupatta i2Qs arranged over the other which goes to the back and over the head.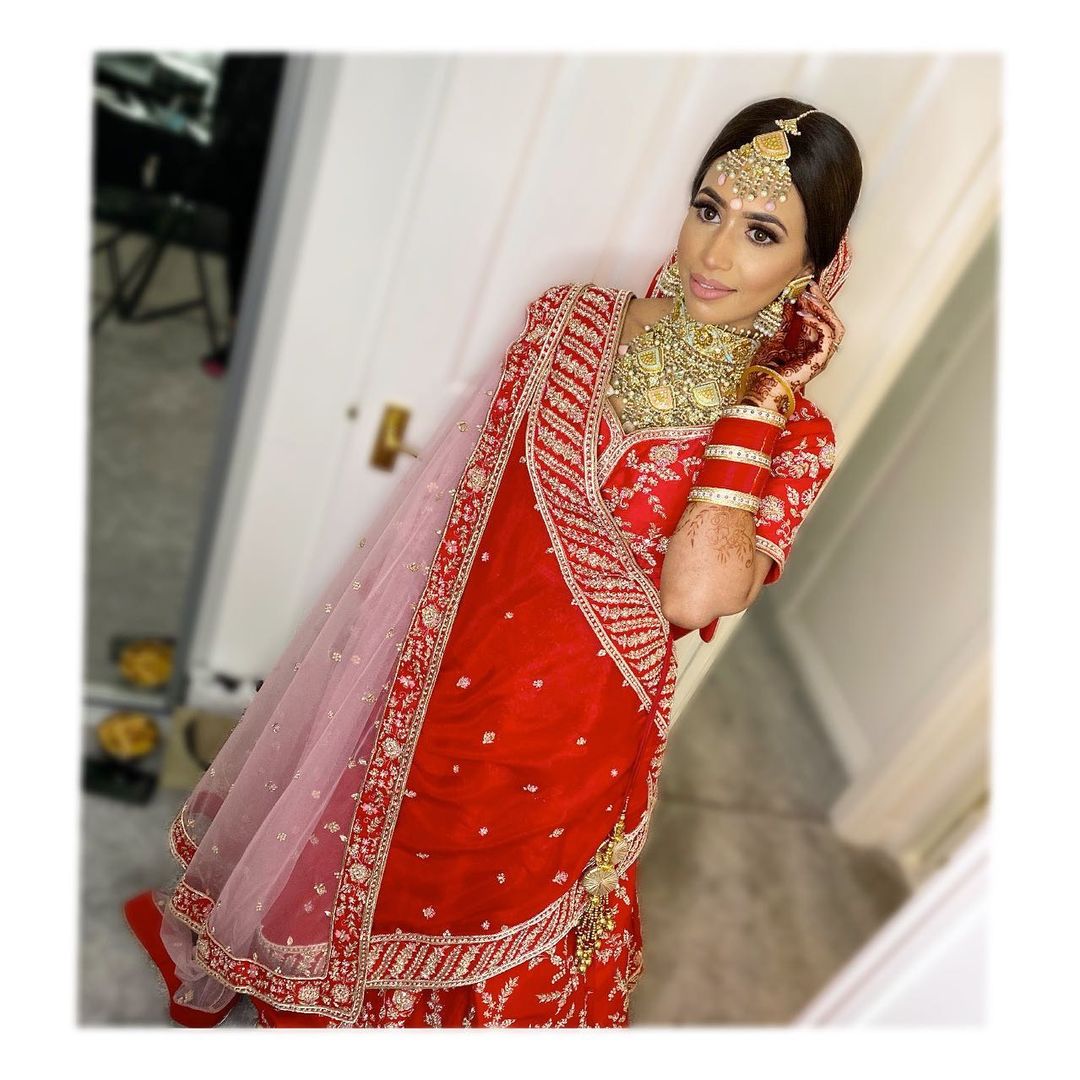 Makeup By RP Makeup
---
Elegance All Over
These winsome brides made us go WOW with their shots in an exuberant red lehenga! The front dupatta is dropping from a shoulder just like it is carried sideways with a salwar suit and another one is over the head.
---
Makeup By Parul Garg
---
Check out more links: Pick Your Heavy Dupatta Style While You #Stayhome| Trendy Fringe Dupattas That Can Be Bookmarked For Your D-Day, To Add That Extra grace In Your Look!| Leave Behind That Traditional Outfits And Pick These Elegant Gowns For Your D-day!| Designer Blouses Are Talk Of The Show We Spotted On Real Brides On Instagram