Cotton Lehengas: A Breezy Choice for Your Mehendi Ceremony
When it comes to your mehendi ceremony, comfort and style should go hand in hand. That's where cotton lehengas come into play. Cotton, a breathable and versatile fabric, offers a wide range of design possibilities to make you look stunning and feel at ease during this joyous celebration. If you're considering a cotton lehenga for your mehendi, here are some beautiful styles to inspire your choice.
---
Block Print Beauty
Opt for a vibrant lehenga featuring intricate block prints. Look for floral motifs, paisleys, or geometric patterns that exude a playful charm. A flared skirt paired with a cropped blouse completes the look.
Via: The Loom
---
Tie-Dye Delight
Embrace a boho-chic vibe with a tie-dye cotton lehenga in vibrant shades such as green, orange or pink. A flowy silhouette, peplum blouse, and a dash of tie-dye create an effortlessly stylish look.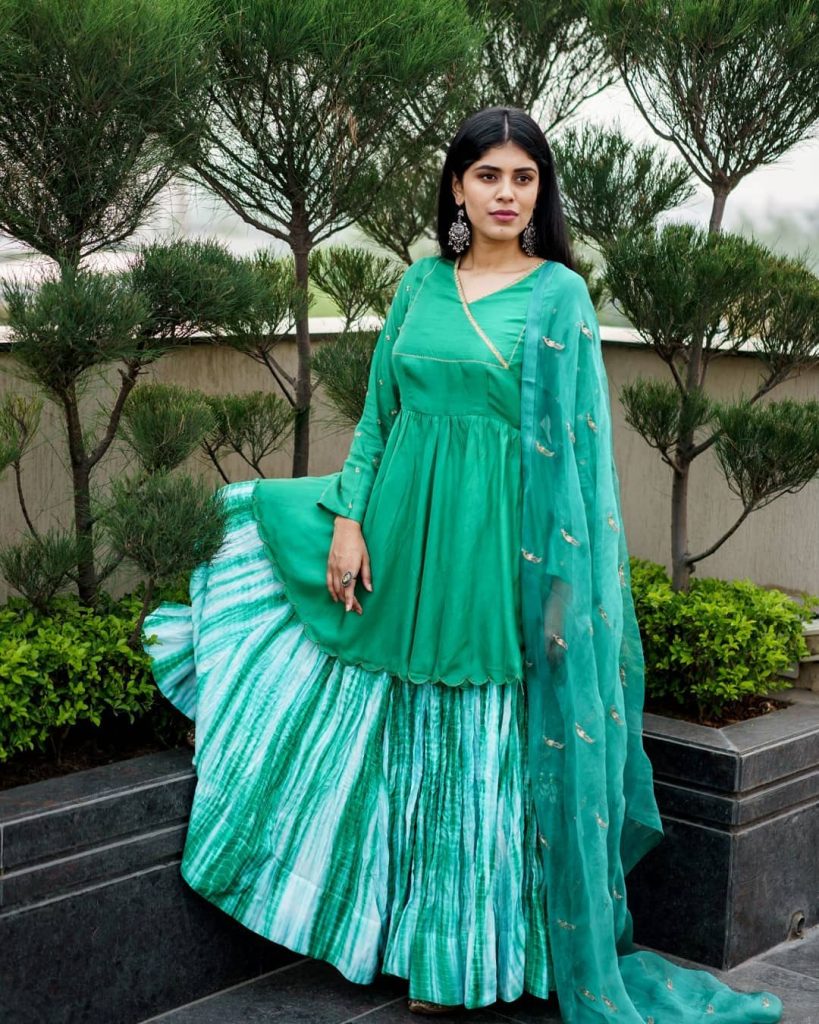 Via: Cupid Cotton
---
Embroidered Elegance
Make a statement with a cotton lehenga adorned with rich embroidery. Opt for two complementary hues and pair it with a heavily embellished choli for an exquisite contrast. Keep the dupatta light to strike the perfect balance.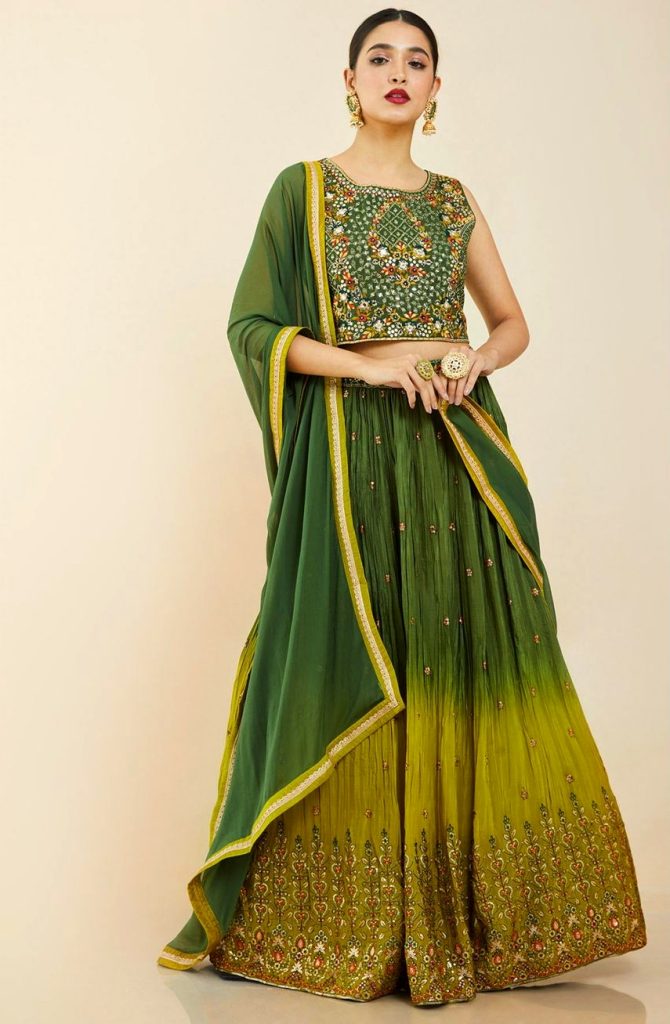 Via: Soch 
---
Pleated Perfection
Pleated cotton lehengas offer a unique and contemporary look. The pleats add volume, making it ideal for twirling on the dance floor. Team it up with a matching or contrasting blouse.
Via: Agashe
---
Minimalist Marvel
For an understated and elegant appearance, choose a plain cotton lehenga with a contrasting blouse.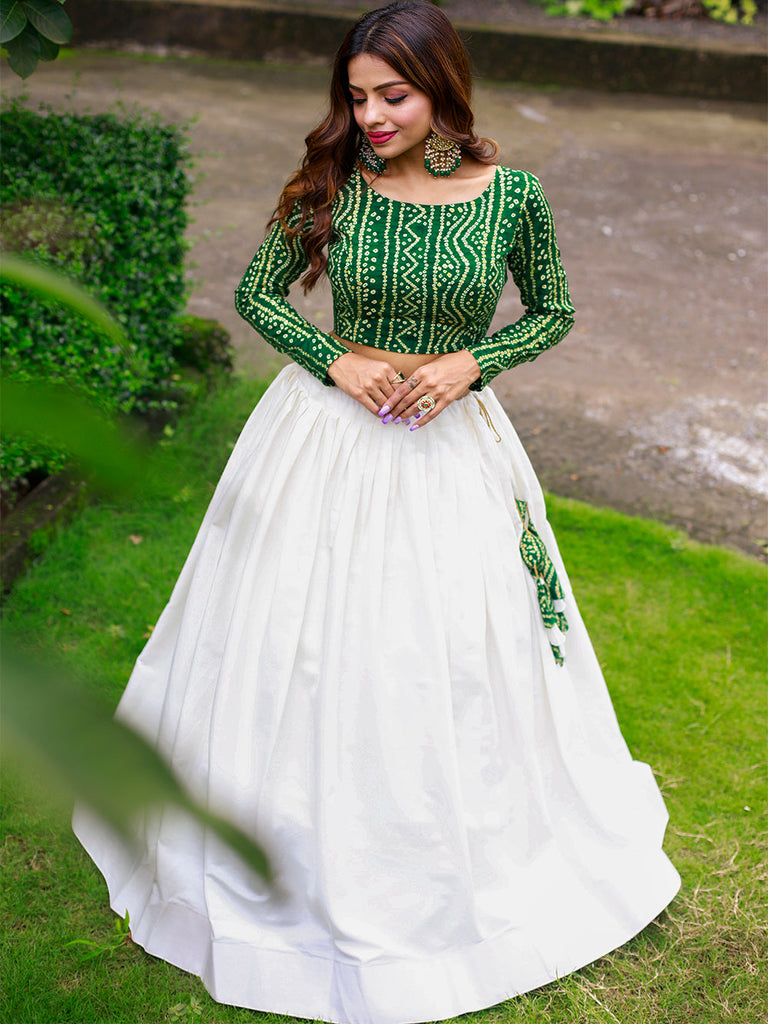 Via: Cloth's Villa
---
Floral Fantasy
Embrace nature's beauty with a floral-printed cotton lehenga. Whether you prefer delicate blossoms or bold botanicals, floral patterns add a fresh and youthful touch to your mehendi attire.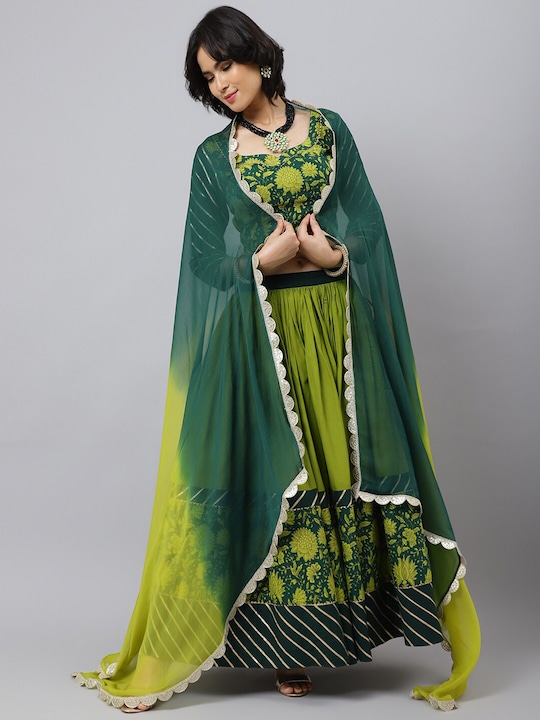 Via: Kushal's
---
Traditional Charm
Traditional motifs like peacocks, elephants, or paisleys can grace your cotton mehendi lehenga. Opt for a classic colour combination like red and green for a timeless appeal.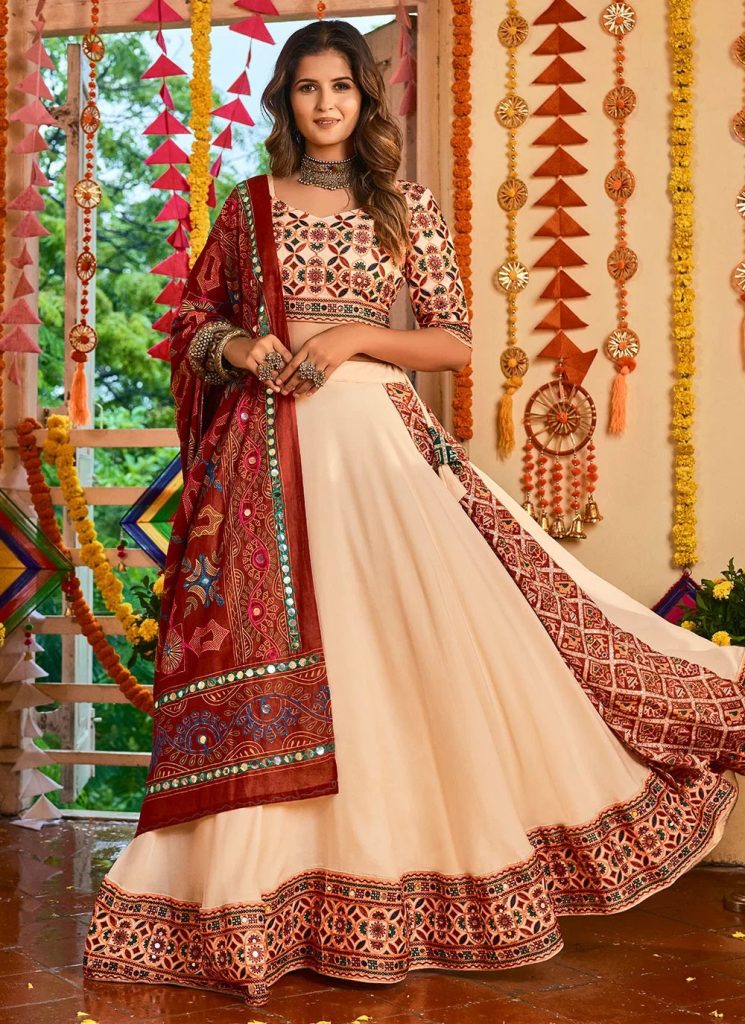 Via: Gunj Fashion
---
Boho Chic
Embrace the bohemian spirit with a cotton lehenga that boasts mirror work and vibrant tassels. This style is perfect if you desire a relaxed and carefree look for your mehendi celebration.
Via: AnAya
---
When choosing your cotton mehendi lehenga, consider your personal style, the theme of your mehendi ceremony, and, of course, your comfort. Cotton lehengas not only offer style but also practicality, allowing you to enjoy every moment of your special day with grace and ease.
---
Check out more links like this: Kanjivaram Saree Inspiration for Brides | Indo-Western Engagement Outfits for Brides | Roka Outfits for Brides-to-Be | Selecting the Perfect Blouse Neckline for Your Body Type | Your Guide to Choosing the Perfect Bridal Lehenga for Your Skin Complexion | Versatile Ways to Style a Jacket with a Saree | Bridal Latkan Ideas to Elevate Your Lehenga Ensemble | Elevating Your Bridal Outfit with Enchanting Colour Combinations | Stunning Reception Saree Ideas for Brides | Top 10 Shirt Blouse Inspiration For Offbeat Brides