Bridal Blouse Designs to Match Different Saree Styles
The bridal ensemble is incomplete without the perfect combination of a stunning saree and a complementary blouse. Here, we will explore how to match bridal blouse designs with different saree styles to create a harmonious and stylish look for the big day.
---
Banarasi: Intricate Zari Work Blouses
Explore the regal charm of Banarasi sarees by pairing them with blouses adorned with intricate zari work. Gold and silver thread embroidery will enhance the grandeur of Banarasi silk.
Via: Nyshka
---
Kanjivaram: Contrasting Blouse
Elevate the allure of Kanjivaram sarees by opting for blouses with contrasting borders or colour. You can also elaborate sleeve designs, such as puff sleeves or bell sleeves, add a touch of contemporary elegance.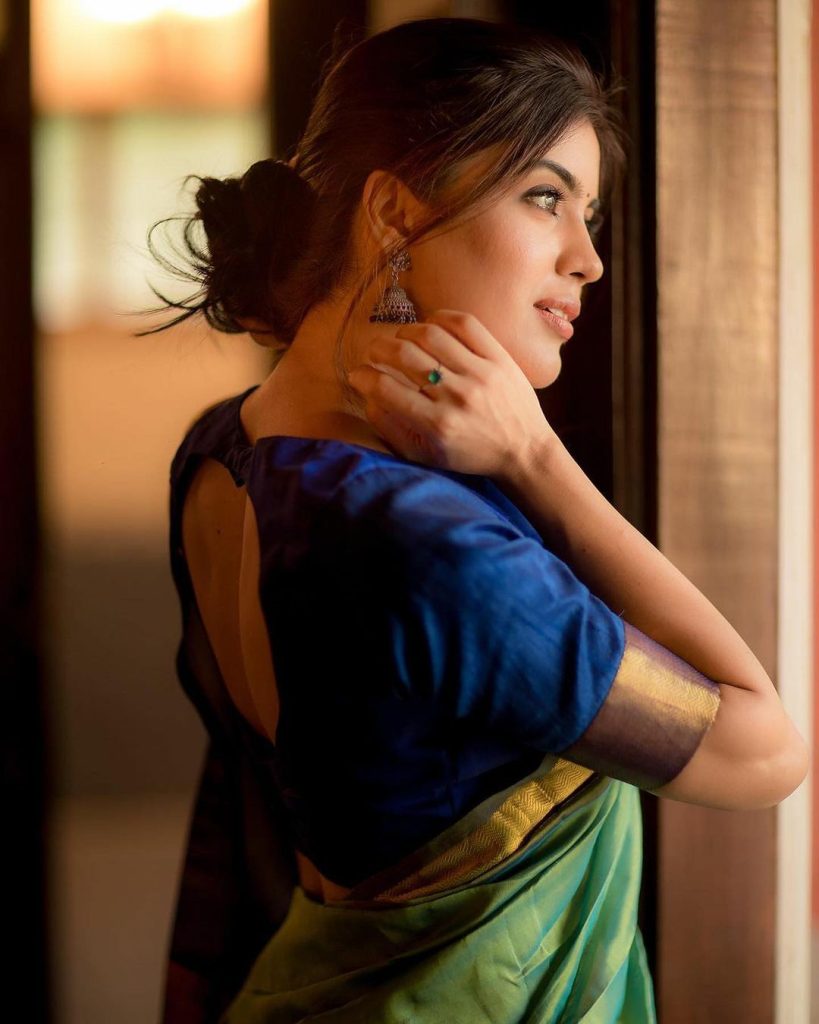 Via: The Pallu Shop
---
Chiffon: Sheer and Embellished Blouses
Balance the lightness of chiffon sarees with sheer and embellished blouses. Delicate embroidery or sequin work can provide a subtle yet glamorous touch to the ensemble.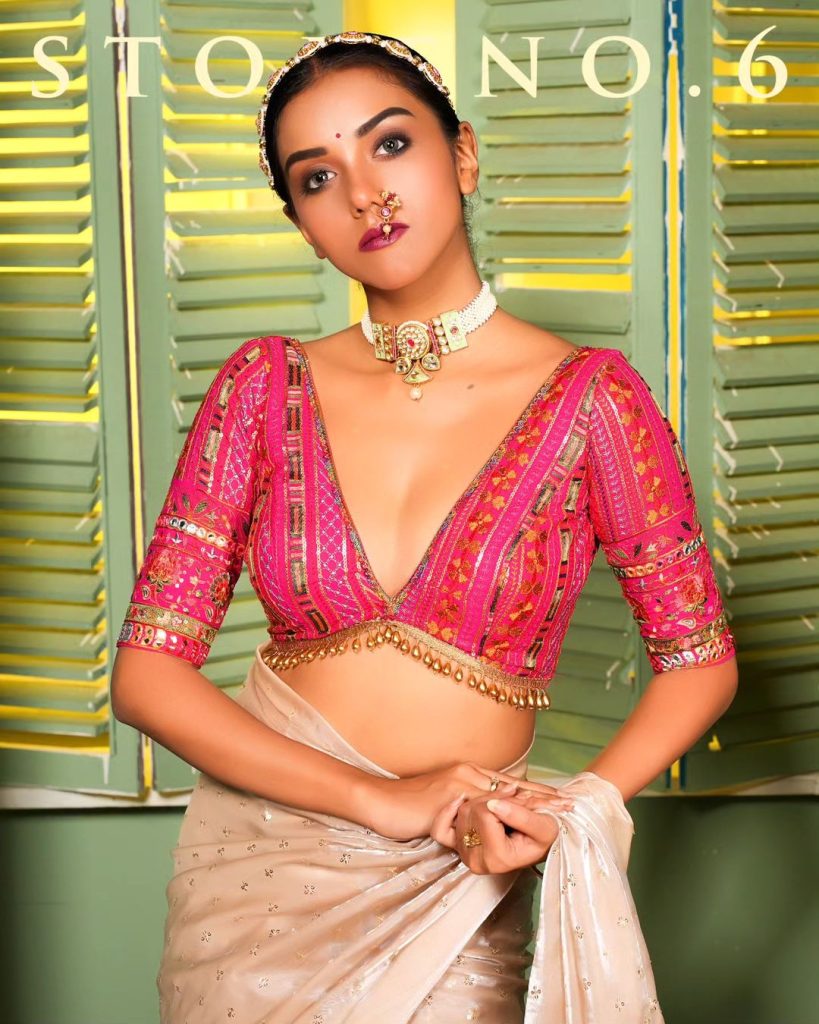 Via: Store no. 6
---
Paithani: Peacock and Floral Motif Blouses
Paithani sarees exude traditional charm, and blouses featuring peacock or floral motifs complement the rich silk fabric beautifully, adding a touch of vintage grace.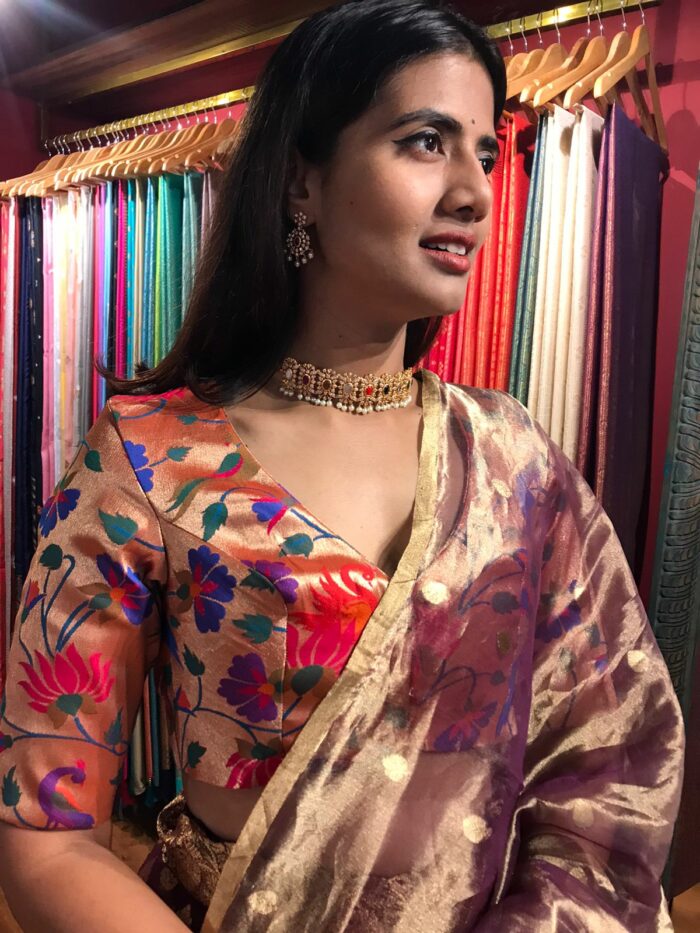 Via: Mirra Clothing
---
Georgette: Off-Shoulder or Cape Blouses
For modern brides opting for georgette sarees, off-shoulder or cape blouses offer a contemporary and chic look. These styles add a playful and fashionable twist to the ensemble.
Via: DIYARAJVVIR
---
Velvet: Velvet Embellished Blouses
Velvet sarees exude luxury, and pairing them with embellished velvet blouses creates a regal and opulent appearance. Consider intricate beadwork or embroidery for added richness.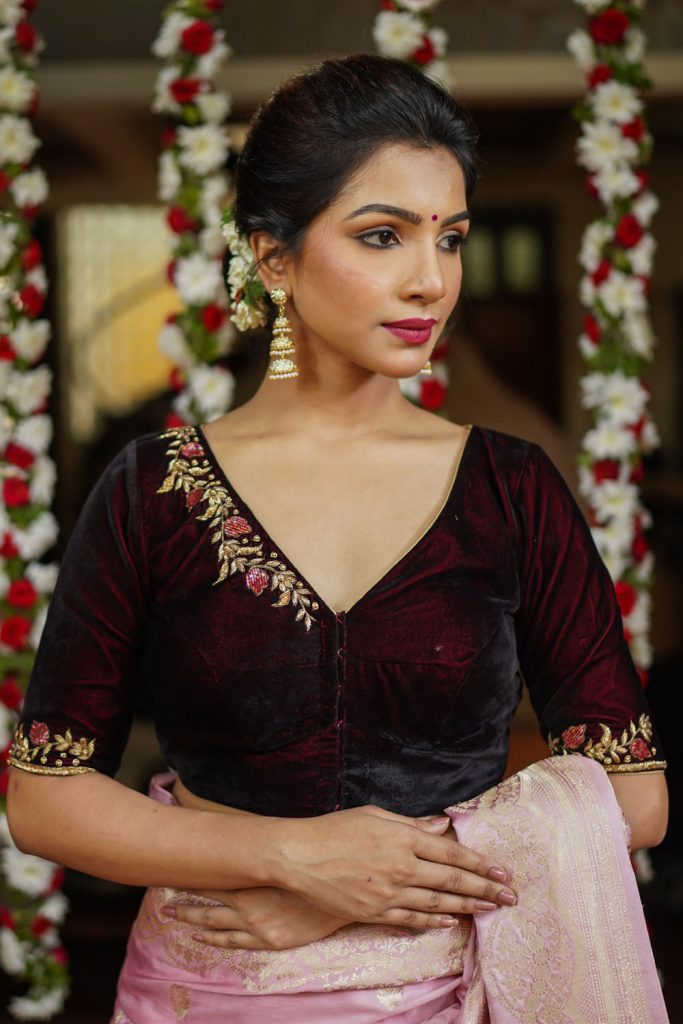 Via: House of Blouse
---
Cotton: Peplum or Short Blouses
Embrace the comfort of cotton sarees with trendy peplum or short blouses. These styles provide a refreshing and stylish look, perfect for daytime weddings or pre-wedding events.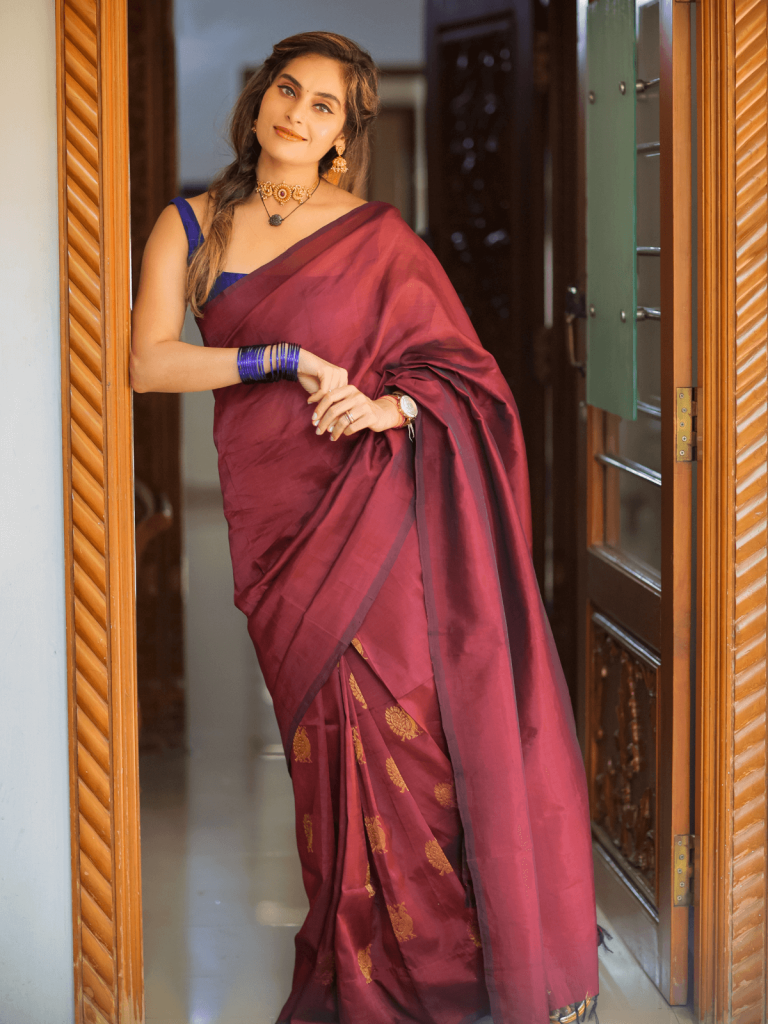 Via: Tharii By Shrutika
---
Satin: Halter Neck and Backless Blouses
Satin sarees demand a touch of sensuality. Halter neck or backless blouses made from satin can accentuate the curves and create a glamorous and alluring appeal.
Via: Punit Balana
---
Linen: Collar Neck or Puff Sleeves Blouses
Linen sarees exude simplicity and elegance. Enhance the look with blouses featuring collar necks and puff sleeves, adding a touch of sophistication to the overall attire.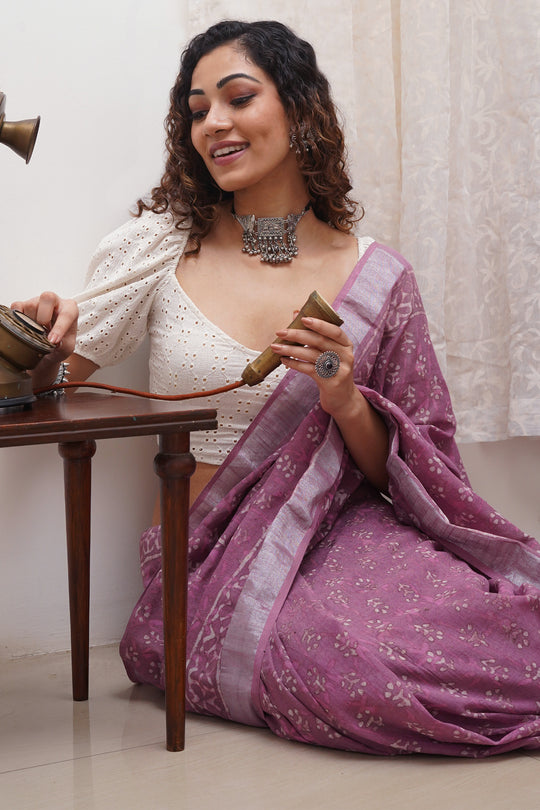 Via: Teejh
---
Net: Sequin Work Blouses
For sarees with a minimalistic base, such as net sarees, opt for blouses adorned with dazzling sequins. This creates a sparkling effect, adding glamour without overwhelming the look.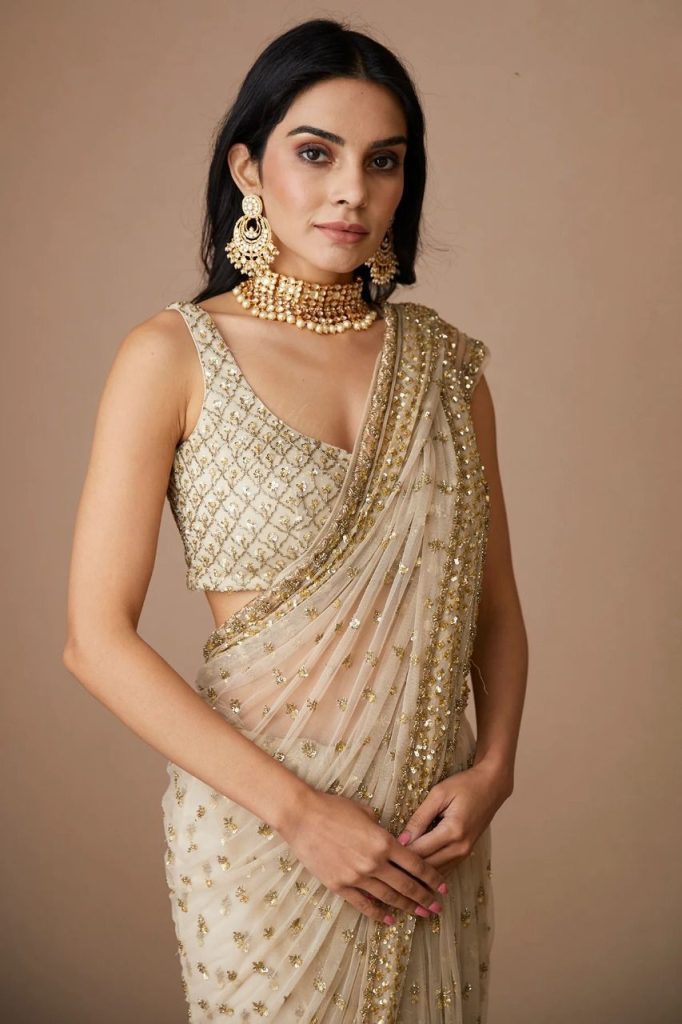 Via: Shop Lance
---
By considering these bridal blouse designs tailored to specific saree styles, brides can effortlessly achieve a well-coordinated and breathtaking bridal ensemble.
---
Check out more links: Perfect Bridal Trousseau Outfits Under 8k from Affordable Brands | Bridal Lehenga Shopping in Chandni Chowk: A Shopper's Guide for Every Budget | Karwa Chauth Outfit Ideas: A Fusion of Tradition and Modern | Choosing the Perfect Gown for Engagement: Styles and Trends |Top 10 Bridal Lehenga Rentals in Delhi | Exquisite Banarasi Sarees for Brides | The Timeless Elegance of Patola Accessories for Brides | Cotton Lehengas: A Breezy Choice for Your Mehendi Ceremony | Kanjivaram Saree Inspiration for Brides | Indo-Western Engagement Outfits for Brides | Roka Outfits for Brides-to-Be | Selecting the Perfect Blouse Neckline for Your Body Type