Bachelor Party Ideas: Have Fun, Play Safe, Chill Out!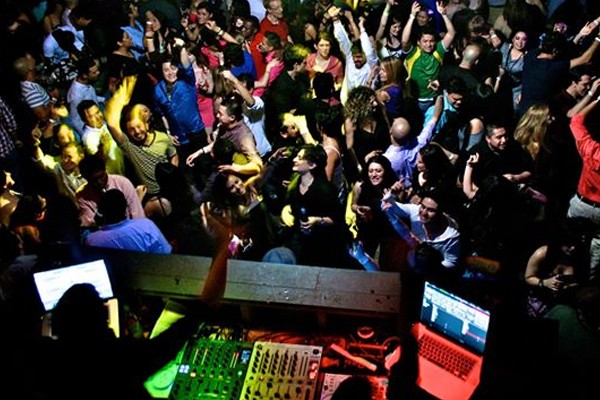 It's the last phase to celebrate the Single status, so why not make it grand before your marriage. It's time to get crazy at the party. Get in touch with all your male friends and youngsters of your family and enjoy the night, you can also invite your dad or your future father-in-law, but make sure to set them off before the late night bacchanal begins.
Whatever you do, do not plan the party the night before wedding, as the hangover might interfere with all the rituals and preparations on the big day. If you wish to plan a week end long Bachelor bash then make it at least a week earlier to your wedding and keep in mind to set out your invitation a month early.
Alcohol, gambling, and strippers though being the popular among the lot are fast fading away. In the past few years things have changed quite a lot and there are many other concepts which are gaining popularity. Groom and his friends want to explore other options where they can have all the fun and really make it a fun friend's night to remember. Mentioned below are some of the things that you can plan out on your friends bachelor party.
Check out few of the activities you could plan in your bachelor's party:
1)Dance Mania: Go to a discotheque/club/DJ night and dance yourself out.
2)Drinks & Games: Get overloaded with some drinking games and set yourself loose.
3) Plan an Event: You can also opt for white-water rafting, skiing, sky-diving, go-carting etc.
4) Beach Party: You can also plan for a beach party with DJ, drinks, games and enjoy
5) Take a Trip:You can also plan for a camping trip with huge bonfire, with food and drinks with friends and set a cool example
6) Just closeup buddies: Some friends like to go outdoors, on a trip to enjoy each other's company and have fun at the same time.
7) Theme Party: It could be a great idea to organise a theme party as theme dressing is always fun.
8) International Trip: If you plan to celebrate the party abroad you can also opt for strip club and get a bit too naughty in the evening.
It's a bachelor party alright, so you cannot be without food. Get the best food in town, but if you are low on dough or the people around are in their frantic state of mind with drinks, then pizzas or some Indian Snacks would really fill your appetite and at the same time fit your bill perfectly
The idea of a bachelor party is to have fun and just enjoying out with your friends, but do keep caution that nothing that you do ends up you or anyone else in trouble.
Things to remember for Bachelor Parties:
1) If you are planning something special, be it a white-water rafting or any freaking parties you should go for the booking say a month in advance to avoid unnecessary hustle and high price.
2) There are more likely the chances of people drinking so you should keep in mind about the transportation opt for a luxury car and make the day an extravagant one, but if you are looking for a low cost commuting, you can opt for a van where in you can fit in piles of people at a time.
3) And always keep some extra cash in case of any emergency and play safe.
Also Read : Hen Theme Party Character Ideas For Would-be Brides!