Planning Weight Loss : 6 Points To Remember !
October 18th, 2013
1 Min Read
Its  time to shed that extra flab…!  and this becomes extra important when it come to marriage. With a tight shopping schedule and busy outings its time you take care of your body and have a fit life style.
Instead of counting every calorie that goes into your body and stressing over it, it is better to focus your attention on staying healthy and getting in shape regardless of the kind of body you have.
You either consult a dietitian or hit a gym or simply start with making your fitness plans, but the point is…you have to do something to stay fit!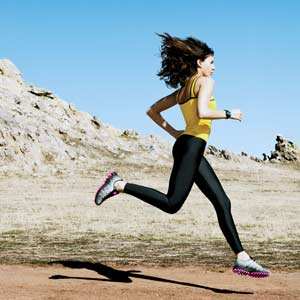 Planning the Workout:
1. Pick a good start date. Give a few days to prepare yourself, your schedule, and your kitchen for your lifestyle change.
2. Cardio-driven big muscle exercise like swimming, cycling, walking, running, and hiking are among the best exercises you can do to burn fat, do not start any exercise without a warm-up exercise.
3. Exercise at what you determine to be an average rate; one at which you could easily carry on a conversation.
4. Once your body comes into the routine of exercise, you need to be even more careful about the food you consume as your body depends upon the vitamins and minerals present in healthy food to develop its strength.
5. Know your exertion limit. It is very important that you know how much exertion you can withstand according to your height, weight, body frame etc
What to eat?
1. In addition to lean meats and dairy, fresh fruits and vegetables, and whole grains, add a multivitamin to your daily diet to make certain you get the nutrients you need.
2. If you know you are going to be trying a lot of food one day, jog for about 10 minutes longer the
next day if you can. It will help you burn those extra calories.
3. Try to stick to a diet that is healthy and with more protein and less fat and carbohydrates, that way it will be less tiresome to burn fat by exercising since protein is a calorie burner in itself.
Also Read : Tips For Indian Brides to Shed Those Extra Kilos Before the Wedding