An Opulent Wedding Celebration Of Simran & Karan!
He said, "Simran! It's time we get married."
Drenched in the impeccable beauty of Mayfair Resort, Siliguri, Simran & Karan turned their 12 years old love for a lifetime of togetherness.
They say it right, sometimes when you have no idea about what you are doing, you happen to make some really great decisions. The wisest thing Simran said as a 14-year-old was, "I Love You Too Karan" and who knew it would last for a lifetime. She was too young to make the right choice but who she chose was indeed right.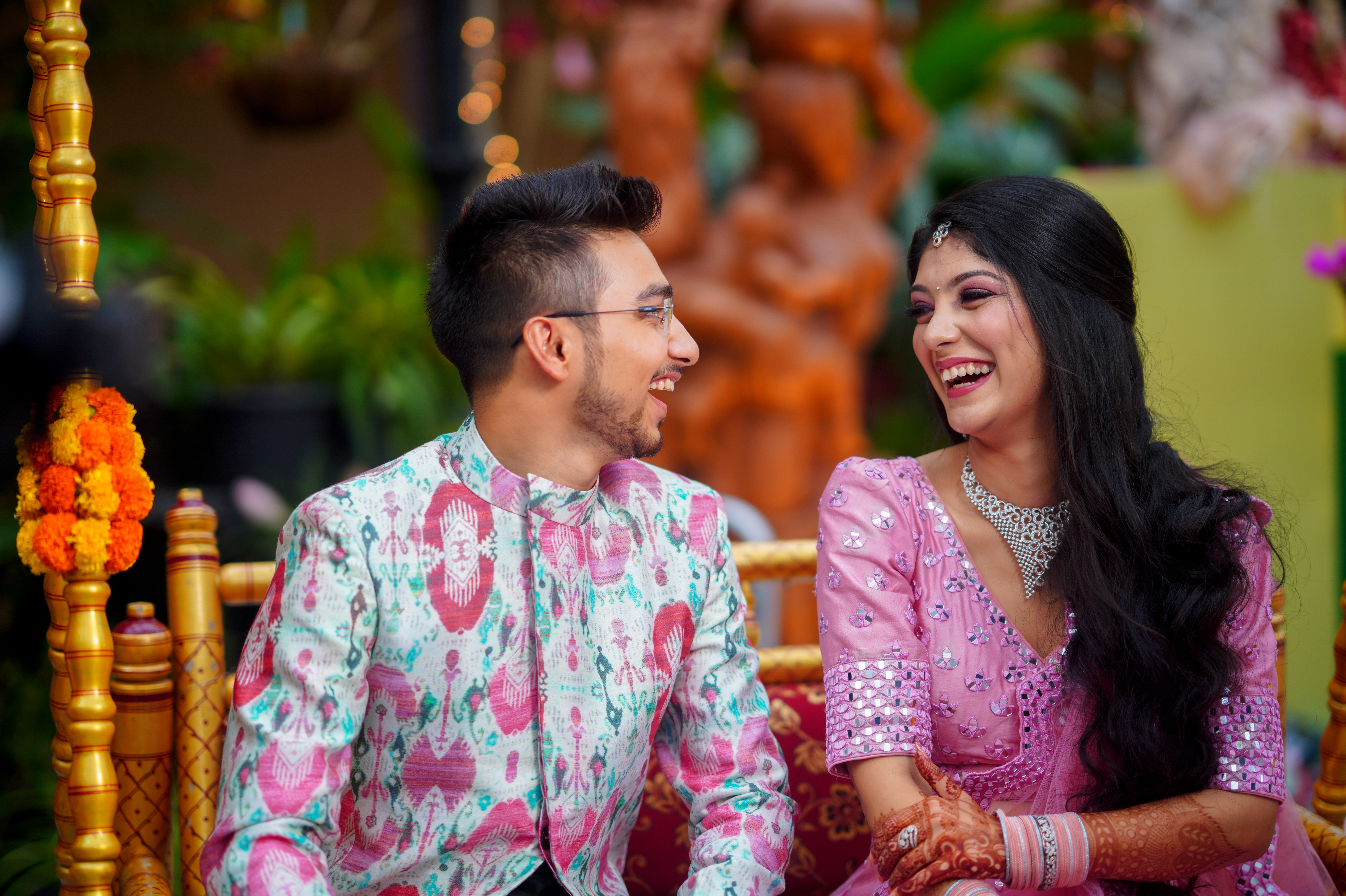 ---
Story From Dance Class To Wedding Mandap
She met Karan at a dance rehearsal, they stared at each other, refusing to blink, until the loud music startled their exchange of glances. It was when they knew they could dance to each others tune for the rest of their lives!
"Secretly meeting each other after tuitions, going on movie dates, graduating from the same college and happily letting the long distancing phase pass here we are cherishing 12 years of our relationship, enjoying our courtship to the most and looking forward to spending our life together", said the beautiful bride.
"Thank God I'm marrying my Best Friend!"
---
Vendors
Venue Mayfair Resort, Siliguri | Photographer Portrait Pose | Brides' Outfit Self Designed | Makeup artist Prity B Mundhra
---
Check out More Links: Double Dhamaal: 'Not So Typical Wedding' At The Four Seasons Hotel, Mumbai. | Twin Sisters Riya & Shriya took Wedding Vows With Picturesque View Of The City| High School Lovers Made It Official For Lifetime At The Oberoi, Gurgaon.| Witness A Concoction of Modern And Traditional Treats At This Arranged-Turned-Love Marriage Of Sonam & Himanshu.| A Waffle-O-Some Wedding Of Nupur & Shubham!